Blogs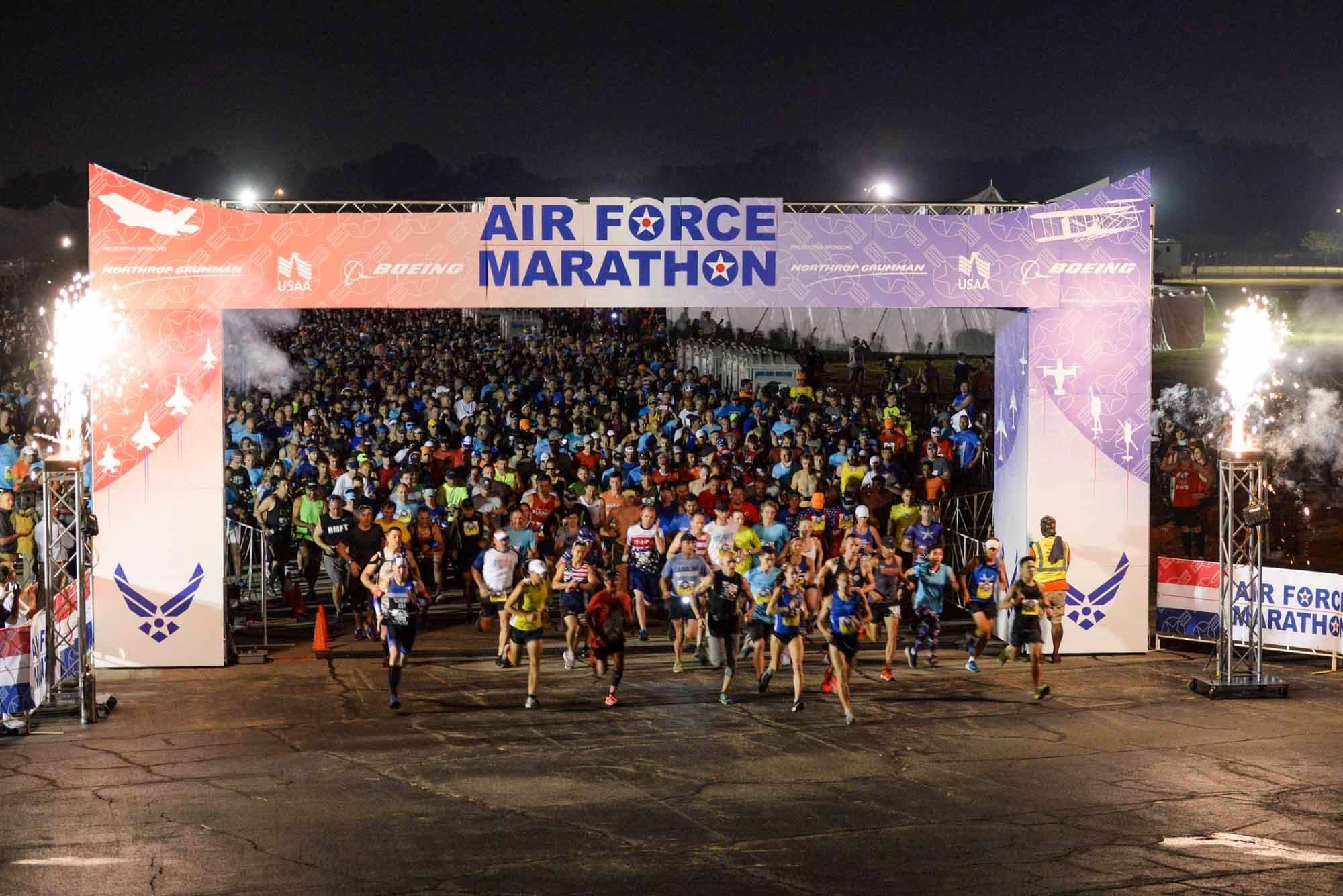 From the Director's Desk: Happy New Year!  We are two weeks in to our resolutions (if you make them). Personally, I have always been a goal setter-adding, evaluating, revising all year long. Sometimes, I succeed. Other times, I let go.  This year we have team goals for the Air Force Marathon, and I have separate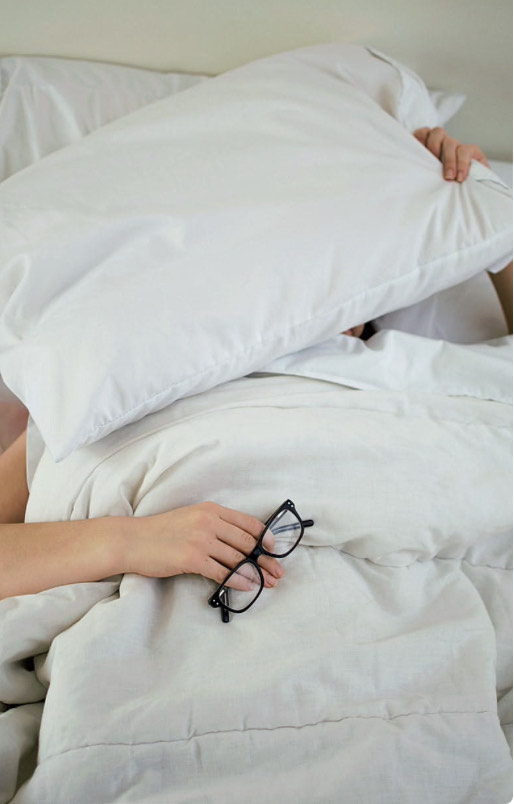 Can sleep deprivation prolong post-run recovery? Written by Michelle Daniel, owner of The Lifestyle Technique, LLC Many people boast about the little sleep they run on each day. For runners, not receiving an adequate amount of sleep, can hinder their post-run recovery. Why is this? During a long run or hard workout, your muscles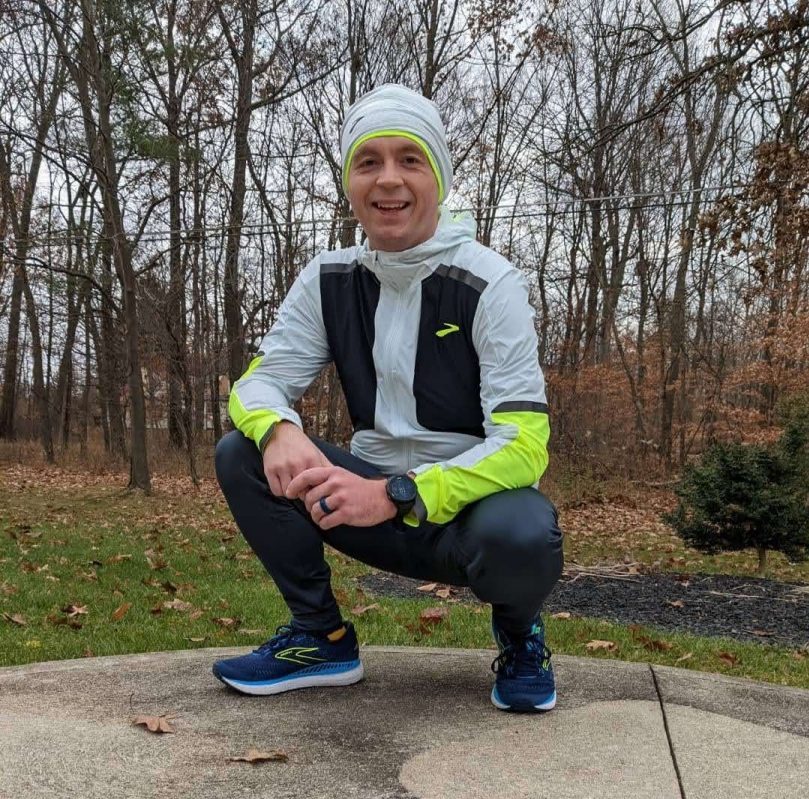 Meet the Team: Matthew Crooker Hello everyone! My name is Matthew Crooker and I am the Operations Manager for the Air Force Marathon and the Space Force T-Minus 10-Miler. I started in August 2021, and I am the newest member of this wonderful team! I want to dedicate my career to public service, and there's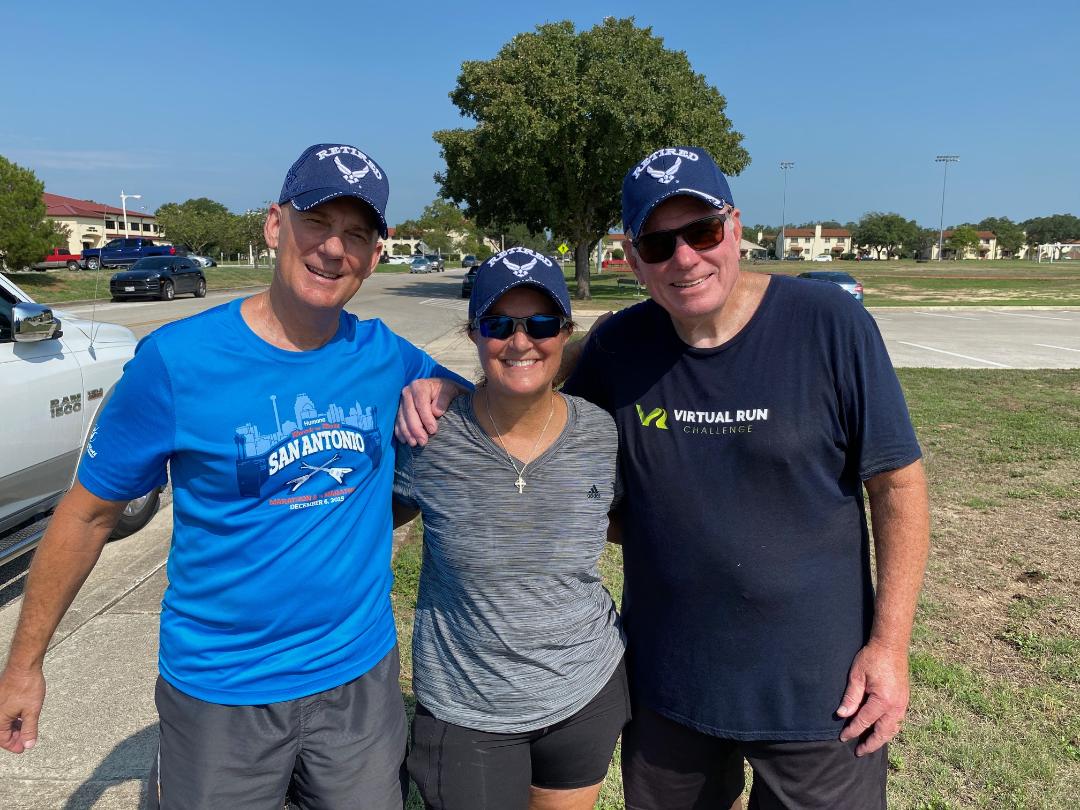 Lung Cancer Warrior: Every Race is an Accomplishment Despite starting his running career at age 62, surviving lung cancer, and dealing with the challenge of 2020, Vince Fonner proves that it's never too late to start and that each race truly is a significant accomplishment. Along with two friends, I completed the 2020 Air Force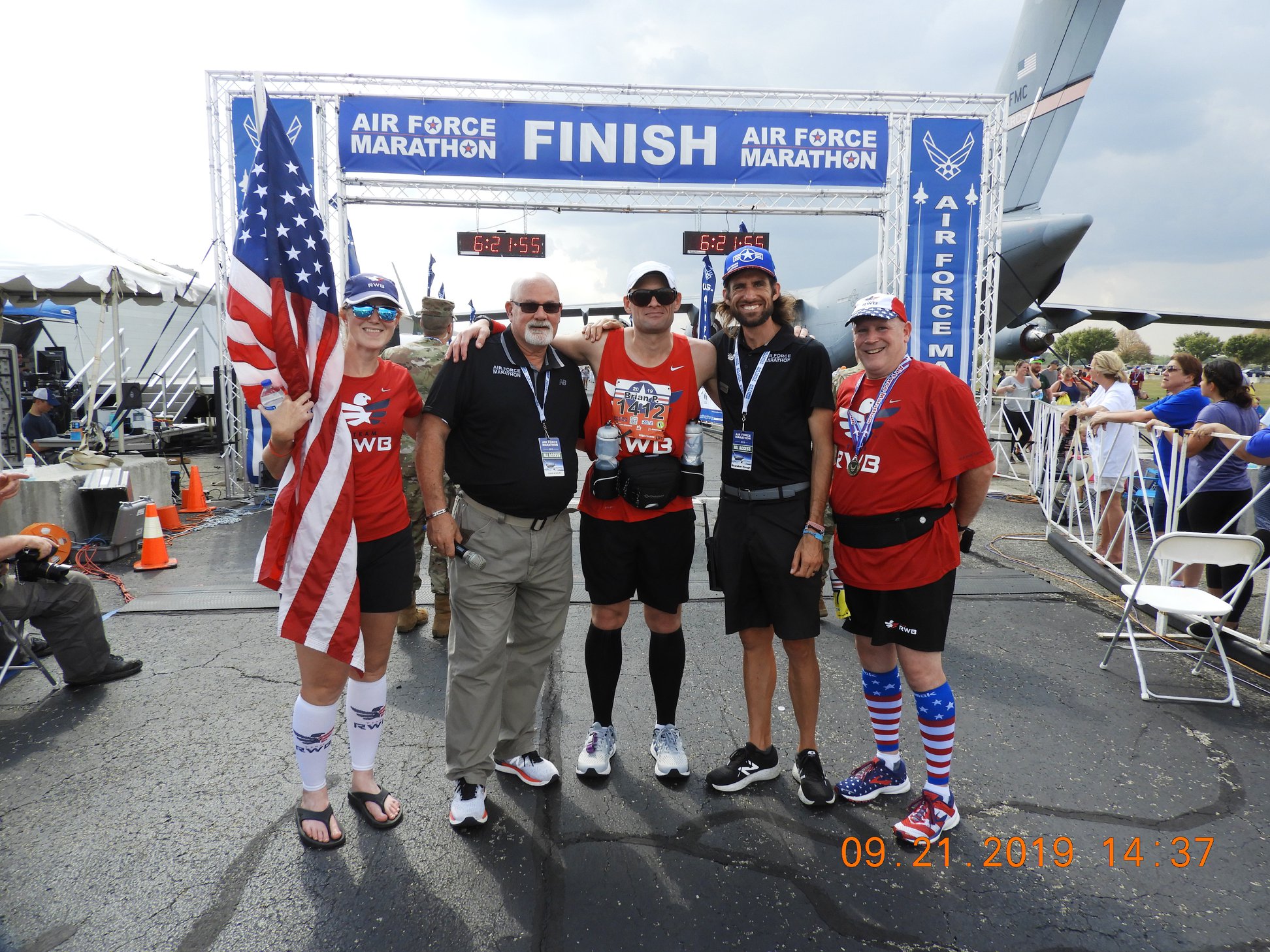 A Day in the Life: Race Director If you are reading this but have yet to read the other blogs in this series, I would encourage you to first learn what some of the other members of the Air Force Marathon team does first. Those blog posts can be found linked below. Administrator Assistant Director
The Green Program: Going for Gold In 2019, here at the Air Force Marathon, we launched the Green Program. Honestly, we'd love to have a better name for it, as that feels very generic and not sufficient to all that the program entails. This program is done in partnership with the Council for Responsible Sport.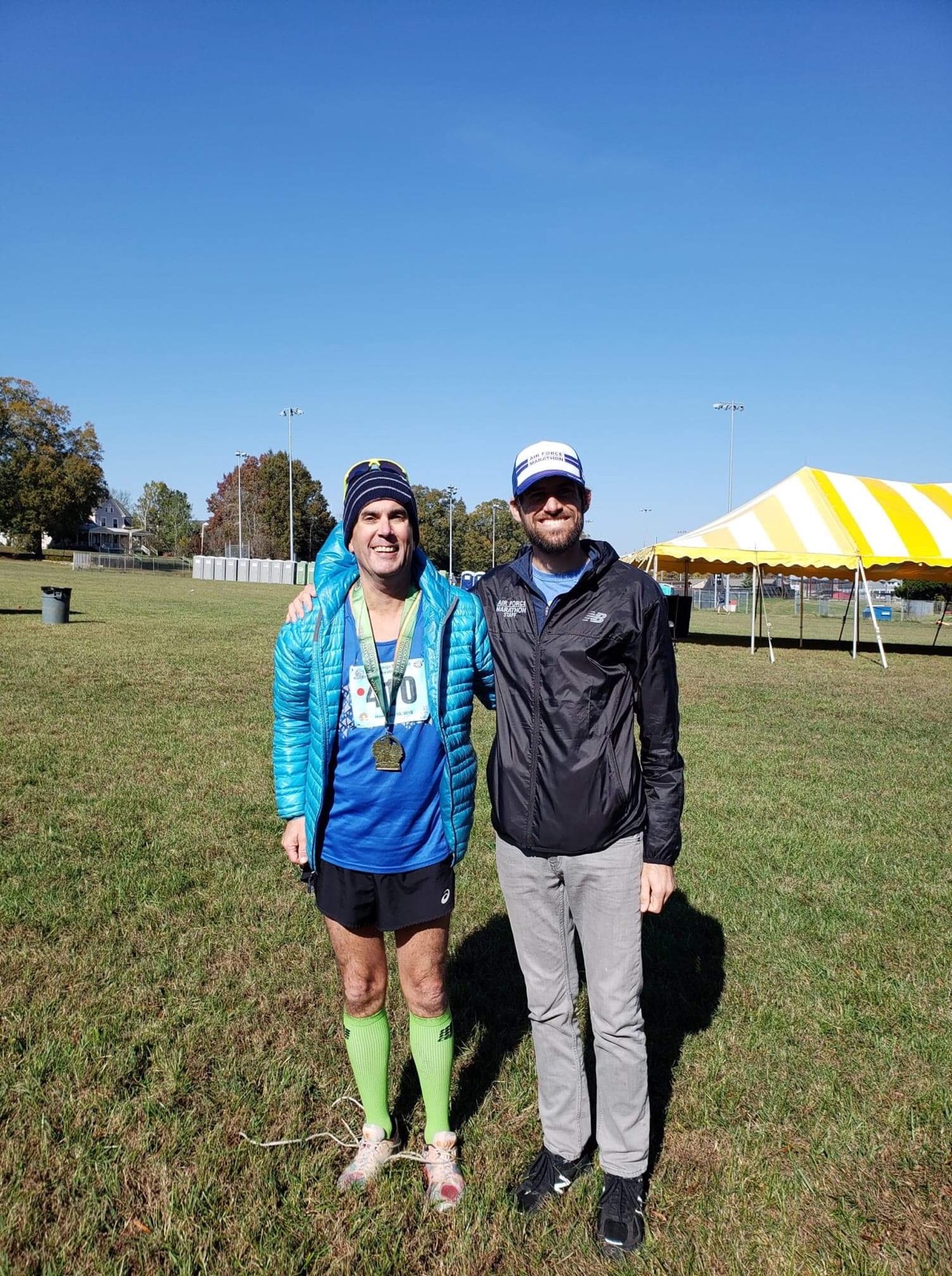 Dayton Strong: A Passion for Running, Ohio, and AFM's very own, Brandon Hough I love telling this story because I think of the world of USAF Race Director, Brandon Hough. I was born in Dayton, Ohio and at age 11, we all moved to Florida. I lived in Florida until I joined the Air Force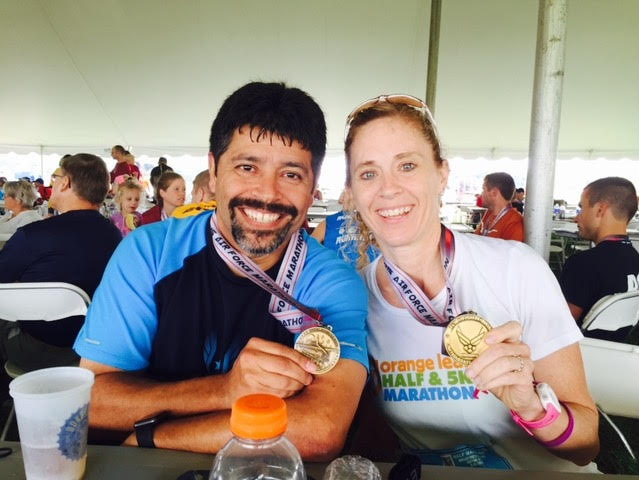 Just Breathe: Learning to Run and Never Stopping I started running competitively in 2010. I'd always admired runners but never imagined I'd be one. I started walking at the local track and would look longingly at runners but couldn't breathe properly whenever I tried. "I'd always admired runners but never imagined I'd be one." One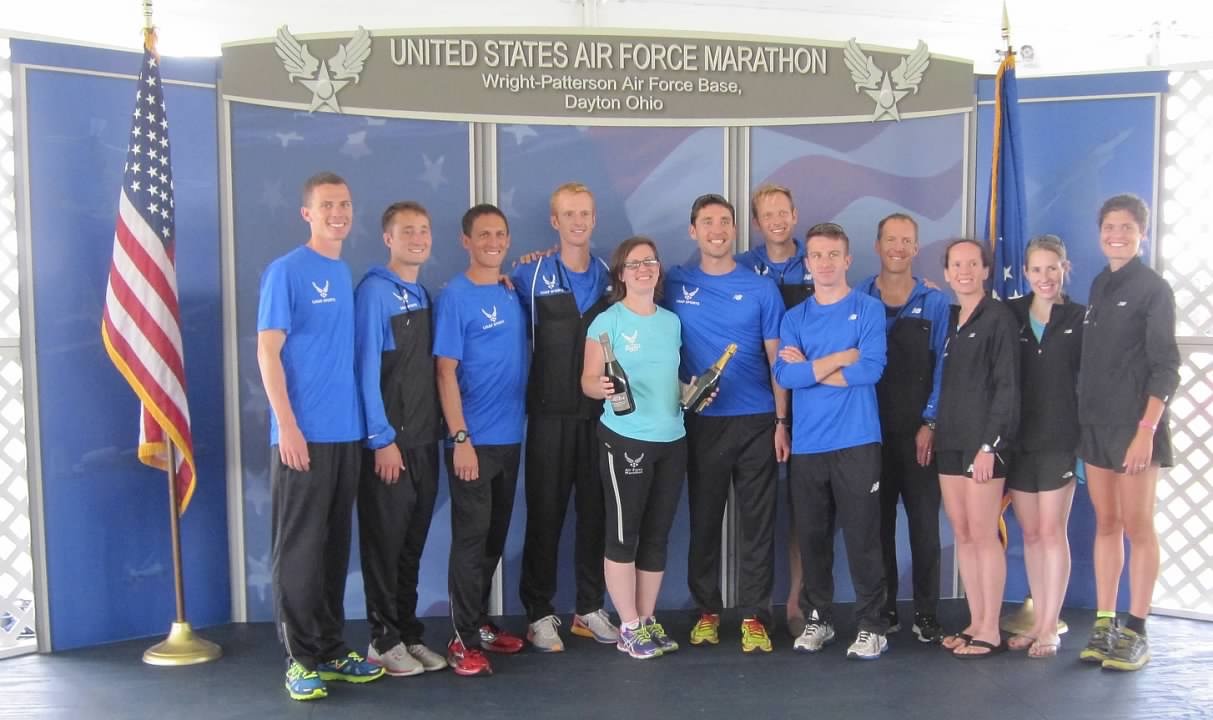 A Day in the Life: Assistant Race Director "A dream doesn't become reality through magic; it takes sweat, determination and hard work." – Colin Powell I first wrote this blog in a way which described the role of the Air Force Marathon Assistant Director (AD), but decided to scrap that and start over. I wanted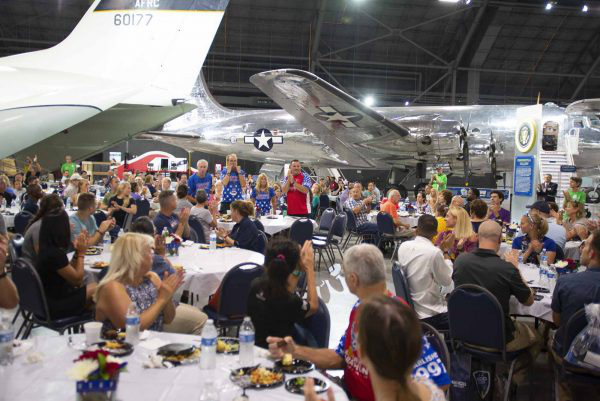 A Day in the Life: Events Manager I have had the privilege of working a few roles within the Air Force Marathon office over my time here in 6 years. Each role has taught me more about the success of the event and how every detail matters. I spent a year and a half in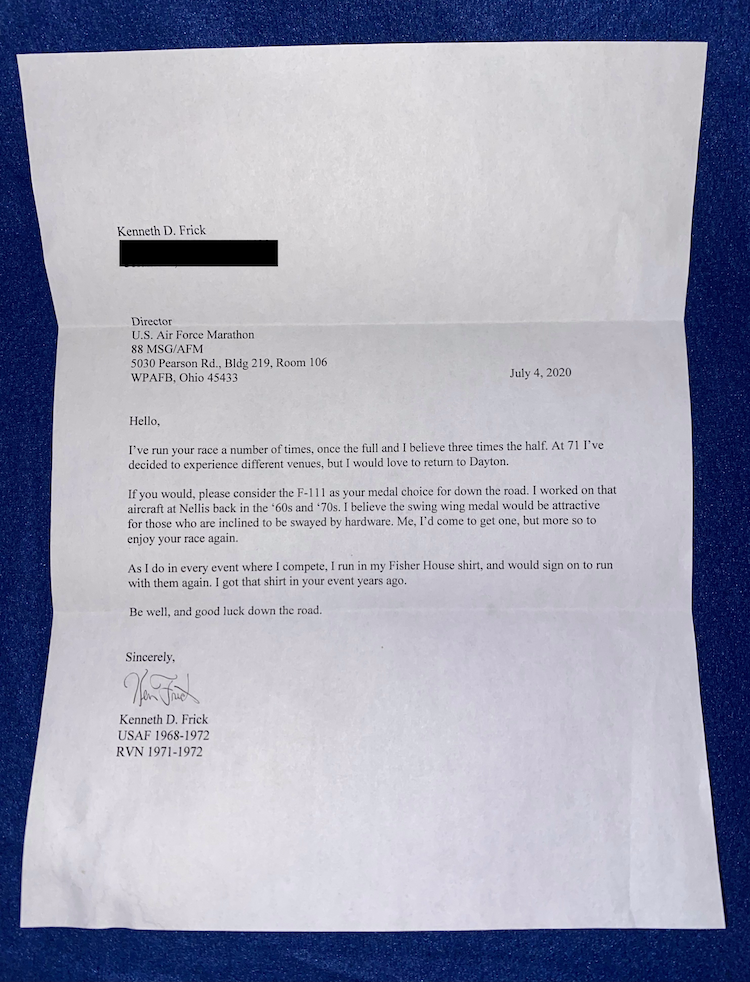 Director U.S. Air Force Marathon 88 MSG/AFM 5030 Pearson Rd, Bldg 219, Room 106 WPAFB, Ohio 45433 July 4, 2020 Hello, I've run your race a number of times, once the full and I believe three times the half. At 71 I've decided to experience different venues, but I would love to return to Dayton.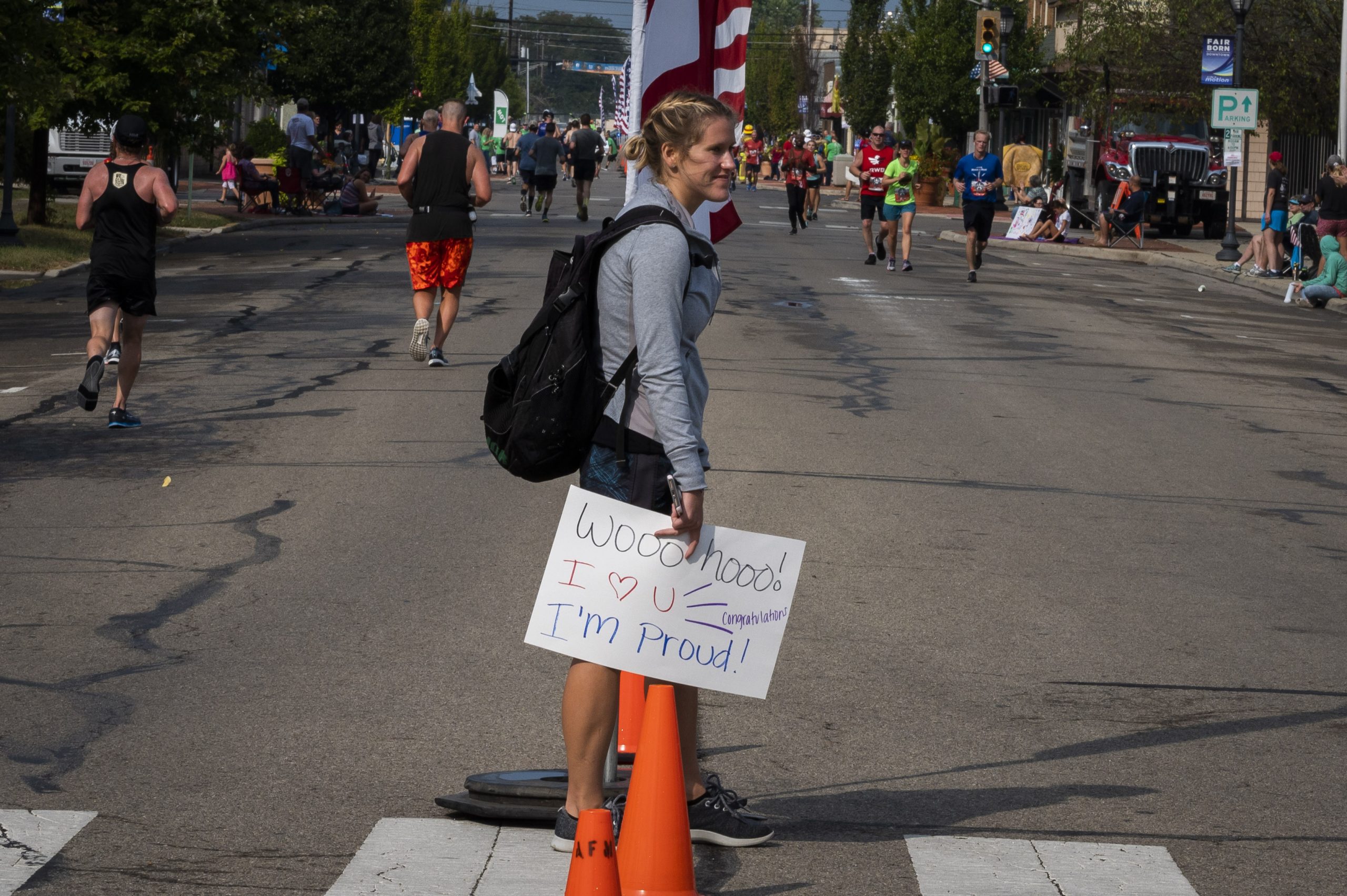 One Step at a Time: Determination through Heartache I was stationed at Wright-Patterson AFB from 1996-2001, working in the Aeronautical Systems Center Public Affairs Office when the U.S. Air Force Marathon was created in honor of the service's 50th Anniversary. I proudly worked and supported the first four marathons before I PCSed. In 2000, our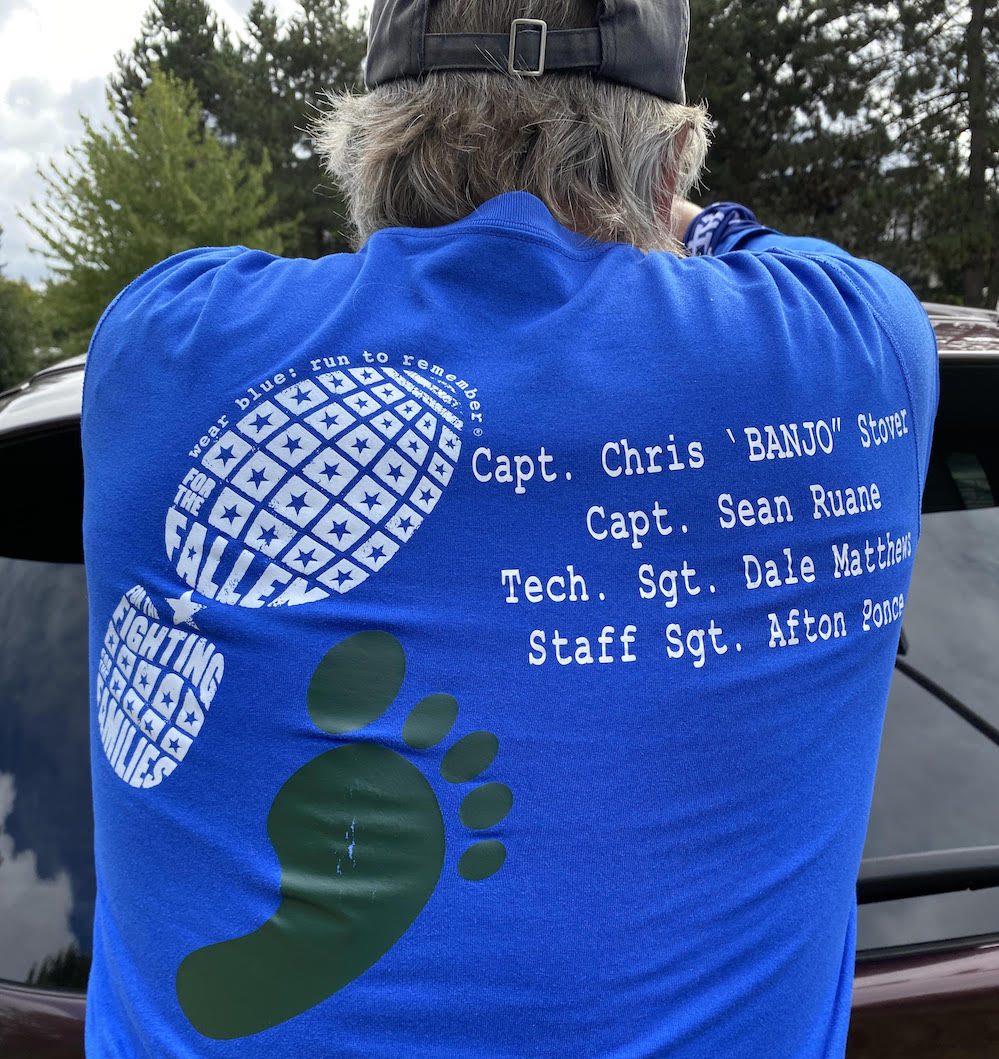 Running to Remember: Seeking to Find Meaning in Sacrifice It was the fall of 2007 and I was a freshman at the Air Force Academy in cadet squadron 20, the Tough Twenty Trolls! One of the seniors in my squadron was a tall slender young man, he had a "runners build" if you will. He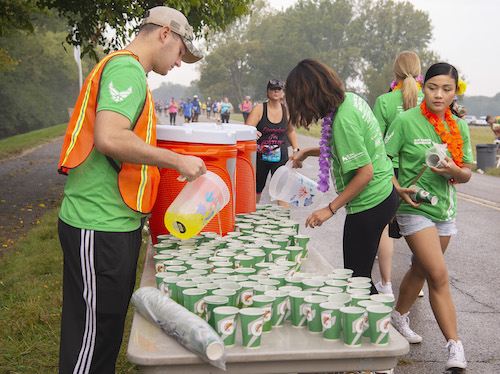 A Day in the Life … of the Air Force Marathon Volunteer Coordinator My name is Rachel Nipper and I am the Volunteer Coordinator for the Air Force Marathon. I joined the team in November 2019 with previous experience working in volunteer services at a nonprofit. Although I am relatively new to the running industry,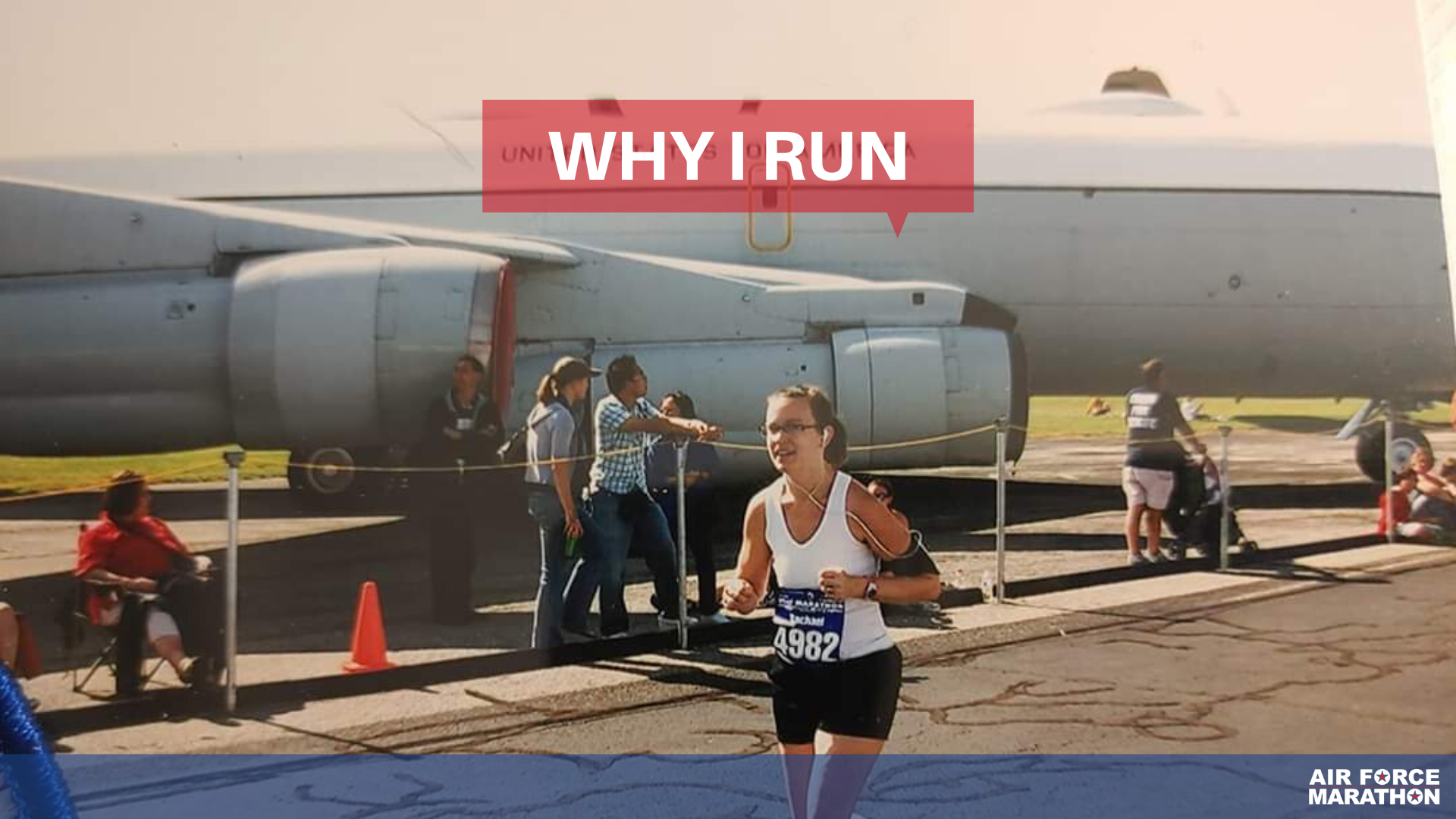 Why I Run I have not always been a runner. In fact, growing up I was the musician in my family where my 3 siblings were the athletes in cross country, track and football. I never minded that because we are all unique and made in different ways. One year, knowing my siblings had been
A Day in the Life … of the Air Force Marathon Administrative Assistant When asked what the administrative assistant at the Air Force Marathon does, the better question to ask is, "What doesn't the office administrative assistant do?" When you enter the office, the smiling face of the admin is who you will see. That