Page - Charity Partner Program
2023 Charity Partner Program Information
The Air Force Marathon Charity Partner Program provides an opportunity to utilize the Air Force Marathon events (marathon, half marathon, 10K, and Fly! Fight! Win! Challenges) as a fundraiser. See below for more information on how your charity can get involved race weekend!
Race registration opens November 28th and continues for charity participants up until events sell out or August 30th.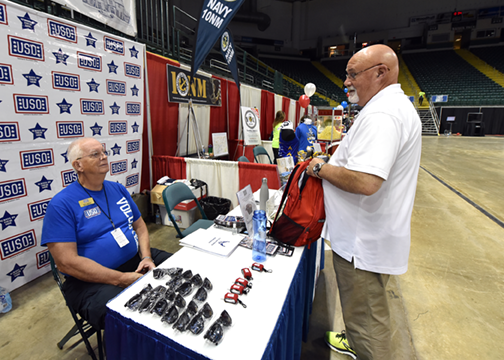 Each charity is responsible for their own marketing and promotions to recruit charity participants. The Air Force Marathon will promote Charity Partners as outlined in the individual agreements. After event sell-outs, all Charity Partners will be promoted via social media, website, e-blasts, etc. The Air Force Marathon does not limit the number of Charity Partners and charities must provide documentation of 501(c)(3) status.
For Charity Partner inquiries, please contact us at:
937-257-4350
usaf.marathon@us.af.mil
Charity Partners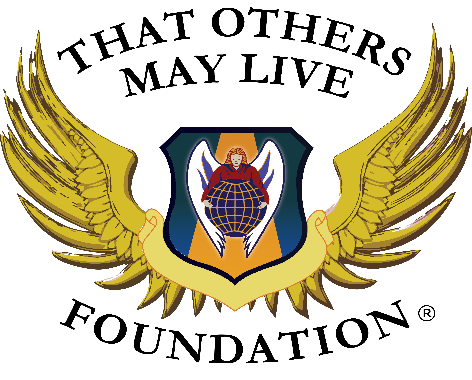 That Others May Live Foundation provides support to the U.S. air Force rescue community and their families.  we provide full post-secondary education funding to surviving children of fallen rescue Heroes and merit-based scholarships for children of current and past warriors.  In addition, we deliver immediate tragedy assistance funds to aid families and provide visible & invisible wound support to our active duty, veteran warriors and their families.
Learn more: www.thatothersmaylive.org
2023 Opportunities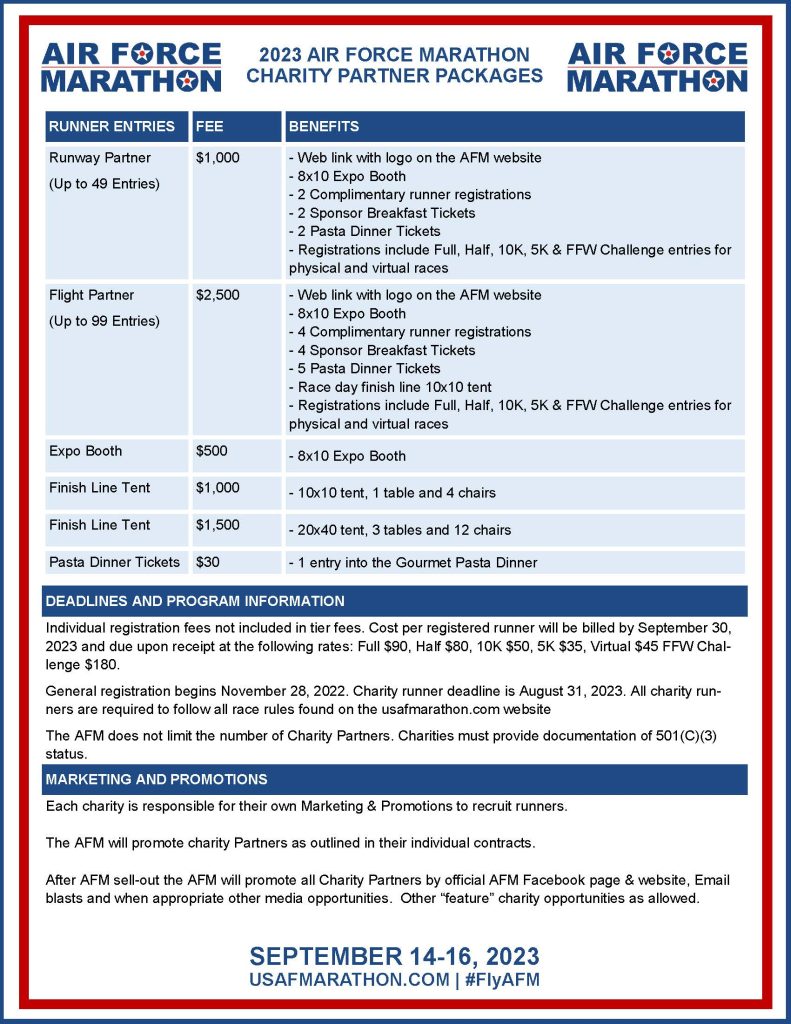 Please note individual registration fees are not included in Charity Partner tier fees. Cost per registered participant will be billed by September 30th and due upon receipt.
---