Page - Schedule of Events
2023 Schedule of Events
Thursday, September 14th, 2023
Health & Fitness Expo/Packet Pick-Up: 3-7 p.m. | Free & open to the public!
Wright State University Nutter Center
3640 Colonel Glenn Highway
Dayton, OH 45435
Friday, September 15th, 2023
Health & Fitness Expo/Packet Pick-Up: 11 a.m.-8 p.m. | Free & open to the public!
Wright State University Nutter Center
3640 Colonel Glenn Highway
Dayton, OH 45435
Yoga:  TBD | Free & open to the public!
Wright State University Nutter Center, Berry Room 1 and 2
3640 Colonel Glenn Highway
Dayton, OH 45435
Gourmet Pasta Dinner: 5:30-8:30 p.m. | Open to the public!
National Museum of the US Air Force
1100 Spaatz Street
Wright-Patterson Air Force Base, OH 45433
Tailwind Trot 1K Kids' Run: 6:00 p.m.
Setzer Pavilion, behind Wright State University Nutter Center
5K Opening Ceremony: 6:15 p.m.
Setzer Pavilion, behind Wright State University Nutter Center
5K Start: 6:30 p.m.
Setzer Pavilion, behind Wright State University Nutter Center
Overall 5K Awards Presentation: 7:15 p.m.
Setzer Pavilion, behind Wright State University Nutter Center
Saturday, September 16th, 2023
All events take place at the National Museum of the U.S. Air Force unless noted otherwise.
There will be no packet pick-up on Saturday (unless you have purchased this add-on through registration). You must pick up your packet at the Health & Fitness Expo on Thursday or Friday. Parking entry gates open at 4:00 a.m. and runners will not be allowed to be dropped off at the Museum. Check out the Parking, Shuttle, and Directions page and Race Rules page for more information.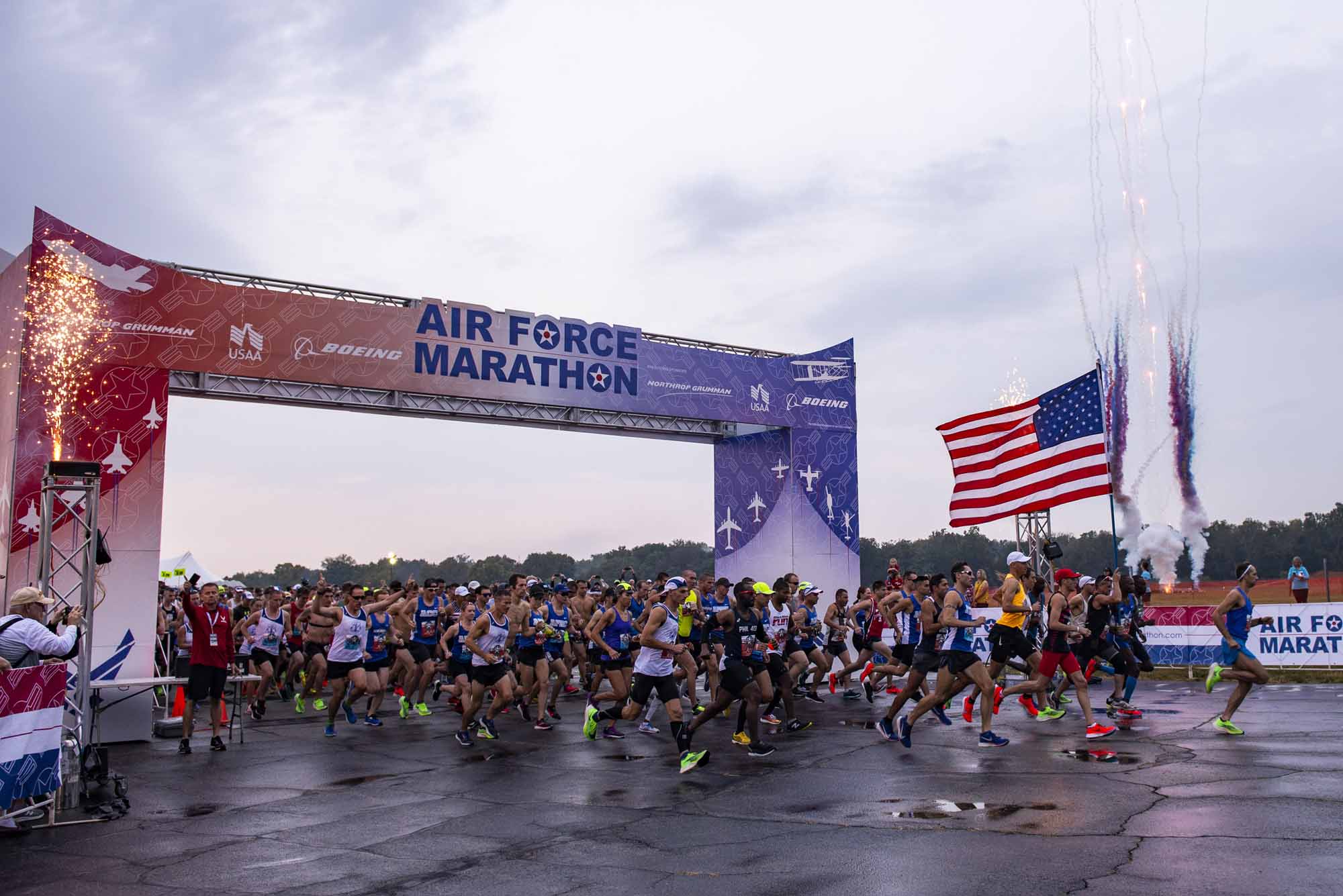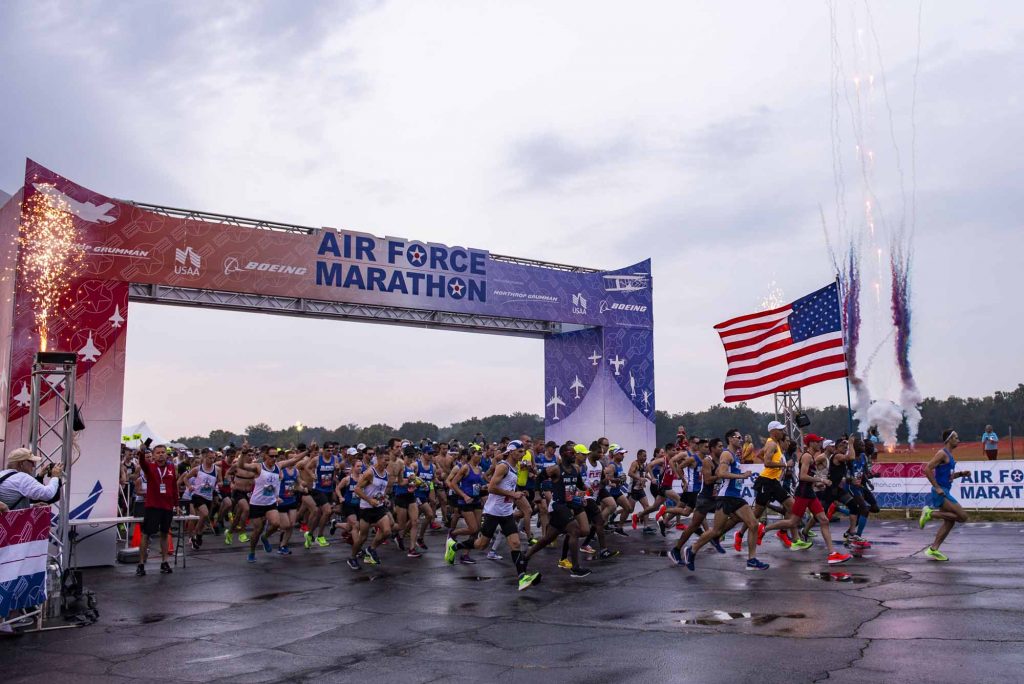 4:00 a.m. | Runner parking entry gates open

6:15 a.m. | 10K Opening Ceremony
6:30 a.m. | 10K Start
7:00 a.m. – 2:30 p.m. | Finish Line Festival – Spectators are welcome!
7:15 a.m. | Marathon and Half Marathon Opening Ceremony
7:25 a.m. | Wheeled Marathon Start
7:30 a.m. | Marathon and Half Marathon Start
8:00 a.m. | 10K Awards Presentation
Festival Tent
9:30 a.m. | Half Marathon Awards Presentation
Festival Tent
11:00 a.m. | Marathon Awards Presentation
Festival Tent
TBD | After Party – Free & open to the public!
TBD