Page - Deployed Location Races
Deployed Location Race Information
2023 will mark the 15th year that the United States Air Force has sanctioned Deployed Location races overseas. These races offer our deployed military members the chance to share the experience and camaraderie associated with this world-class event. The 2023 Deployed Host Units will be announced at a later date.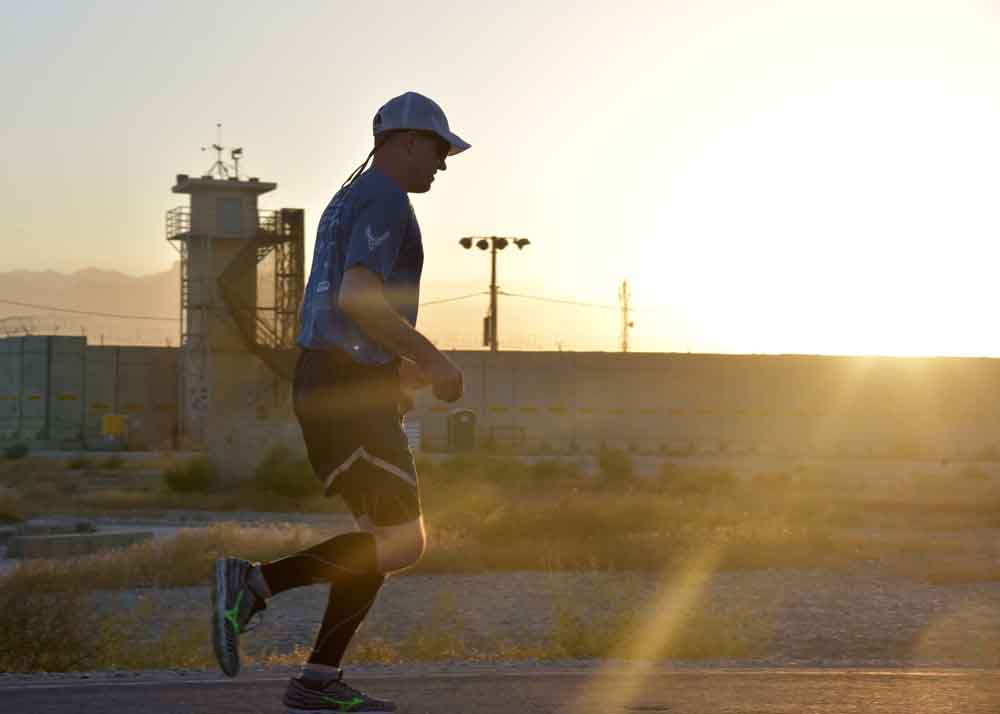 Contact your deployed Fitness Center at each location for more information.
Deployed Locations Contact
E-mail: afcent.a1sponsor@afcent.af.mil
2023 Deployed AFM Host Units:
379th AEW, 332nd AEW, 378 AEW, 380th AEW, and 386th AEW
The above locations are the only sanctioned site that 9 AF (AFCENT) will host. All other locations must go through their theater headquarters.
Deployed Air Force Marathon Participation by Year
| Year | Participants |
| --- | --- |
| 2009 | 2500 |
| 2010 | 2750 |
| 2011 | 2140 |
| 2012 | 1600 |
| 2013 | 2300 |
| 2014 | 2075 |
| 2015 | 1950 |
| 2016 | 1800 |
| 2017 | 1800 |
| 2018 | 1800 |
| 2019 | 1500 |
| 2020 | TBD |
| 2021 | 1550 |
| 2022 | 1750 |