Page - Military Participants
The Air Force Marathon takes place the third Saturday in September in commemoration of the anniversary of the United States Air Force. The marathon welcomes all branches of the military and any civilians to take part in this historic event.
Frequently Asked Questions



I would like to participate in the Air Force Marathon. Is permissive TDY authorized?
Permissive TDY is authorized for Air Force active duty members under AFI 36-3003 (11 May 16) Military Leave Program, Chapter 4, Paragraph 4.2.3, Table 4.5, Rule 12. Be sure to check with your supervisor.
In accordance with Joint Travel Regulations, DoD guidance and AF Instructions, civilians cannot be granted permissive TDY to participate in the Air Force Marathon. For more information please contact HQ AFMC/A1SXA at (937) 257-4803, (937) 257-4803 or DSN 787-4803.
Can I get a refund of my registration fees if I will be deployed?
Our cancellation policy states that registration fees are non-refundable and non-transferable; however, if you have been issued orders to deploy, and have already registered and paid to participate in the Air Force Marathon, you can get a refund.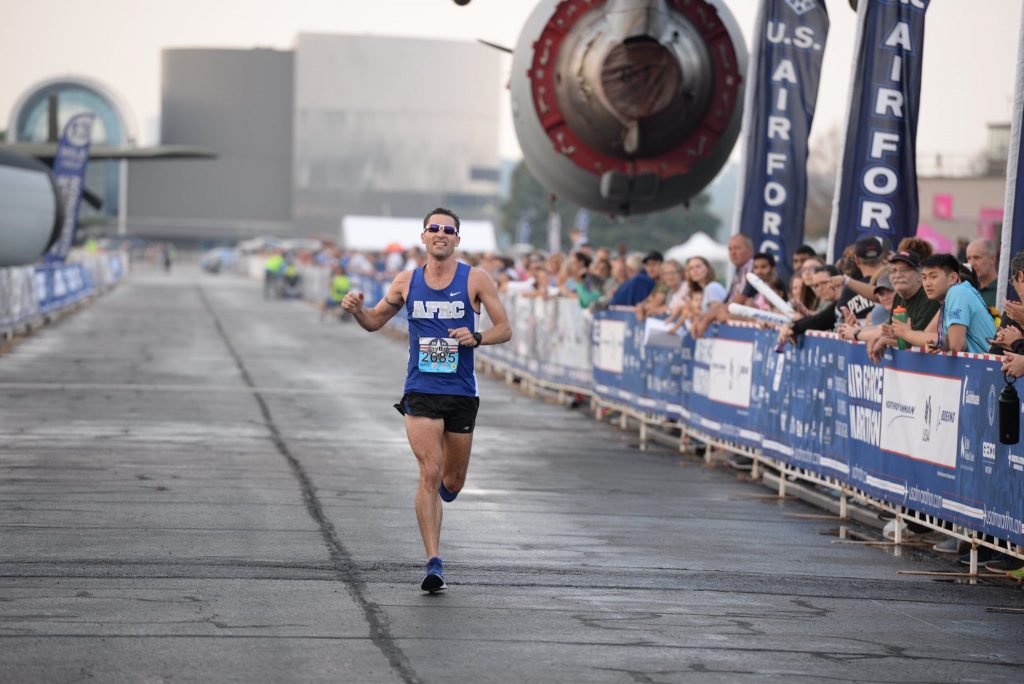 Refunds will be given to individuals who have deployment orders that will prevent them from participating in the marathon. The following are the requirements for a refund:
Email a copy of your deployment orders (CED Orders) to usaf.marathon@us.af.mil. Orders must be received by October 31st of the year of the event.
Refunds will not be given for TDY or PCS orders.
---
Related Pages: