Page - Vendor Opportunities
2020 Vendor Registration Opens January 1st!
The 2019 Air Force Marathon Health & Fitness Expo will be held Thursday, September 17 and Friday, September 18.
Booth Pricing
8×10 booth, upper concourse: $700
10×10 booth, arena floor: $800
10×10 corner booth, arena floor: $850
Non-profit or military exhibitors: $500
Expo Map
Live map available on registration site.
About the Health & Fitness Expo
Expo vendors will have the opportunity to promote and sell their products and/or services to thousands of runners, health & fitness enthusiasts and spectators. The expo offers merchandise sales opportunities, sampling, running clinics, stage floor performance/demonstration opportunities, and more. Our professional staff will work with your organization to help you achieve your marketing goals and ensure promotional success.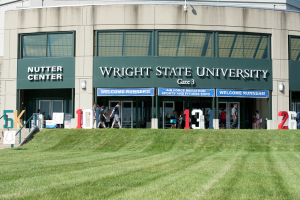 The Health & Fitness Expo is free to attend and open to the public.
Approximately 20,000 people attended the 2019 Expo. Our runners represented all 50 states, the District of Columbia and 9 foreign countries. This gives expo vendors the opportunity to connect with a large and global target market of health & fitness enthusiasts.
In 2020 we estimate 15,000 participants in the Air Force Marathon. Our one-way circular concourse traffic flow  encourages visitors to walk past every vendor in order to get to bib pick-up.  We have expanded the number of booth spaces on the arena floor to put vendors right next to bib or shirt pick-up.
Wright State University Nutter Center is a state of the art facility conveniently located near Wright-Patterson Air Force Base and Wright State University. There are many hotels and restaurants located nearby for the convenience of our vendors and race participants.
2018 Participant Demographics
Average Age: 41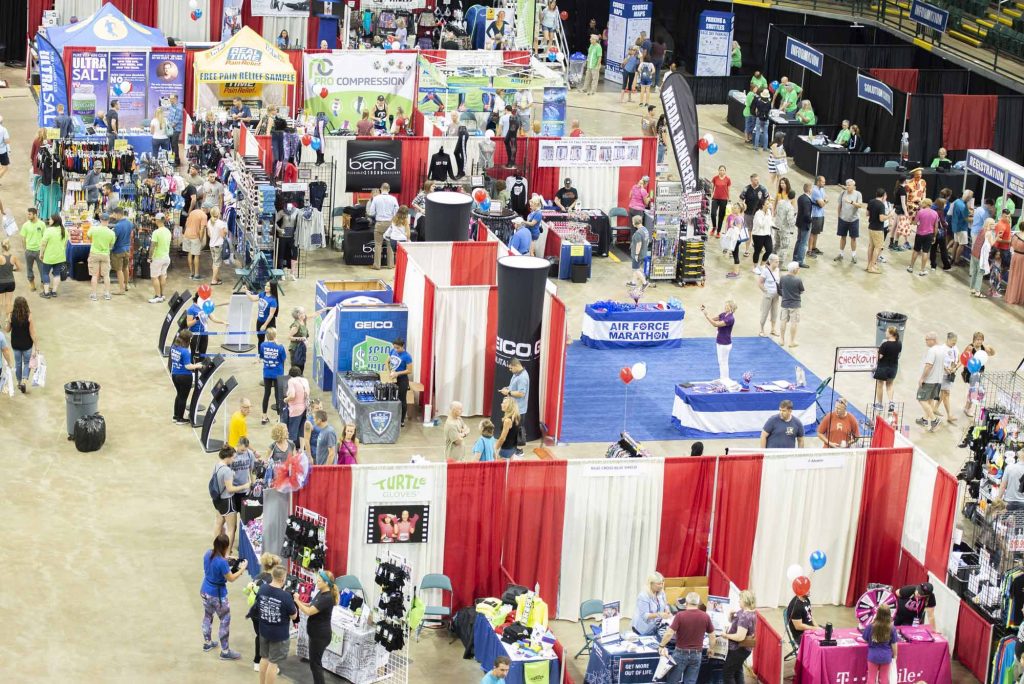 Gender: 50% Male / 50% Female
Income Levels: 69% live in households earning more than $50,000.
Education Levels: 68% hold 4-year college degree or better.