Page - Fly! Fight! Win! Challenges
Fly! Fight! Win! Challenge Details
Two days, three races, and four medals – are you up for the challenge? Put in some extra miles by registering for either the marathon or half marathon version of our Fly! Fight! Win! Challenge. See the race weekend event schedule for both options, as well as links to information about the individual races, in the table below.
Register Here
Marathon Challenge
Half Marathon Challenge
5K
Friday at 6:30 p.m.
5K
Friday at 6:30 p.m.
10K
Saturday at 6:30 a.m.
10K
Saturday at 6:30 a.m.
Marathon
Saturday at 7:30 a.m.
Half Marathon
Saturday at 7:30 a.m.
Participant Amenities
All registered Fly! Fight! Win! Challenge participants will receive a Fly! Fight! Win! Challenge official race shirt, a virtual goodie bag, an optional complimentary commemorative patch, and a special Challenge Series item. Participants who are 21 years or older will also receive a voucher for a complimentary beer at the finish line on Saturday.
All finishers will receive a medal for each race completed, a fourth Challenge medal (if all three races have been completed), a finisher's gift after the half marathon or marathon, and finish line refreshments. Finisher certificates will be available to download after the race.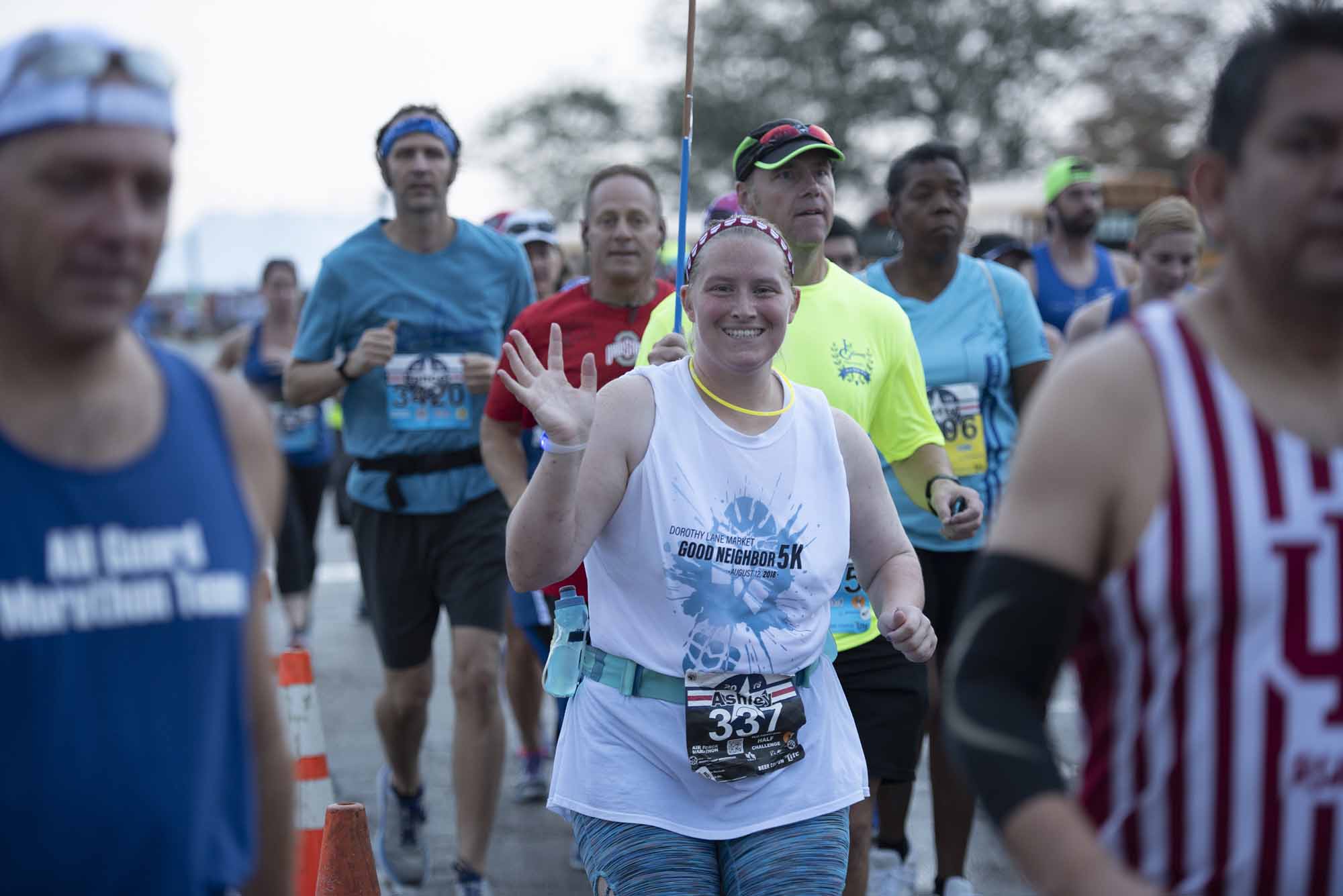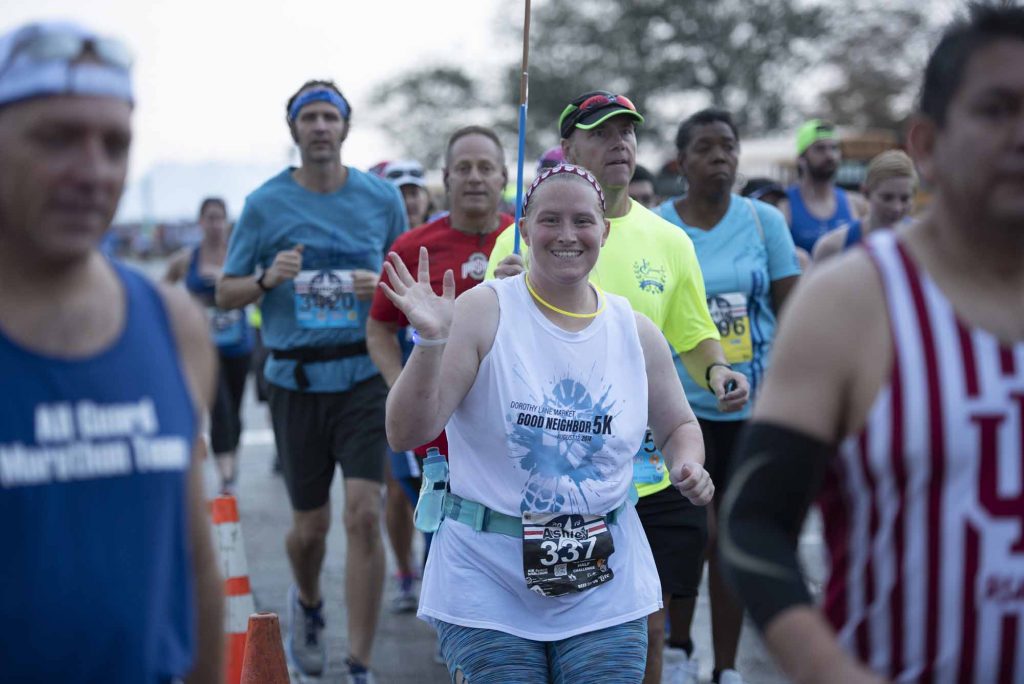 Rules & Regulations
Time Constraints
Challenge participants must complete the 10K race within 1 hour (9:41 pace) in order to start the half marathon or marathon on time at 7:30 a.m. Runners who arrive after the half marathon/marathon start line has closed will not be permitted to run their last race to complete the challenge series.
For the 5K, half marathon, and marathon, participants will have the regular time limits of 2 hours (5K) and 7 hours (half marathon and marathon).
Bib Pick-Up
Bib pick-up will be held at the Health & Fitness Expo located at the Wright State University Nutter Center on September 15th and 16th. Challenge runners must pick up their bibs by 6:00 p.m. on Friday, September 17th in order to start the 5K race on time at 6:30 pm. There will be no bib pick-up on Saturday, September 17th.
What You Need:
You must present a photo ID and know your bib number in order to pick up your bib. Bib numbers will be issued in late August, and you may either look them up ahead of time, or look them up at the designated Bib Number Look-Up station at the Expo.
If you are unable to attend the Expo yourself, you must make arrangements for a representative to pick up your bib for you. You must fill out and sign the Bib Pick-Up Authorization Form, and your representative must present the completed form, a copy of your photo ID, and their own photo ID. Representatives who do not have these three things will not be able to pick up your bib, no exceptions.
Awards
Your times for each race in the Fly! Fight! Win! Challenge will be combined to give you a total Challenge time. Awards will be presented to the top three male and female finishers for both the half marathon challenge and the marathon challenge.
Fly! Fight! Win! Challenge runners are also eligible for age group awards in each of the three races they are participating in. See the Awards page for more details.
Register Here