Blog - Words to run by…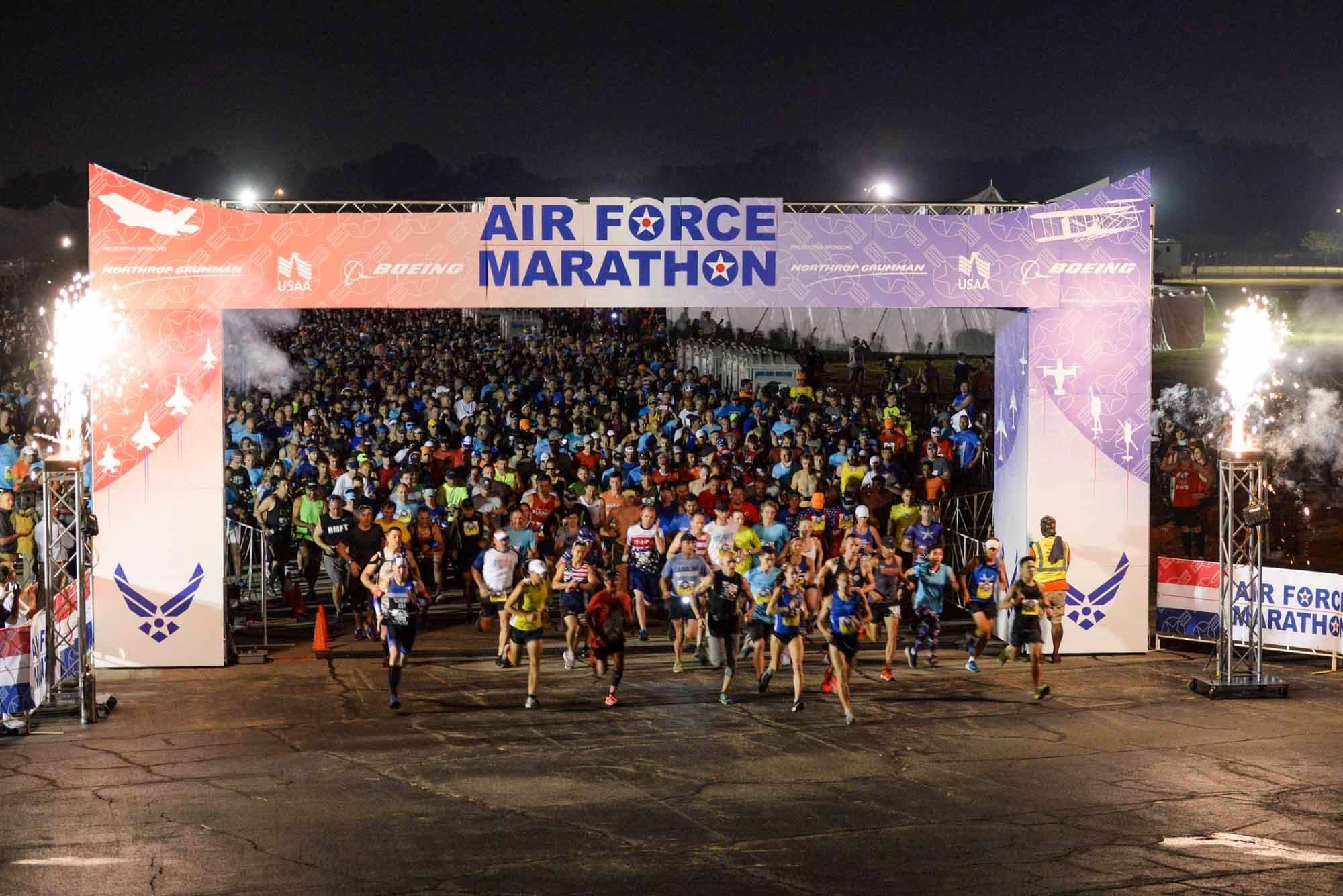 From the Director's Desk:
Happy New Year!  We are two weeks in to our resolutions (if you make them). Personally, I have always been a goal setter-adding, evaluating, revising all year long. Sometimes, I succeed. Other times, I let go. 
This year we have team goals for the Air Force Marathon, and I have separate Director goals. First goal: I want to connect with our participants on a personal level. With a large-scale event, that proves a challenge. However, reaching out through this blog is a start. You will hear from me at the beginning of each month. The topics will vary. Some will be personal, a few about running, and others will be fun and random. 
My journey:
My foray into running began in 2008 while I was working as a barista with Starbucks. Our store was a sponsor for the Air Force Marathon. Because of this, I was able to watch so many participants cross the finish line.  I knew right then I, too, wanted to do the same!  The following year I crossed my first half marathon finish in May and then the coveted finish line at Air Force Marathon in September.  Fast forward a few years to 2011. My mom passed away from cancer. I was in my late 20's and my perspective on life as a whole shifted completely. One of my mom's friends made an in-kind gift to the local university and my dad and I decided we wanted to grow that scholarship to be on-going. I started a 5k in her memory to raise the needed funds for the scholarship. 
Race Director, pt1:
To ensure that the race would continue and thrive, I took the steps to become a Certified Race Director through Road Runners Club of America. The sheer volume of information I learned about races and events was almost overwhelming but incredibly helpful. In 2014, the office administrator position with the Air Force Marathon opened and my journey truly began. The director at that time willingly taught me about contracts, logistics, and the business side of events. I found my dream job and even said 'one day, I want to be the Race Director.' Did I think that would come to fruition? In the words of Walt Disney, "First, think. Second dream. Third, believe. And finally, DARE.' 
In 2018, I moved out of the administrator role and into Events Manager. The Green Program was created. I oversaw the expo and ancillary events before, during, and after the Air Force Marathon. My knowledge and network increased yet again. There were challenges, change, and another new role in 2019-Assistant Race Director. More new challenges, incredibly exciting new opportunities…and then Covid. And staff changes. First virtual race was produced-a new experience for every race, and most certainly myself and our staff. The knowledge we gained throughout this obstacle was priceless. 
Dreams and goals:
2022 has proved to be the biggest year in my journey. I was named Race Director in July. The previous director resigned in the summer months. I was named acting director and then applied for and was awarded the Director role.
This has not been an easy road to travel. It has helped shape who I am. As I look back, I recognize that rooted within the difficult circumstance of losing my mom and beginning that 5k in her memory increased my want to learn and grow. I am living proof that what changes us, challenges us. 
As the new year begins, so too do the hopes, dreams, goals, and challenges. I look forward to meeting you, cheering you on, and seeing you at the start line in September. 
~Rachael