Blog - On the move…Spring Expos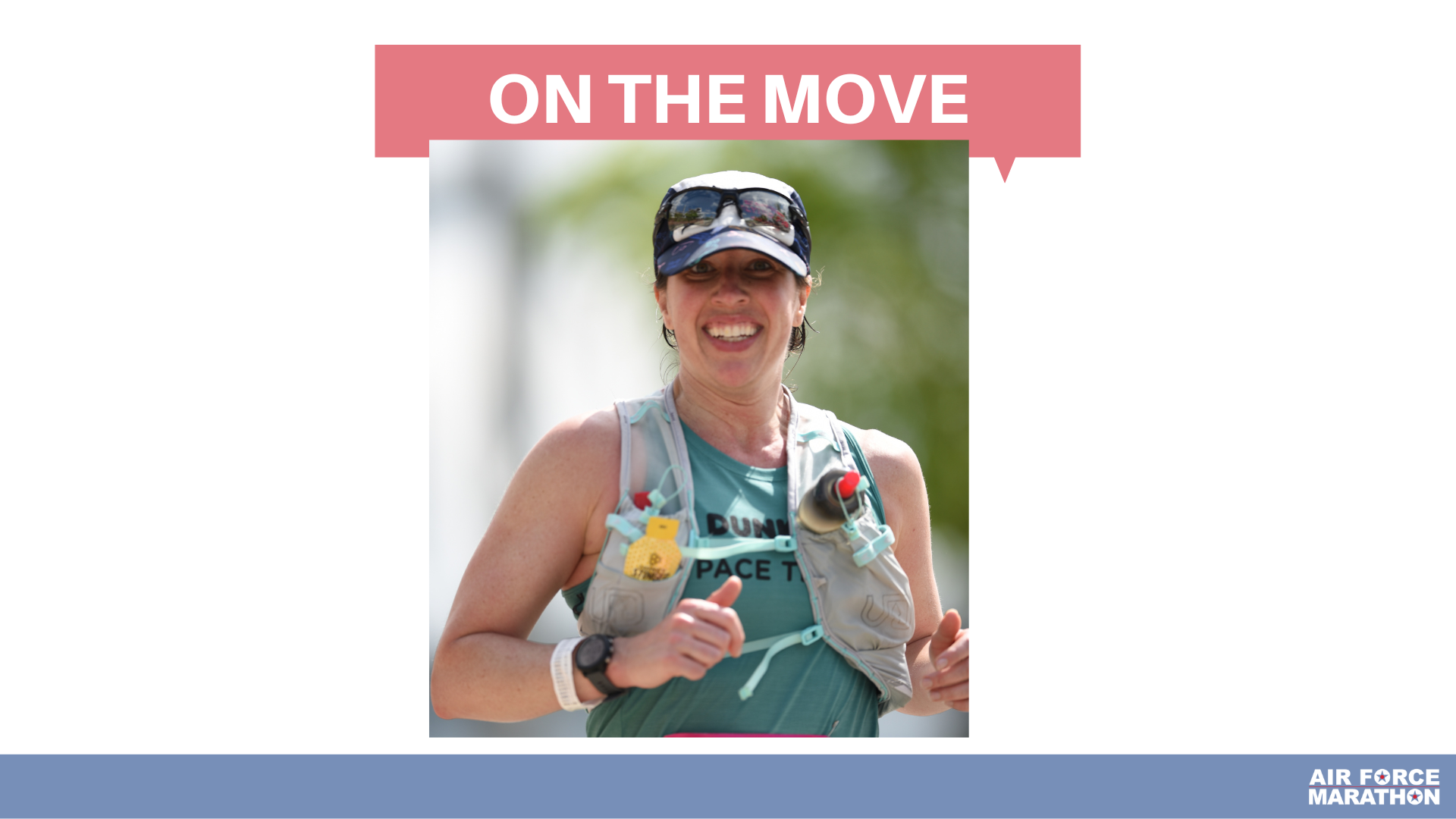 On the move…It's Expo Season!
Race Expo season is really one of my most favorite things. Everyone in the office knows this. Rachael laughs and teases me about it. I have attempted to write this post at least 15 times about how much I love expos and why and the reason I feel like this is life full circle. And yet, my words aren't forming on the paper the way they are in my head.  The funniest part in all of this is that my first opportunity to attend an expo for my first half marathon, I didn't. People were in ridiculously long lines just to pick up their packets. I could see the vendors on the expo floor as the line looked down on the convention center. So. Many. Things. I missed it all. The friend I was with had decided we were getting in and getting out, the end. In the moment, it was probably a good decision. We had little ones at home and neither wanted a phone call from the husband wanting to know when we'd be back. But I also promised myself I would not fly through an expo again.
Fast forward to half marathon #2 and I did take my time and walk through the vendors. I was amazed at all the things I needed/didn't need/wanted. Other races that were trying to lure me in with their scenery, a girlfriend getaway trip, any trip. While I cannot remember if I purchased anything at that expo, I did start learning about different companies and races. I 'LIKED' them on FB (IG didn't exist at the time). I began asking questions and wanting to know more. The more is what won me over.
How it began…
A sportswear company was at one expo and I tried their products and loved them. An opportunity presented itself to volunteer to work the expo boutique. I would receive a full outfit for doing so. GAME. ON. This one opportunity rolled into several more where I was able to fly to a few different races for expos, meet new people and fall in love with the energy that courses through the air. I am asked if working an expo is exhausting and the answer is yes. But it's worth every single minute.
Be careful with whom you make bets.
Two years and a few races later, I was walking through an expo waiting on friends. A race I had previously run and still followed was in attendance and I was curious. Truth: I said I would not run that race more than once because it is a technically challenging course. I may have told the race director that I could beat their time on their racecourse (I do not suggest this tactic…kind of dangerous). Remember a few weeks ago when I mentioned being ultra-competitive? Case in point. The challenge paid off in the end. I was hired by the race and learned about the behind-the-scenes happenings, and I could not get enough. The trajectory I never imagined all because of an expo.
Military Race Expos are THE place to be.
Still competitive, yet coming off a DNF while attempting a BQ, I wanted a fun race. Enter a widely popular expo in DC in the fall. I was on my own as my SIL had to work. The energy leading INTO the expo was off the charts. Participants LOVE military races! The precision and pomp were amazing and drew me in. The line for branded gear was something I had never experienced. I made friends in the line to pay and continued to see them throughout the weekend. They are now some of my biggest cheerleaders and truly have the best jokes. I cannot wait to see them this fall, twice (cough cough). Another trajectory I did not see coming and cannot imagine life without. All because of an expo.
When you see me at Glass City or Flying Pig this spring, or if you see anyone on my team at Cleveland, Carmel, Kentucky Derby Festival, or Knoxville, stop by and say hello. We are all excited to see you!
~Jill