Blog - About the Ambassadors…CMSgt Joe Newton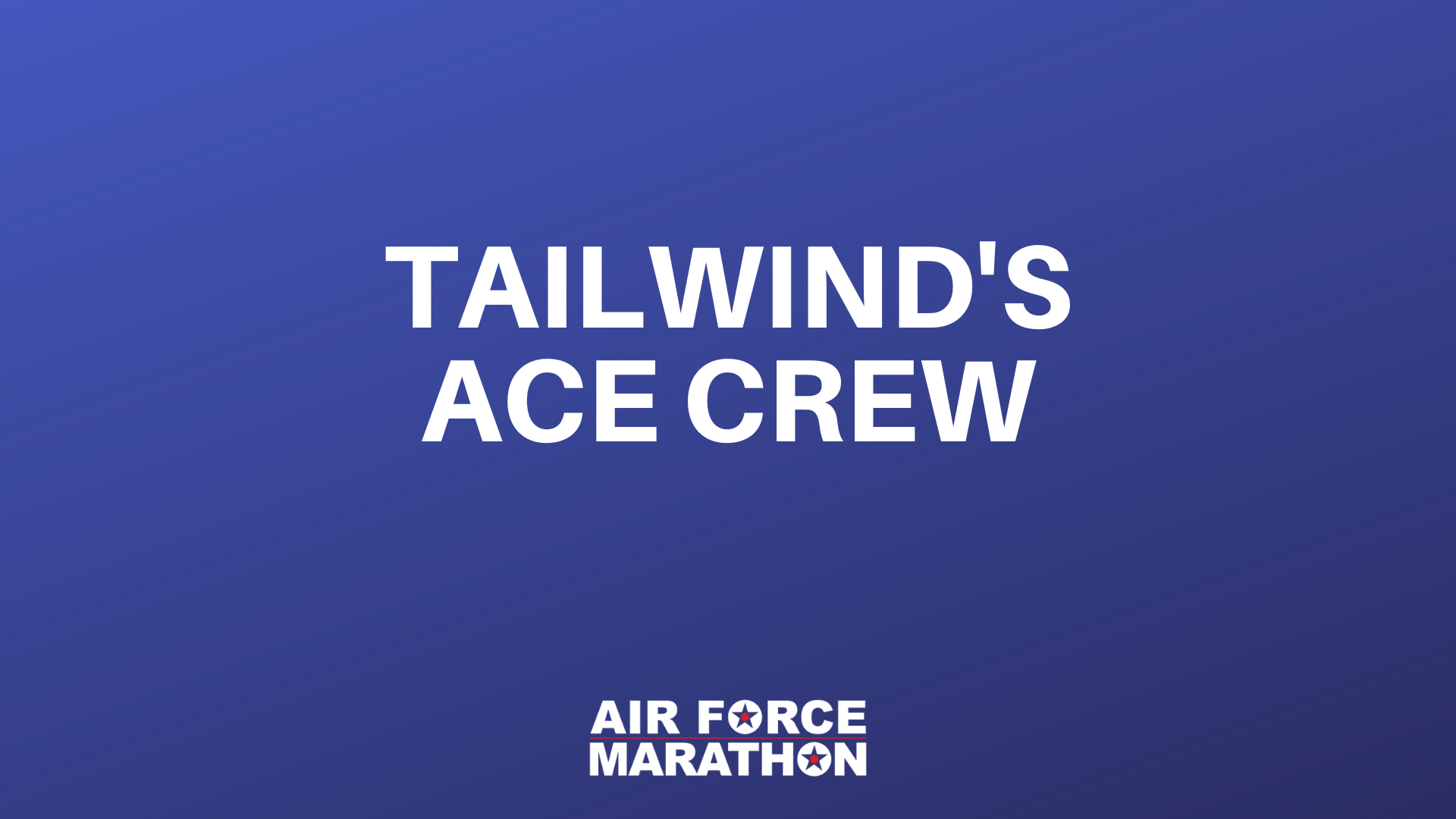 Ambassador Spotlight #1 
Join me Tuesdays leading up to the Marathon weekend as we get to know our Tailwind Ace Crew Ambassadors! The individuals you will come to know have different reasons for wanting to represent the Air Force Marathon. All filled out questionnaires and agreed to promote the race through social media channels. As you read on, you will have an understanding as to why I chose CMSgt Joe Newton to be highlighted today.
Always a runner…

If you live with, work with, or are friends with a runner, you understand training for a race is a huge topic of conversation. If you have the pleasure of being around a runner in the armed forces, you find their competitive drive never wanes. These are reasons Chief Master Sergeant Joe Newton is my first Ambassador spotlight. Chief Newton brings an energy to the room and the race course that is hard to match. He fully intends to do well and has trained hard to make that happen. He pushes those around him to go further than they expected. As of this post being published, Chief Newton completed the Norwegian Foot March, an 18.6 mile ruck in full gear in under 4.5 hours. Impressed? This is the first of his four spring races. Like I said…armed forces runners are a LITTLE extra competitive.
Defining the 'why'?
When asked why he wanted to be an Ambassador for the Air Force Marathon, a huge smile came across Chief Newton's face and the response was twofold. 1) He is a career Airman and this is the PREMIER EVENT for the Air Force and 2) Every Airman should be a part of this event at least once. Chief Newton has taken part in the race festivities each year since 2008.
What is your favorite race?
Every runner I have met has a favorite race or two. It happens that Chief Newton's favorite race is one I know well and used to work for, so I understood WHY this was his response. Chief Newton hails from Louisville, KY, and grew up with an ingrained love of horses and majestic landscapes. RunTheBluegrass is a half marathon in Lexington, KY with a start/finish at Keeneland and traverses through beautiful horse farms and an array of hills. If you're lucky, the horses will meet you at the fence line and show you what racing truly looks like.
How do you promote AFM races?
Part of working with the Ambassadors is learning how creative they are encouraging others to join them at Air Force Marathon. Some make videos highlighting why they love this race. Others, like Chief Newton, tell every person he encounters why they should join us in September. However, he took things one step further and made business cards with his Ambassador Code. If you're out and about wearing ANYTHING that says Air Force Marathon and you have not signed up yet, get ready. Chief Newton is coming for you!
Join me each Tuesday to meet another one of our Tailwind Ace Crew Ambassadors
~Jill