Blog - On the move: Adventures with Jill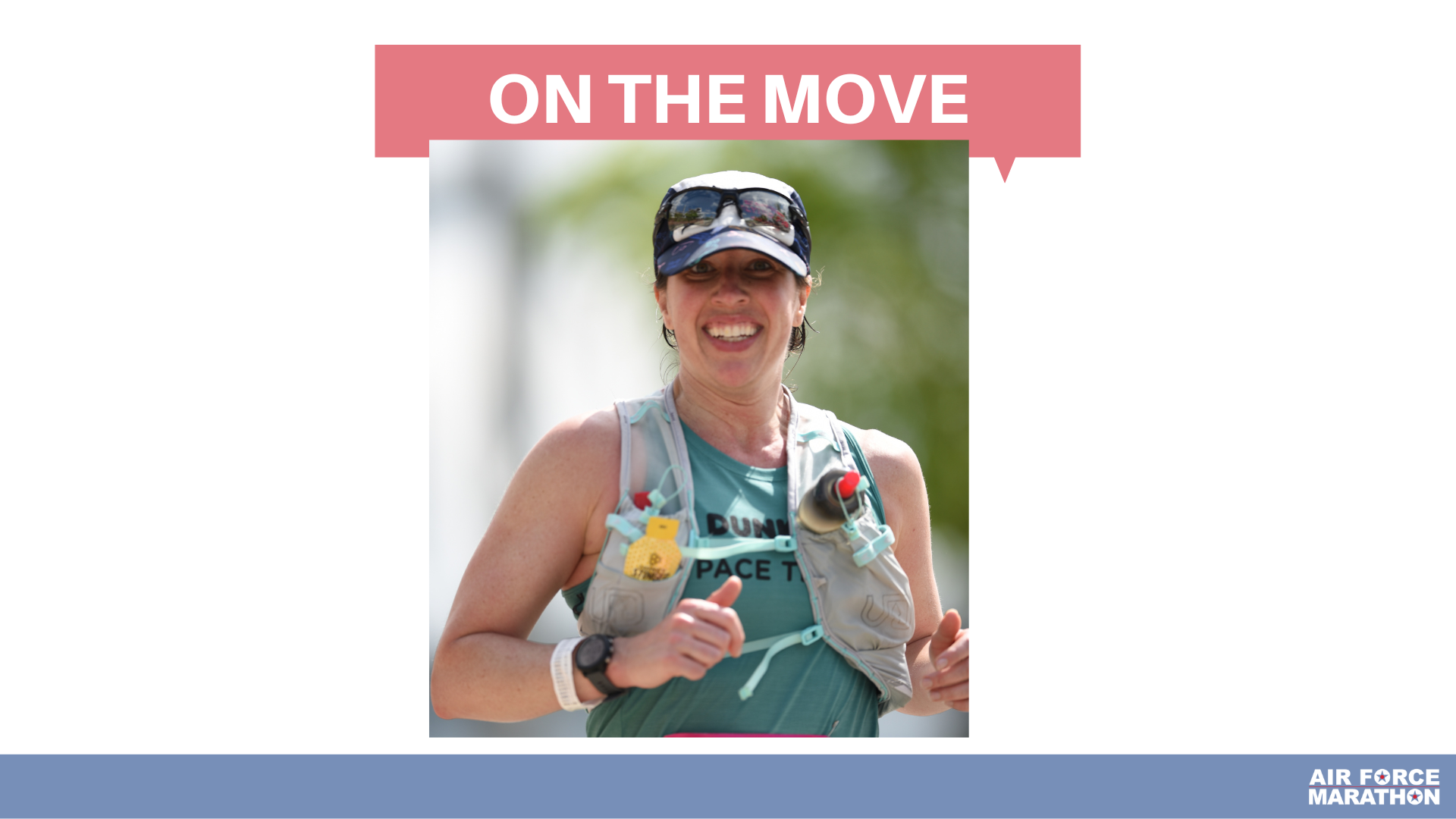 Introducing me:
Hello! I'm Jill! Assistant Race Director by day, mom all the time, and forever on the move. I have two teenagers involved in sports, extracurriculars, music, and everything social. We have a Black Lab who NEVER stops talking. I am a fiercely loyal friend. Something I am not: a life-long runner.  That journey started in 2011 and shows little signs of slowing down. I pace half and full marathons and love it. I have been teaching fitness classes as a certified instructor for 24 years.  This includes WaterX, Swimming, Spin, Barre, Yoga, Personal Training, and Running. Whew! Local coffee shops are some of my favorite places to visit. I LOVE 80'S HAIR BANDS. I am from Indiana and a Purdue graduate…BOILER UP! Football and Basketball seasons are always interesting living in Ohio. 
Friends: 
It appears upon first glance the majority of my friends are runners. It was not something I set out to establish but there is something to be said for those who are willing to get up at the crack of dark and share miles with you. Have you found the same within your circle? The non-runner friends though, friends who have truly done life with me, have been around for the better part of three and a half decades. Lifelong friends are priceless. Kenny Rogers and Dolly Parton sang it best in their song You can't make old friends. If you do not know this song, get online and listen. 
All about you!
Let's talk about you. Tell me about you. Seriously, I want to know. In my interview for this role I stated there were 8500 participants for the Air Force Marathon (and another 2000 for Space Force T-minus 10-Miler!) and I wanted to get to know your stories. What brought you to the start line? What pushed you to cross the finish? Who do you run for? Everyone has a story. 
While you are thinking of what you're going to tell me, I'm handing out your first 'extra optional workout.' Time to lace up and start training. 
Get moving!
First: STRETCH before you run, always. 
Second: WARM UP: My w/u looks like this: child's pose; cobra; down dog; pigeon. Lay on your back: 30 bridges; 30 clamshells r; 30 clam shells L; butterfly; half body fold. 
If you break out into a run with little to no warm up, you'll be apt to pull or tear something and be sidelined for a long time. It's not worth the headache. 
Workout: .25mi w/u; 4min run; :30walk; 6X (repeat 6 times); .25mi c/d. 
Depending on your pace, you will have just completed between 2-3 mile run. EXCELLENT WORK! You can adjust the intervals to what works best for you.. Stretch and/or foam roll when finished. On your non running days, focus on other parts of your body: practice yoga, strength training, spin class, full body workouts. 
Coming soon:
Next week, we begin our adventures around Dayton, OH.  Where am I going?  What gear am I training in? You'll have to tune in and find out!  Until then, happy running! 
~Jill 
**All opinions are solely of the writer. No Federal Endorsements intended.**