Blog - Race Ambassador and Team USA member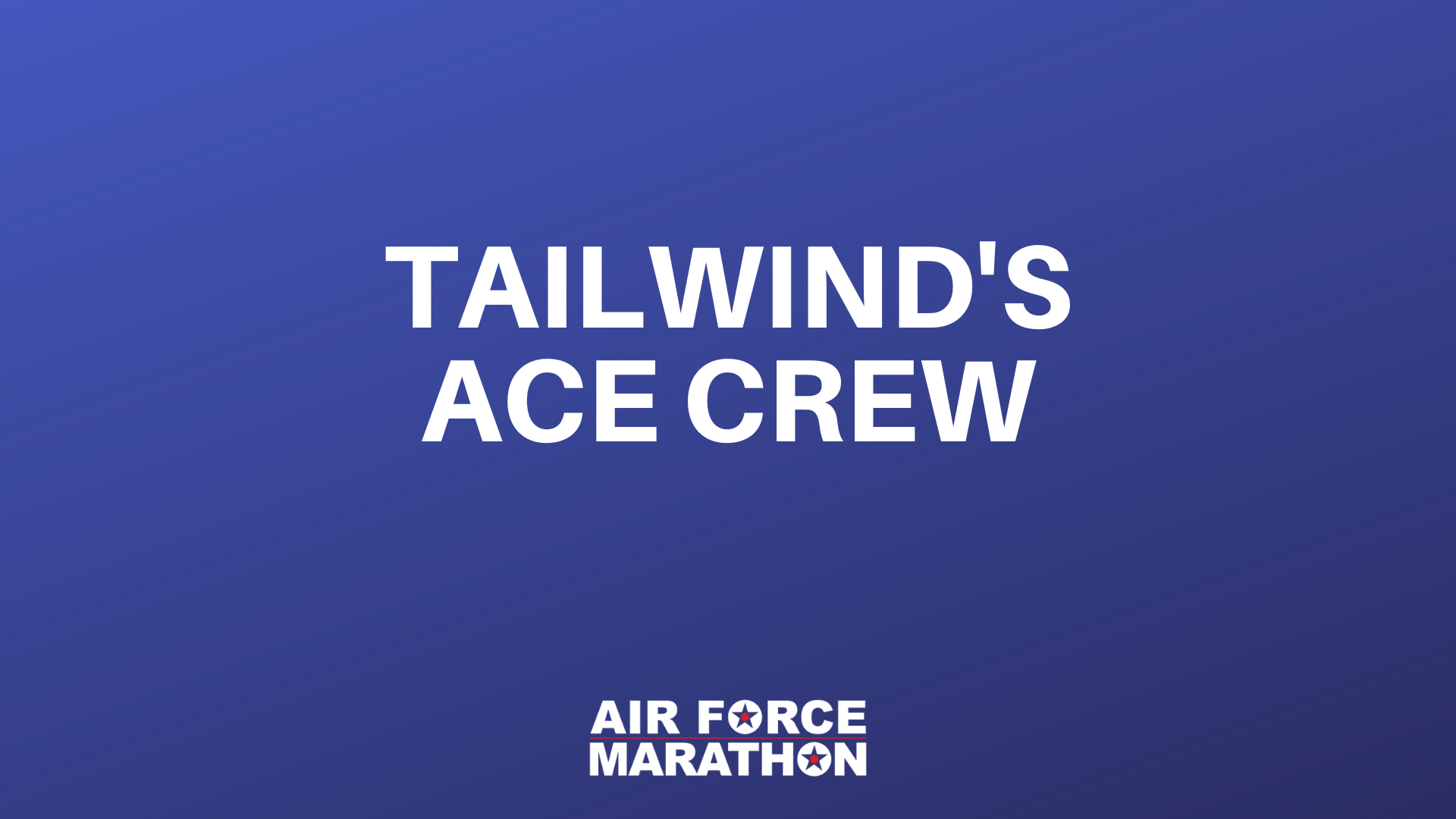 An Olympic Hopeful in the Air Force?
Our Tailwind Ambassador Crew is full of adventure and surprise. What may come as a big surprise to most is that one of the members is an Olympic Hopeful and will attempt to qualify again next summer. Senior Airman Michael Mannozzi is a race walker and competes for the Air Force and Team USA track and field. For those who have not heard of or do not fully know what race-walking entails, it is not just 'almost running.' It is the most technical event in all of track and field. The rules state that 'one foot must be on the ground at all times, and the front leg must be straight and remain so until crossing under the body.' Judges actually look for this exact motion and will disqualify those who fail to comply.
Family First.
Michael is not only training for the next Olympics, but he is also active duty. Michael works to balance training and work with family time.  When asked what his favorite race was, Michael responded the Air Force Marathon. He hails from Ohio, volunteered for the race before competing in the event, has a huge love for and family ties to the Air Force itself. Growing up, he always wanted to visit Huffman Prairie. Running the marathon afforded Michael the opportunity to run through it! For him, this race encompasses many things into one.
A question asked of some of our ambassadors is why they joined the military, and in this case, the Air Force? Sr. Airman Mannozzi had a long list of reasons, but almost all of them tied back to the same thing: Family. To provide for his family. Because of encouragement and experiences of his extended family. The Air Force itself is a family. As you'll read in the next paragraph, commitment to family holds true in all aspects of Michael's life.
When in Rome…
His favorite city to have competed is Rome, Italy. The event was the World Race Walking Team Championships in the year 2016. Rome itself holds an immense amount of history to explore. For Michael though, the meaning was far deeper. His family comes from Italy, and he was the first member in three generations to be afforded the opportunity to return 'home.' His grandfather had this wish, as did his father. Michael was able to see it through. And what could have been better? His Italian cousins were on the course and cheering for him as he competed!
Getting to know you.
In getting to know our ambassadors, we like to ask each person different questions, so you aren't reading the same thing each time. We asked Michael what his best friend would tell us about him. This led Michael to call Dave, his friend from childhood, to answer the question. 'Michael gives 110%, always. He is loyal, passionate, strong headed, and one never has to question who he is.' This makes the AFM organization proud to have him as an ambassador.