Blog - Vietnam: History & Heritage of the F-4 Phantom II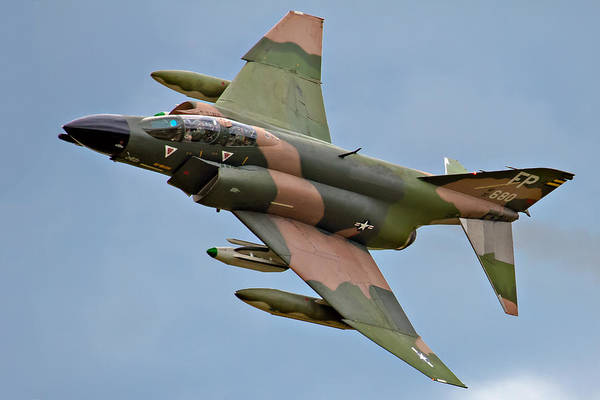 Vietnam Era: History & Heritage of the F-4 Phantom II
The U.S. Navy Fleet first developed the F-4 Phantom II in 1958. It wasn't until May of 1963 that the U.S. Air Force flew their first version of the Phantom II, an F-4C. By 1979 5,000 Phantom II's were built for the U.S. Navy Fleet, Air Force, Marine Corps, and friendly foreign nations. Production of the Phantom II ended for all in 1979.
In 1965, the USAF sent their first F-4Cs to Southeast Asia for air-to-air missions. While flying air superiority missions in Southeast Asia, the F-4 also performed CAS missions in support of ground troops. This aircraft typically flies around 600 mph. The Phantom can carry twice as much as the B-17 including four AIM-7E and four AIM-9B air-to-air missiles along with eight 750 lb. Mk 117 bombs. Two field tanks are also stored on the outboard pylons and one ALQ-87 electronic countermeasures (ECM) pod on the right inboard pylon.
Colonel Robin Olds
Colonel Robin Olds was the first pilot to score four combat victories in Southeast Asia with his F-4C he named Scat XXVII. The aircraft on display at the National Museum of the U.S. Air Force is the one in which Col. Robin Olds and Lt. Stephen Croker destroyed two MiG-17s on May 20, 1967.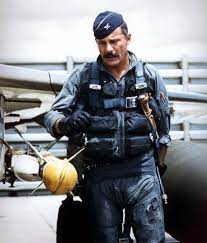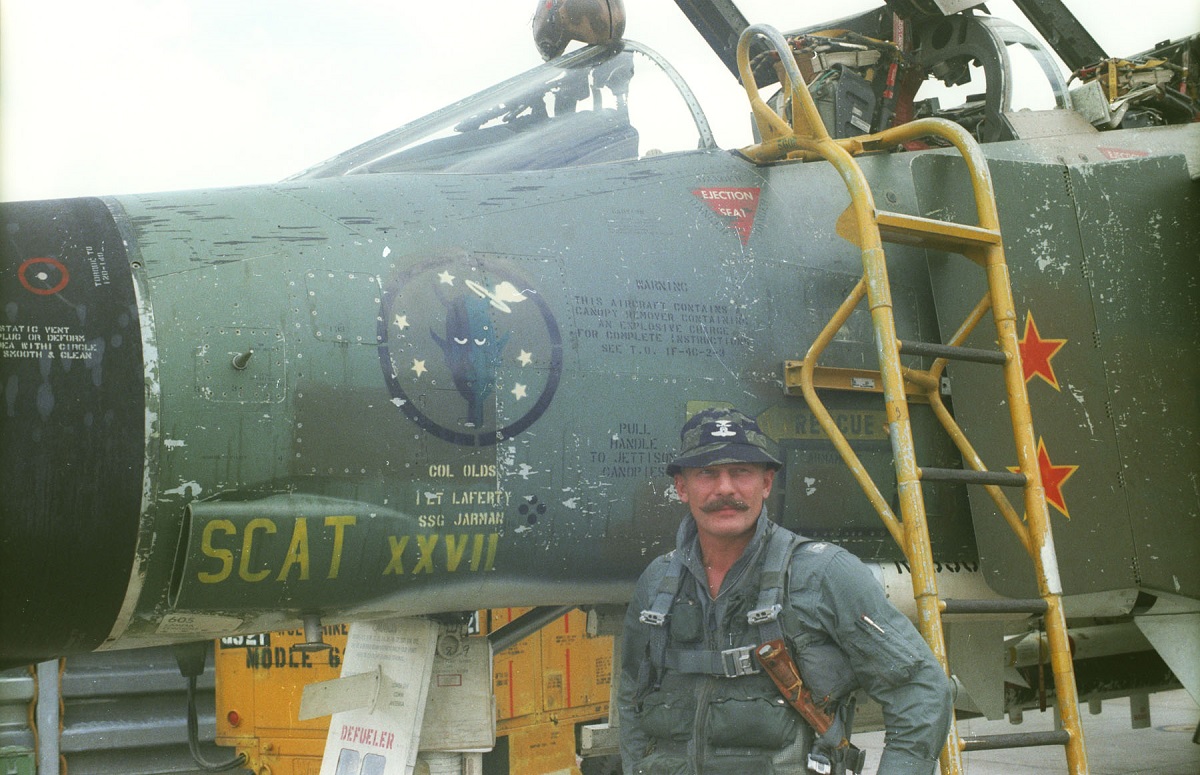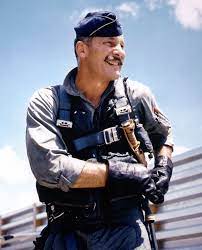 Learn more about the F-4 Phantom II & register for the virtual race here.
---
Related Pages:
History & Heritage Race Series
Air Force Marathon Featured Aircraft
News & Announcements