Blog - Post-Vietnam Era: The History & Heritage of the F-117 Nighthawk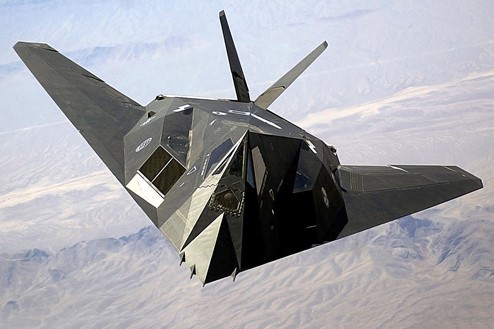 Post-Vietnam Era: The History & Heritage of the F-117 Nighthawk
The F-117 Nighthawk is one of the most unique and memorable aircraft to fly in the USAF. Designed as a twin-engine stealth attack aircraft, its design was based purely around evading radar signature and thus was the world's first operational stealth aircraft. In 1989 Lockheed and the USAF were awarded the prized Collier Trophy for the development of the aircraft, the award is given to only one group a year for those who have made the greatest achievements in aeronautics and astronautics in America. While it gained initial operating capability in 1983, the Nighthawk was not made public until 1988. It saw heavy use in the Gulf War and although referred to as a "stealth fighter", its role was strictly ground-attack. Only one F-117 was ever lost in combat when a SAM struck on in Yugoslavia in 1999. The Nighthawk would be retired in 2008 with the rise of the F-22 but a small portion of the fleet remains airworthy and has been observed flying to this day. The F-111A featured two General Electric F404-F1D2 engines with 10,600 lbs of thrust each. Due to the rise of aerial refueling, the aircraft had an unlimited range and carried a payload of up to 5,000 lbs. The Nighthawk had a cruise speed of 684mph. An F-111A resides in the Cold War Gallery of the National Museum of the United States Air Force (as pictured in middle photograph).
9th Fighter Squadron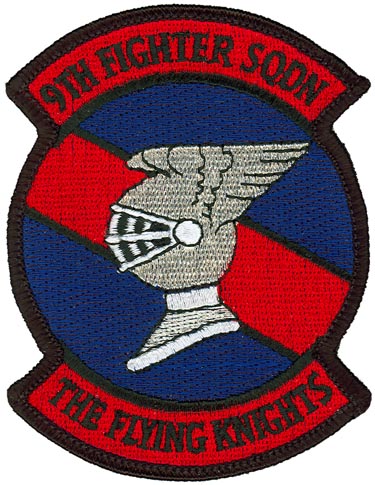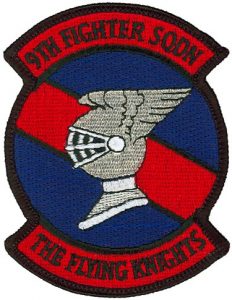 The Flying Knights were one of two US Air Force squadrons to fly the F-117 including the 8th Fighter Squadron, both assigned to the 49th Fighter Wing at Holloman AFB, New Mexico. Initially a training squadron, the Flying Knights took on numerous F-117As and entered combat for the first time in the gulf in Operation Desert Fox. In early 1999 the 9th deployed to Germany as the 9th Expeditionary Fight Squadron and flew more than 400 sorties in support of Operation Allied Force. It was during this deployment the only F-117A combat loss occurred when on March 27th, 1999, a Yugoslavian SAM struck Vega-31. The pilot safely ejected and was recovered by CSAR teams 8 hours later.
History & Heritage Race Series
The History & Heritage Race Series is a virtual series with the option to participate in the marathon, half marathon, 10K, or 5K. The F-117 Nighthawk is the third aircraft to be featured in this series with three more aircraft to be revealed later this year. Learn more & register here.
---
Related Pages:
History & Heritage Race Series
Air Force Marathon Featured Aircraft
News & Announcements