Page - MAJCOM Challenge
Each year the Air Force Marathon hosts the MAJCOM Challenge where 10-person teams are selected to represent their respective MAJCOMs and compete against one another. Each team is made up of 3 males and 1 female competing in the marathon and 4 males and 2 females competing in the half marathon.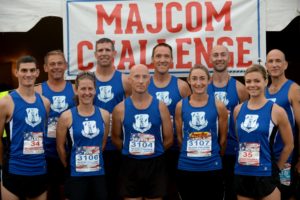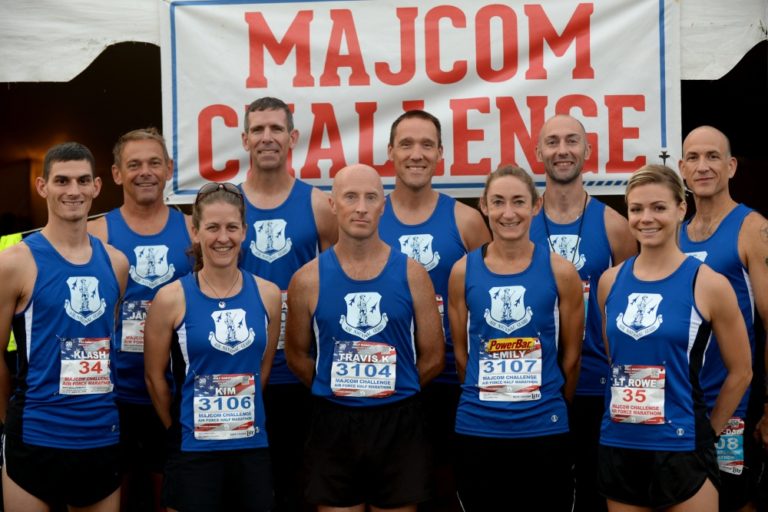 The following MAJCOMs are funded; ACC, AETC, AFDW, AFGSC, AFMC, AFRC, AFSOC, AFSPC, AMC, USAFE, and PACAF. Individuals selected to represent their MAJCOM may attend in a permissive TDY status as authorized by AFI 36-3003, Military Leave Program. Each team member will receive uniforms and portions of travel, registration, and lodging reimbursed.
How do I register for the MAJCOM Challenge?
Registration runs from February 1st, 2020 – June 3rd, 2020.  No late applications will be accepted. All applications must be completed and submitted through APPTRAC.
To fill out and submit your application through APPTRAC, click here.
For instructions on how to create an APPTRAC account and complete your application, click here and view the file named 'APPTRAC DCS Training Slides V3' under the 'What's New' section of the page.
When will I know if I am selected?
If you are selected to be a member of your MAJCOM team, you will be notified in June.