Page - The Air & Space Challenge (Formerly MAJCOM Challenge)
The 2022 application window is now closed.
---
Each year, the Air Force Marathon hosts the Air & Space Challenge (formerly known as the MAJCOM Challenge) where 10-person teams are selected to represent their respective MAJCOMs and compete against one another. Each team is made up of 3 males and 1 female competing in the marathon and 4 males and 2 females competing in the half marathon.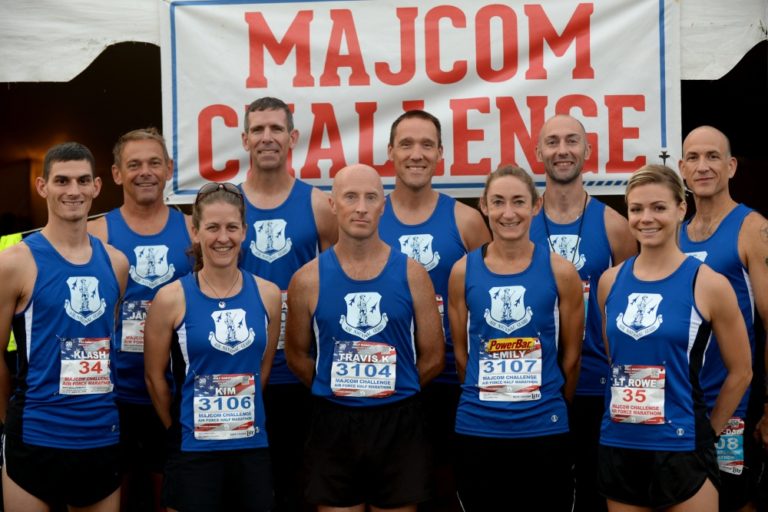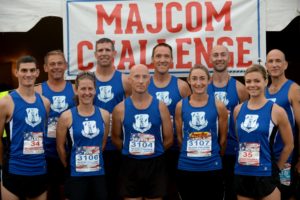 The following MAJCOMs are funded: ACC, AETC, AFDW, AFGSC, AFMC, AFRC, AFSOC, AMC, USAFE, PACAF and Space Force. Individuals selected to represent their MAJCOM may attend in a permissive TDY status as authorized by AFI 36-3003, Military Leave Program. Each team member will receive uniforms and portions of travel, registration, and lodging reimbursed through services.
How do I register for the Air & Space Challenge?
Registration is now open for the Air & Space Challenge of the Air Force Marathon scheduled for Saturday, September 17th, 2022!
Sign up via My Air Force Life here or complete and follow the instructions on the application here.
The application deadline to apply for the Air & Space Challenge has now been extended to May 13, 2022.
If you have any questions about the application process, please email usaf.marathon@us.af.mil.