Page - The Air & Space Challenge (Formerly MAJCOM Challenge)
Congratulations to our 2022 winner – Air National Guard!
---
Each year, the Air Force Marathon hosts the Air & Space Challenge (formerly known as the MAJCOM Challenge) where 10-person teams are selected to represent their respective MAJCOMs and compete against one another. Each team is made up of 3 males and 1 female competing in the marathon and 4 males and 2 females competing in the half marathon.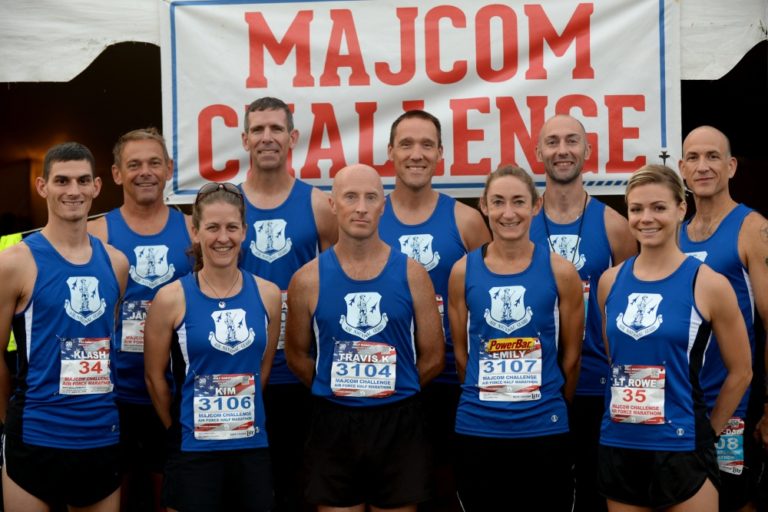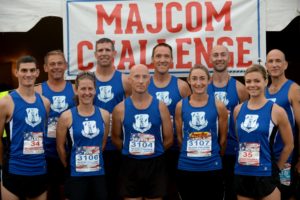 The following MAJCOMs are funded: ACC, AETC, AFDW, AFGSC, AFMC, AFRC, AFSOC, AMC, USAFE, PACAF and Space Force. Individuals selected to represent their MAJCOM may attend in a permissive TDY status as authorized by AFI 36-3003, Military Leave Program. Each team member will receive uniforms and portions of travel, registration, and lodging reimbursed through services.
How do I register for the Air & Space Challenge?
Registration will open at a later date for the Air & Space Challenge of the Air Force Marathon scheduled for Saturday, September 16th, 2023.
Application details TBD.
The application deadline to apply for the 2023 Air & Space Challenge is TBD.
If you have any questions about the application process, please email usaf.marathon@us.af.mil.