Page - Virtual Expo
Virtual Health & Fitness Expo Details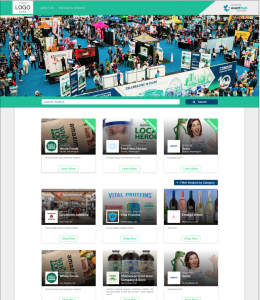 The Air Force Marathon Virtual Health & Fitness Expo will allow you to shop your favorite expo booths, support local companies, and learn about new products and developments in health, fitness, and nutrition. You will be able to search for a specific company or browse the virtual expo booths to see what each vendor has to offer. Vendors may be conducting live streams, allowing you to interact on a real-time basis.
The virtual expo will be available online September 1st-30th and is free & open to the public.
2020 Vendors
Addaday, LLC/Amazing Solutions, Inc.
Advanced Running Project
Bondi Band
Flags of Valor
Get Healthy with Z
Lasik Plus
Runners Plus
That Others May Live Foundation (Charity Partner)
Turtle Gloves
Whole Body Fitness
& More!
---
Related Pages: