Blogs
Change is a natural part of life, whether we like it or not. At times, change is hard to accept. Other moments, change can be the most exciting opportunity lying in front of us. Over the year 2018, the Air Force Marathon experienced many internal changes. We welcomed a new director, Brandon Hough. Our Sponsorship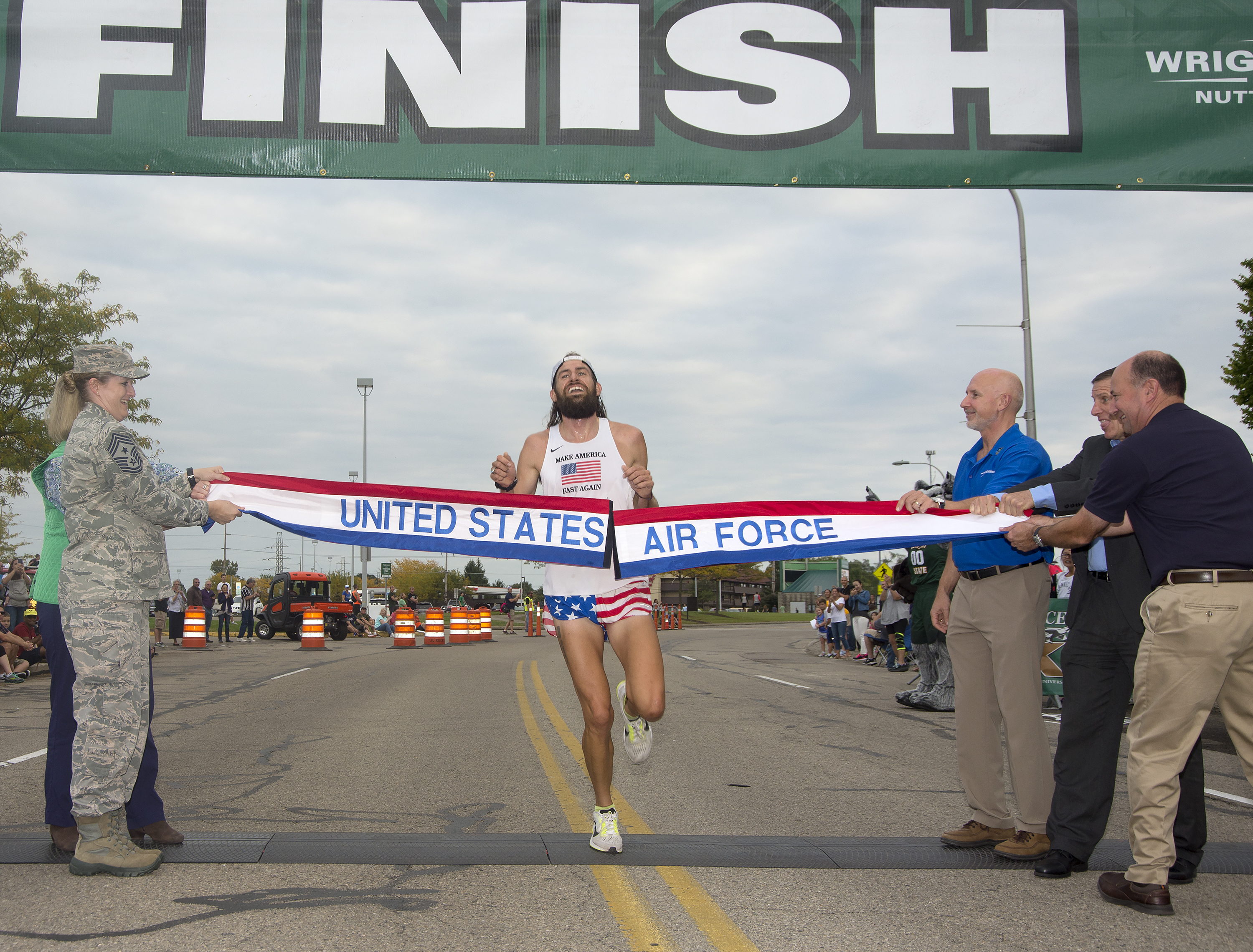 Friends of the Air Force Marathon, "If you want to win something, run 100 meters. If you want to experience something, run a marathon." – Emil Zatopek, 1952 Olympic 5K, 10K, and Marathon Gold Medalist While Mr. Zatopek was alluding to the experience he had running a marathon, his achievements across multiple distances suggest having
Have you heard of the Run-Walk-Run program? If not, you're missing (47:49) is the founder of the Run-Walk-Run method, and he will be our featured guest speaker at the 2018 Air Force Marathon Sports and Fitness Expo. Jeff once wrote for Runner's World magazine and he also has over 30  published books. He is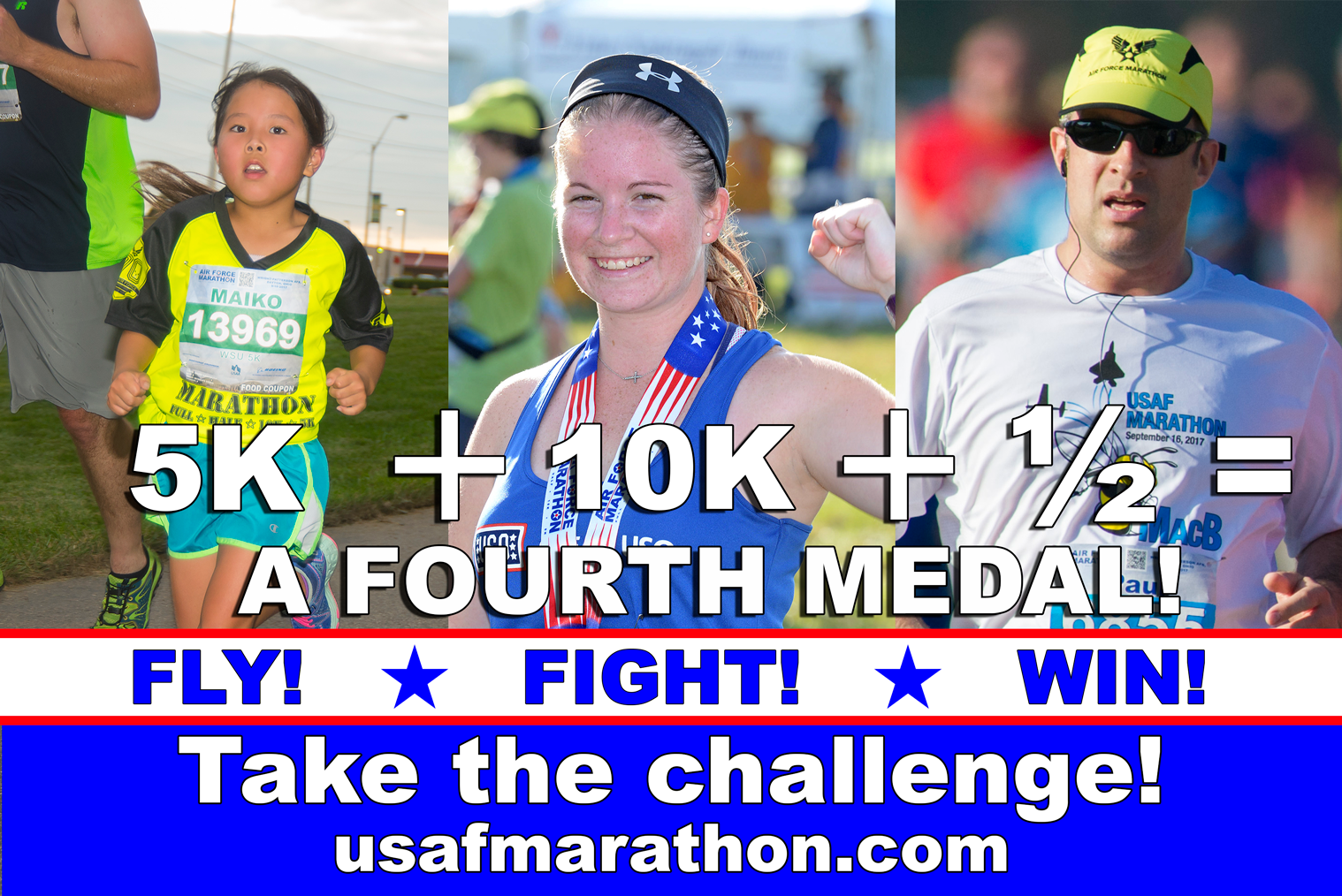 This year the Air Force Marathon is extremely excited to introduce the inaugural Fly-Fight-Win Challenge! For a few years now, participants have been asking for an event along these lines, so we have listened and are happy to share the details of how it works! What is it? Fly-Fight-Win is the new Air Force Marathon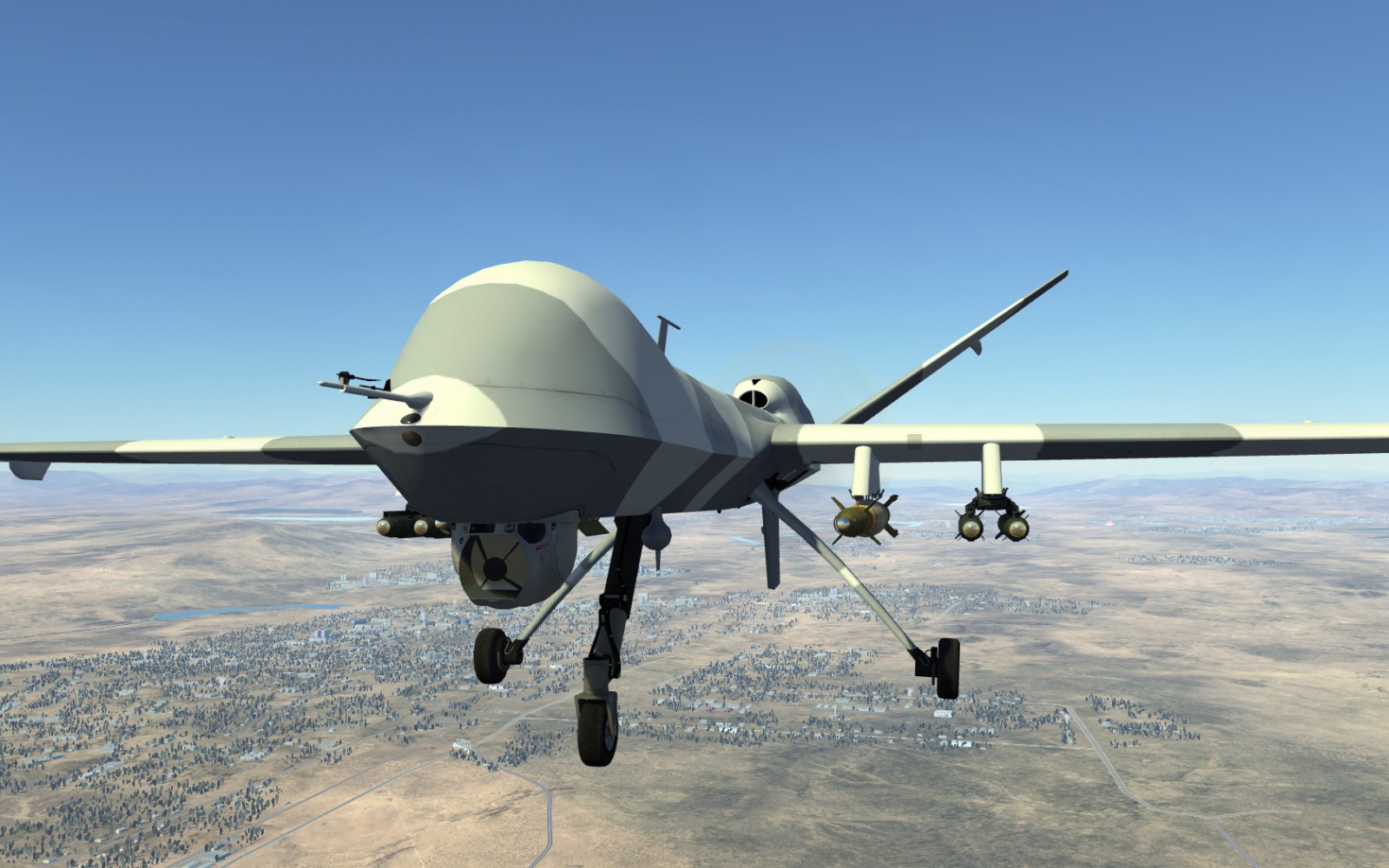 What is an Air Force without its planes?  Not much really.  The Air Force takes pride in putting the most modern and capable aircraft in the skies to protect the American people and complete missions all across the globe from humanitarian relief operations to precision strikes.  Every year the Air Force marathon selects an aircraft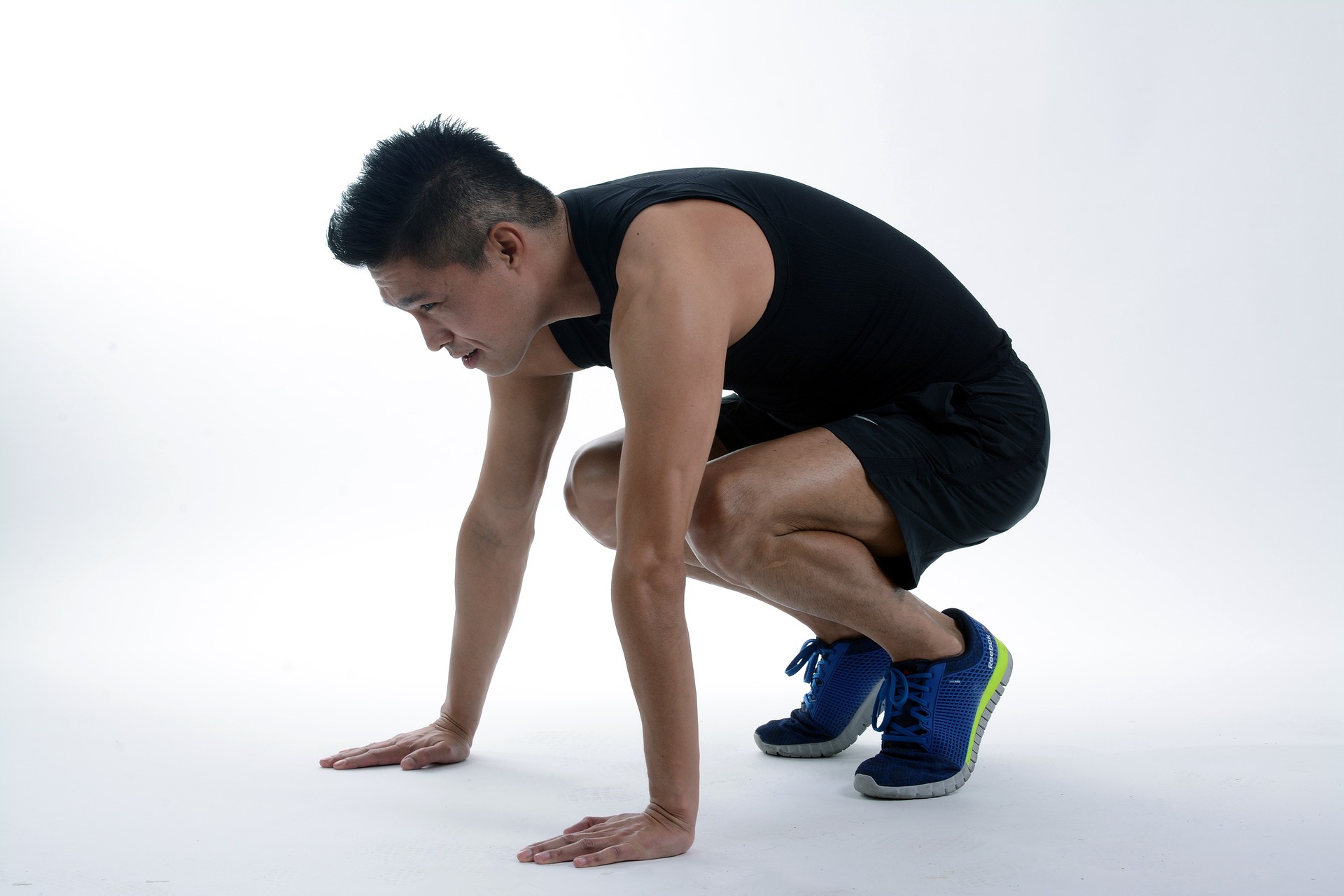 HIIT. It's a word many runners have come to learn, incorporating it into the training plan. One either loves these HIIT workouts or hates them. Or, perhaps hates doing them but loves the results of them. Wherever you stand on this particular workout, here are a few things to know about it. What is a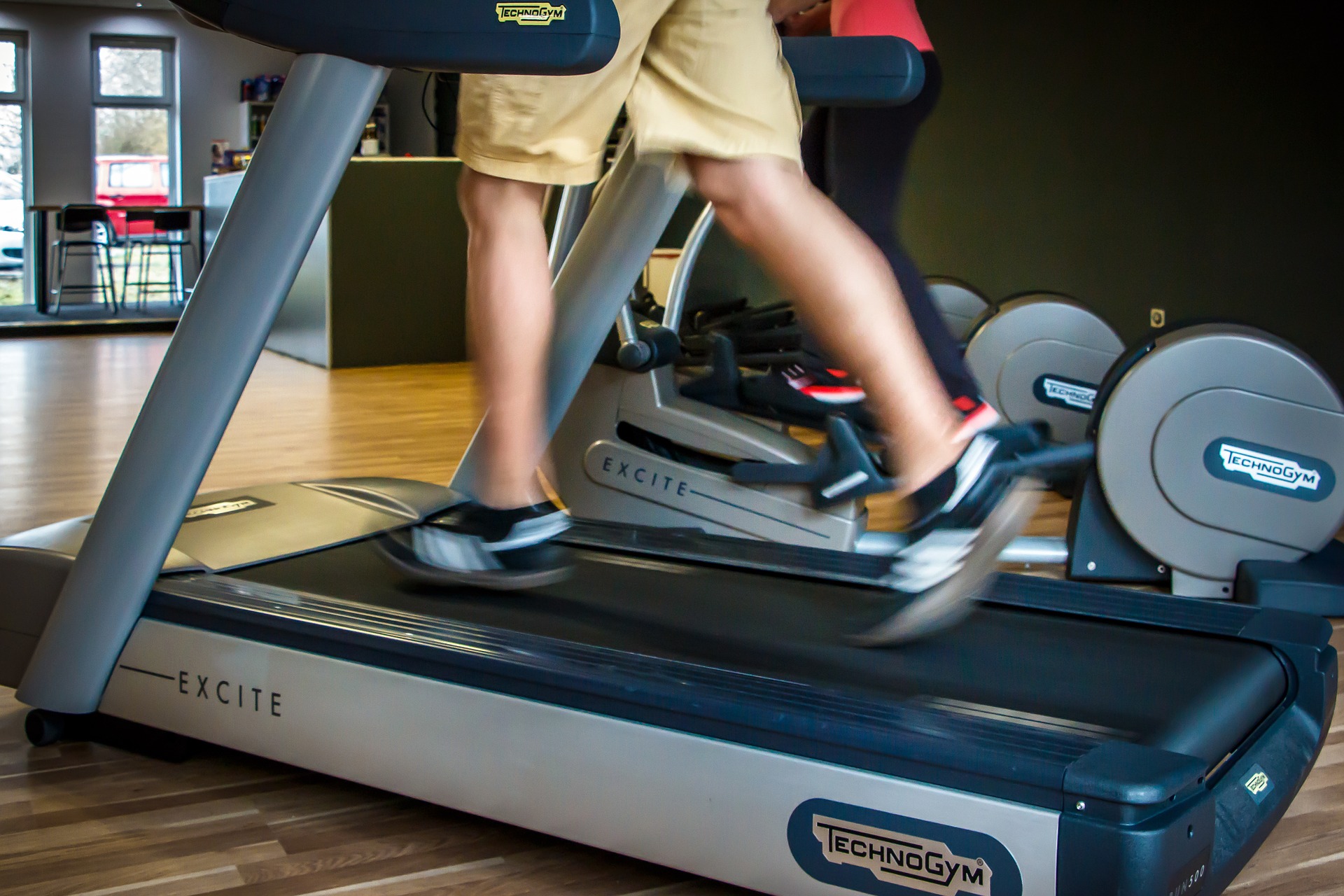 Happy New Year! 2018 has come upon us with a bang of cold weather and winter at its finest (or maybe at its worst… depending on how you look at it!) We have begun with sub-zero temperatures, and even our fair weathered southern states have been seeing less than normal January weather. So, what does
Can you believe that the end of the year is nearly here? It seems as though just yesterday we were ringing in 2017. Time really flies, especially as you tick away the days with your training runs. So, as you approach the year 2018 and begin to decide which races you want to run and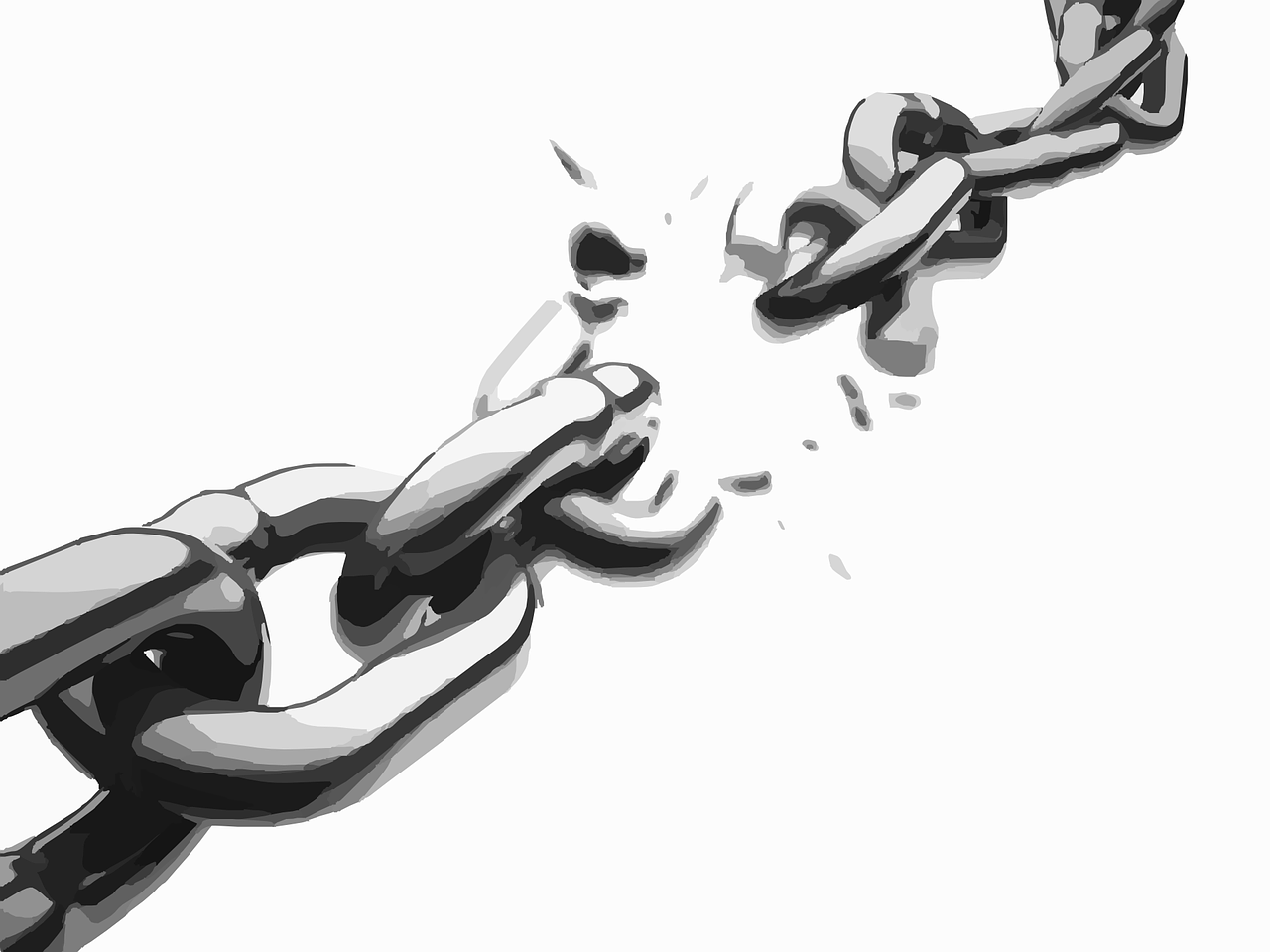 There is a proverb that says "A chain is only as strong as its weakest link." While that proverb is proven to be quite true both literally and figuratively, we'd like to expand upon that and say that your body is only as strong as its weakest area. We have talked about strength training before,
To all our runners who came out and participated in the 2017 event, thank you for making it our best one yet! Yes, we do say that every year. And every year, we wonder how it can be better than the previous year, but it seems to unfold itself in that manner. And 2017 was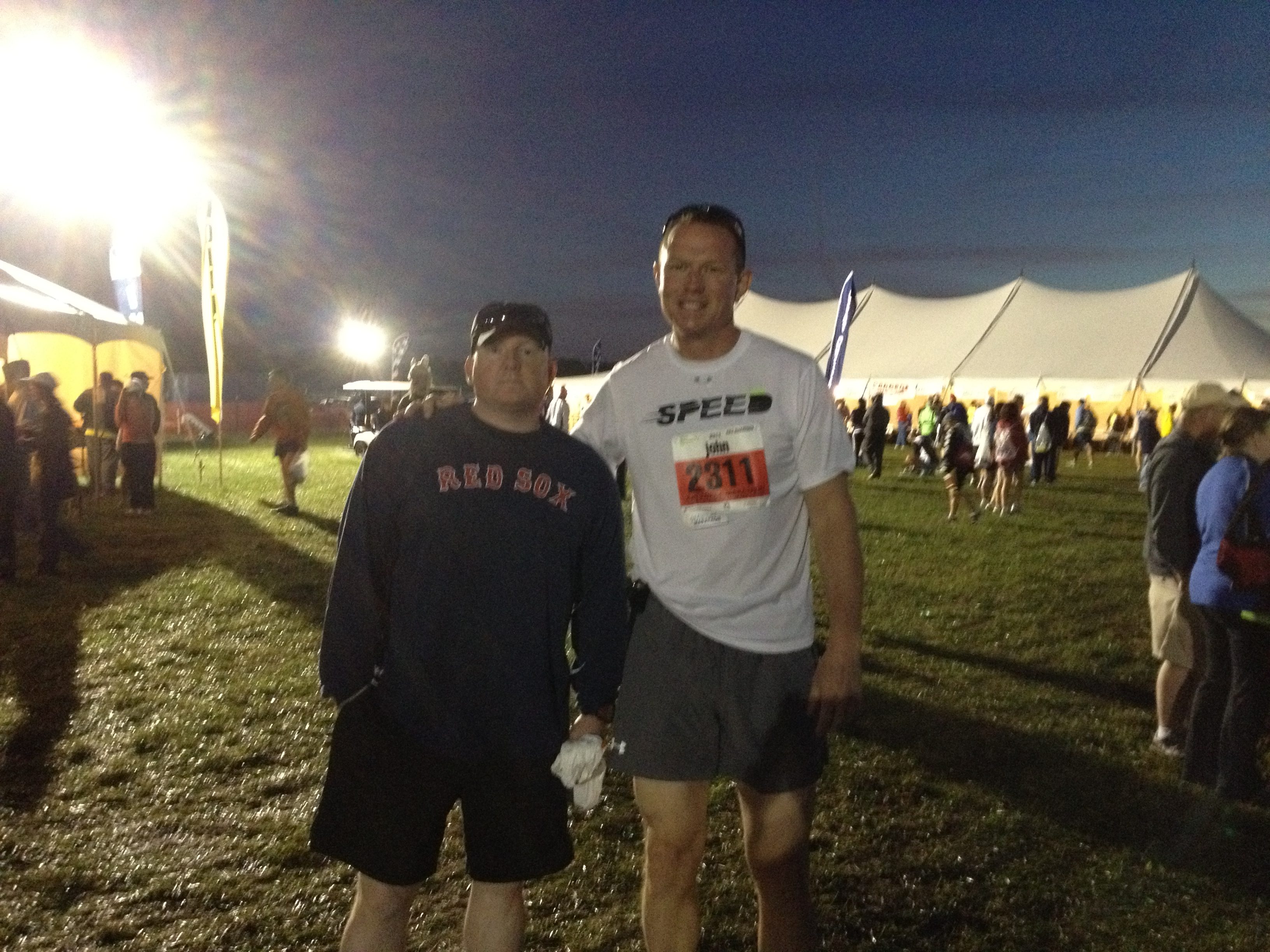 Our guest blogger this week is Dr. John Kennedy who recounts his 20-year history with the Air Force Marathon. In 1997 I was an OB/GYN resident at Wright-Patterson Air Force Base. As a medical resident I was under a lot of stress and I needed something to help me relieve that stress and so I

A few weeks ago, we talked about the proper ways to hydrate going into the summer months. Well, now we are in the full onset of summer, so it only seems appropriate to address the ideas of how to beat the heat now that we are in the midst of it! We are just around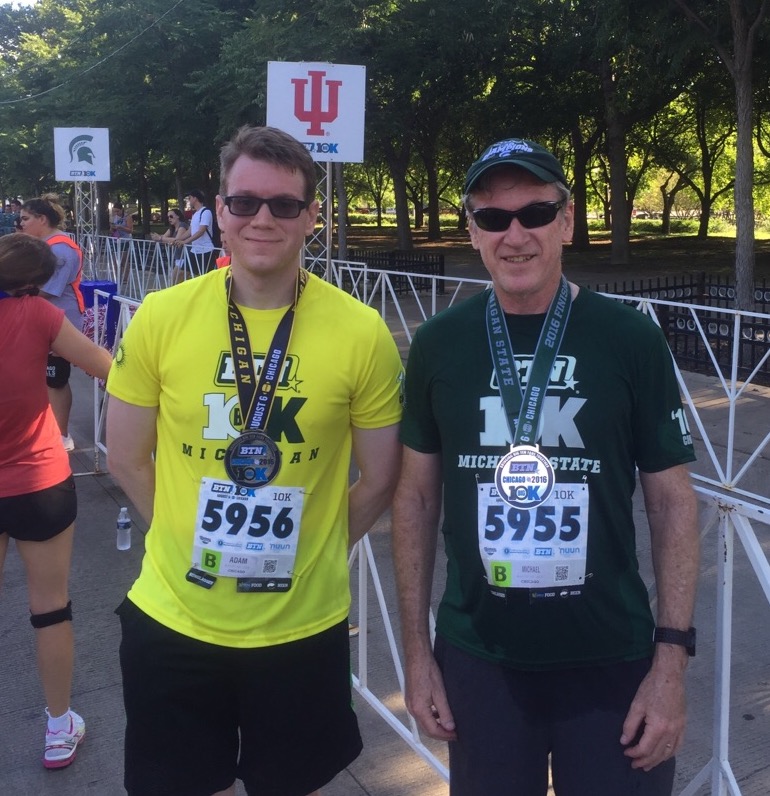 A VOLUNTEER AT THE 1ST AIR FORCE MARATHON RETURNS 20 YEARS LATER TO RUN HIS VERY FIRST MARATHON Our guest blogger this week is retired Air Force Lieutenant Colonel Michael Heberling Twenty years ago on September 20, 1997, I was a volunteer at the very first Air Force Marathon. I was not much of a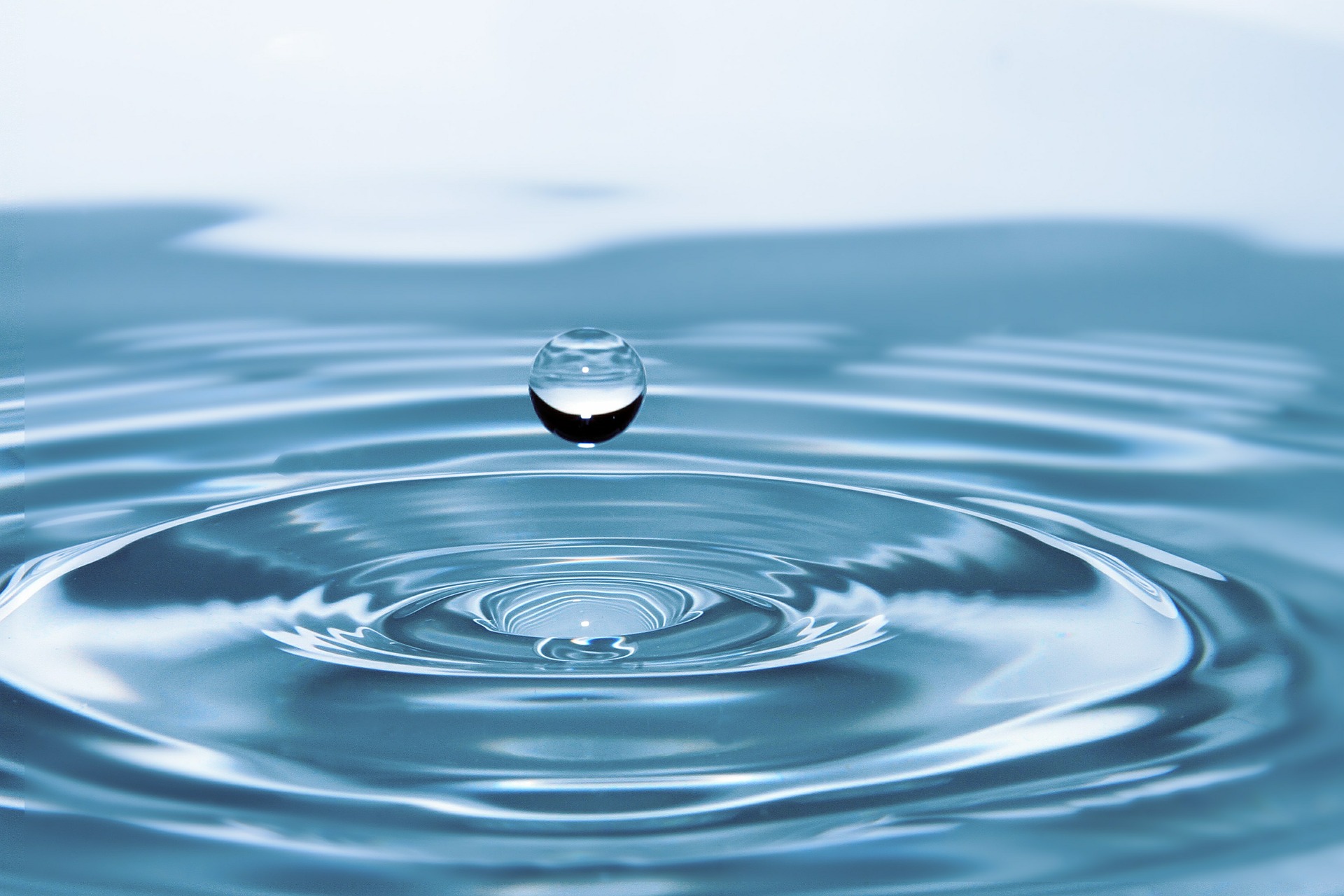 Seeing as how we are approaching summer now, we want to address the idea of hydration. Knowing the facts about it can make a big difference and help you to prepare. Whether you are logging 3 miles or 30, being properly hydrated is important. The running retail world has made carry-along hydration much easier than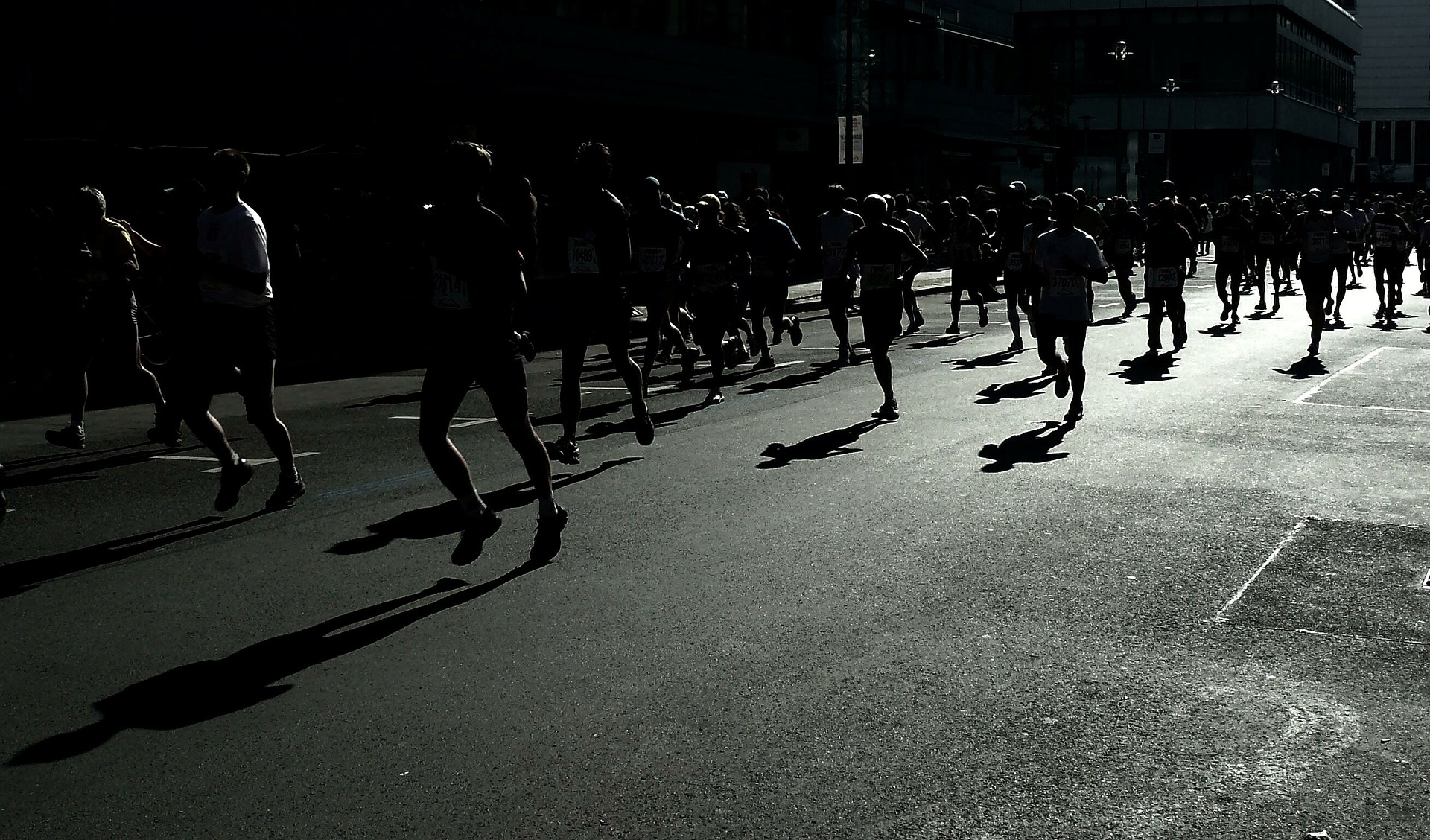 How to Stay Visible When Running Near Traffic When you are running, you need to make sure you are visible when you are running in and around traffic. Runners and pedestrians are often victims of motor vehicle accidents because they aren't noticed by those driving. When you work on making yourself more visible, you are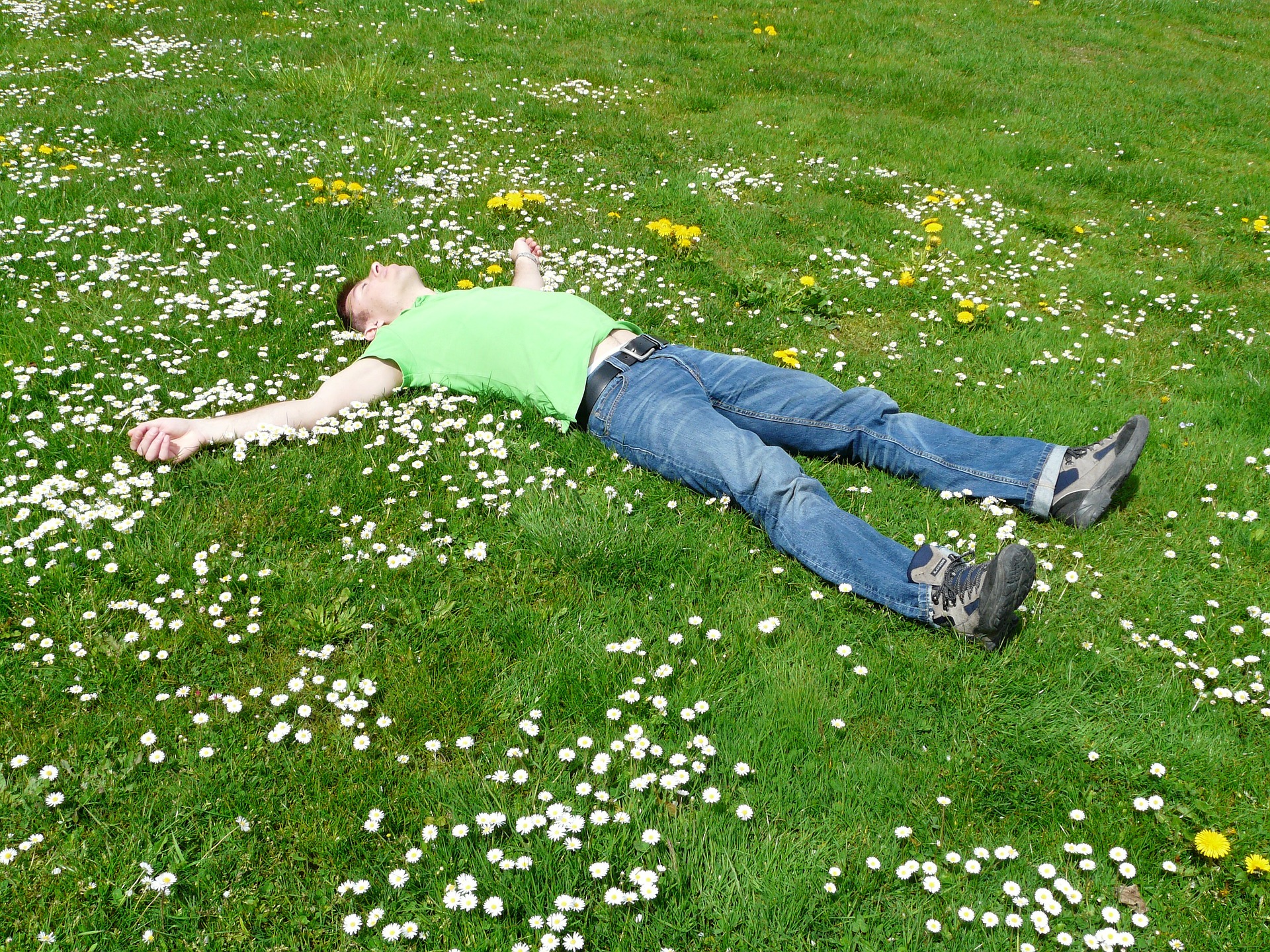 Rest. That is  word which we runners do not always do well. First of all, we live in a world that is fast paced on the go with meetings, jobs, events, races, family, and life. None of those are bad things by any means. But when it comes to our workouts, we have to learn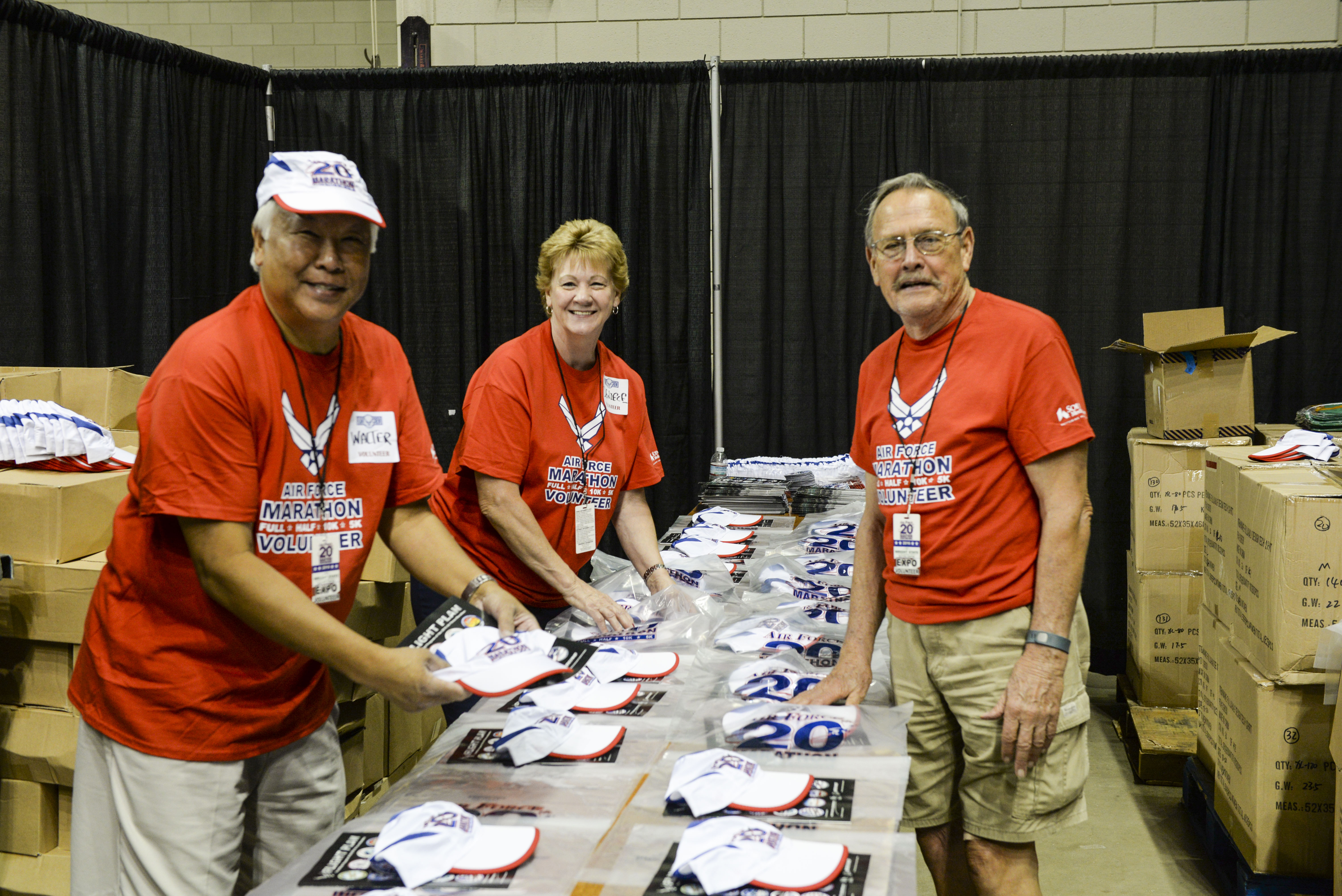 Volunteer Appreciation It is National Volunteer Week, and we can never praise our volunteers enough. We have over 2,400 volunteers that come out and help with our event and make it possible for the event to be as smooth as it is. They don't get paid and they are not thanked enough, but we are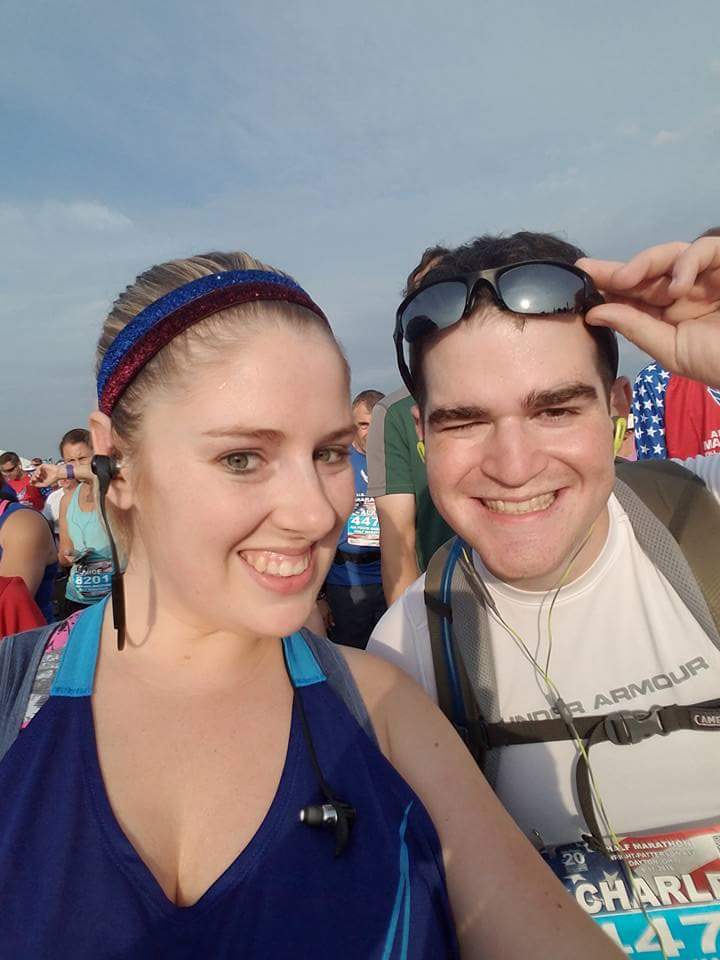 Today's story comes from runner Bethany Hart. In the summer of 2015 I had run several 5Ks and my running season was really ramping up. I still had 2 other races I was scheduled to attend and I had just run my best 5K time since I started running a year ago. I was training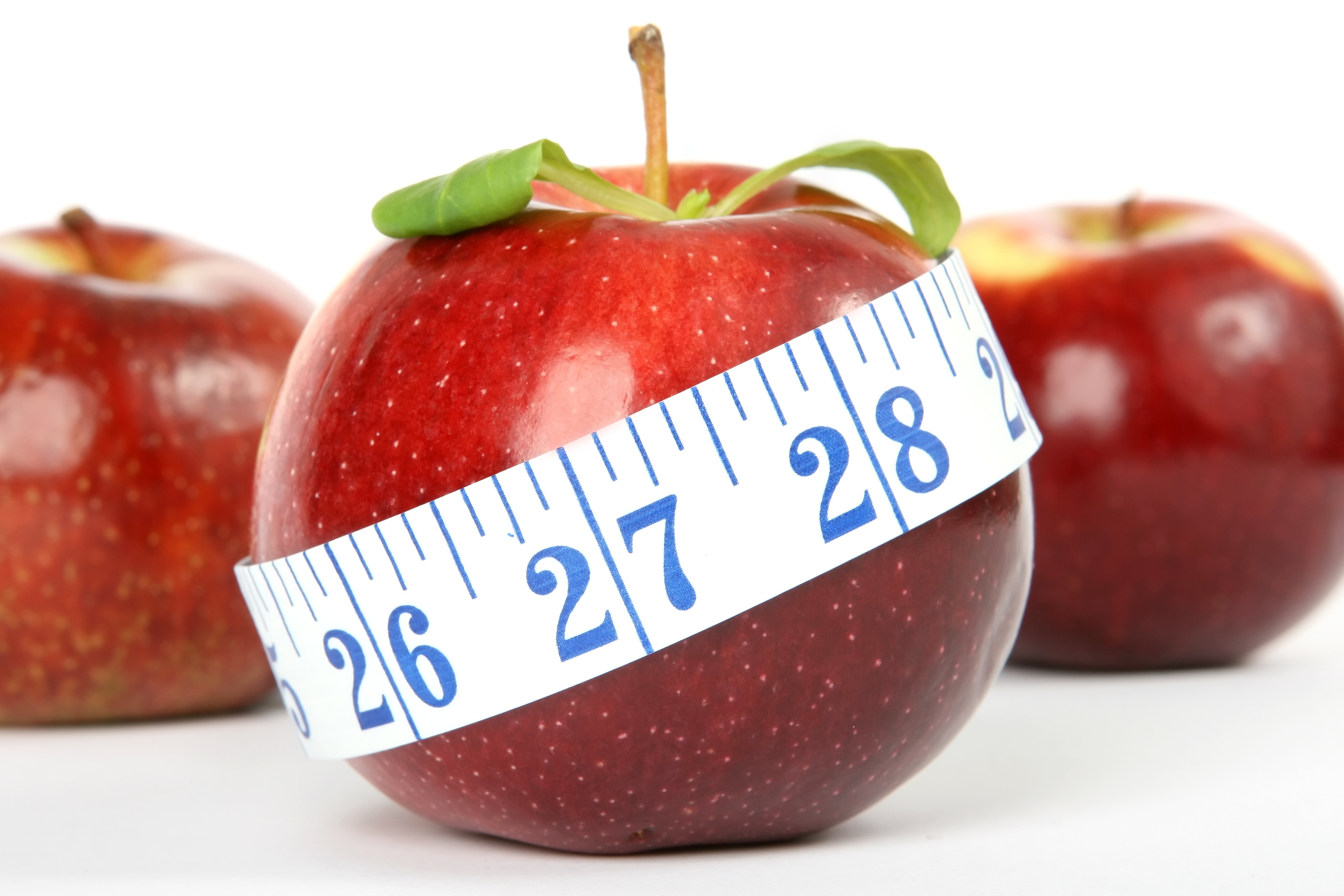 When it comes to training for a race, whether it is a 5K or a full marathon, does nutrition really matter? The answer is YES! Nutrition plays a very large role in your training plan. Many athletes function under the myth that because they are burning extra calories while training, then they can consume whatever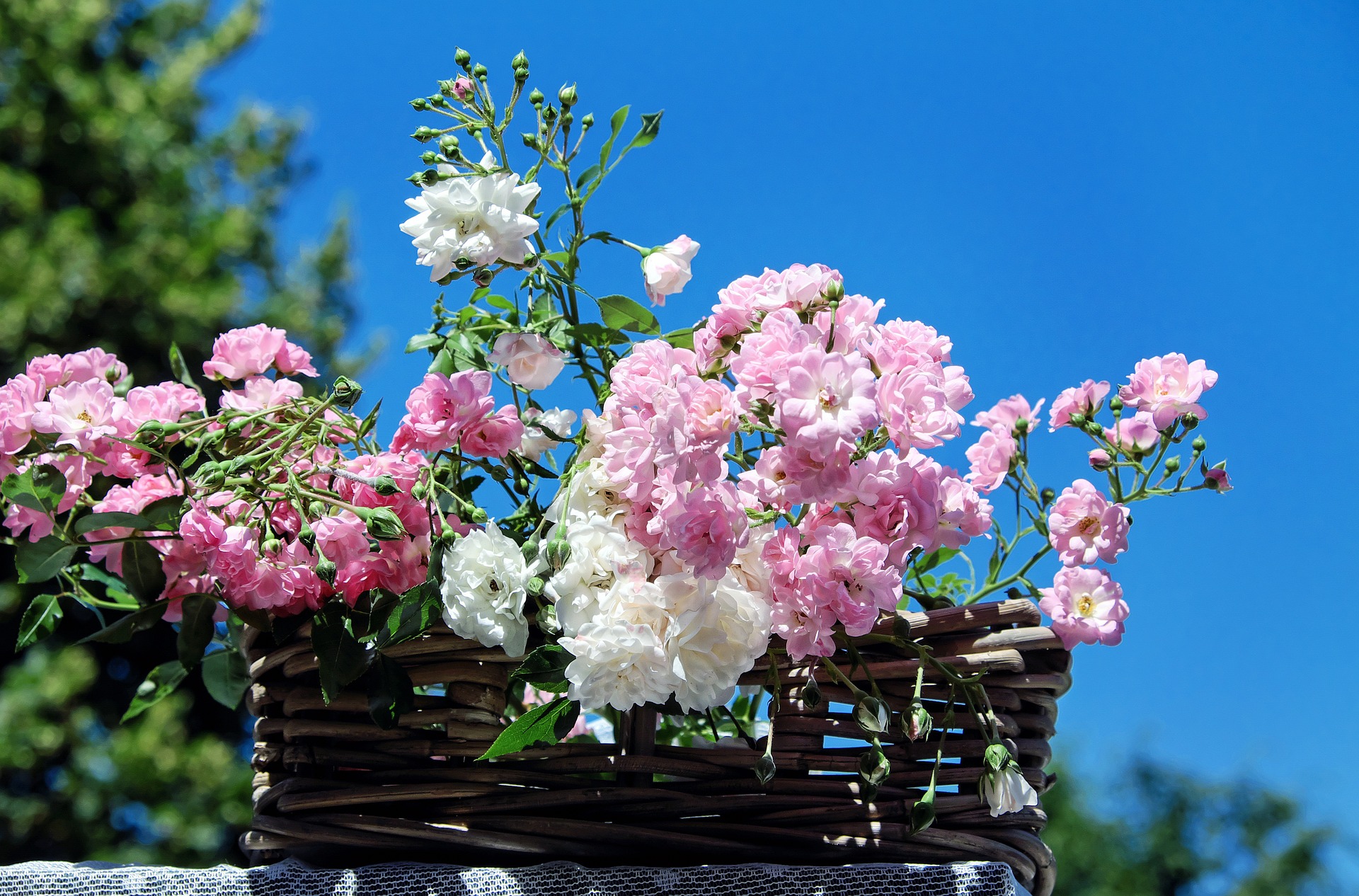 The saying goes "stop and smell the roses." In other words, slow down a little and enjoy life and the moments around you. As runners, we can sometimes get so focused on our goals or our races or the times we want to achieve or even if our body is losing weight and making progress.
This week's post comes from Dr. Mark Cucuzzella who will be in the Dayton area next week for a series of running clinics.  Find more information here.  The original post from the Natural Running Center is here. Burn Fat for Health and Performance: Becoming A "Better Butter Burner" Fitness expert Covert Bailey in the 1970's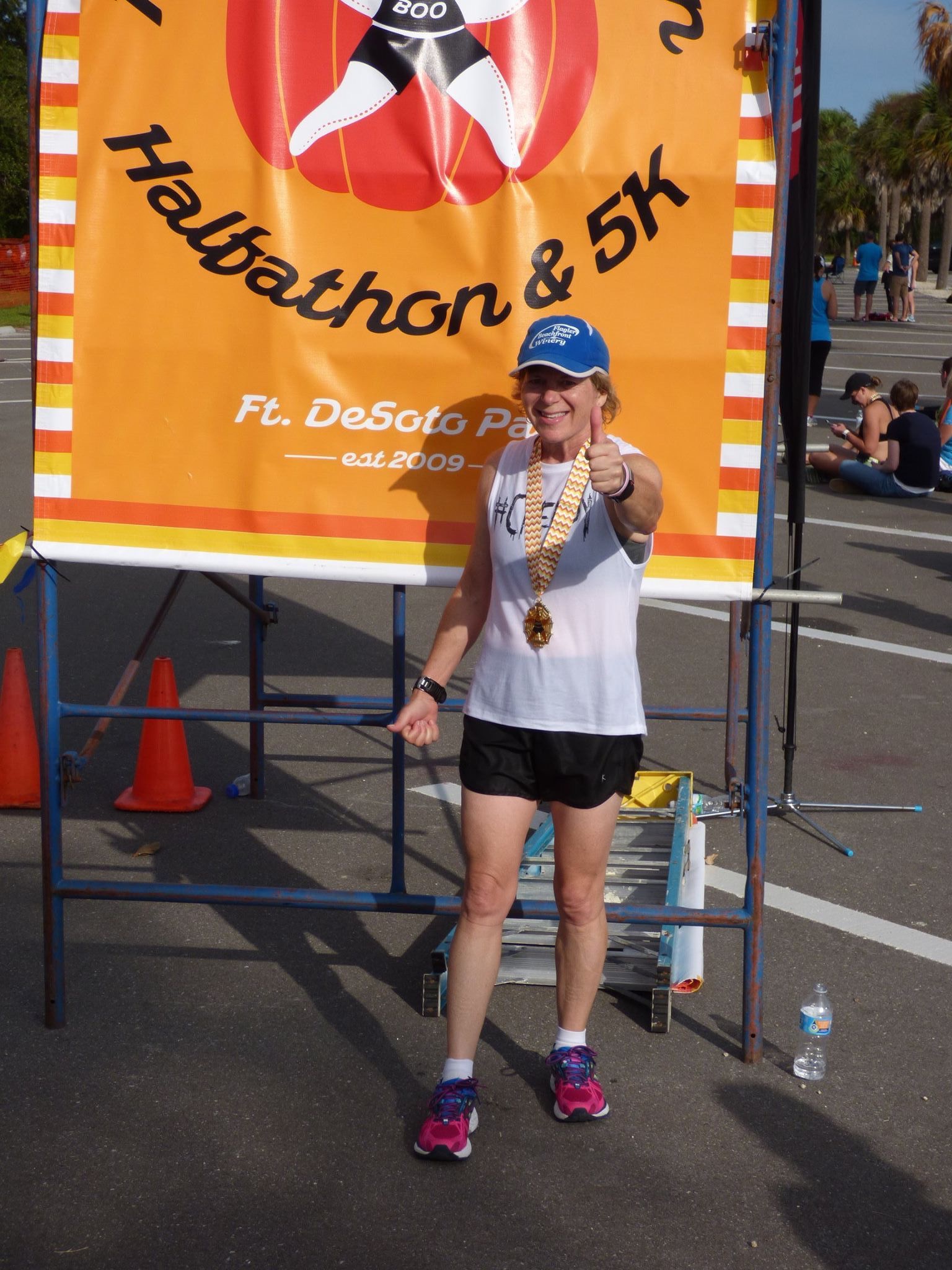 Today we bring you the story of Tracey Judd, and her journey into running and the Air Force Marathon. My family moved to Dayton in 1968 after my dad, William H. "Bill" Judd, received a transfer to Wright-Patterson from Hughes Aircraft Company. He would be a civilian electronic engineer for the U.S. Air Force, with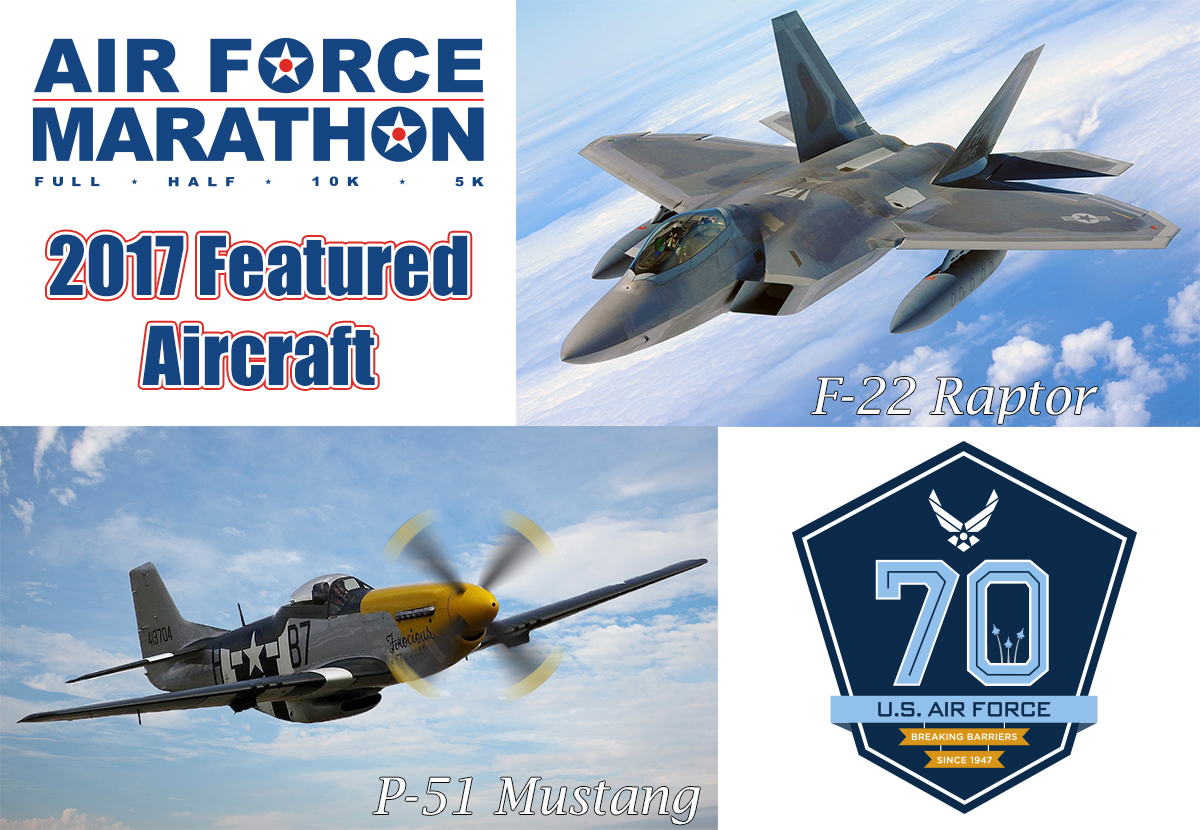 A popular question almost immediately following the Air Force Marathon is "What is the featured aircraft for next year?"  Many of our runners are either active duty Air Force, veterans or just aircraft aficionados and everyone has an opinion on what it should be.  Of course the featured aircraft is important because it ends up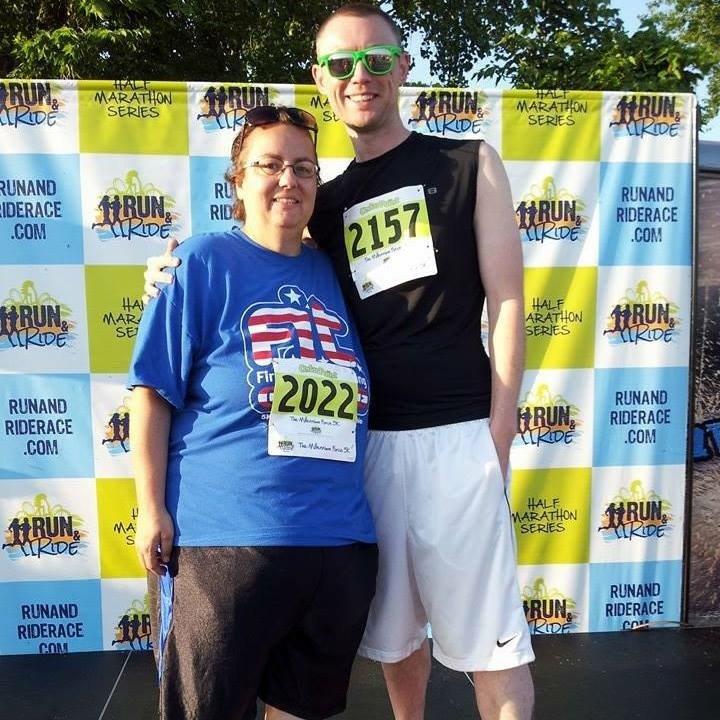 Today's blog is from a guest writer, Trina Crosland, who shares her story and journey with us. We all have stories. Overcoming adversity or challenges and/or people who changed your life.  In 2012, I met a guy one day at a blood drive. I spoke with him throughout the process, and we parted ways not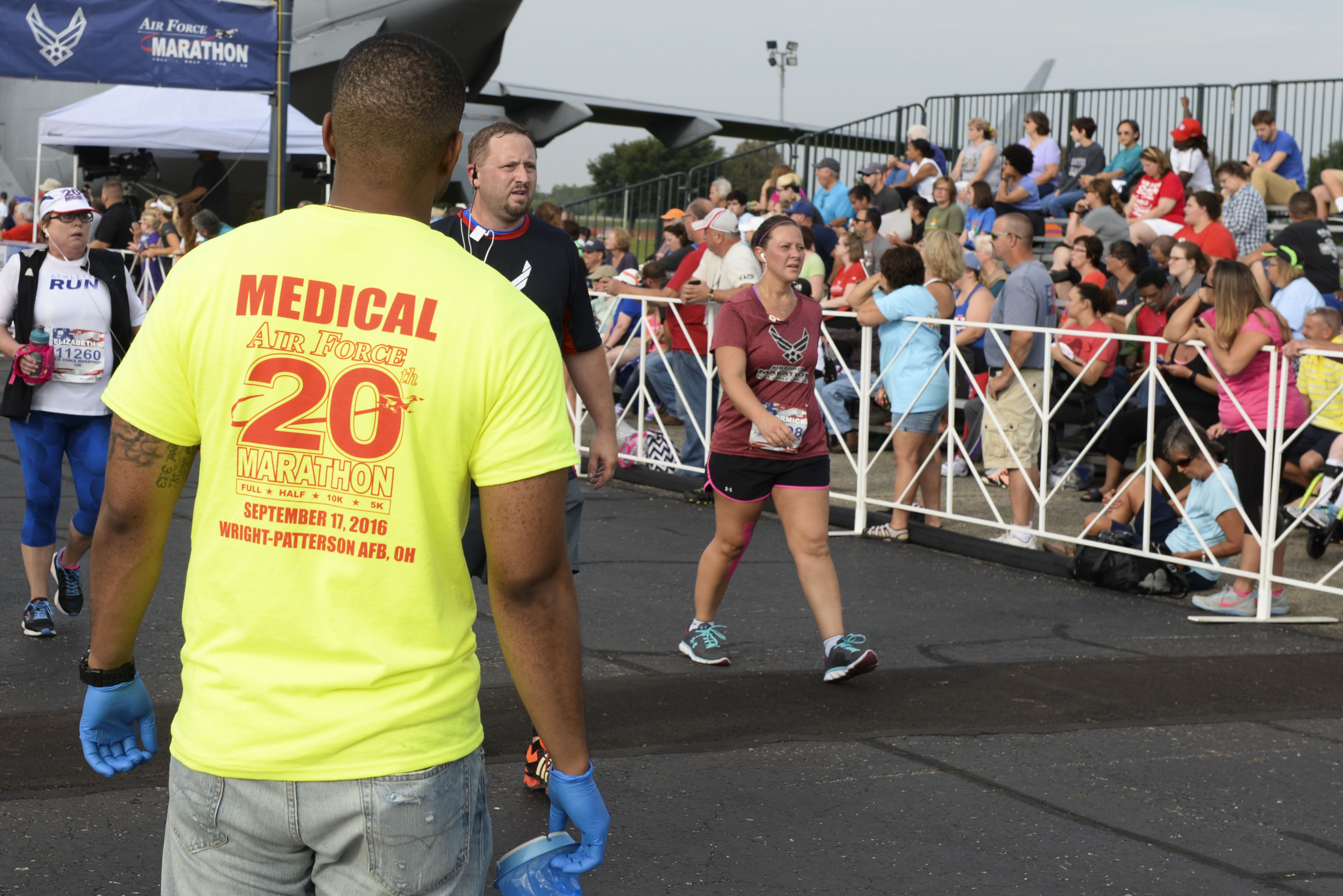 It's likely that every word a runner dreads hearing is "injury." No one likes to think about it and certainly no one wants to experience it. However, even the healthiest of runners can experience an injury at one time or another. The truth is, the muscles get pretty beat up when pounding the pavement. Injury
This week we open our space to a guest blogger, one of our runners, Sarah Jo Wright I was never athletic growing up.  As opposed to the rest of my family who were very athletic, I was awkward and clumsy, never good at anything related to sports.  So, as a sort of anti-rebellion, I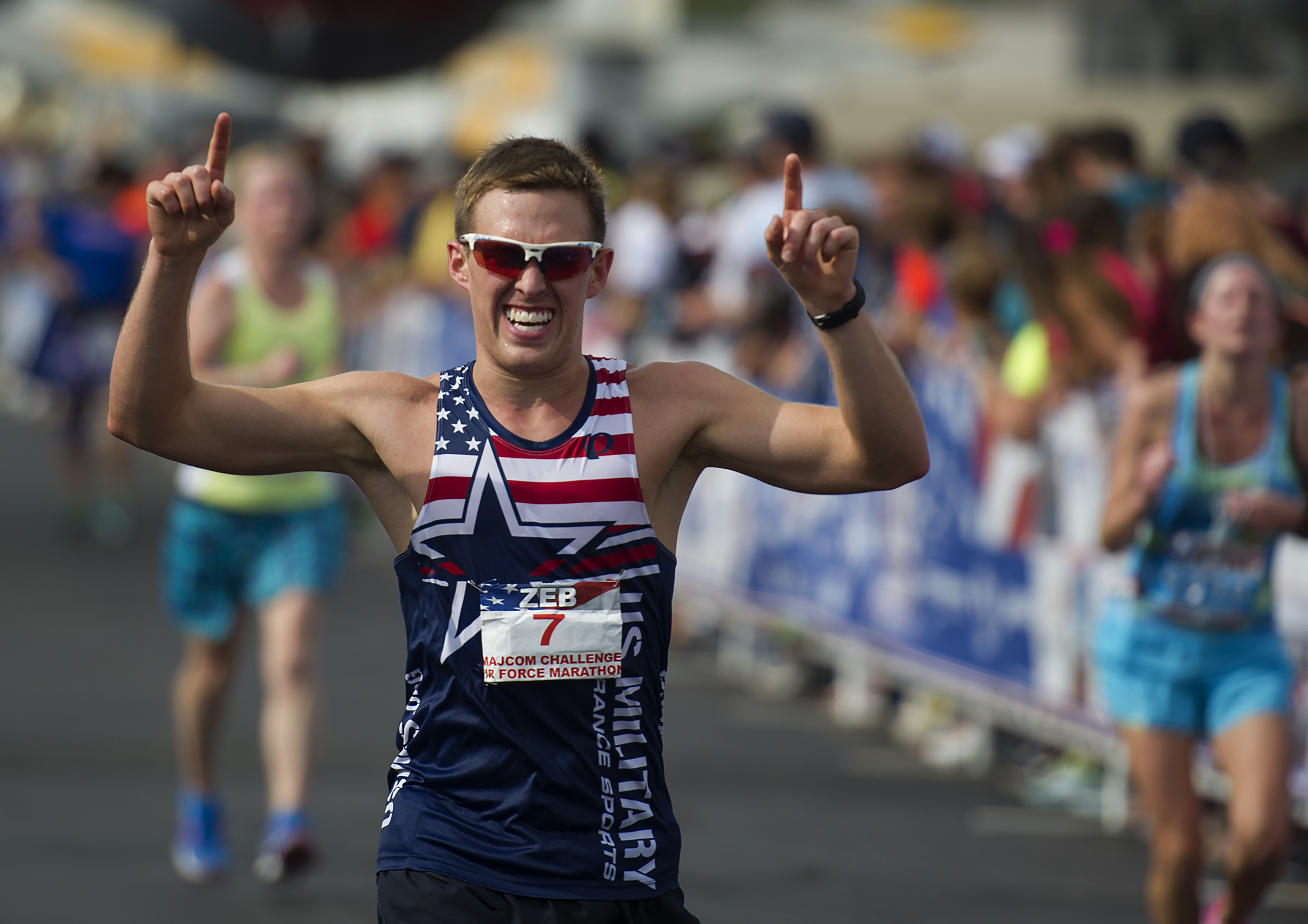 All runners have a PR (personal record) one way or another. Whether it's a 5K, 10K, Half Marathon or Full Marathon, at some point, each individual will experience a best time. The feeling that comes from that is likely one never forgotten. Reaching a PR brings on a "Runner's High" and carries over for a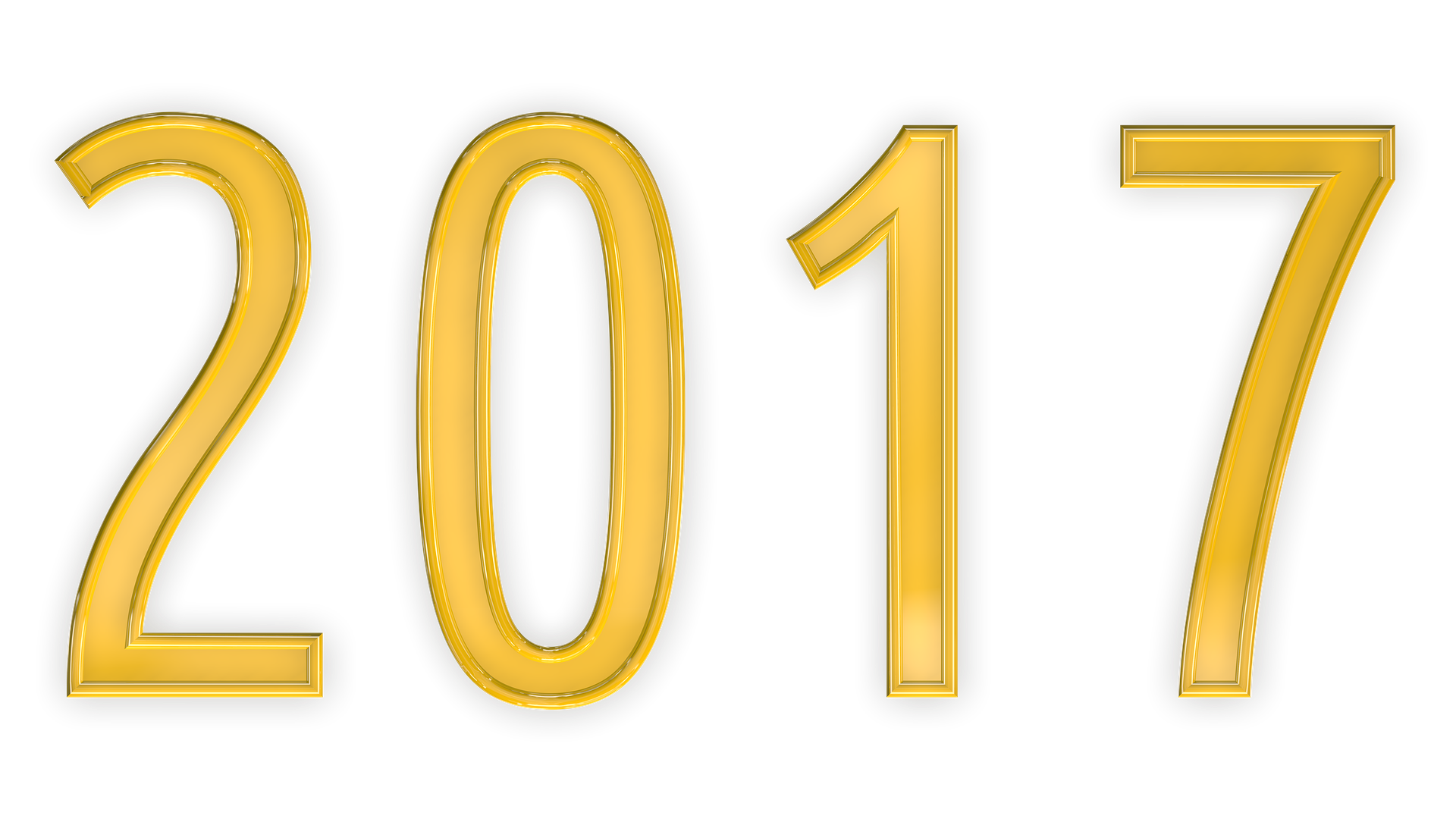 Many people take time during this season to set New Year's resolutions. Others verbalize that they are making life goals. Regardless of how you may look at a future desire, how do you stick to it? A year is a long time to work towards a new vision of what you want. We know it
As the year is wrapping up, we are most grateful for your participation in and reaction to our 20th anniversary race.  But as 2016 wraps up, we also are looking forward to the 21st Air Force Marathon, September 16, 2017! We may have just held our 20th anniversary, but 2017 brings the 70th anniversary of your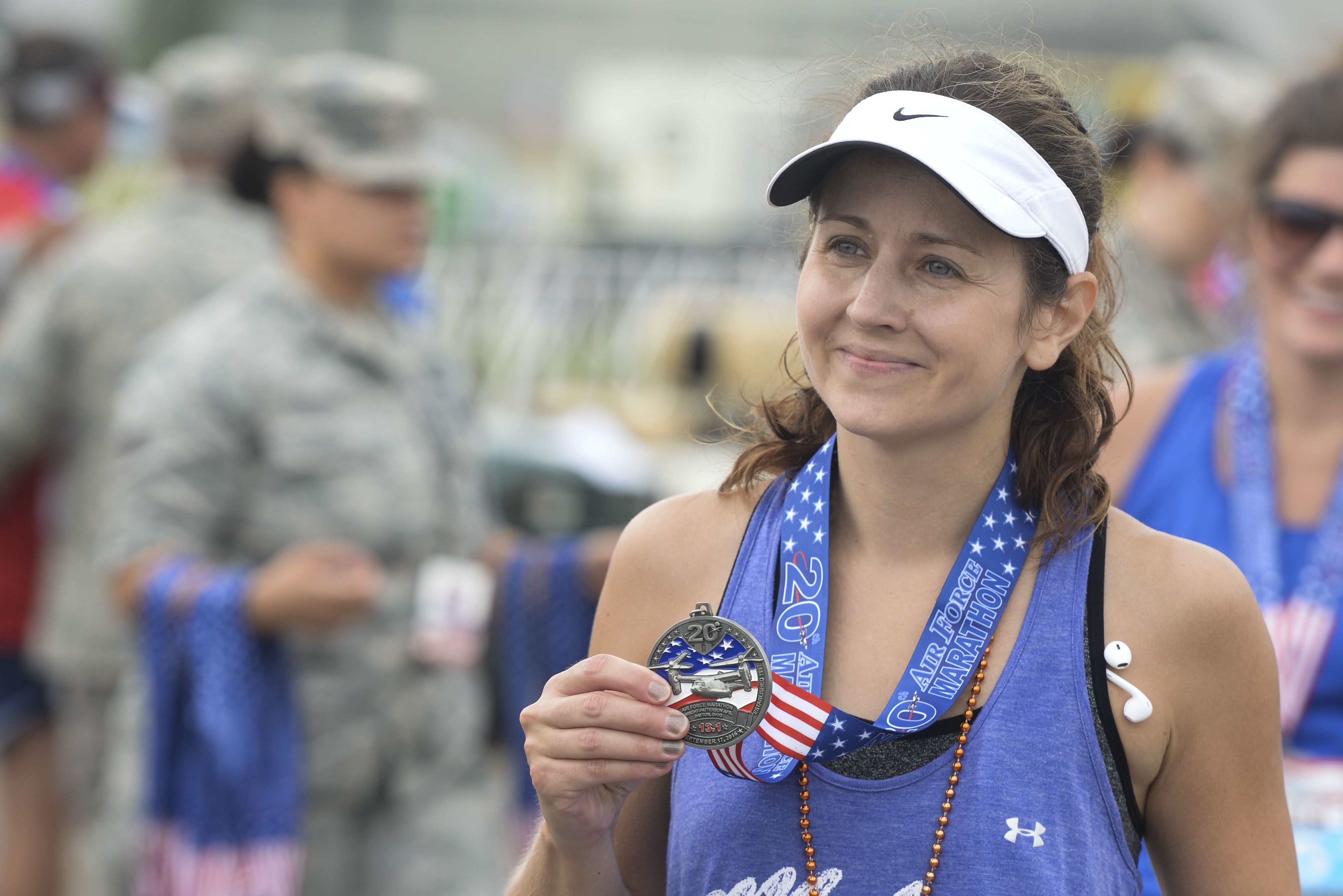 Merry Christmas and Happy Holidays to all!  We thought we'd share some photos from this year's race and of the Air Force Marathon Staff. Thanks to all for a great 2016!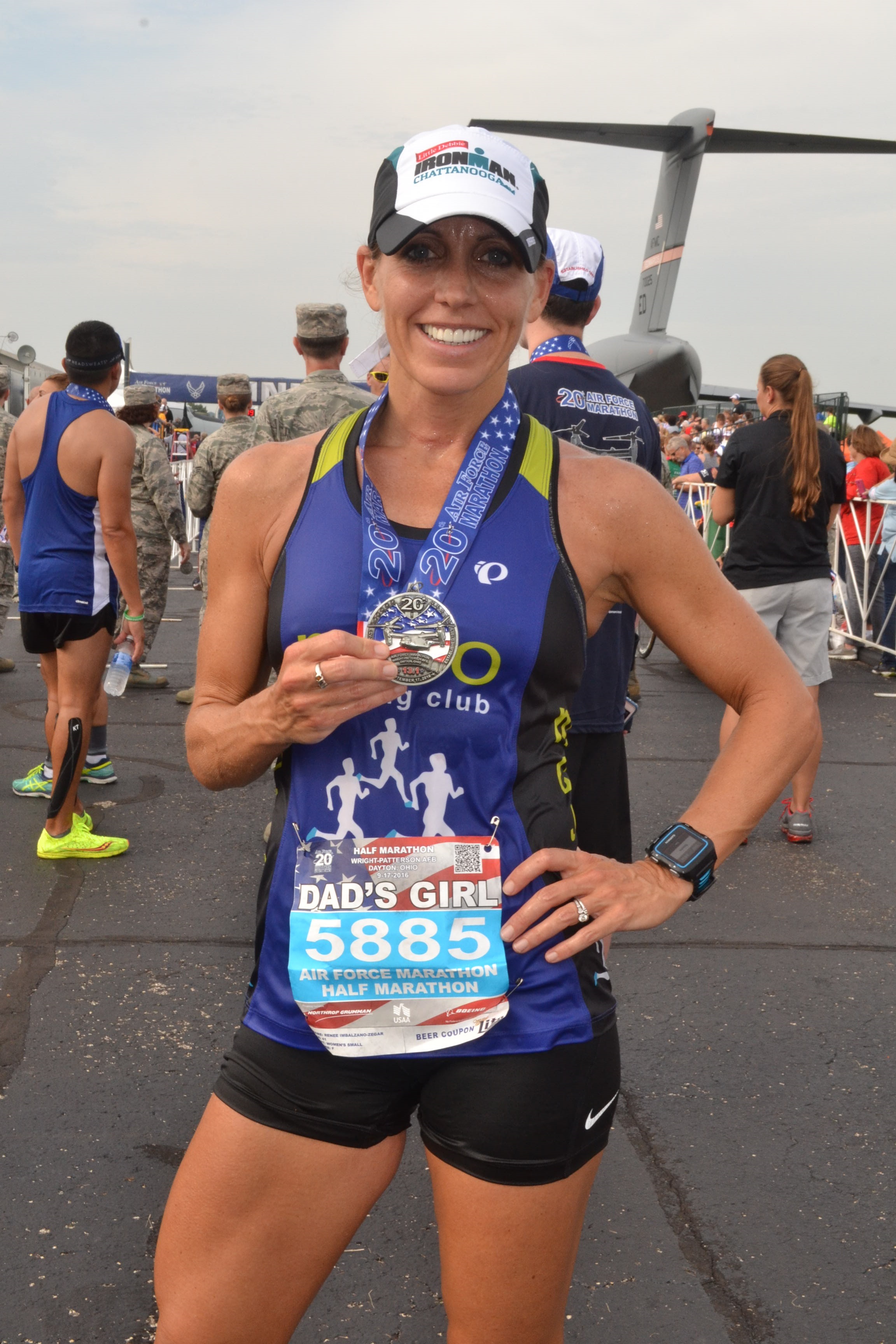 Keep on "Tri-ing" This week we welcome another guest blogger.  If you have a story you'd like to share, e-mail us at usaf.marathon@us.af.mil. My name is Renee Imbalzano Zegar from West Chester, Ohio.  I am a 41 year old wife and mother of a 13 and 10 year old.  I work full time as a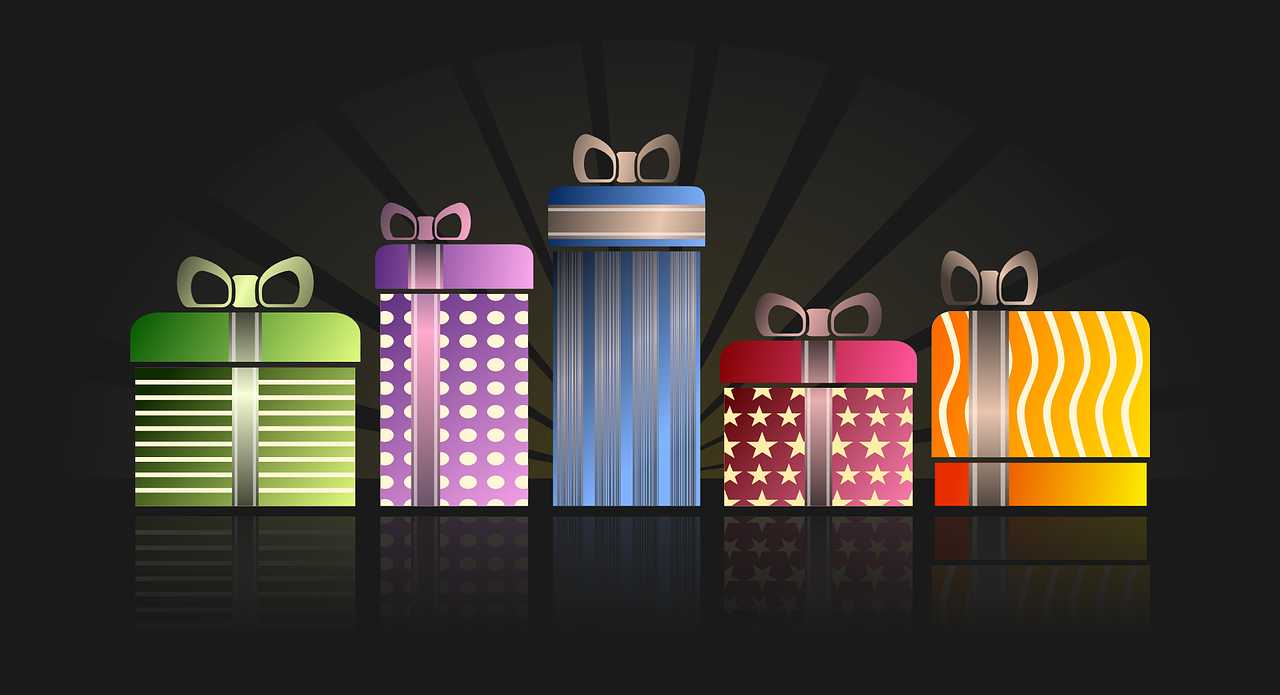 With the running industry having a life of its own these days, hundreds of products exist which runners use. Since it is the Christmas season, perhaps you are searching for the perfect gift for your runner. Or perhaps you will be treating yourself to a new running gadget. We thought we'd offer a few suggestions.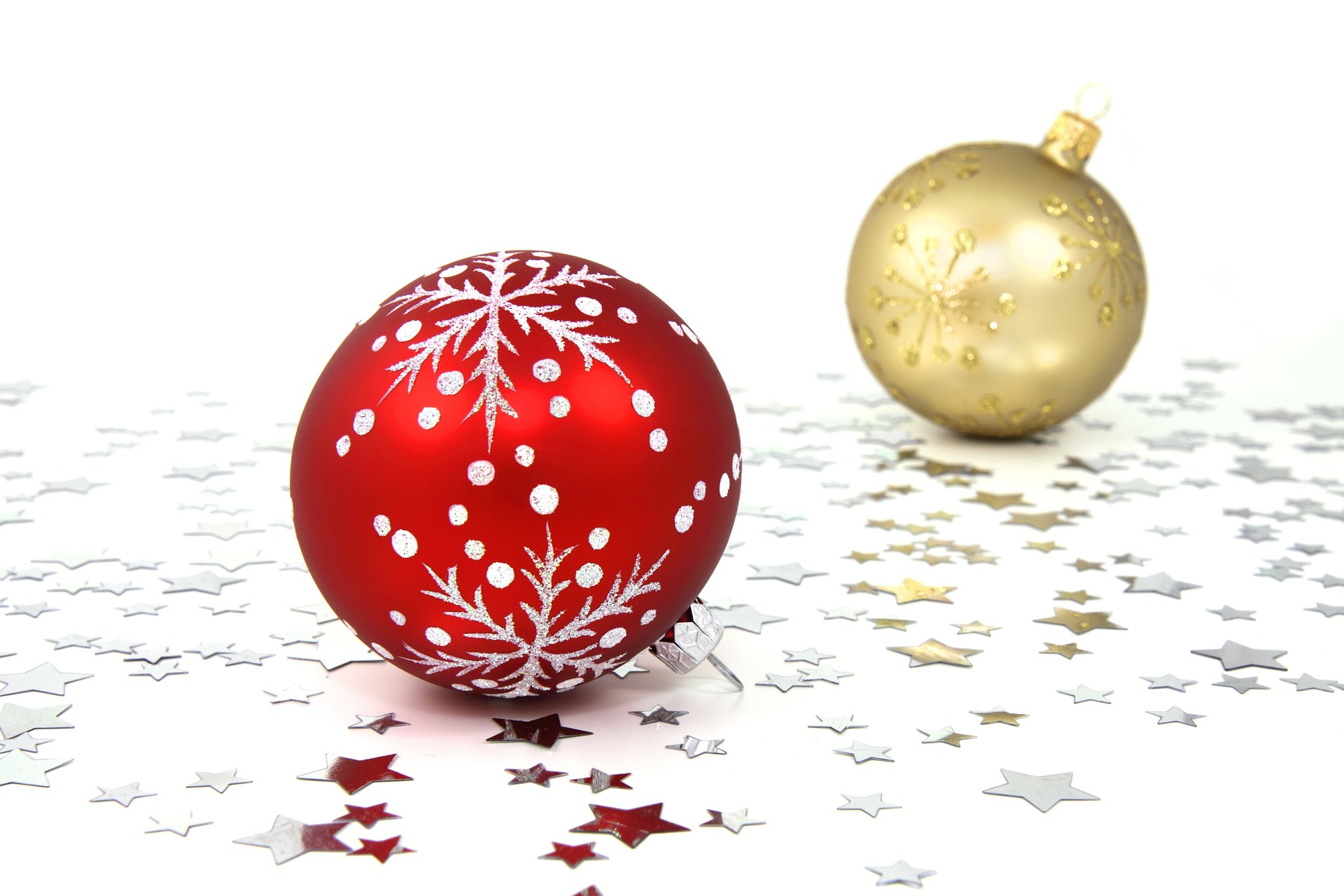 December is upon us, and tomorrow will be the first day of the last month of 2016. For many, this becomes a time of reflection of what the year has been for them and perhaps a time of what they want the next year to become. Also what happens at this time of year is
Pam Stapleton is kind enough to share her running story with the Air Force Marathon and our readers. Here is her story and why she runs for Ron. I've been doing the USAF 5k since 2014 and there are two things that I always put on my race bib – #werunforron and W8VZM. 2016 is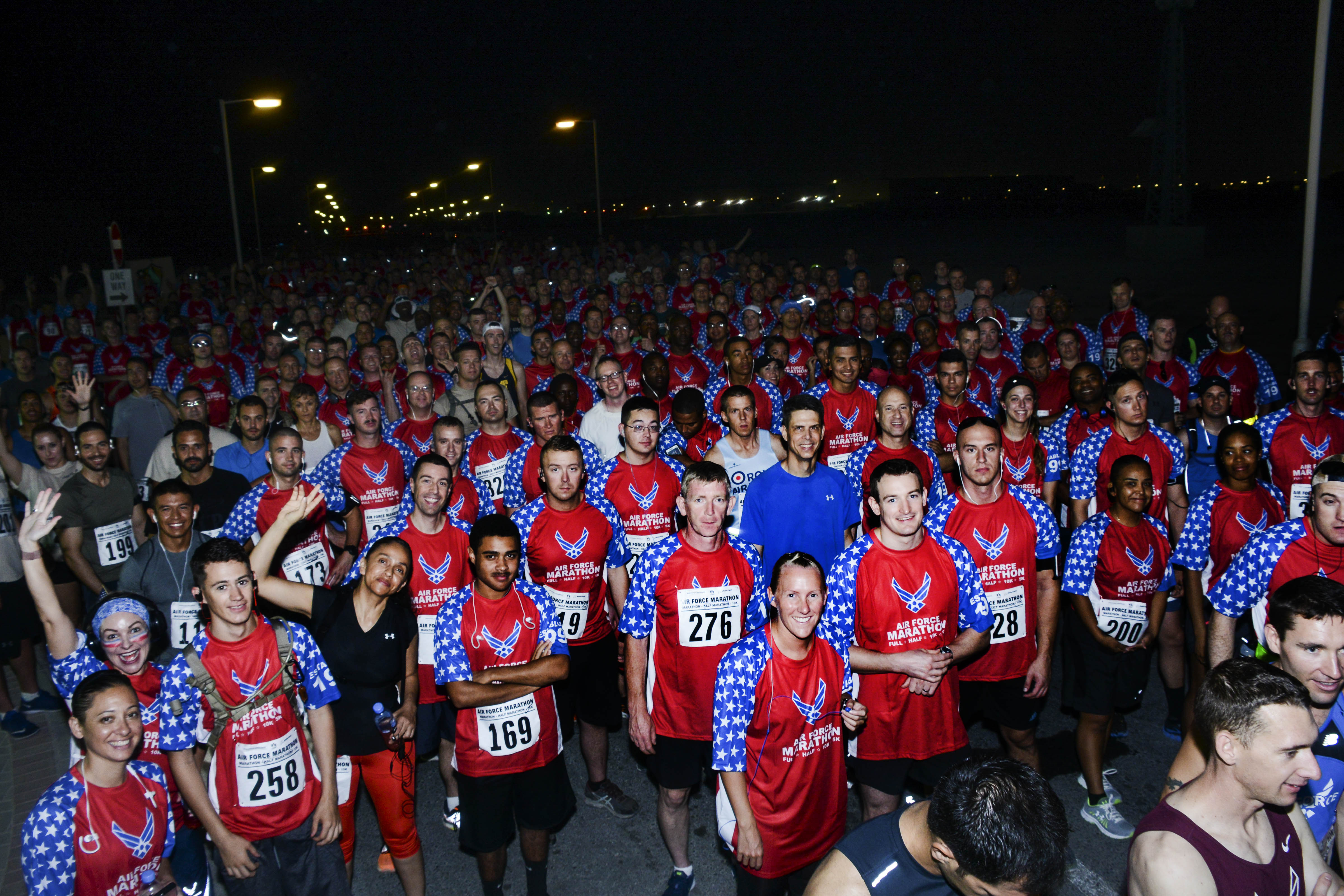 Today we celebrate Veterans Day. At the Air Force Marathon, we do not take this for granted. Many of our race participants are veterans. Every day we get to experience and see what happens with the military a little more closely than others. We are so thankful for what each of them do to sacrifice for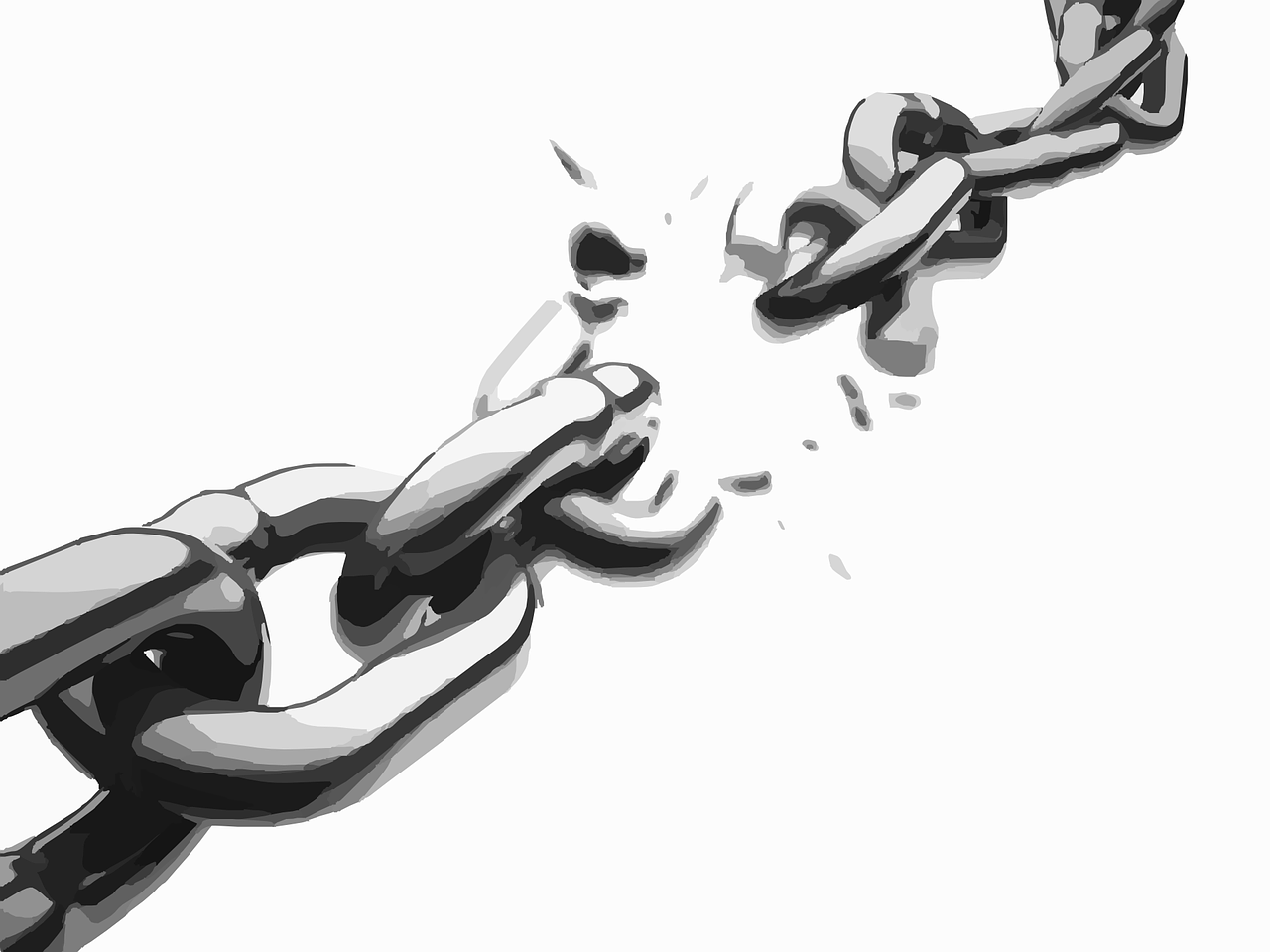 There is a proverb that says "A chain is only as strong as its weakest link." While that proverb is proven to be quite true both literally and figuratively, we'd like to expand upon that and say that your body is only as strong as its weakest area. We have talked about strength training before,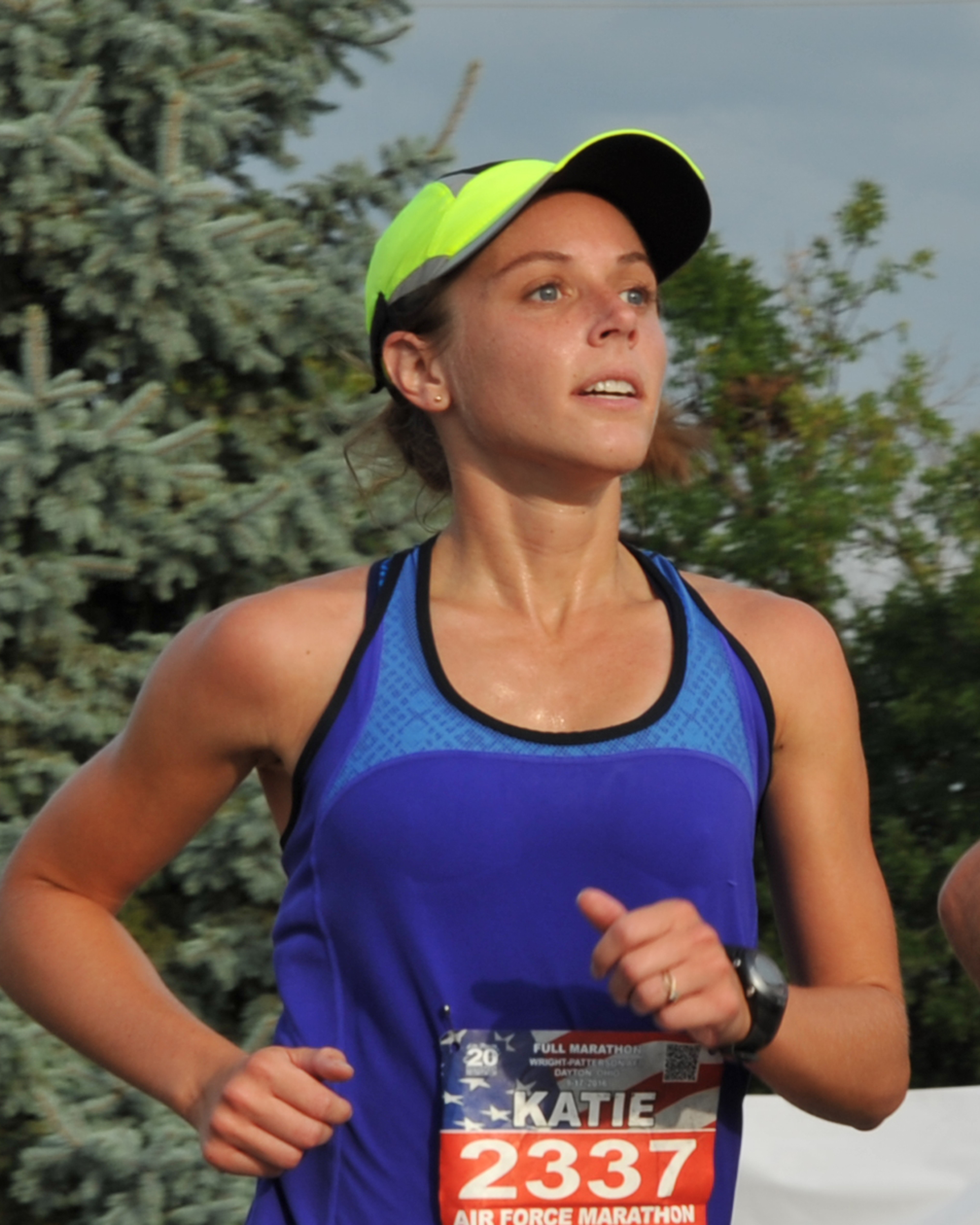 The Power of Positive Thinking Recently at one of the expos we attended, we had several conversations about the to-do's or not to-do's of running. Whether or not having a running mantra is important was one of those discussions. So, we wanted to bring this same discussion to the rest of our running audience- you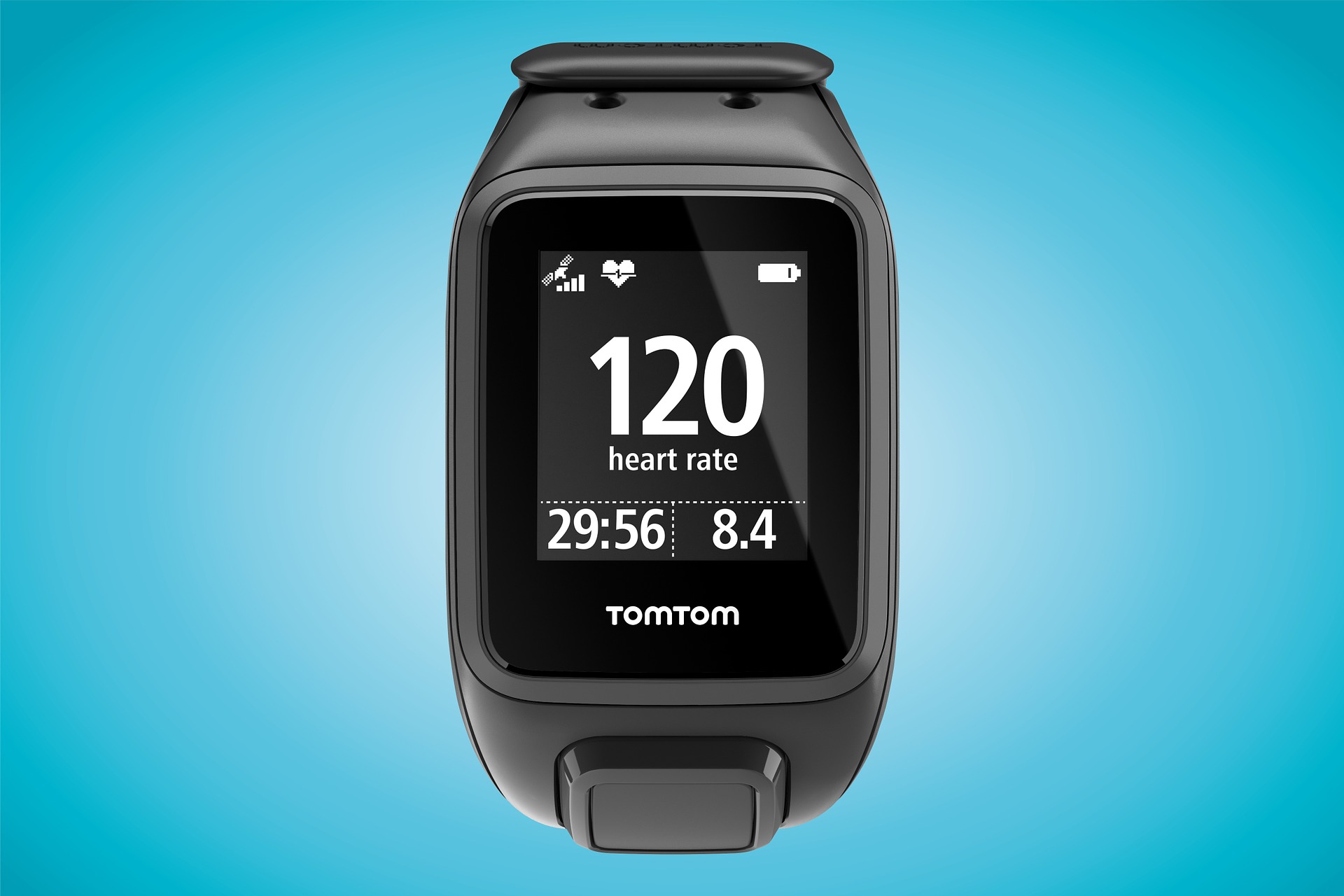 GPS Devices A few years ago, runners gauged how they were doing by their pulse and the feel of their body. Today, GPS watches and devices of all variations exist, helping runners to know their exact pulse rate and distance. You will find books and blogs about which device does what, the cost, and why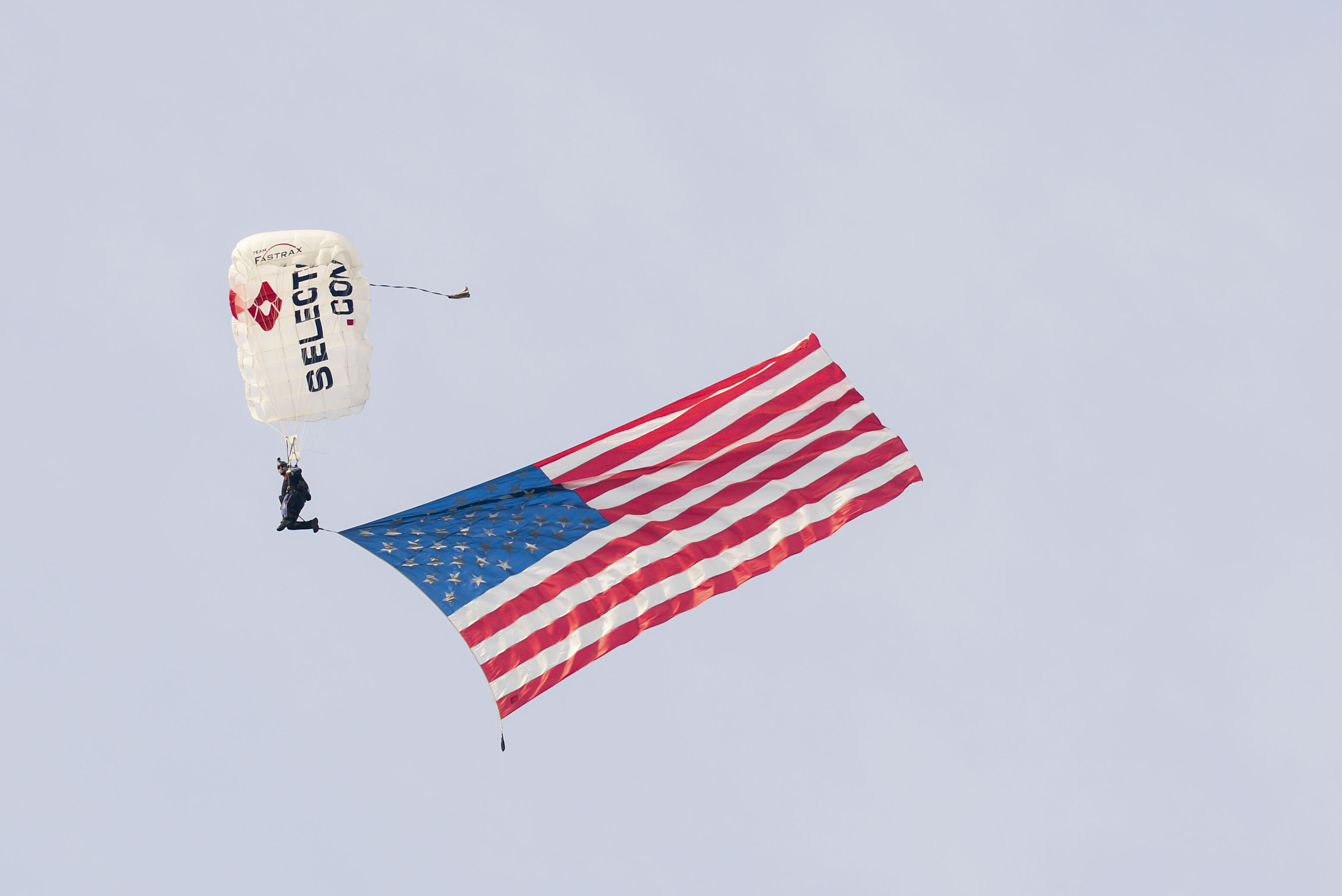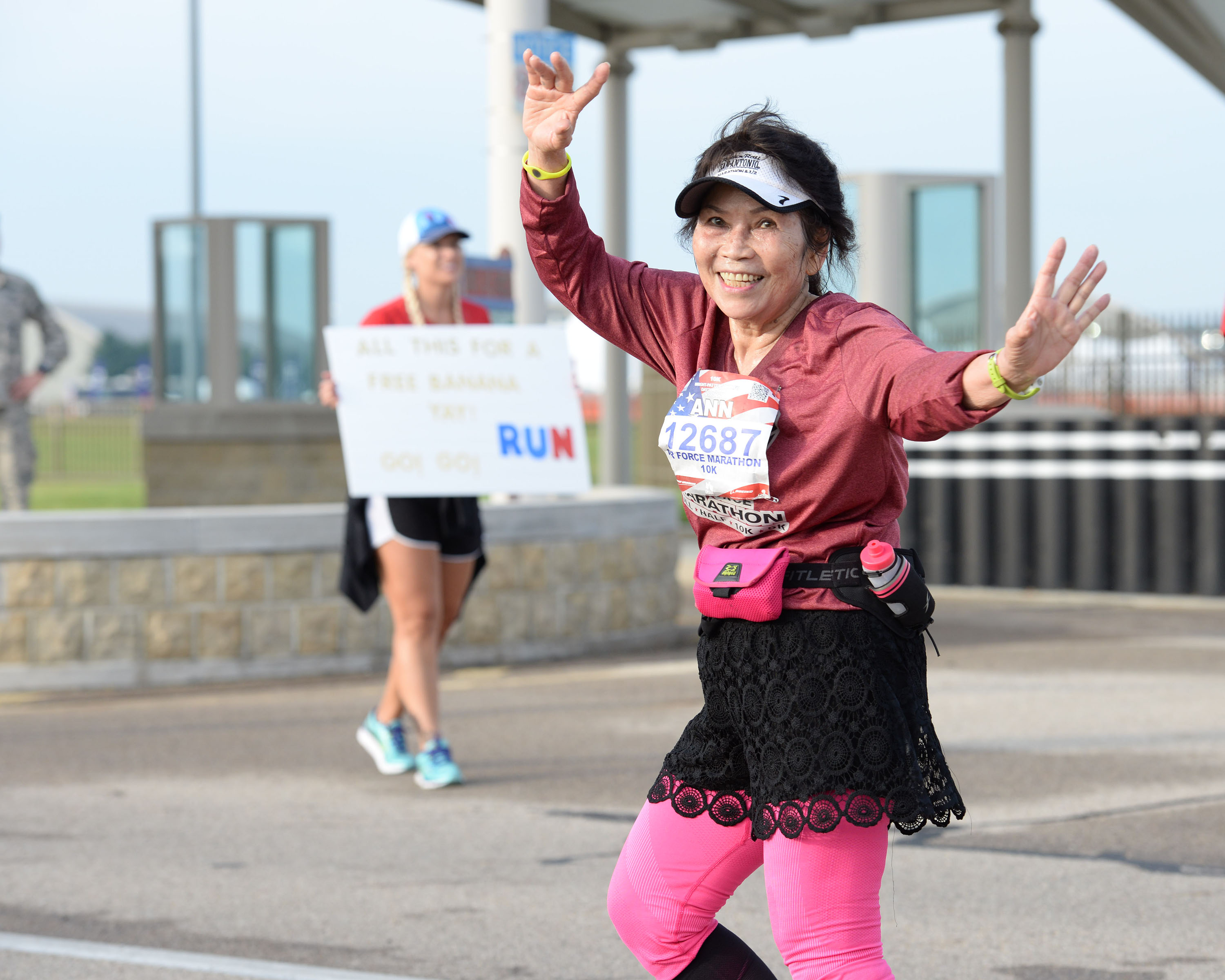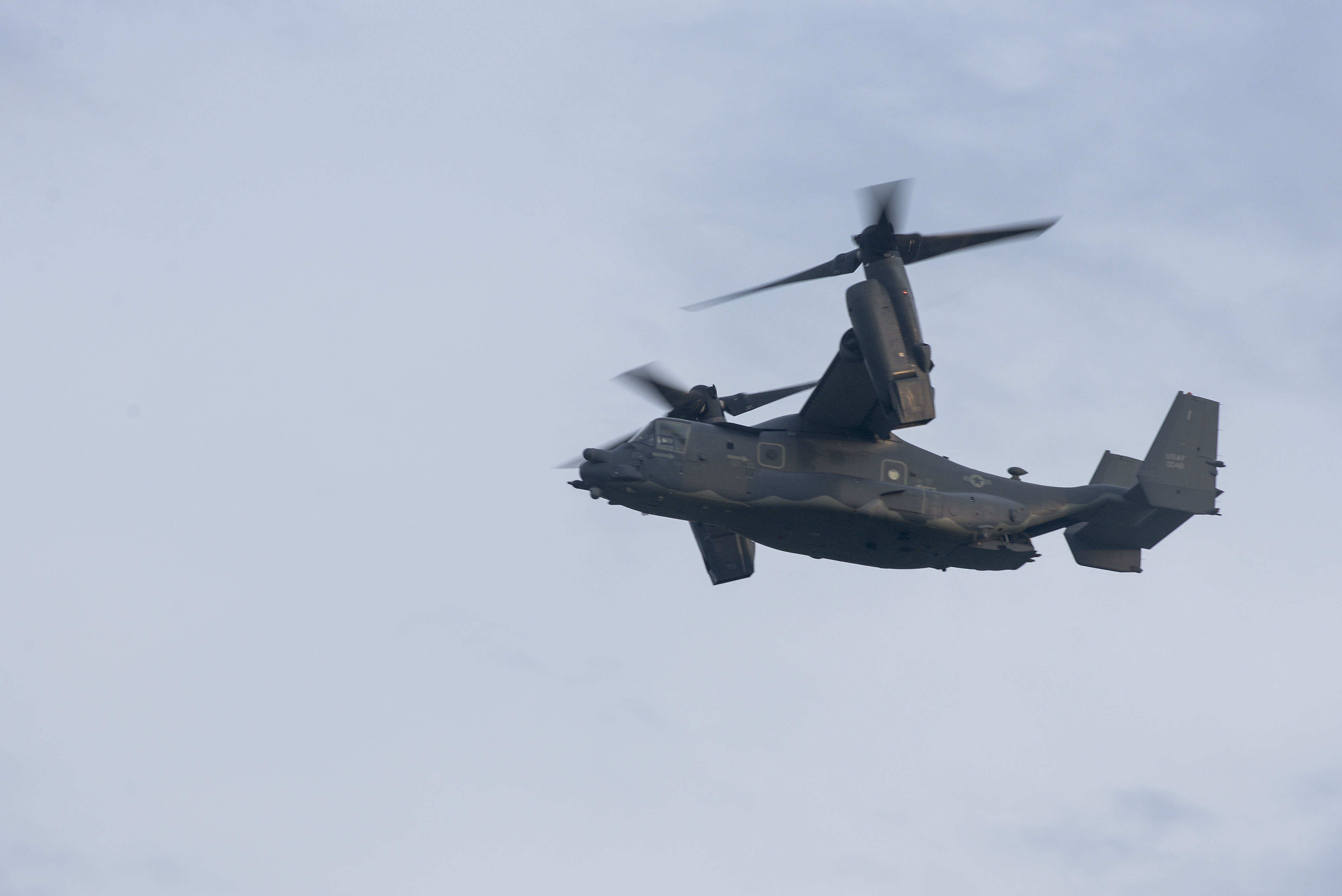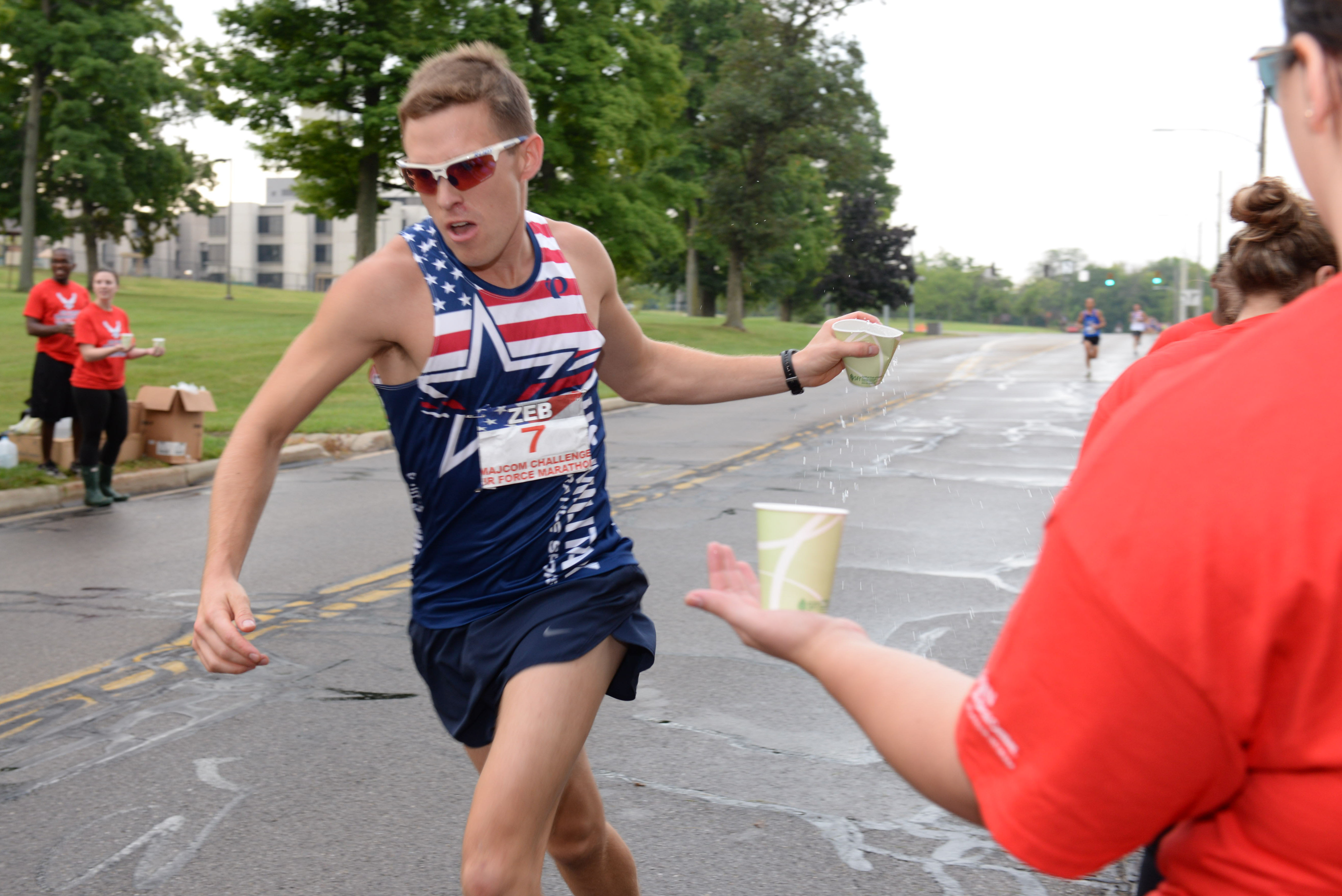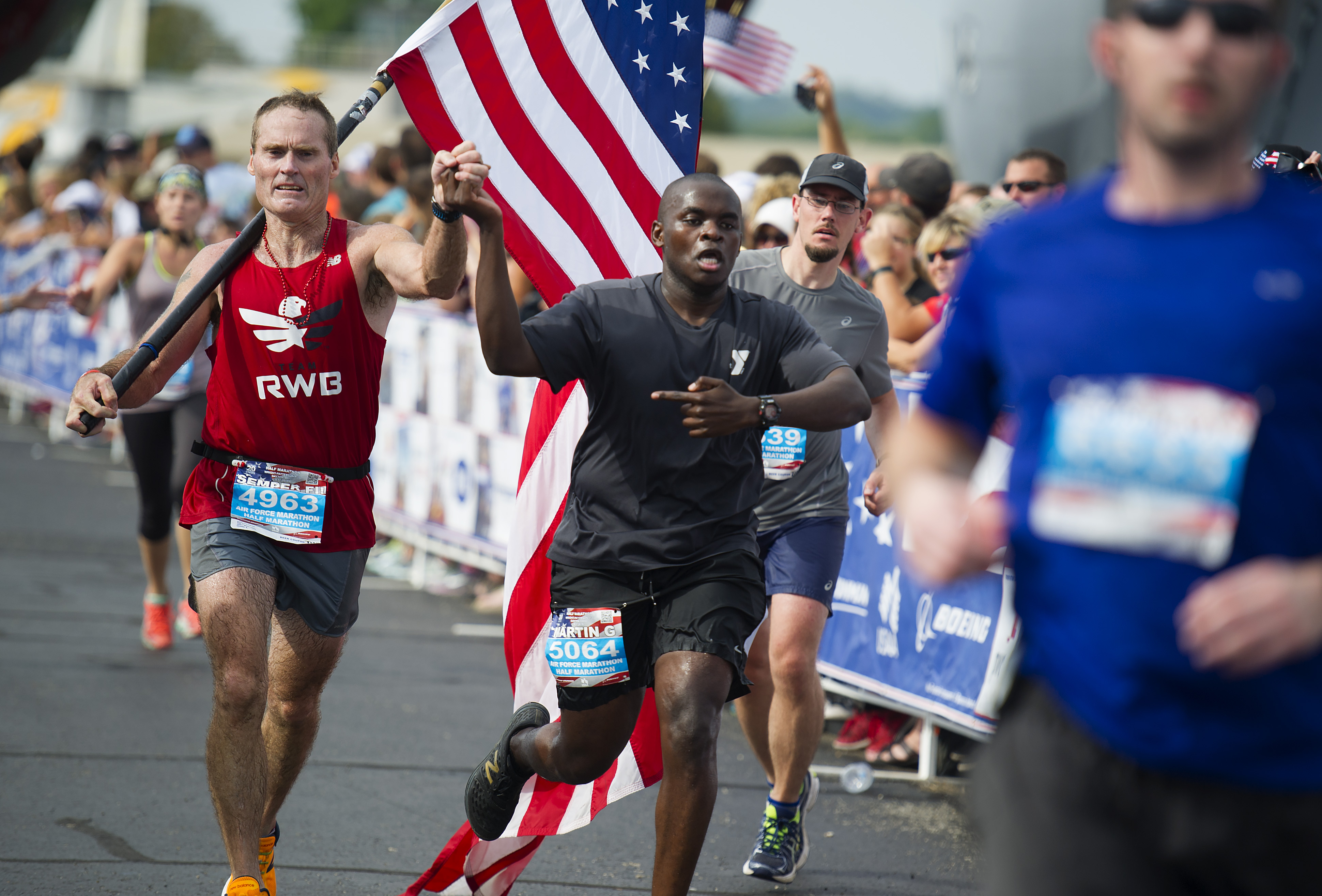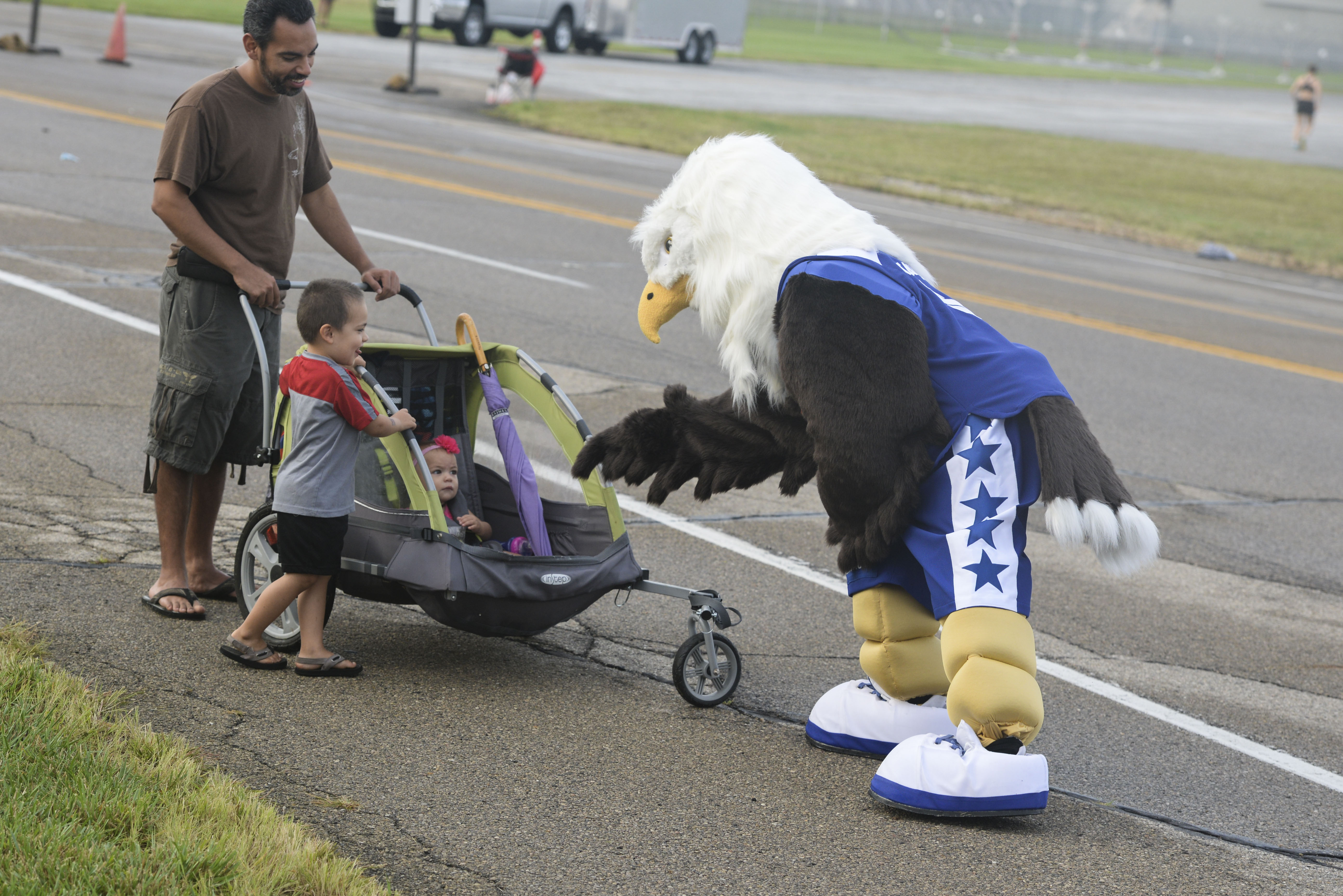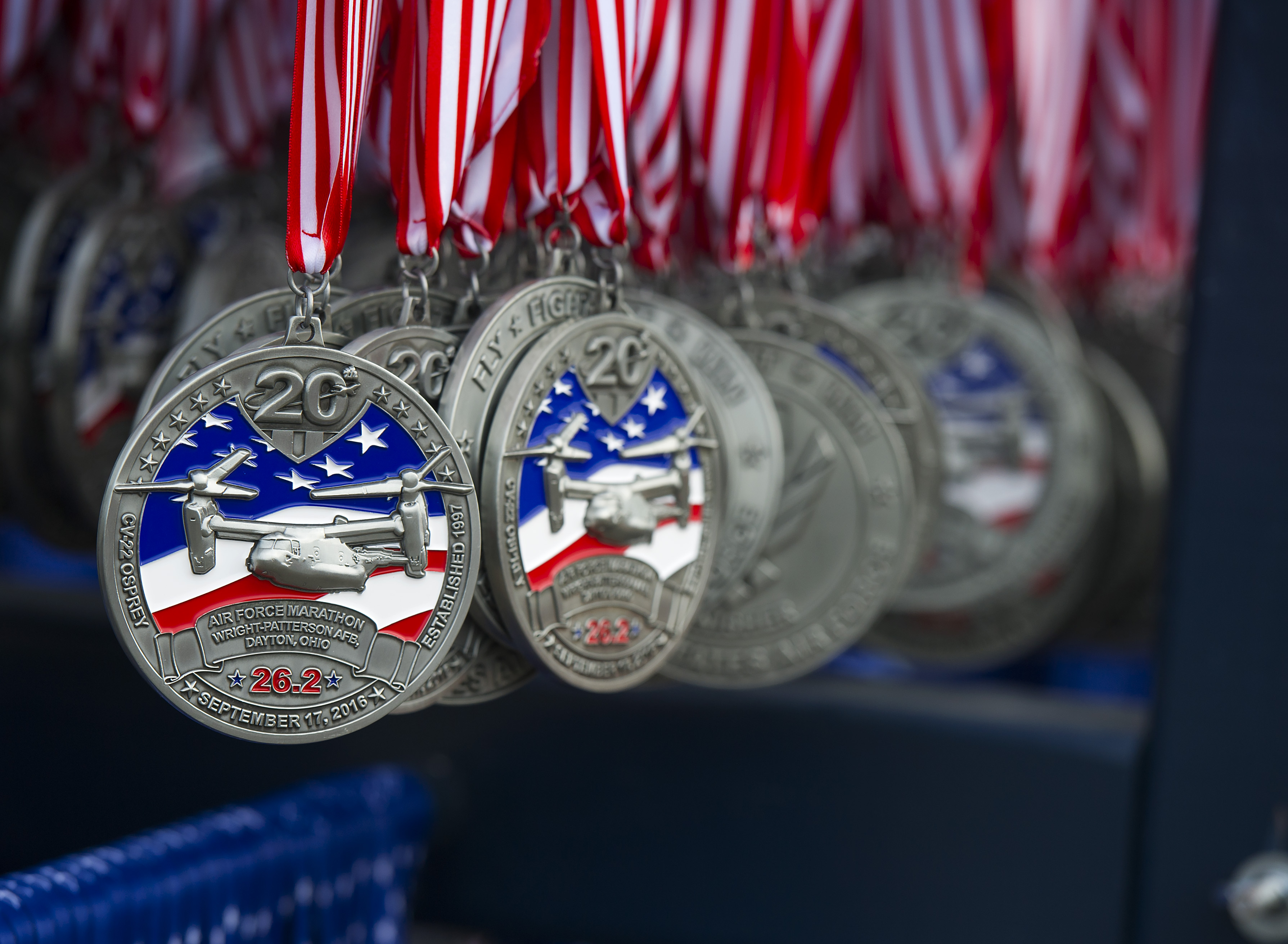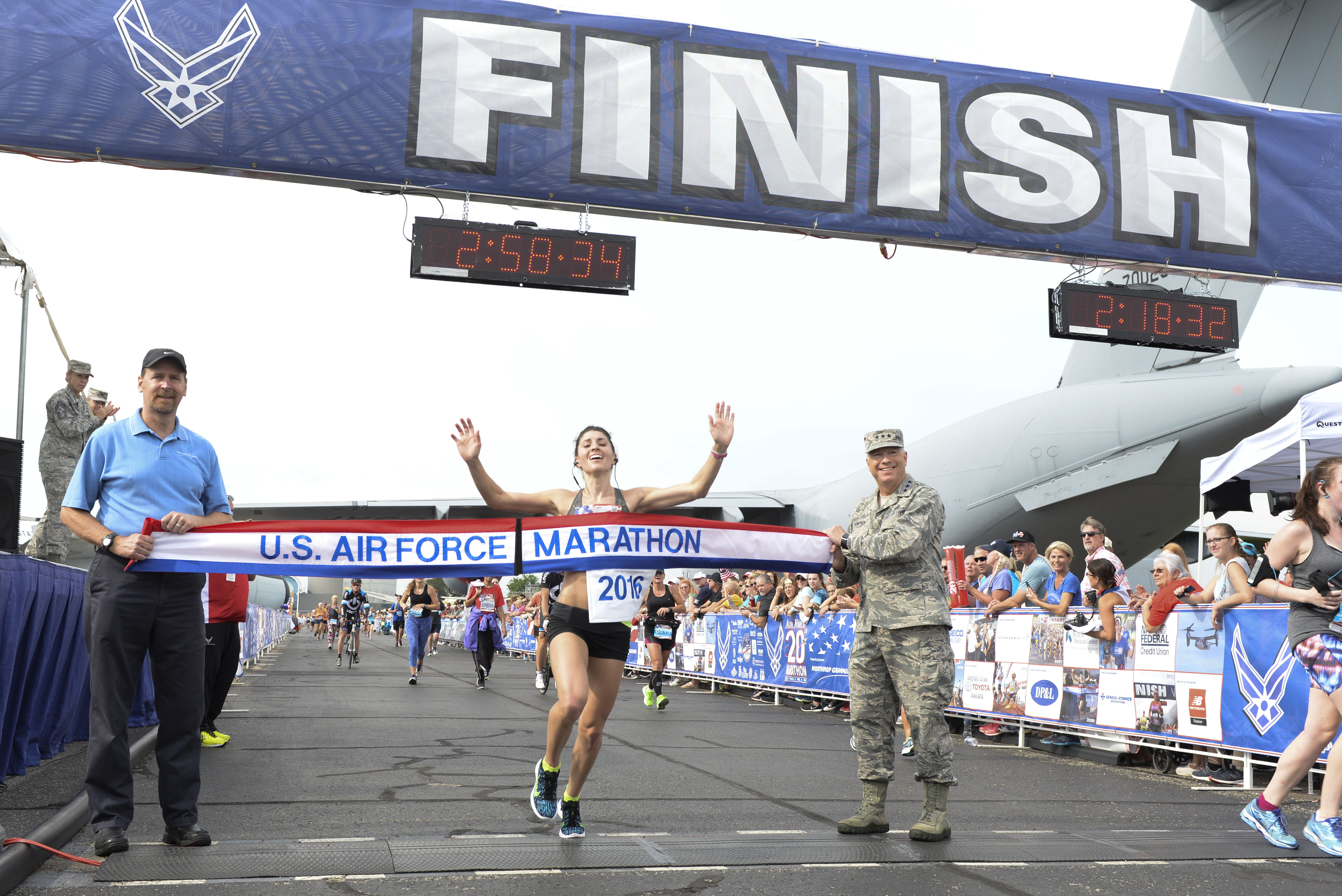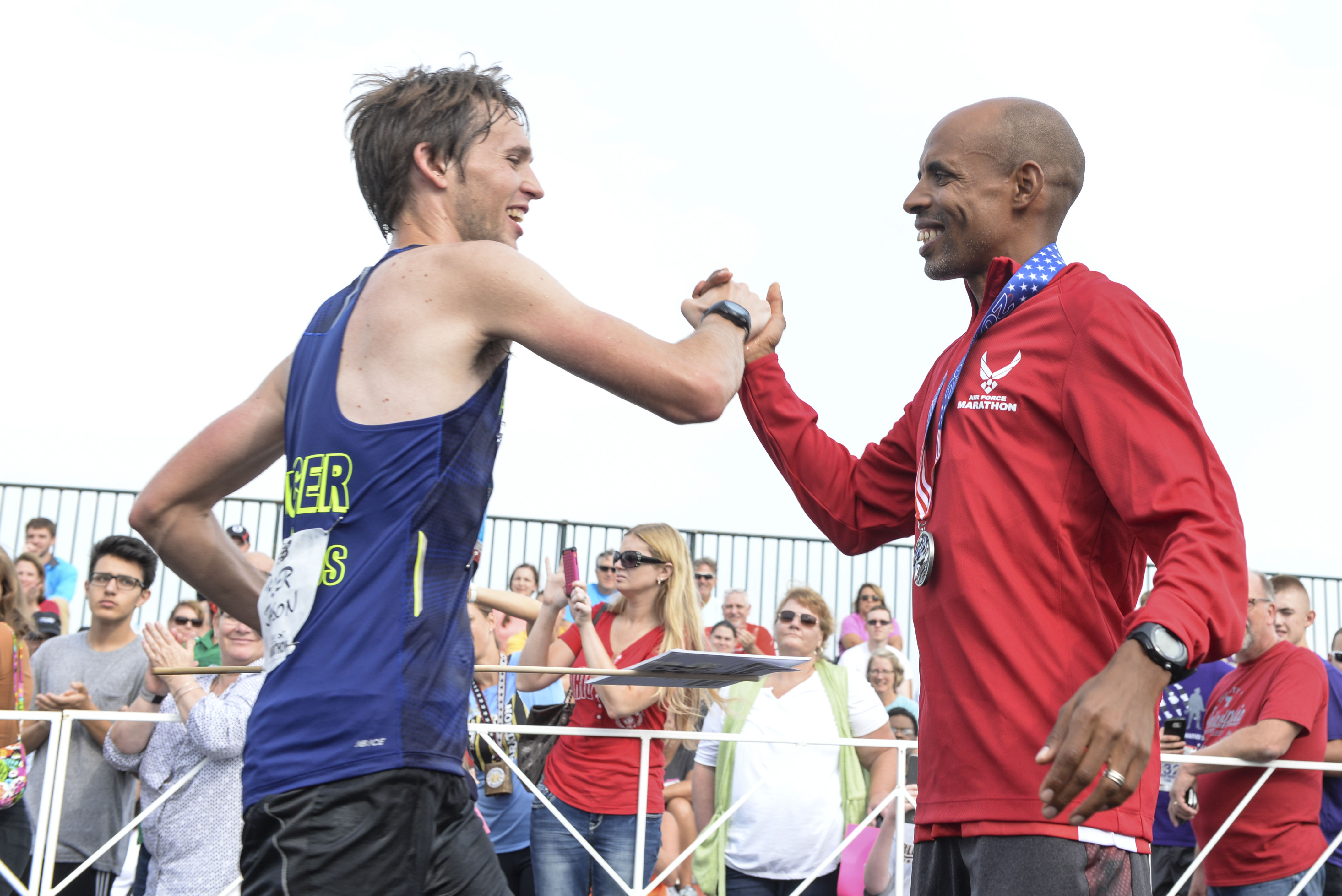 You Made History! Congratulations to those of you who finished the 20th Air Force Marathon, Half Marathon, 10K or 5K! You made history! Another event for the Air Force Marathon goes down in the books, and we hope you had a wonderful experience. The weather was touch and go, but in the end, it all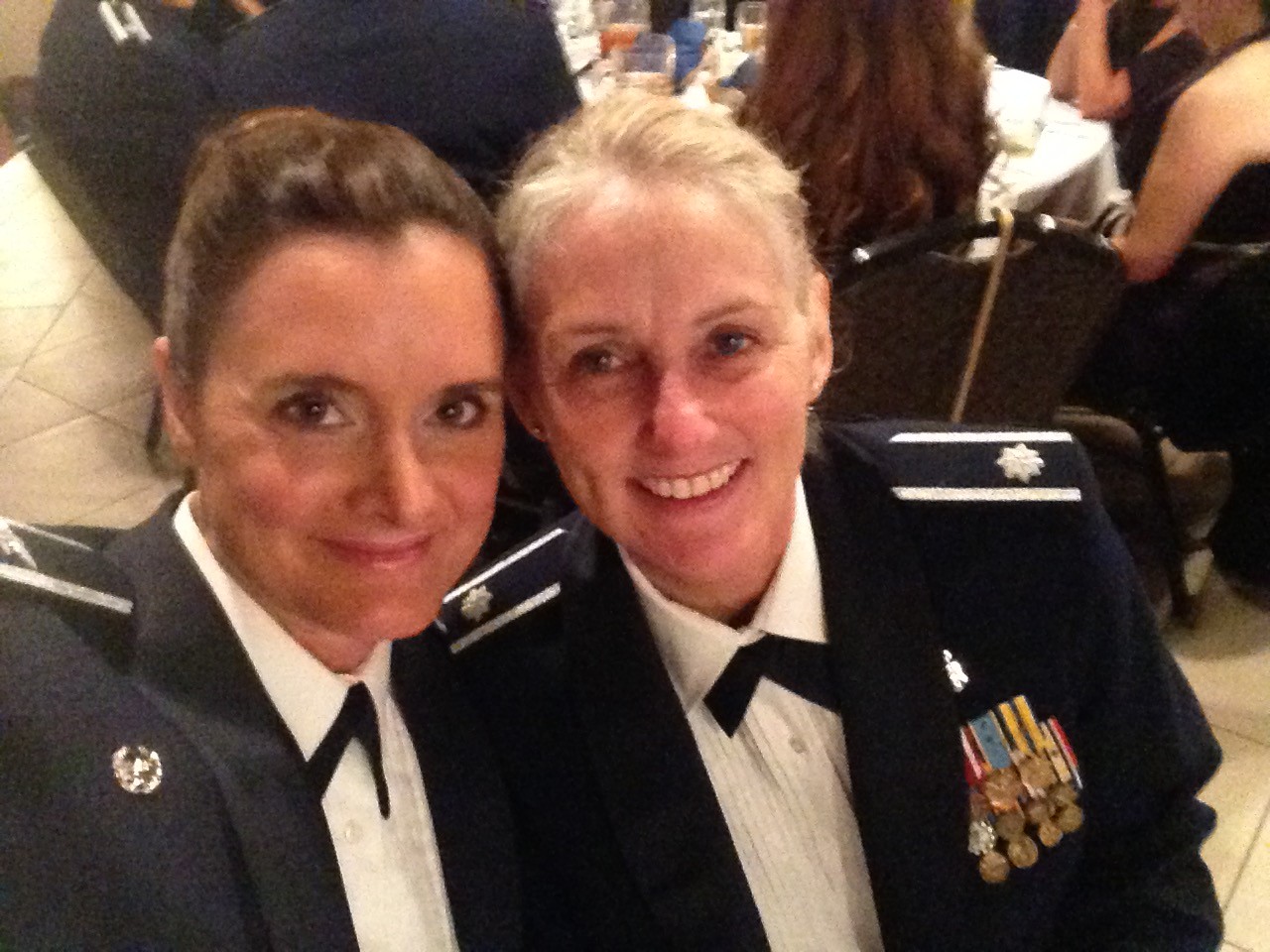 In sharing stories to inspire you with the true-life events of others, today our guest blog comes from a lady who overcame a severe accident and persevered so she could still participate in the Air Force Marathon. Here is the story of Deborah. What a great idea sharing our running stories is! I think it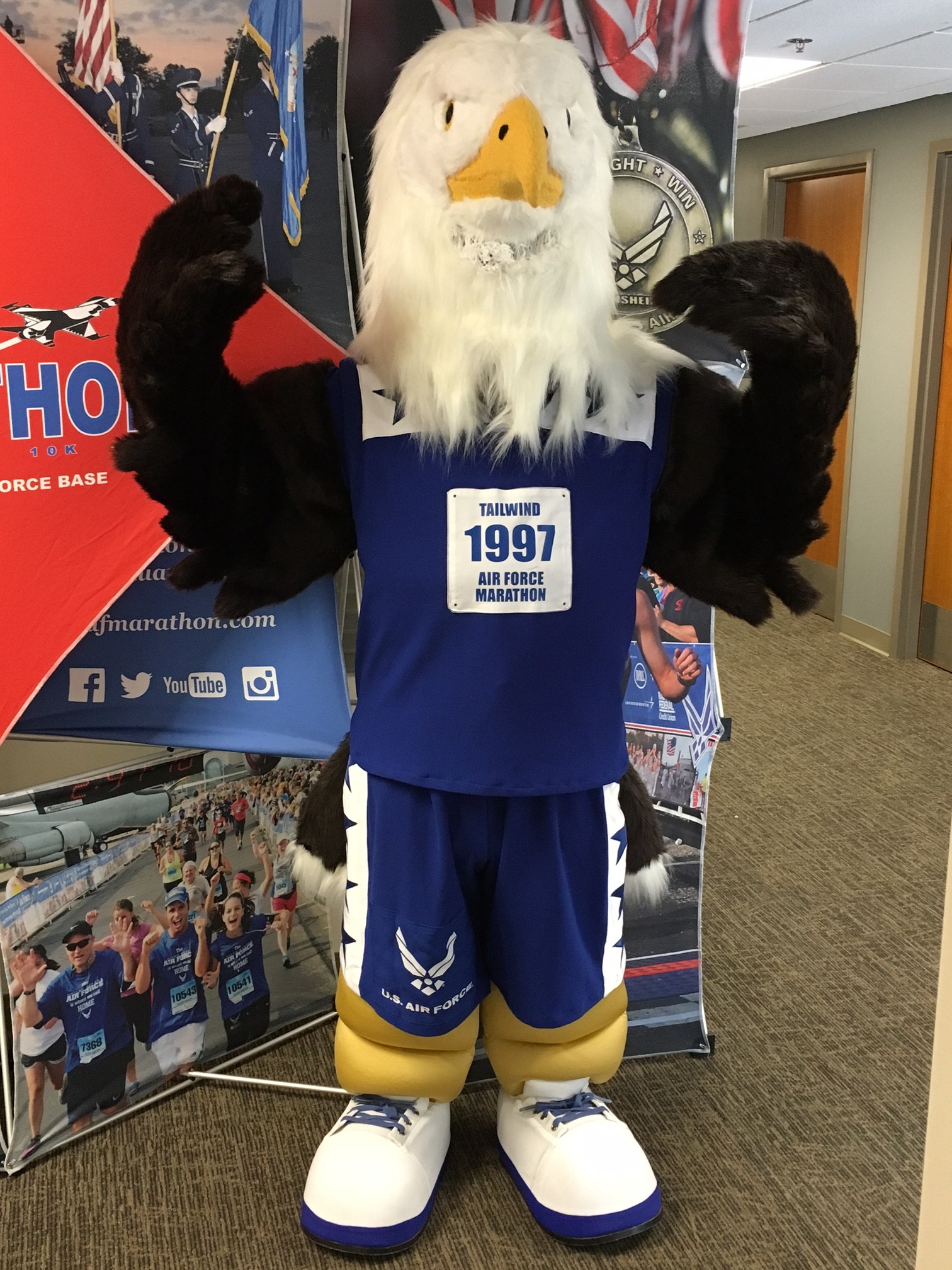 Tailwind, an interview with an eagle. As you may have heard, the Air Force Marathon is welcoming a new staff member to the team.  Tailwind the eagle has arrived to serve as the race's new mascot.  You may not know a lot about this enthusiastic supporter so we sat down for an illuminating interview to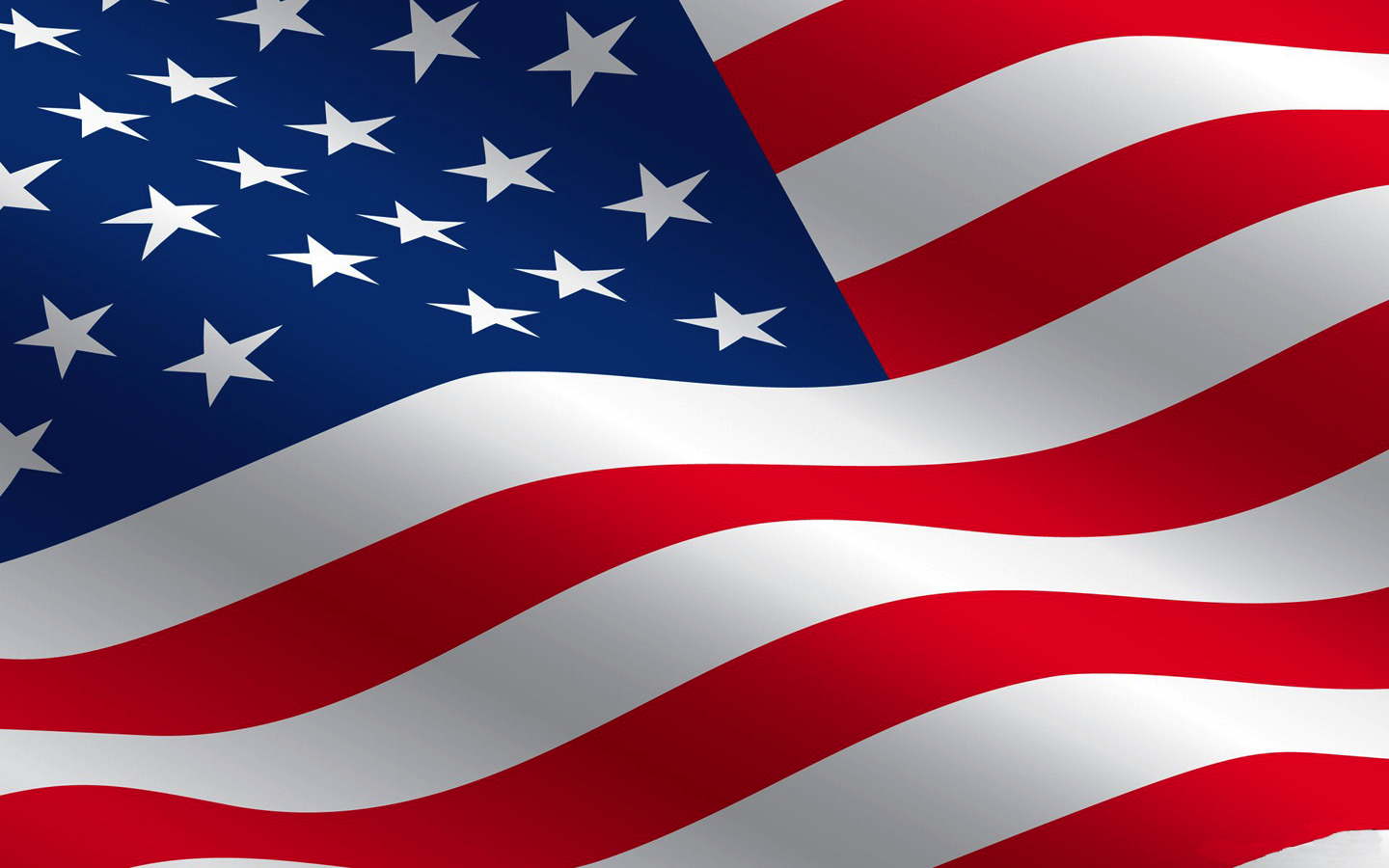 The time of year has finally rolled around for the 2016 Olympics. How many of you are like us and are giddy about this year's events? We follow the stories all year of the various runners and watch their careers turn into life-long dreams of going to the Olympics. We are especially excited this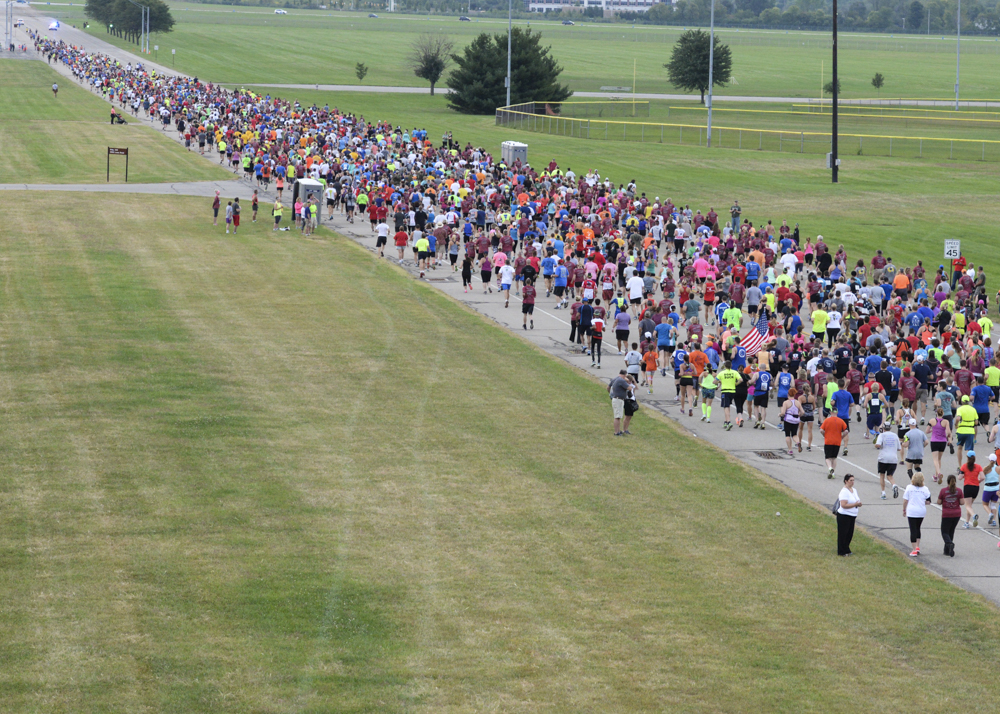 Whether you are a new to the world of running or you have been at it for years, I am confident you can relate to the term "newbie". Anytime one endeavors into a new activity, fears or worries always arise out of the pure fact that it's never been experienced and you're unsure what to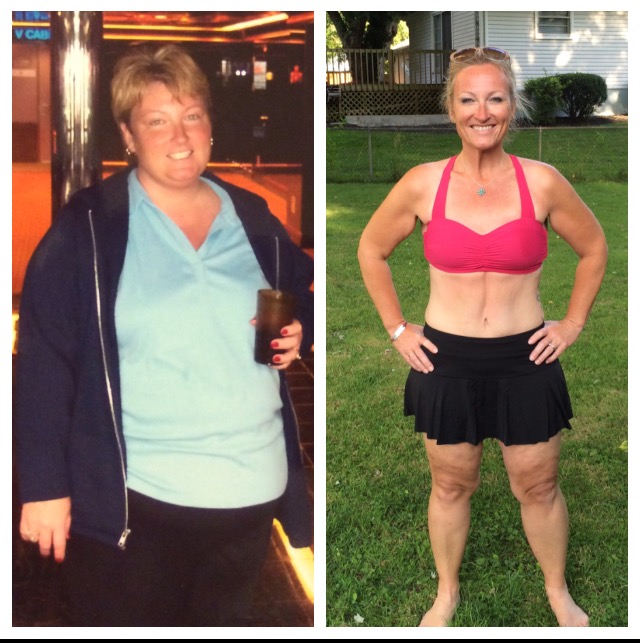 A Story of Transformation Christal Hodits shares her story below of her incredible life transformation through running In 2002 I was out of control with my eating and at my heaviest ever….270 pounds. I had 3 young girls under 6 and knew I had to do something. I had Gastric Bypass. I was a super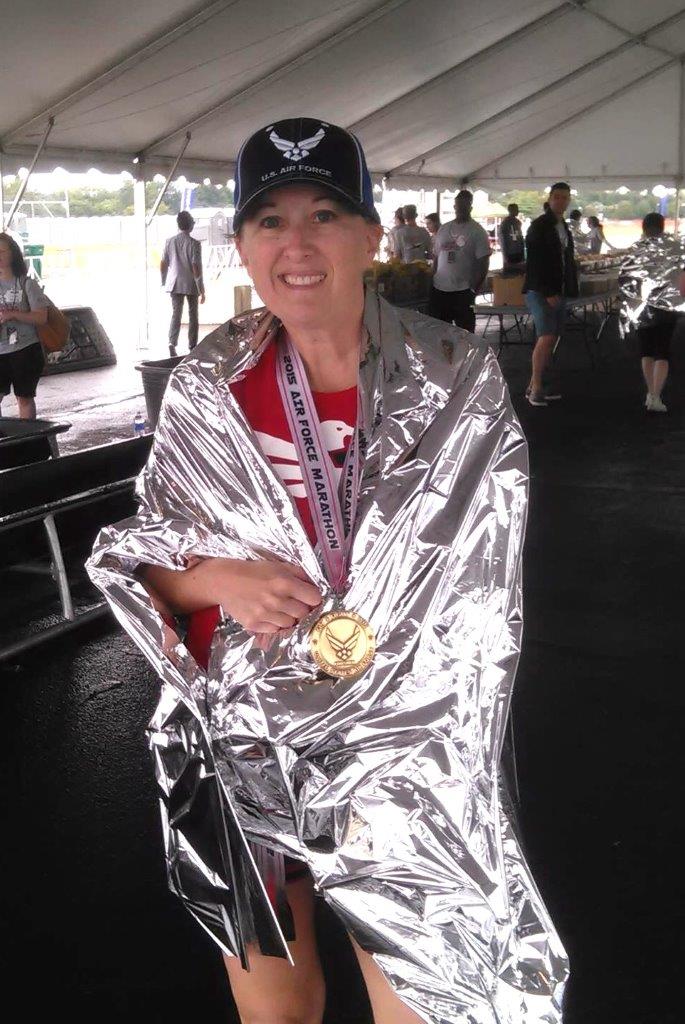 Elizabeth Gray was not always a runner. In fact, she was faced often with a difficult scenario many women face but do not confront. Not only was she told she could never run a marathon, she has survived the act of domestic violence and is happy to share her story with you. The following blog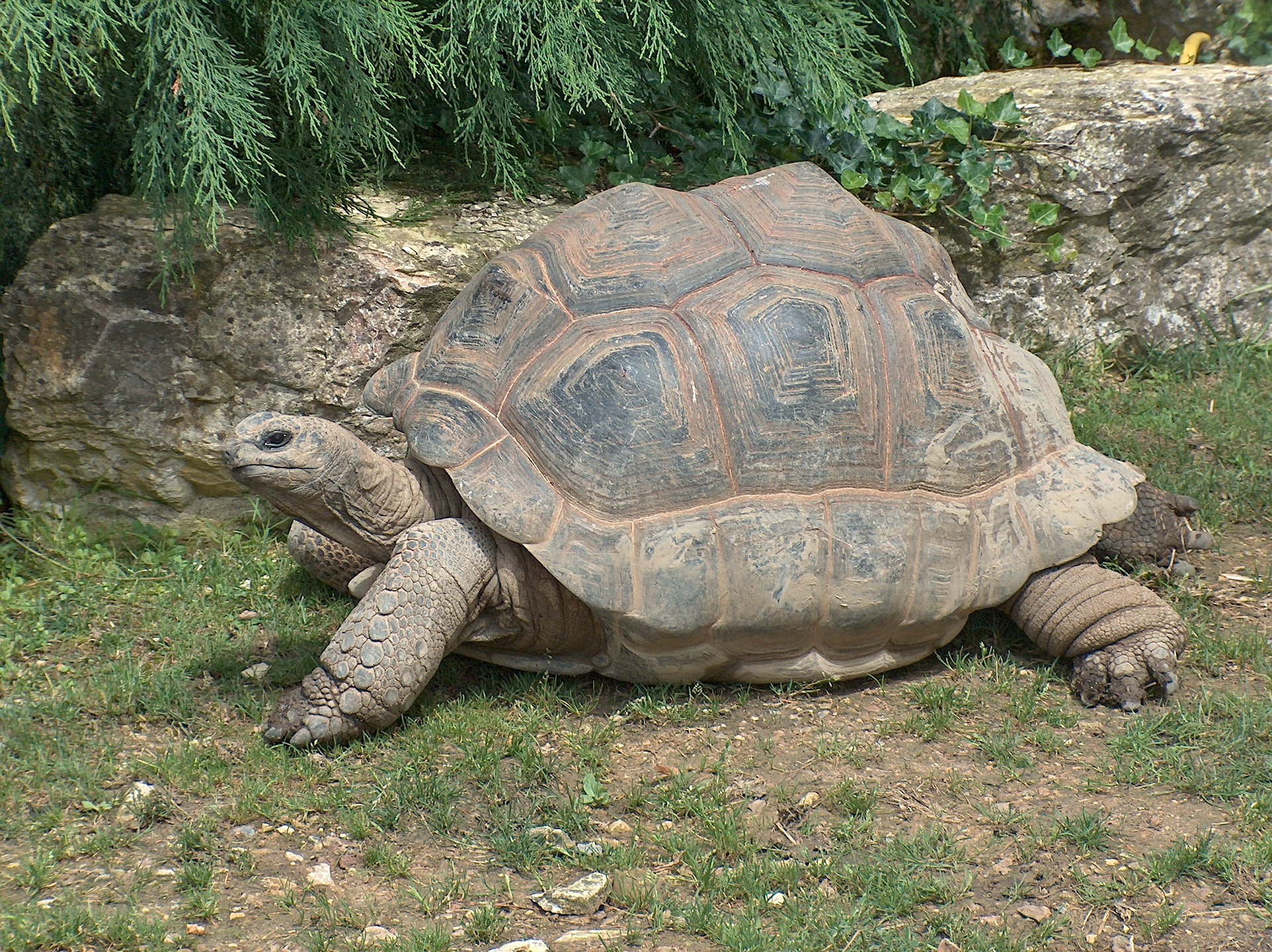 The Tortoise and the Hare Most of us recall the famous story about the tortoise and the hare. The hare was prideful and felt for sure he would win the race, being up against a tortoise. Therefore, the hare jumped ahead and then along the way, took a nap, confident he would win. Well, we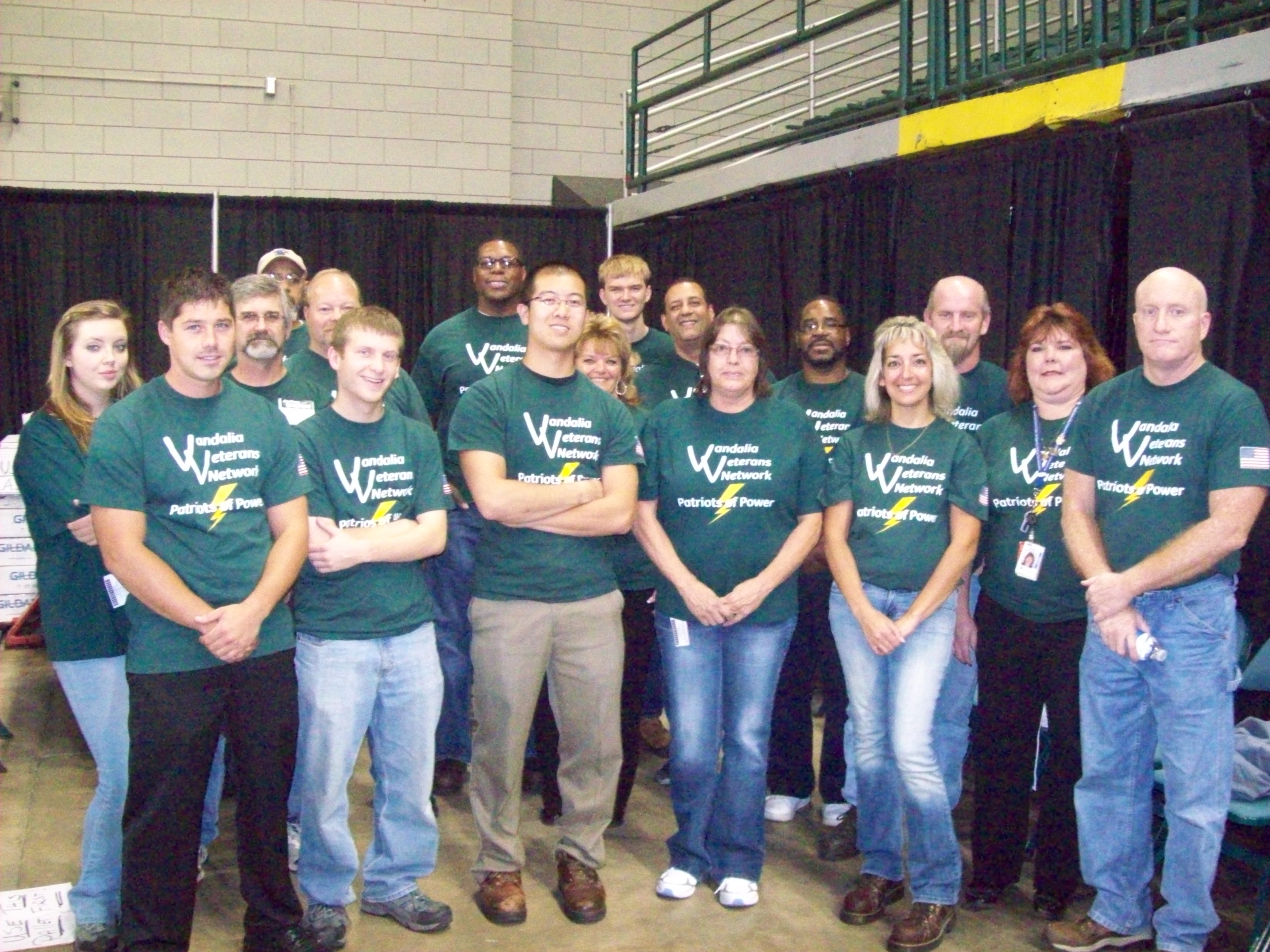 Volunteer Spotlight At the Air Force Marathon, it takes volunteers of all ages. We have many who sign up to volunteer individually, but we also have groups. Groups come to volunteer from businesses, units on base, community organizations, ROTC cadets, medical students and more. We can't say it enough: We love our volunteers! GE Aviation in Vandalia This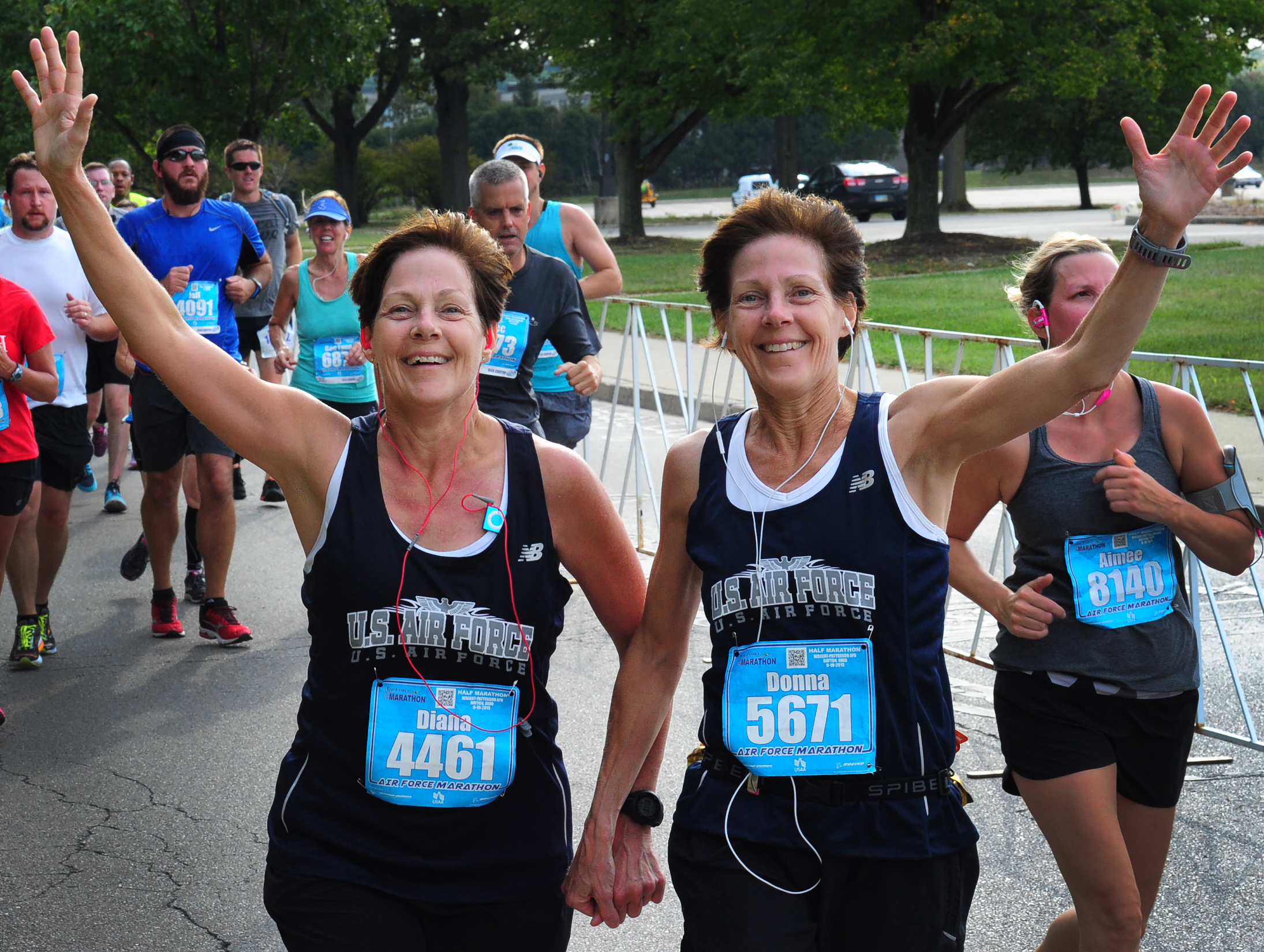 How many of you have had a running partner along the way? That could include anyone from a spouse, a best friend, a co-worker, a running group or even a dog. But how many of you have experienced the phenomenon of meeting a complete stranger on a course and picking up pace with that person?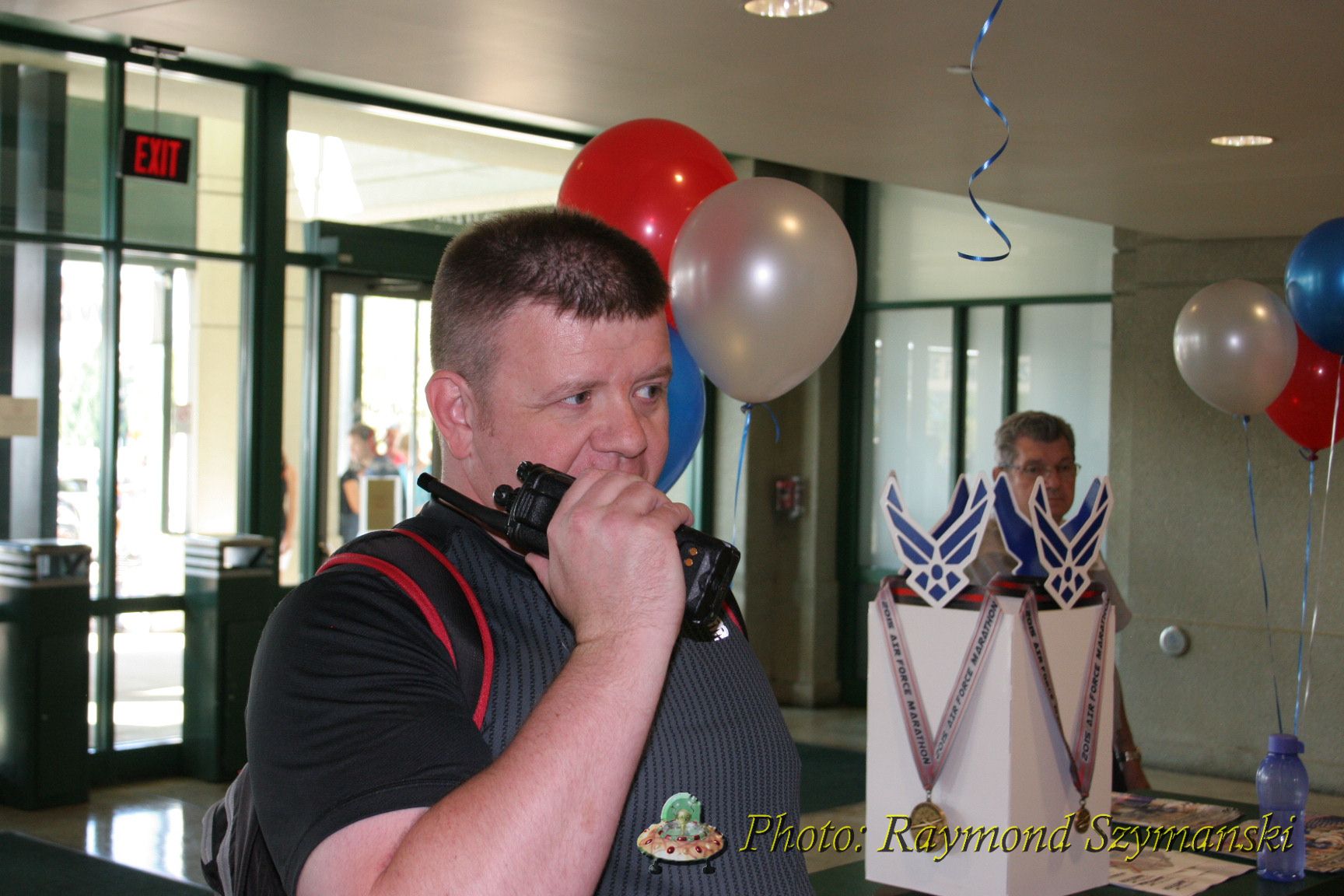 That title is not meant to convey surprise.  Mark is a doctor after all.  It's meant to encourage those among you who may be a little on the heavier side to take heed.  Please don't be offended. I'm a big dude too, just not as big as I once was.  I am the marketing coordinator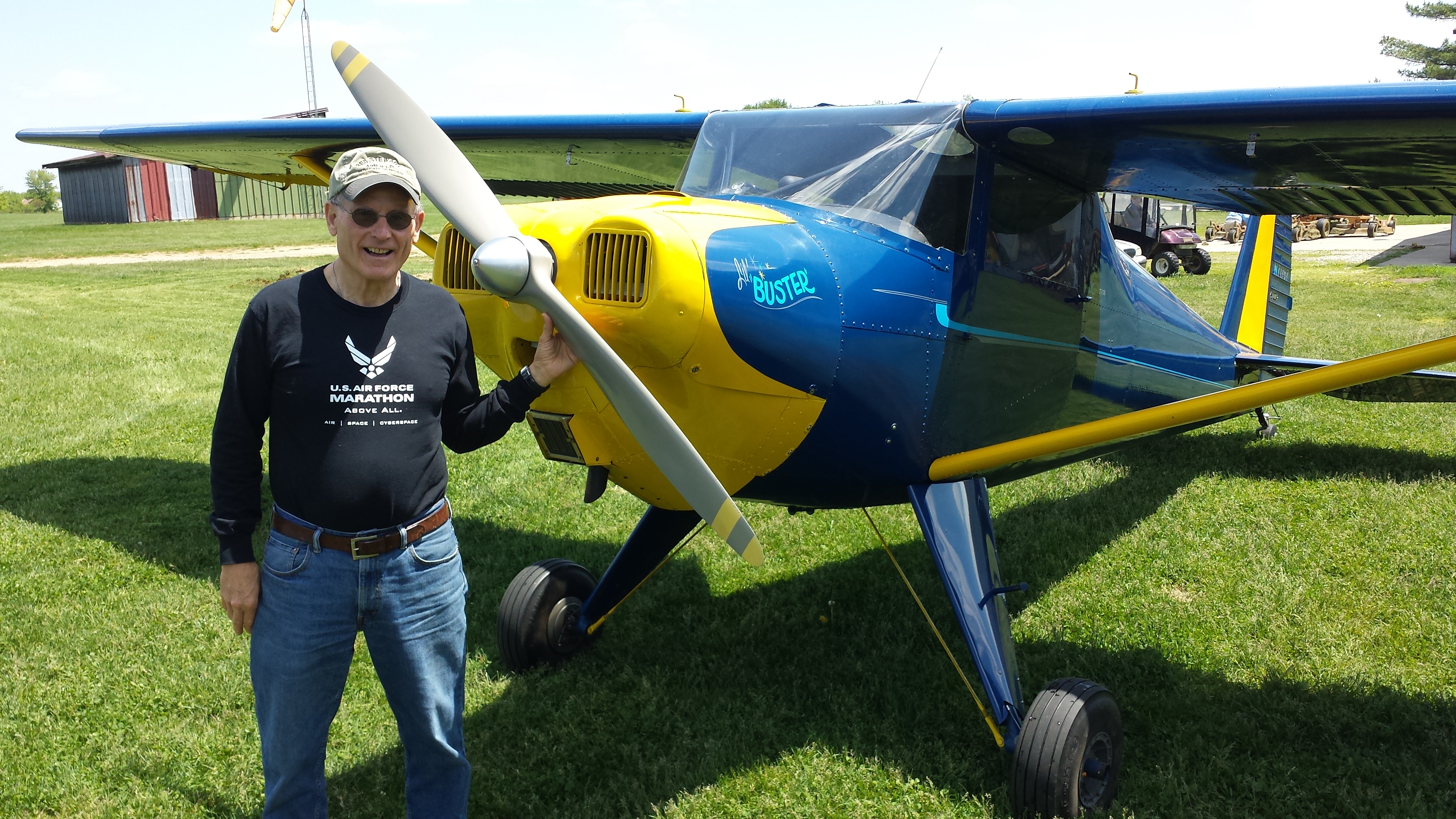 The Heart of a Pilot John Belluardo is animated, moving his hands quickly when he speaks. He smiles widely, and shakes hands with confidence. After seven arterial bypasses, John has a plethora of reasons to celebrate life, part of which he does through running. Today, we share with you John's story. "Never, never, never give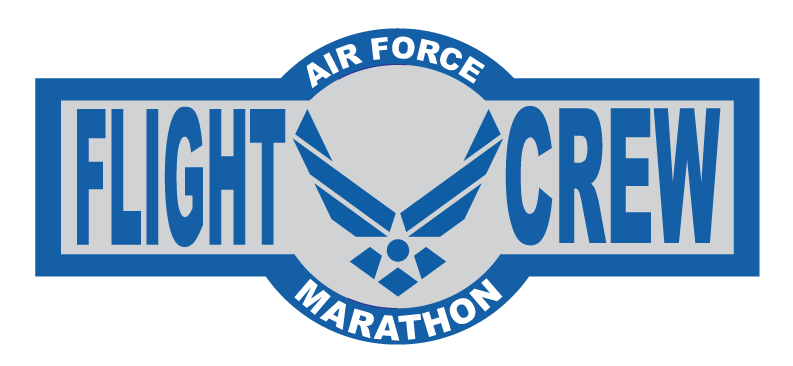 She does it all, and she has been volunteering since the beginning. From passing out bibs, to escorting the VIP's, to recruiting runners, to even running the event herself, Karen Gregory is our volunteer spotlight for this month. Every Year Volunteer Karen has been an employee on Wright Patterson Air Force Base for 32 years.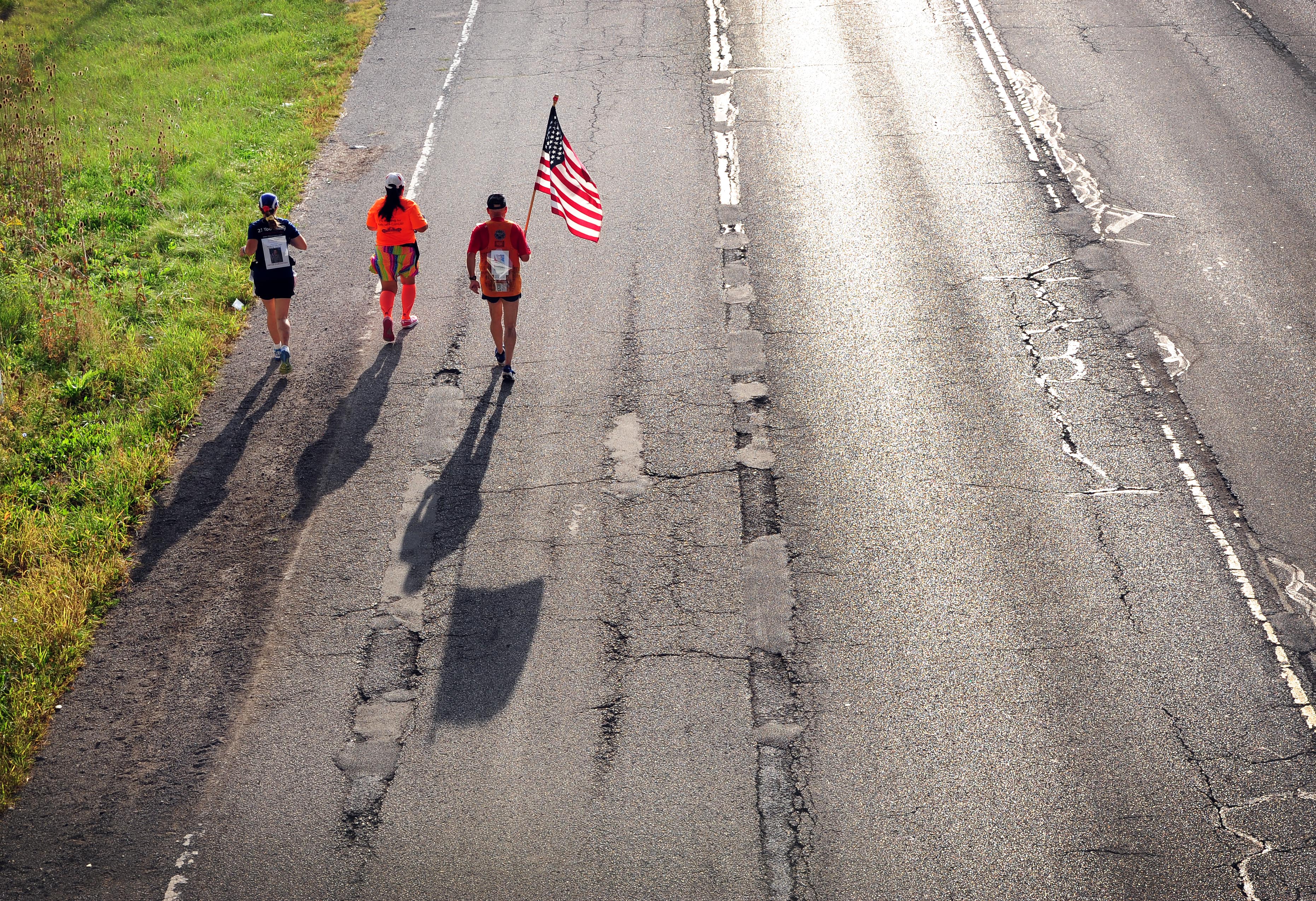 Pace Matters! In the world of marathon events, 10K's and 5K's, runners and walkers move at various paces.  A runner's pace does not define him/her as an athlete. Pace matters in the fact of how you will do in your race. Our first piece of advice in this realm is do not use the word "Slow".  Fast or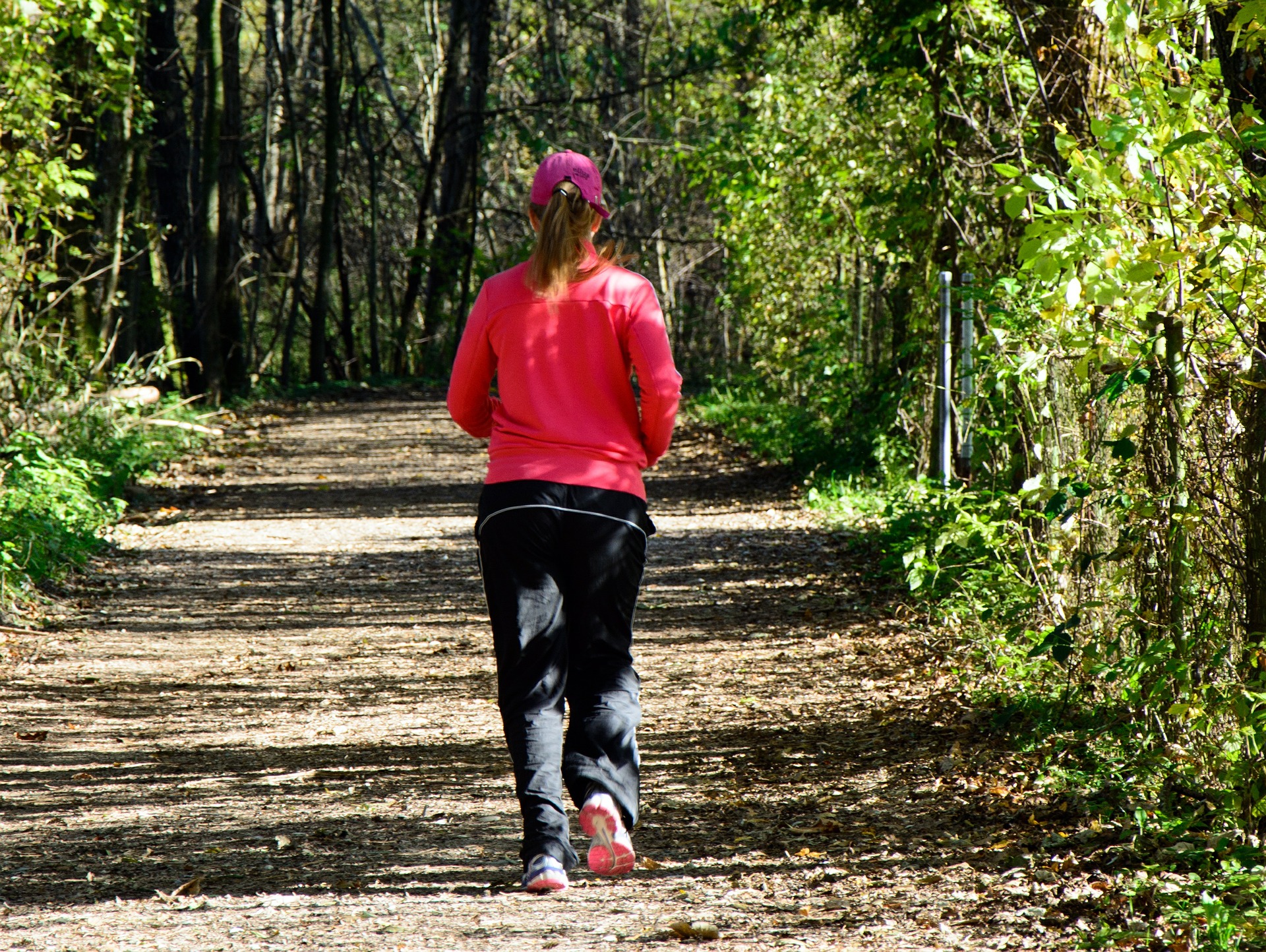 The saying goes that you can't finish until you start. Starting requires taking the first step. If you talk to a room full of runners, what that first step is will look different for each one. Perhaps the first step is signing up for a race- have you registered yet? Perhaps it's getting the shoes
Cheers to our Volunteers! We love our volunteers! We simply could not do this race without their help and the many hours they put into the event. From pre-race volunteer jobs like medal unwrapping/organizing to the very end of the race on the finish line, we celebrate our 2,400 volunteers. This week, volunteer registration opened via
We have previously blogged about running and grief.  We'd like to share another story of one of our runners who found solace in running and in one of our great charity partners in her own words.   My name is Rachael Hill, and this is my running story. In July 2010, my husband, Air Force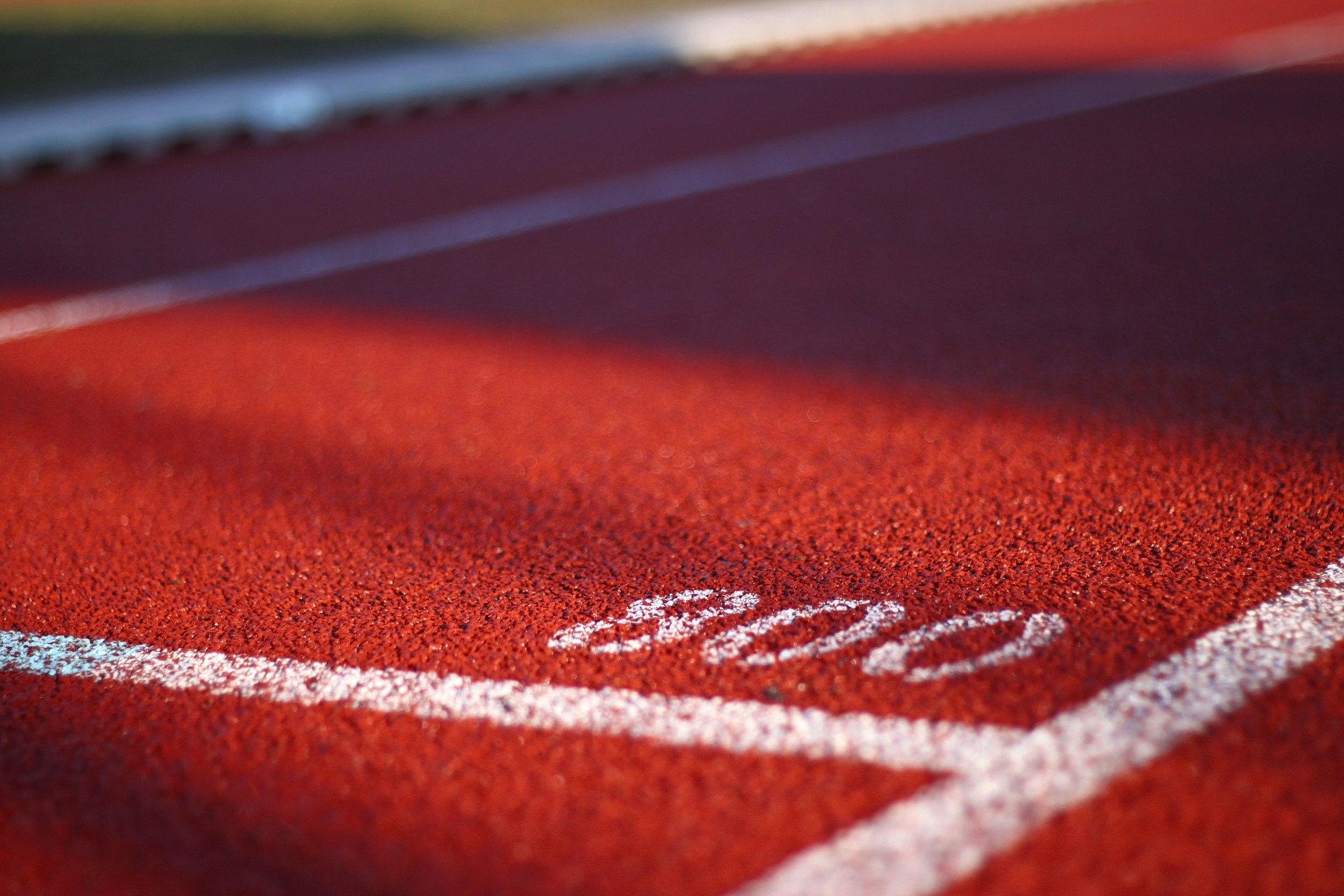 We are asked more often than not, "Do I really need to do a speed workout?".  This question is often accompanied with a grimace on the face in anticipation of our answer. If one wishes to improve not only their running times on a race, but also their overall health, speed workouts provide those results.
Amazing Grace This week we want to feature one of our runners who participate in the I Run 4 program. Her name is Helen, and this story is told by the mother of the little girl for whom Helen Runs. This is the story of "Amazing Grace", by TSgt Amanda Golembiewski. Helen Hart flew in to Dayton, OH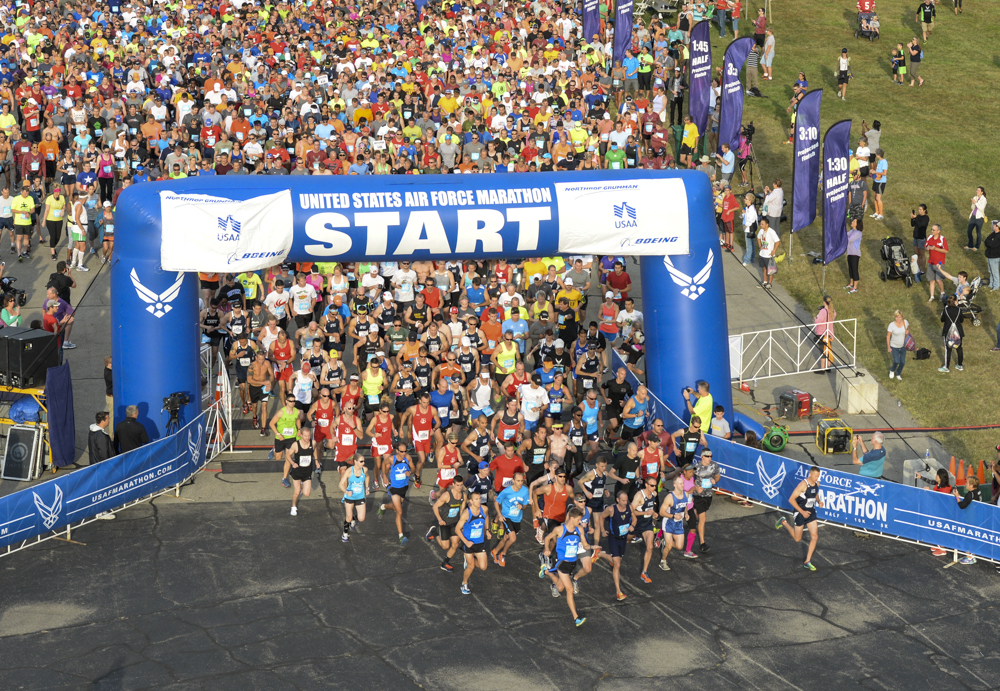 In today's society, where you can choose a race nearly any given weekend anywhere in the USA, no matter the distance, we truly appreciate those of you who choose our race! But we know there are still many who would ask- Why should I run the Air Force Marathon? What makes your race unique? We are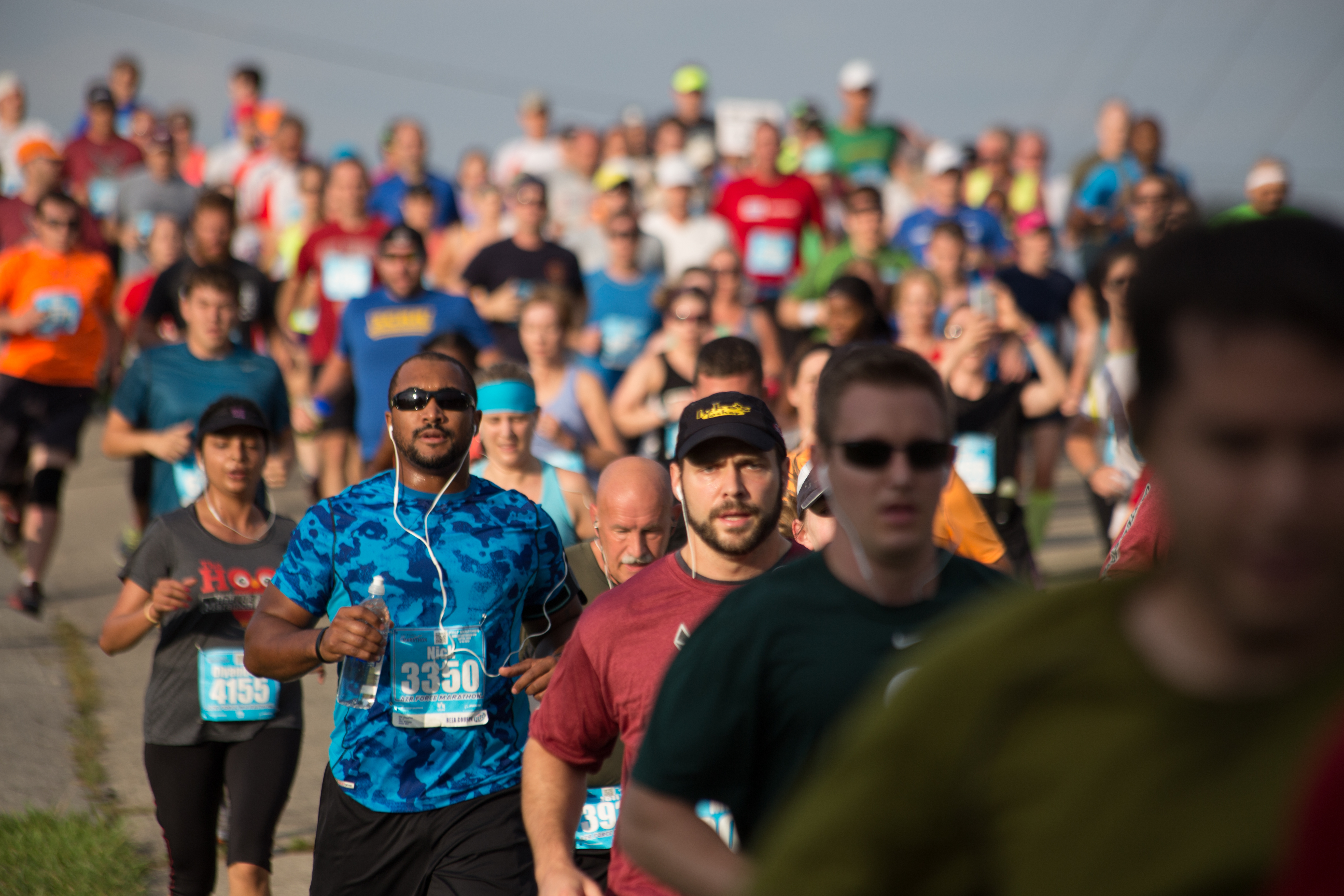 You've all heard of the phrase "Writer's Block", right? That's when an author simply gets stuck. They cannot come up with anything specific to write. They have a block. Well, today we want to talk to you about what is known as Runner's Block. Running is very much a mental sport. For the most part,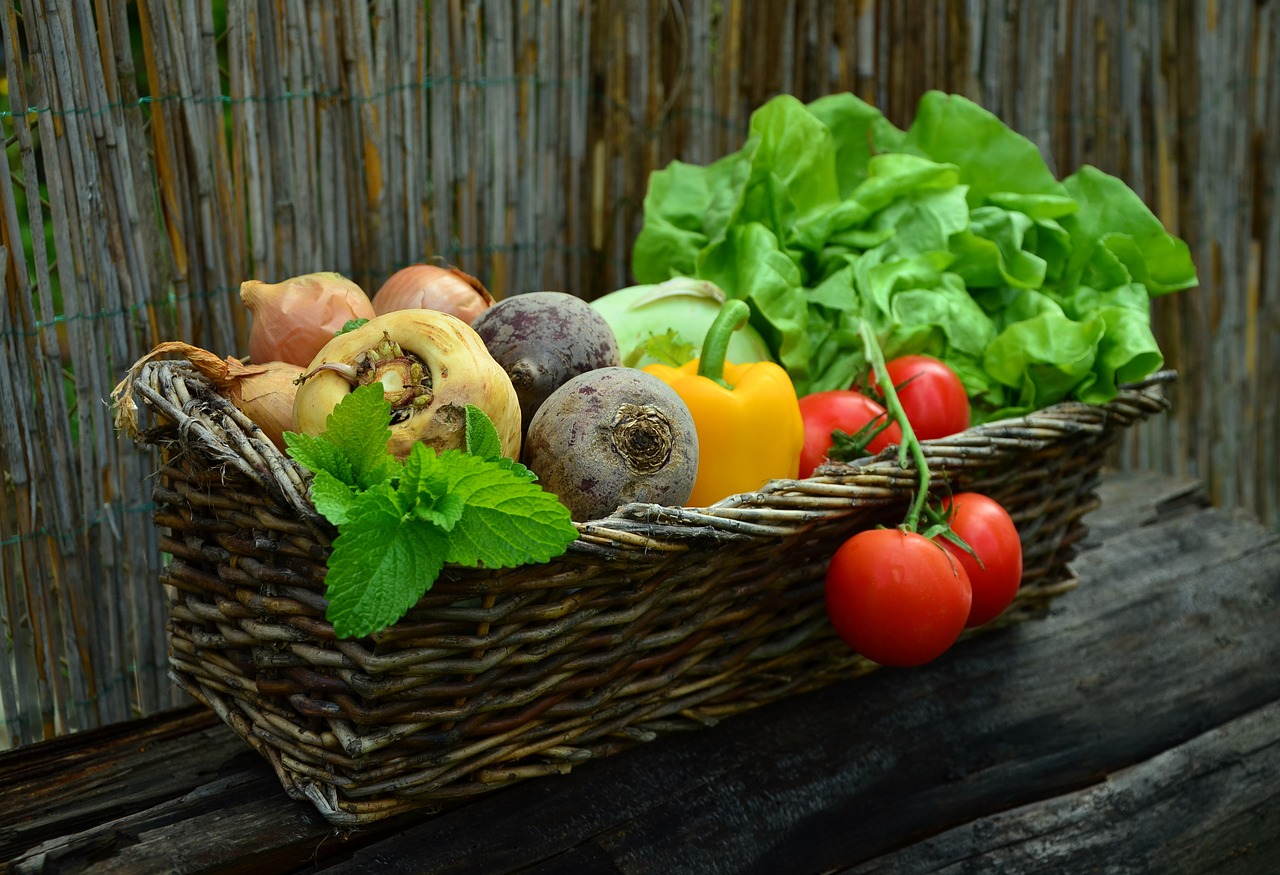 When it comes to training for a race, whether it is a 5K or a full marathon, does nutrition really matter? The answer is YES! Nutrition plays a very large role in your training plan. Many athletes function under the myth that because they are burning extra calories while training, then they can consume whatever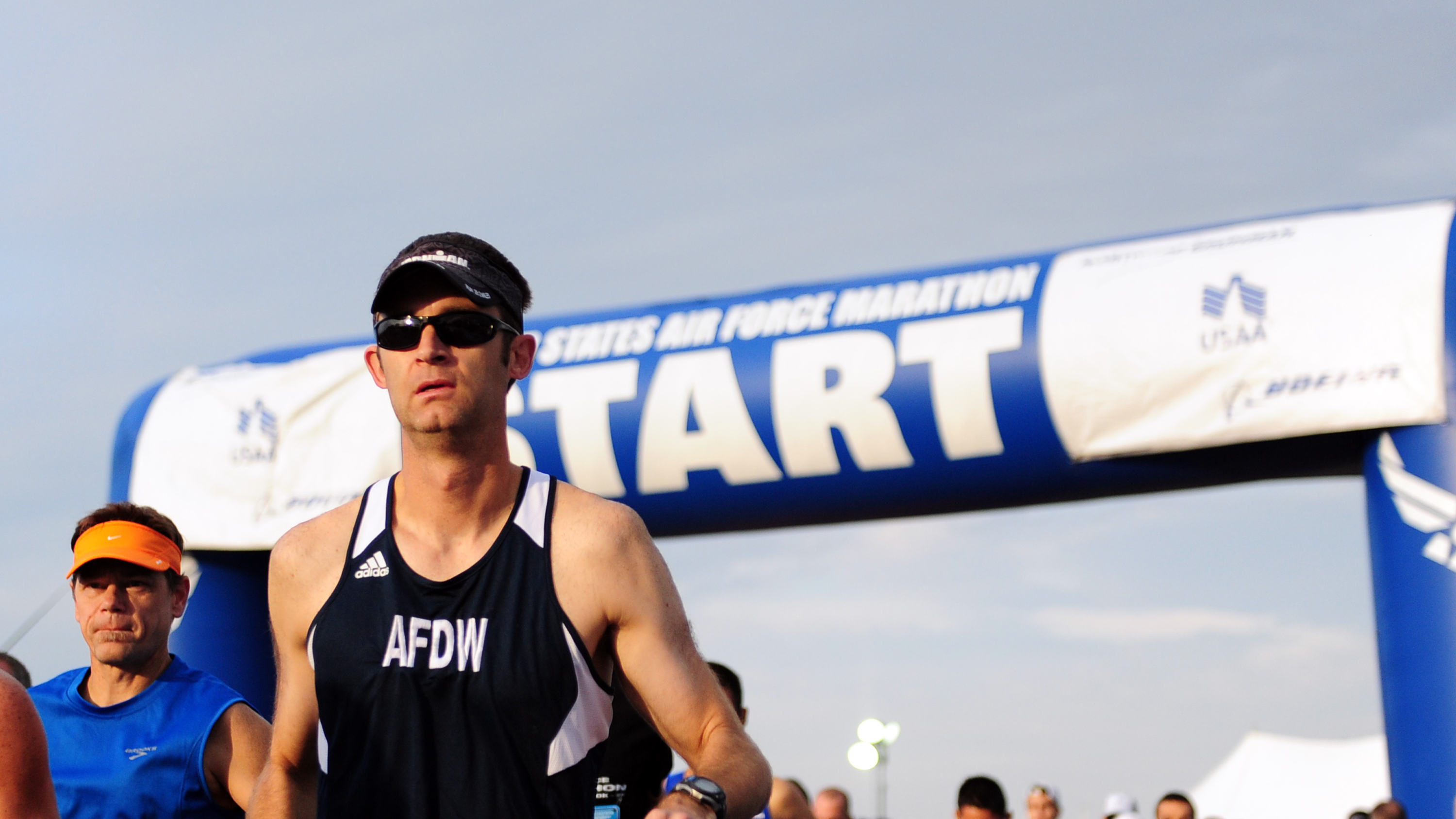 The MAJCOM Challenge is its own competition within the Air Force Marathon. Founded in 2007, it has grown to become an event military members look forward to applying for and participating in each year. "For me, the Air Force Marathon has always been a way to celebrate the heritage of the Air Force. Having done
The following story of the 3rd Air Force Marathon is written by Air Force Marathon Marketing Coordinator, Rick Perron. In June of 1998 I was a young lieutenant stationed at Elmendorf AFB, AK when I got the call no son wants to get. My father was diagnosed with terminal lung cancer and had 6 months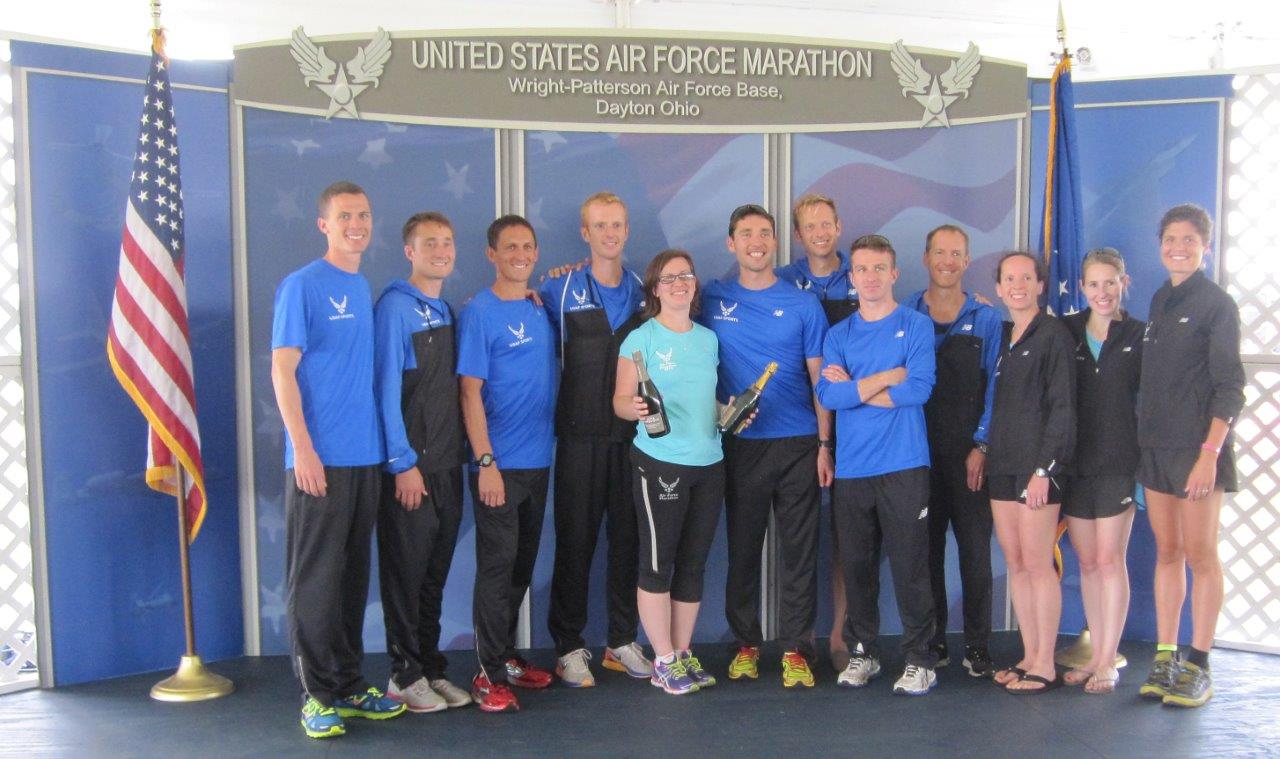 By Rachael McKinney If you would have told me ten years ago that I would be on staff for the Air Force Marathon, I would have laughed at you. Yet here I sit, evidence of the fact that dreams can and do come true. I want to share with you my running story. In 2008,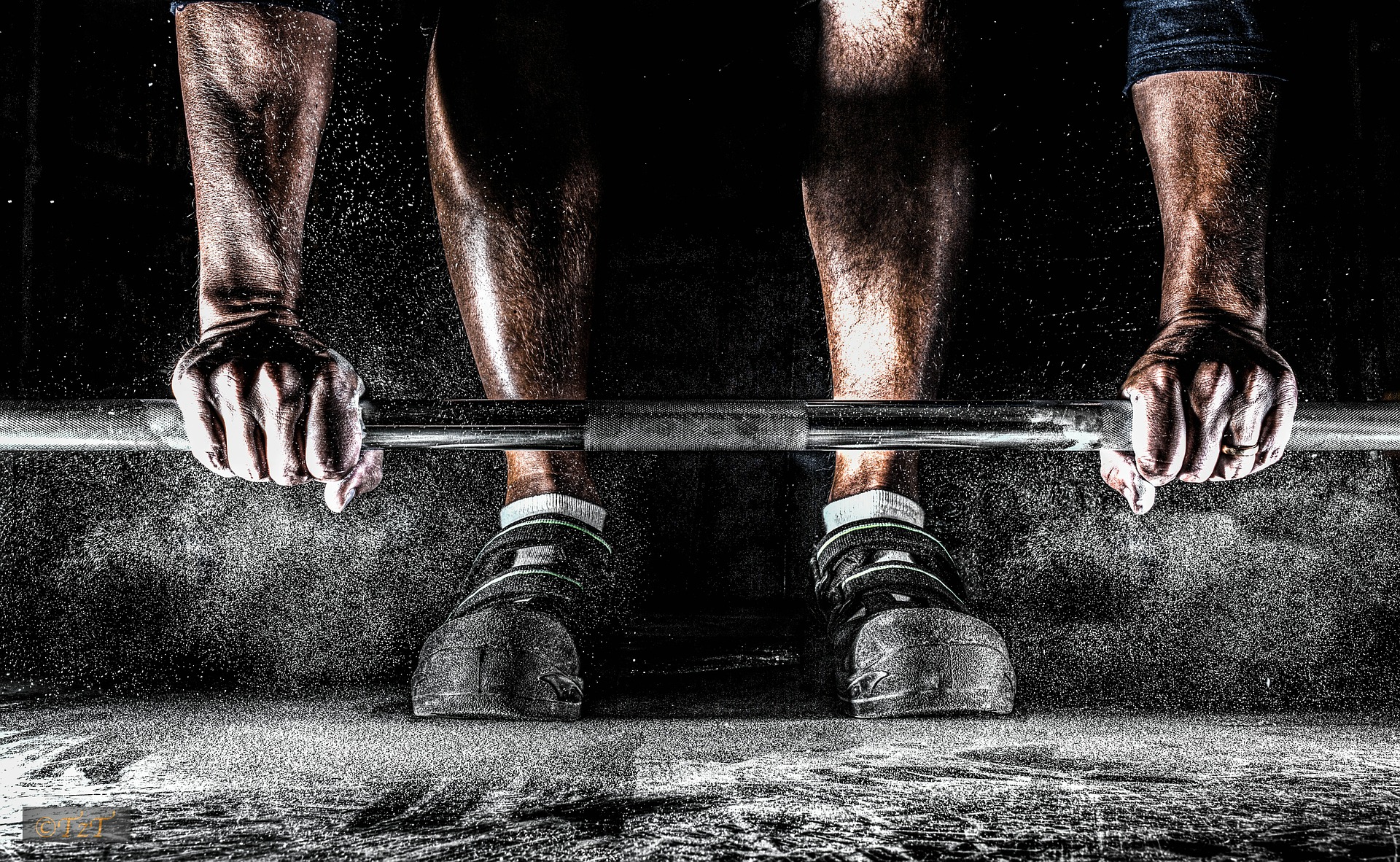 Running only requires the legs so I don't have to do strength training, right? Wrong. Runners often have the false idea that all they need to do is get out and run. However, that is a myth, and we want to share some reasons why Strength Matters. What propels the body forward? Answer: your hips
This is the story of James Hubbard, one of our runners, in his own words. My father served over 20 years in the Air Force before retiring as a senior Noncommissioned Officer and moving the family back to his home town in rural Virginia. Growing up as an Air Force Brat is not the easiest
Runners, we'd like to share more with you from the way-back file.  Courtesy of the 88 ABW Historian… Wright-Patterson AFB hosted the second Air Force Marathon on 19 September 1998. The services division opened and staffed a full time marathon office to better manage and expand the event. Improvements over the first marathon included a revised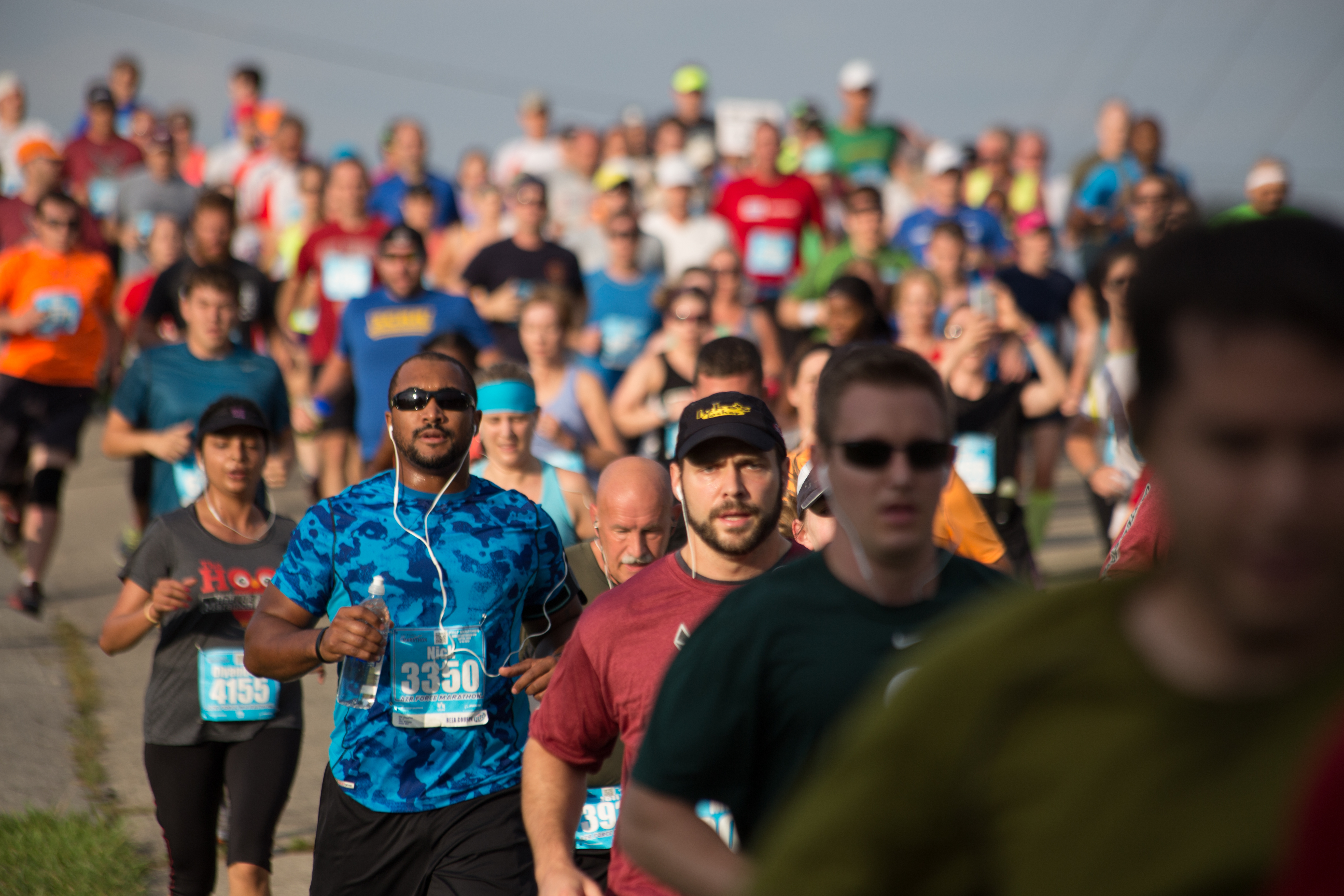 Is the Air Force Marathon Course Hilly? A question we frequently get in regards to our race is "Is it a flat course, or hilly?" Honestly, this answer varies for each person; not because we are making up a different response, but because every single person has a different definition of what a hill is.
*Once a month, we want to feature one of our runners' story. If you wish to submit your story, you can do so by emailing it to us at usaf.marathon@us.af.mil. * This is Ken Bean's story, told by him. Thank you, Ken, for sharing. Welcome to my journey.  In 2010, I started running for my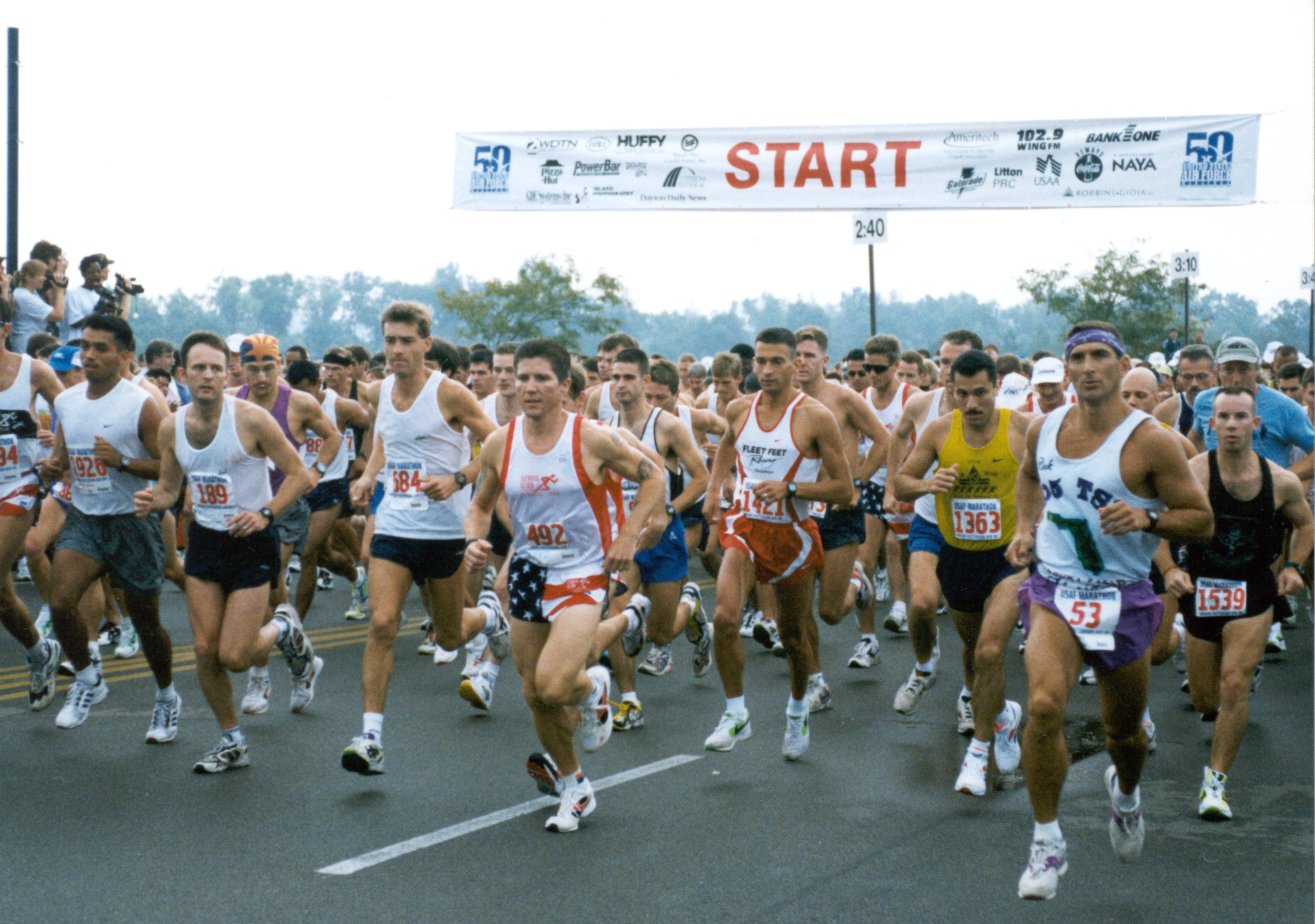 As we approach the 20th Air Force Marathon, it is only natural to look back at where we've been.  Our first race was the start of something special and runners have come back year after year to celebrate what makes our race unique but the first field of runners had no idea they would be
Happy New Year, Runners! With a new year come all aspects of resolutions and goals and dreams. The process of reaching those is challenging at times, as we stated in a recent blog. However, we have found a great article we believe should do all the talking for us this week. Runner's World has published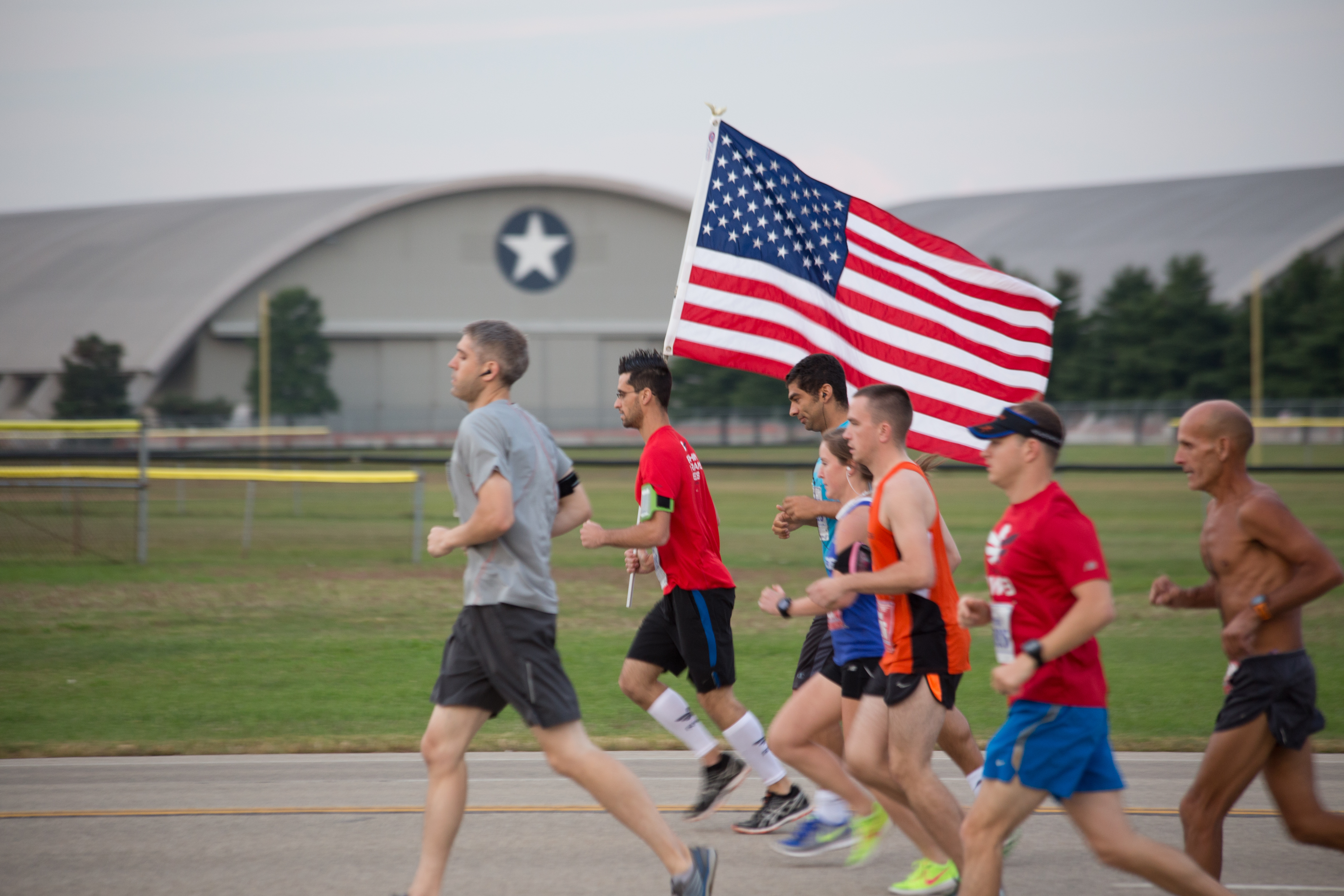 Believe it or not, the time has rolled around once again for the Air Force Marathon registration! As the clock strikes midnight on January 1, registration opens for all events! On January 1, the Full Marathon and the Half Marathon will be at a $10 discount, and the 10K and 5K will be at a
Go for It! "Have a dream, make a plan, go for it.  You'll get there, I promise." – Zoe Koplowitz Dream Big How many of you are goal driven runners? The dream exists within each one of us, to some degree. Maybe the dream is simply to "just finish." That is most certainly a worthy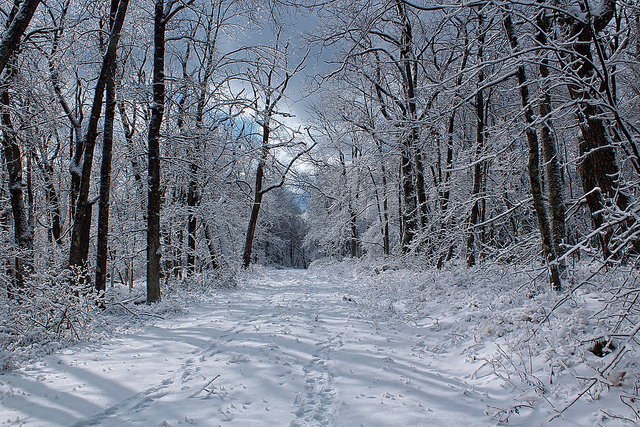 As winter is quickly approaching (In some places it's already here), we know the inclement weather makes training diligently for some runners a little more challenging. So, we want to provide some tips and training resources to help get you through these colder days. We are not certified experts, but we have put in some
We have much for which to be grateful this year.  We are grateful for our runners, our volunteers, our sponsors, our spectators, our charity partners, our expo vendors, the support of base organizations and the many friends on social media. Runners Without our runners, there would be no Air Force Marathon. Thank you for the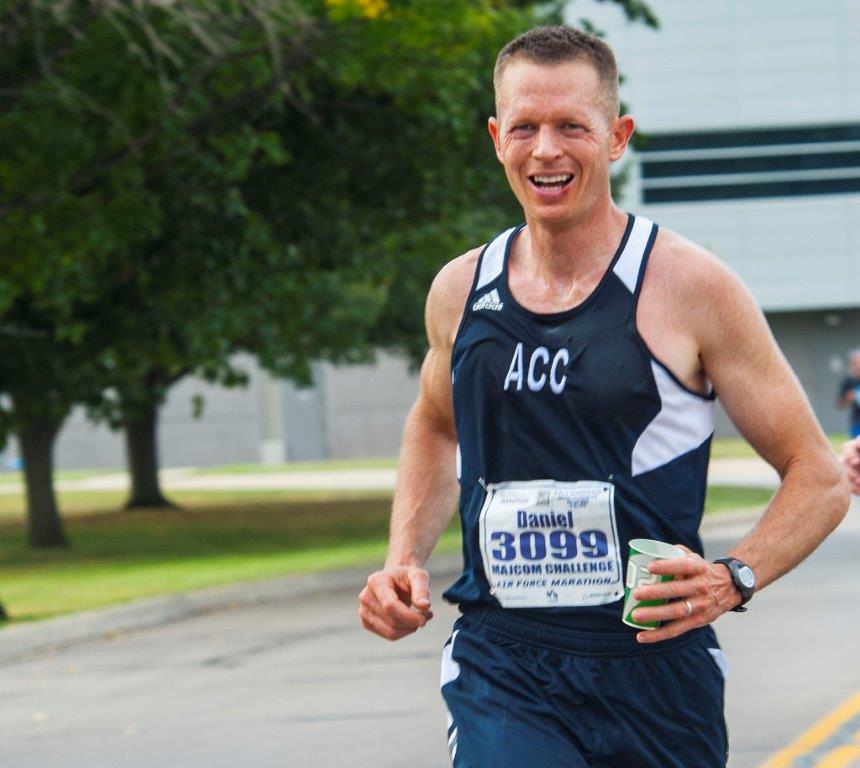 WRIGHT-PATTERSON AIR FORCE BASE, Ohio – The winner of the Air Force Marathon's MAJCOM Challenge was announced last week at Corona Fall and the prestigious traveling trophy was presented to Air Combat Command.  The challenge, held as part of the 19th Air Force Marathon, September 19, 2015 at Wright Patterson Air Force Base pits teams from the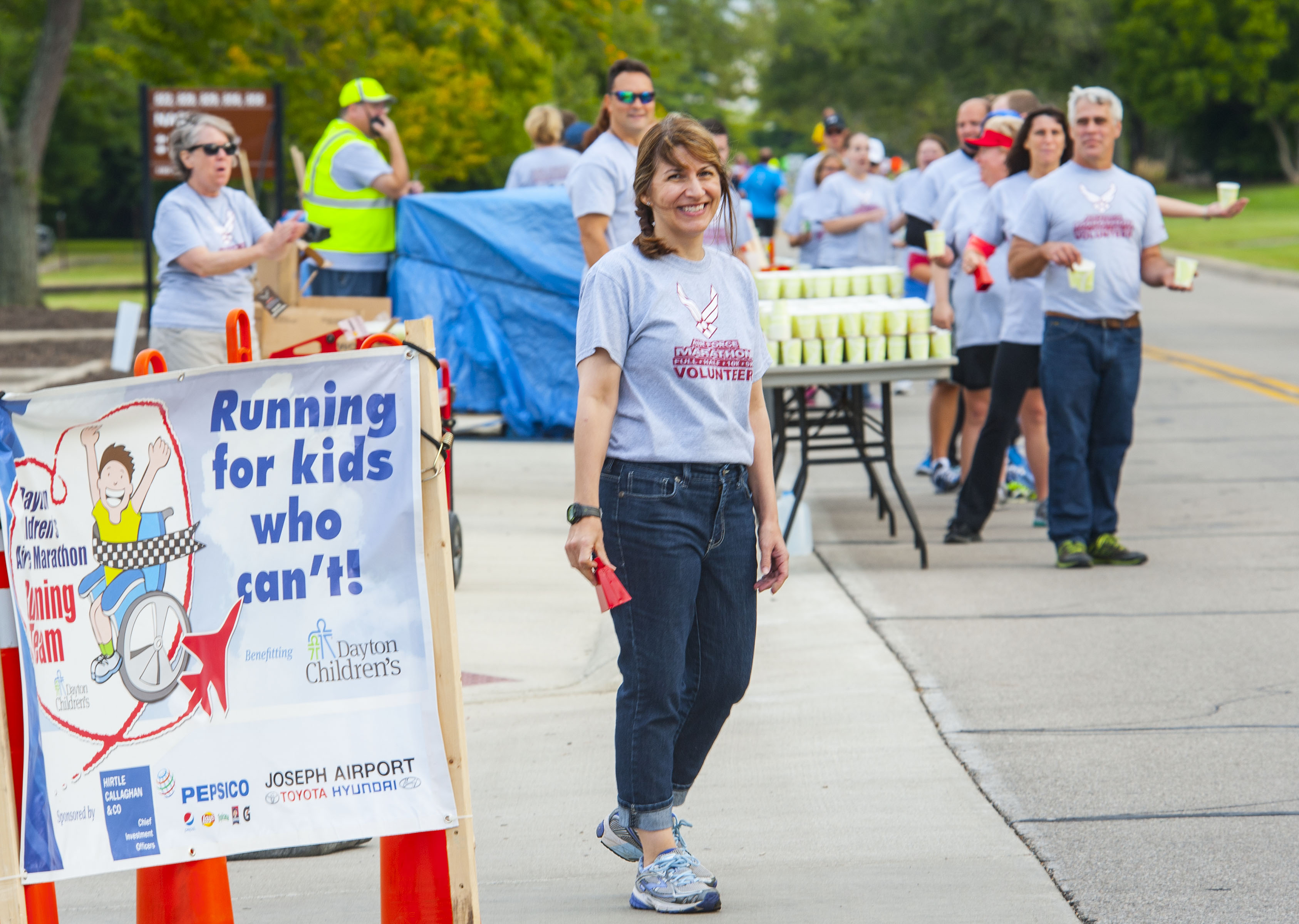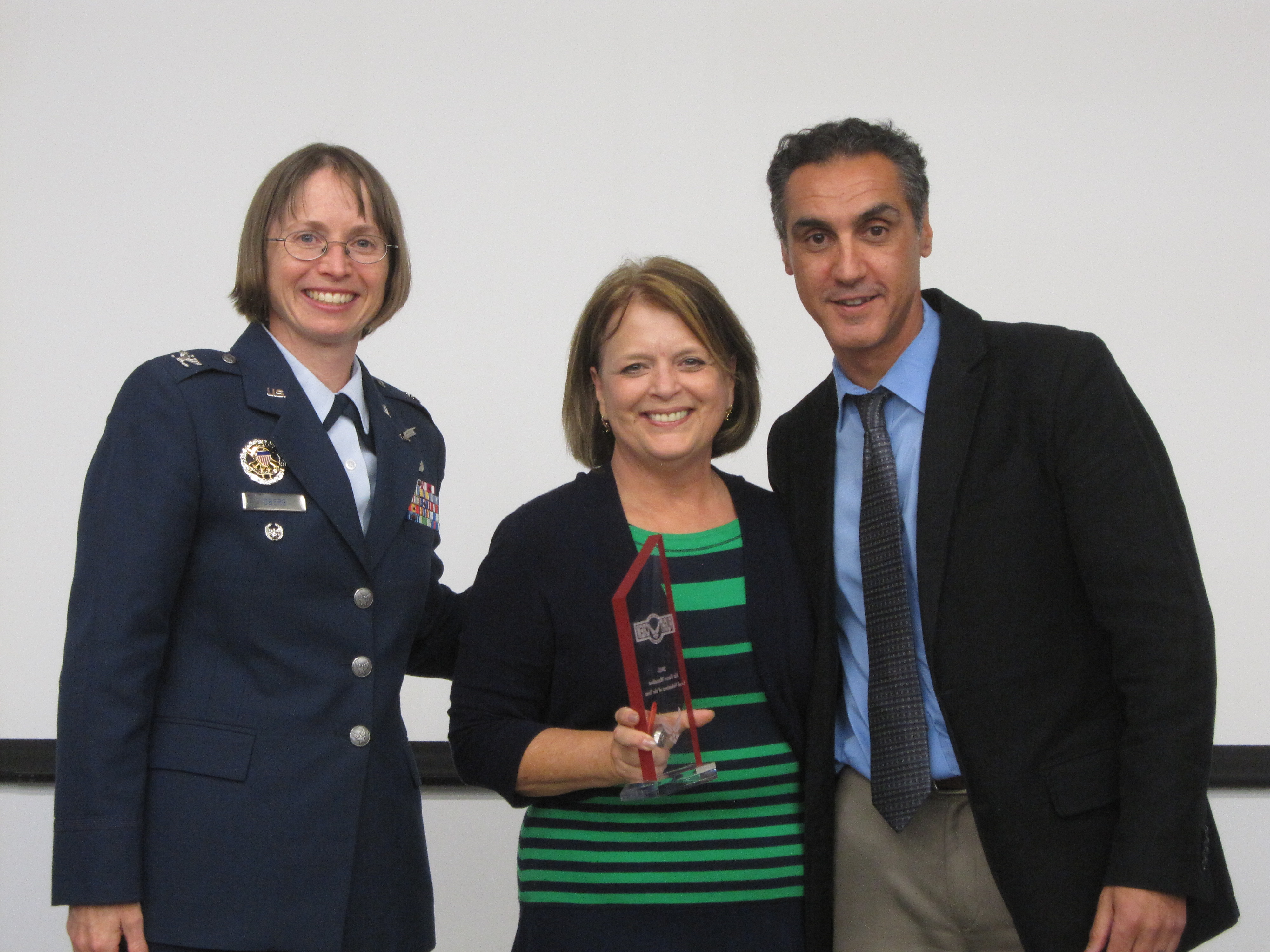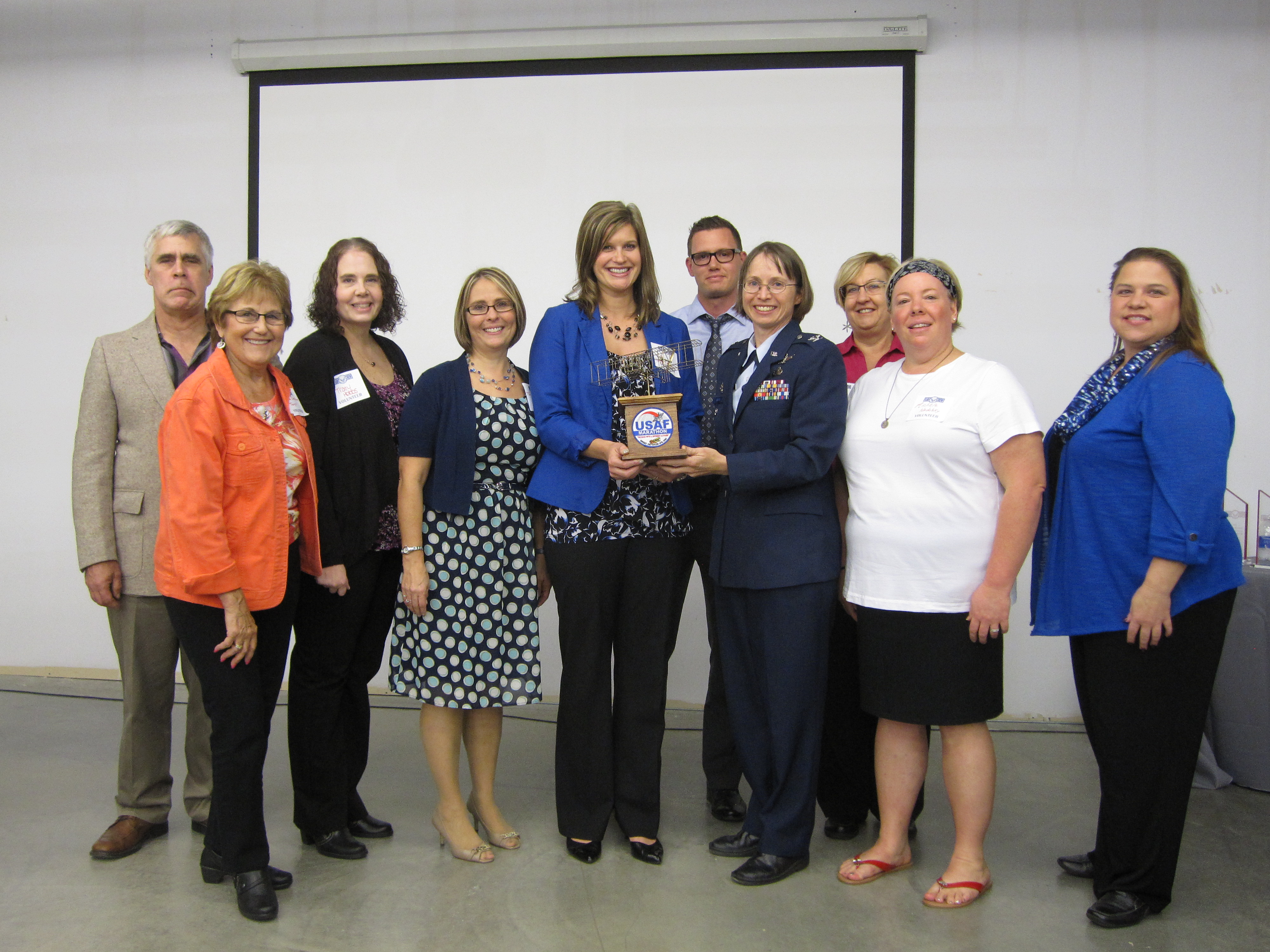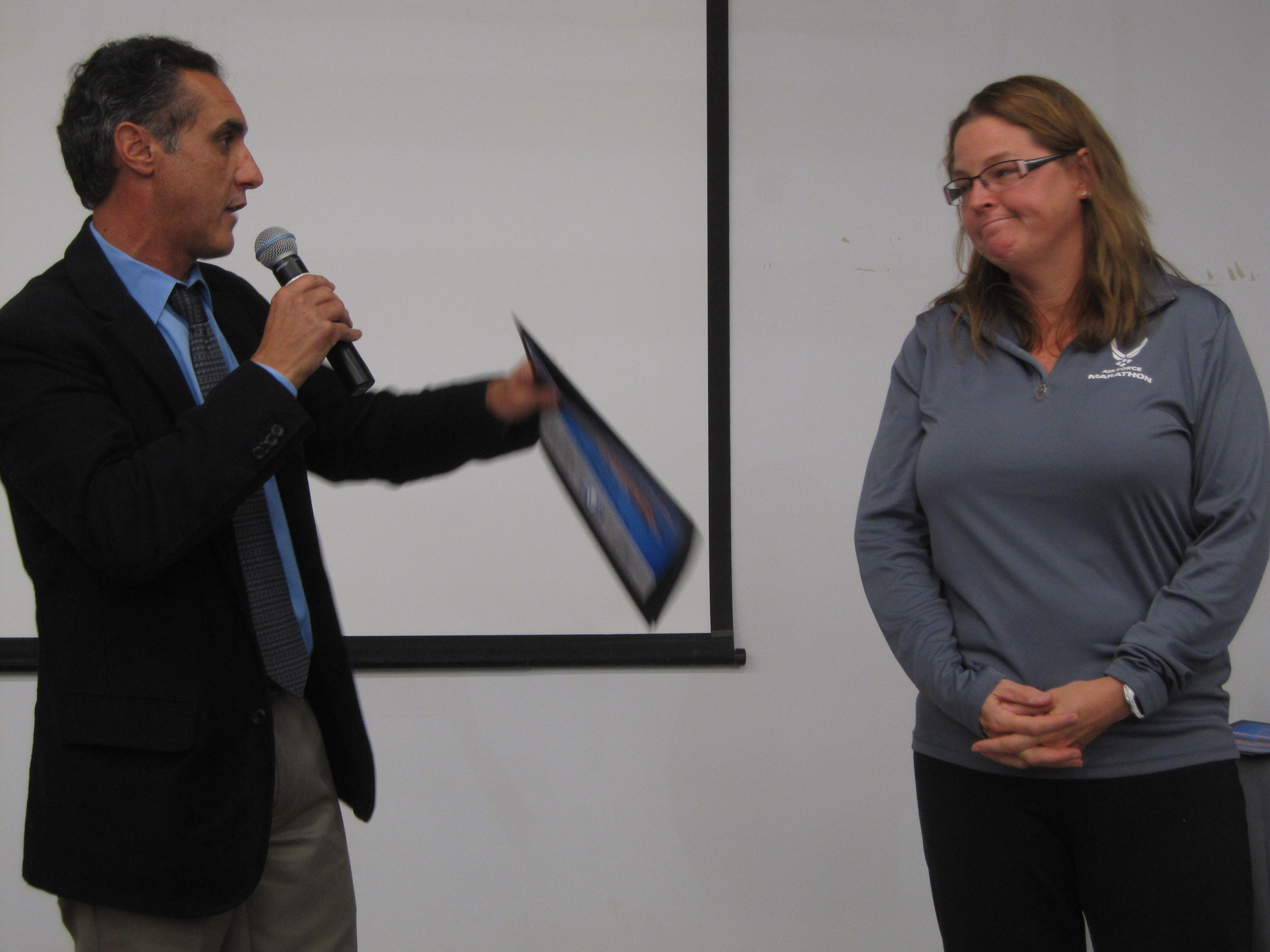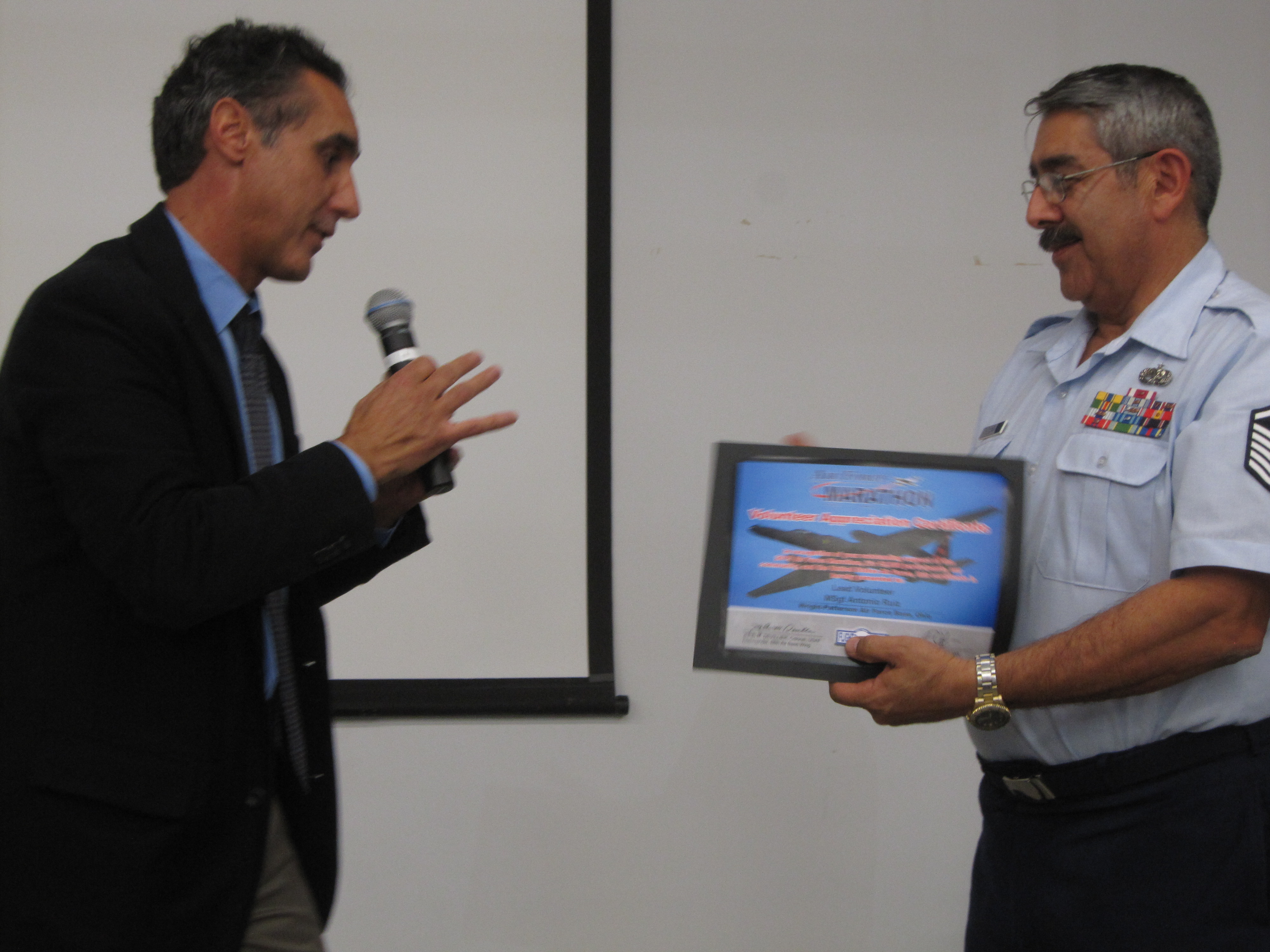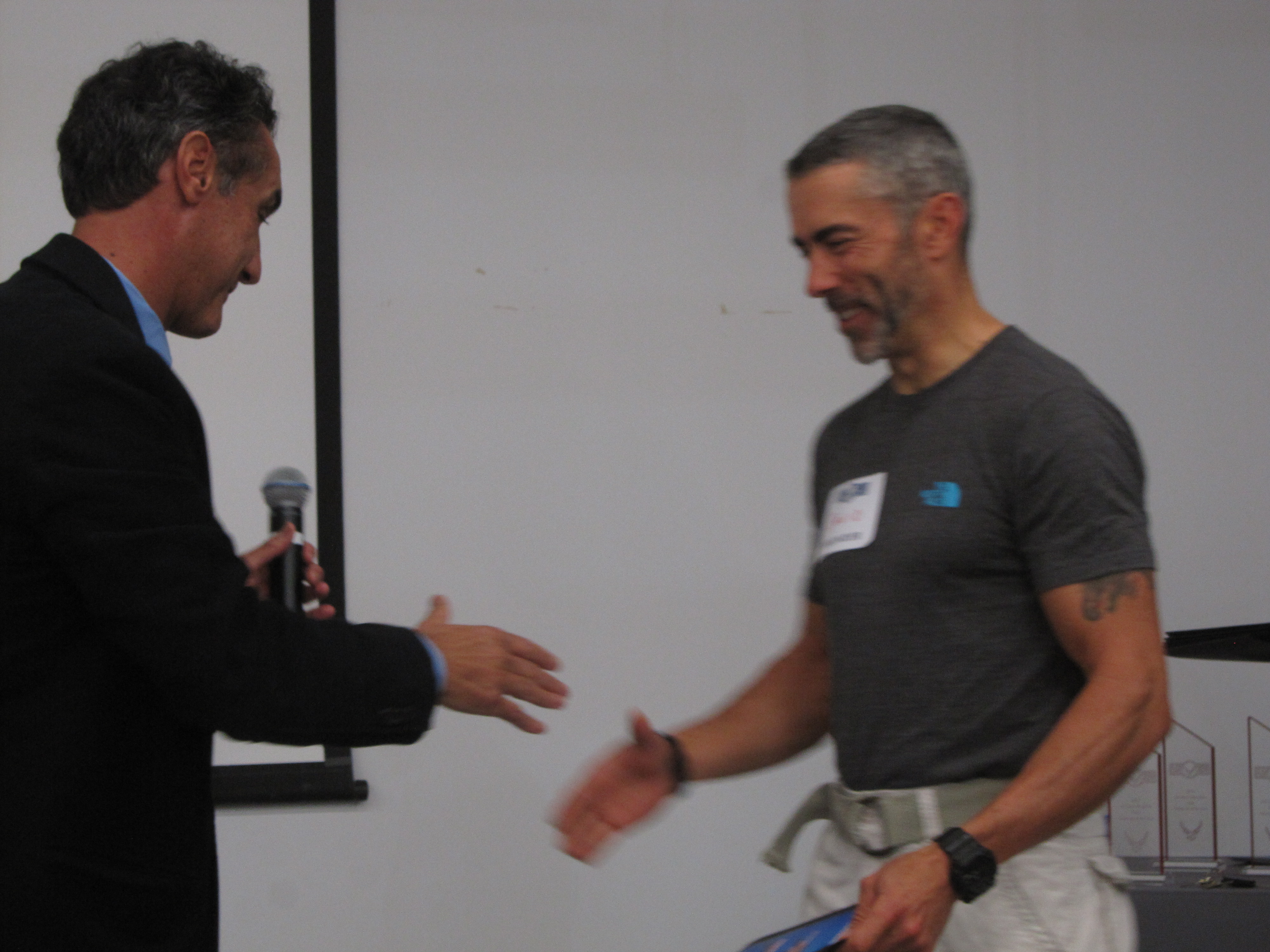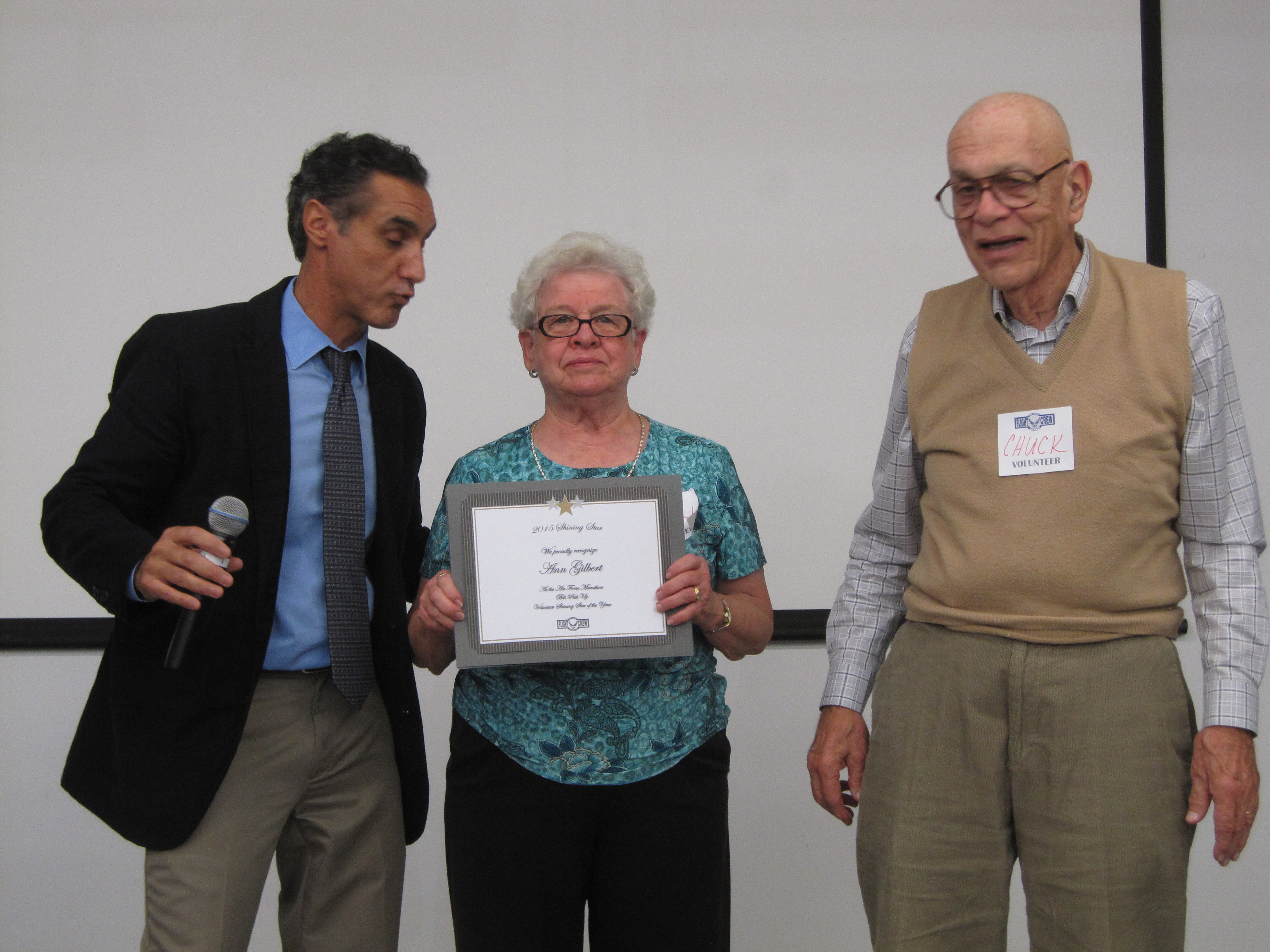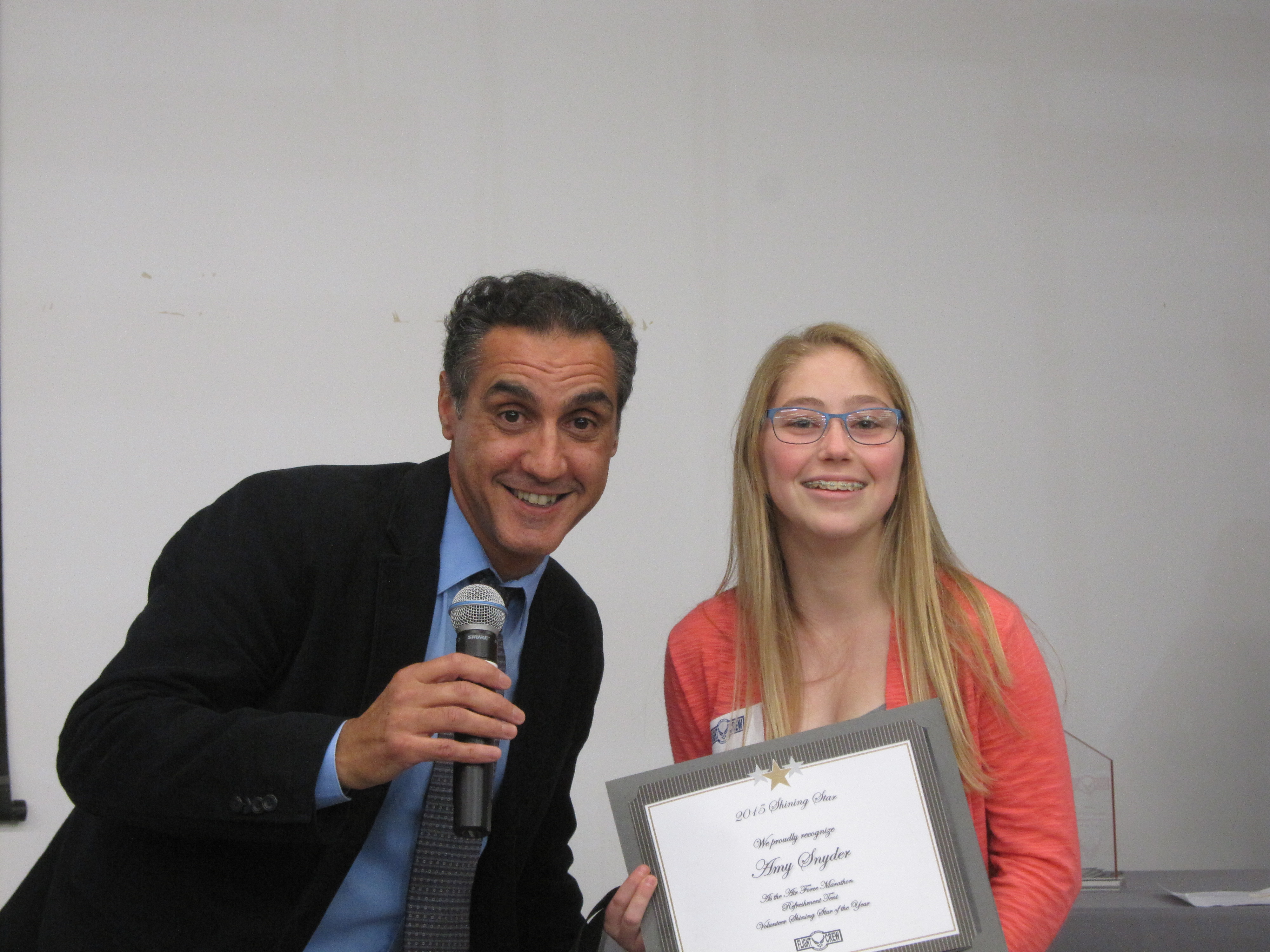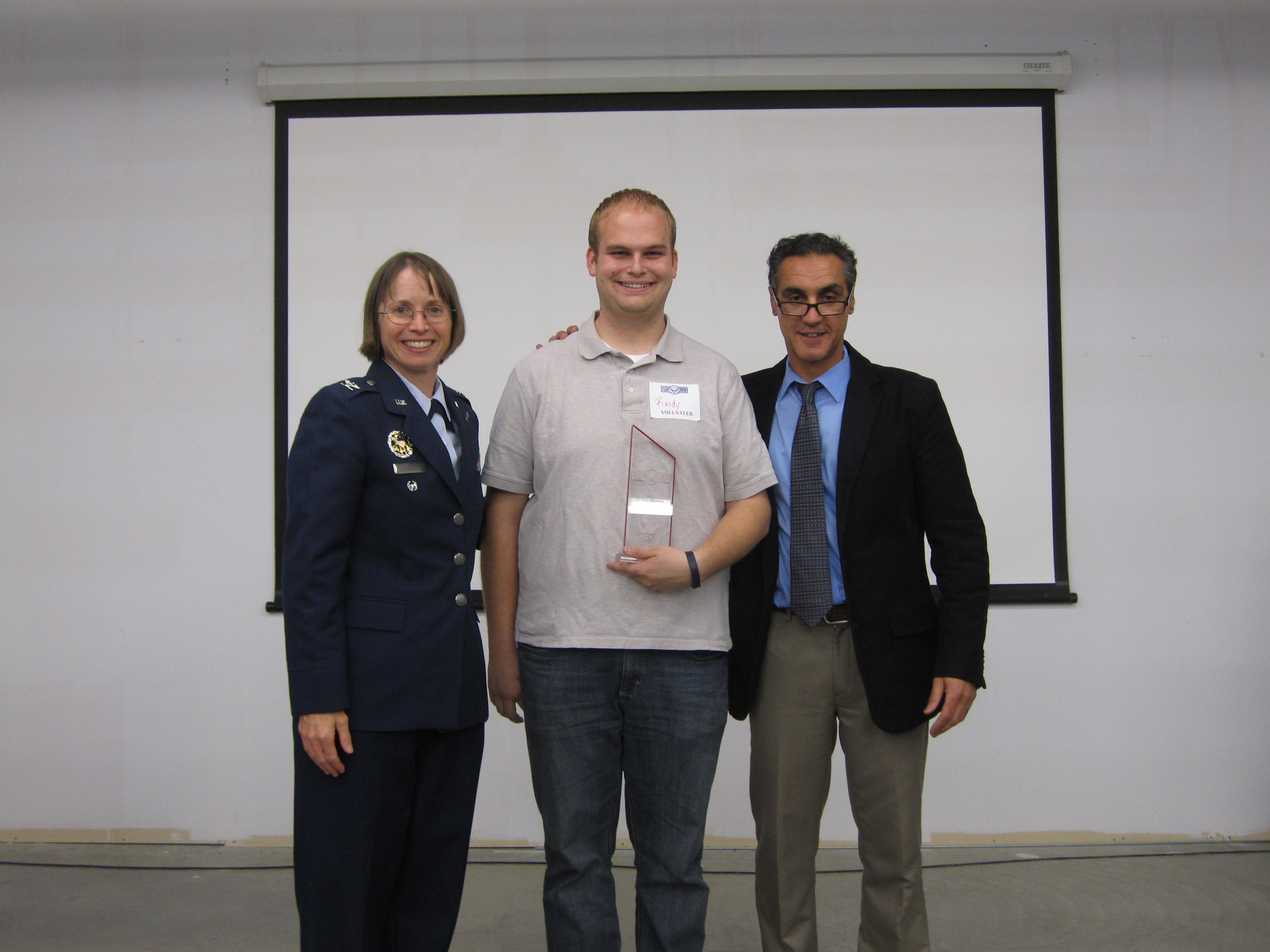 This week we are excited to honor our volunteers. On Tuesday, November 3, 2015 at the Soin Medical Center here in Beavercreek, OH, we held our annual Volunteer Appreciation Reception. We had roughly 2,400 volunteers who made the recent race a success. The volunteers gave willingly of their time and abilities to ensure that our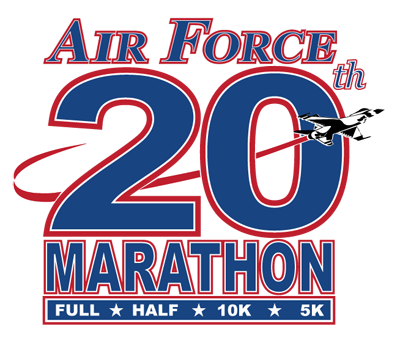 William Shakespeare said, "The best is yet to come." As we approach our 20th year in 2016, we are preparing for our best event yet, and we invite you to come be a part of history; the Air Force Marathon history. Welcome to our newly launched website and blog! We are excited to introduce this