Page - Breakfast of Champions
Friday, September 16, 2016
8:00 am – 10:00 am  (Times subject to Change)
The Breakfast of Champions will be held at the Holiday Inn Dayton Fairborn.
The 2016  speakers are to be determined.  They will be part of  a panel-style presentation  followed by audience Q&A and autograph signing.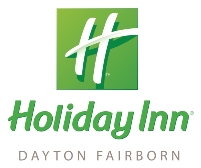 The breakfast buffet includes fresh fruit, assorted bagels, oatmeal, yogurt, scrambled eggs, croissants, coffee, tea and juice.