Blogs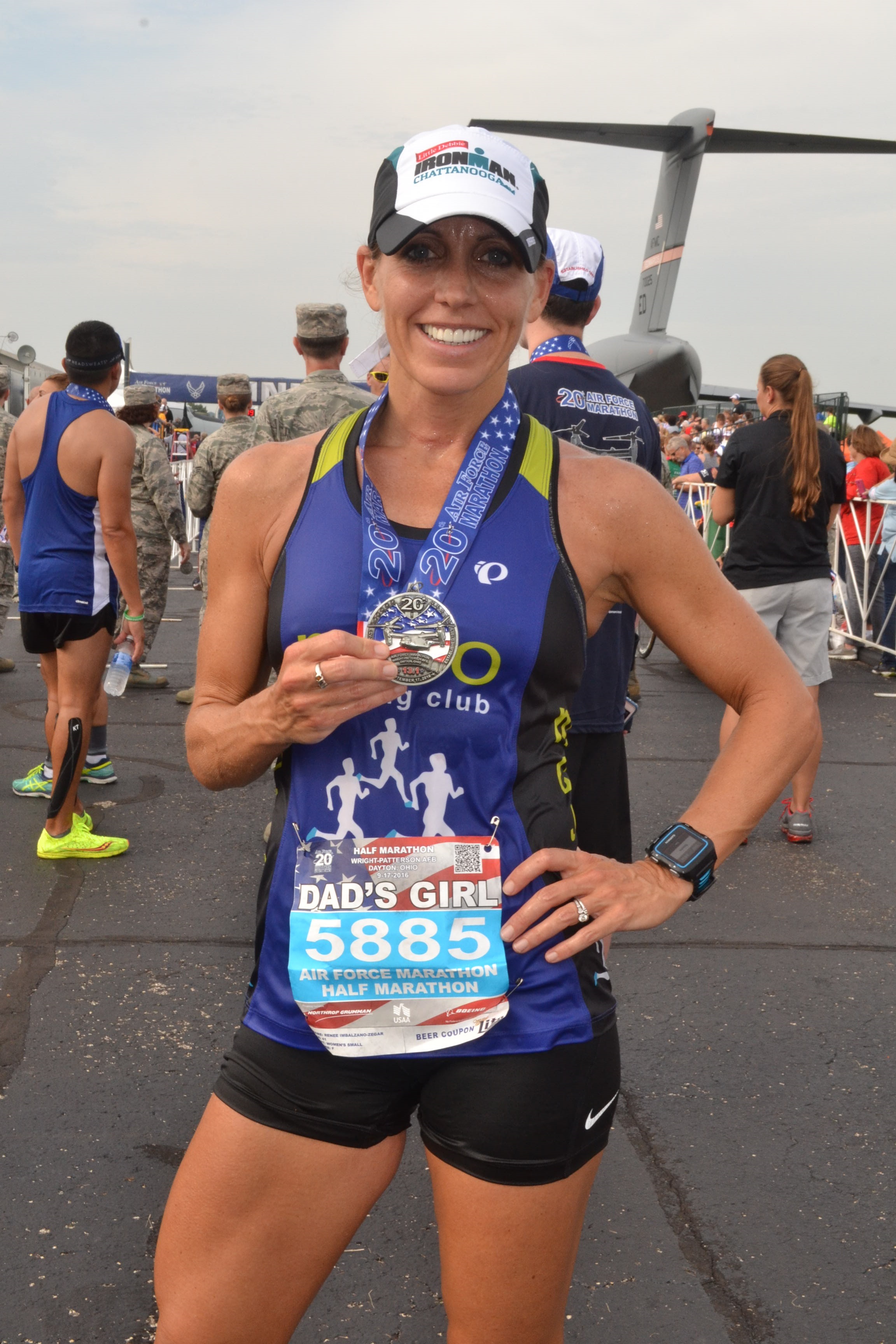 Keep on "Tri-ing" This week we welcome another guest blogger.  If you have a story you'd like to share, e-mail us at usaf.marathon@us.af.mil. My name is Renee Imbalzano Zegar from West Chester, Ohio.  I am a 41 year old wife and mother of a 13 and 10 year old.  I work full time as a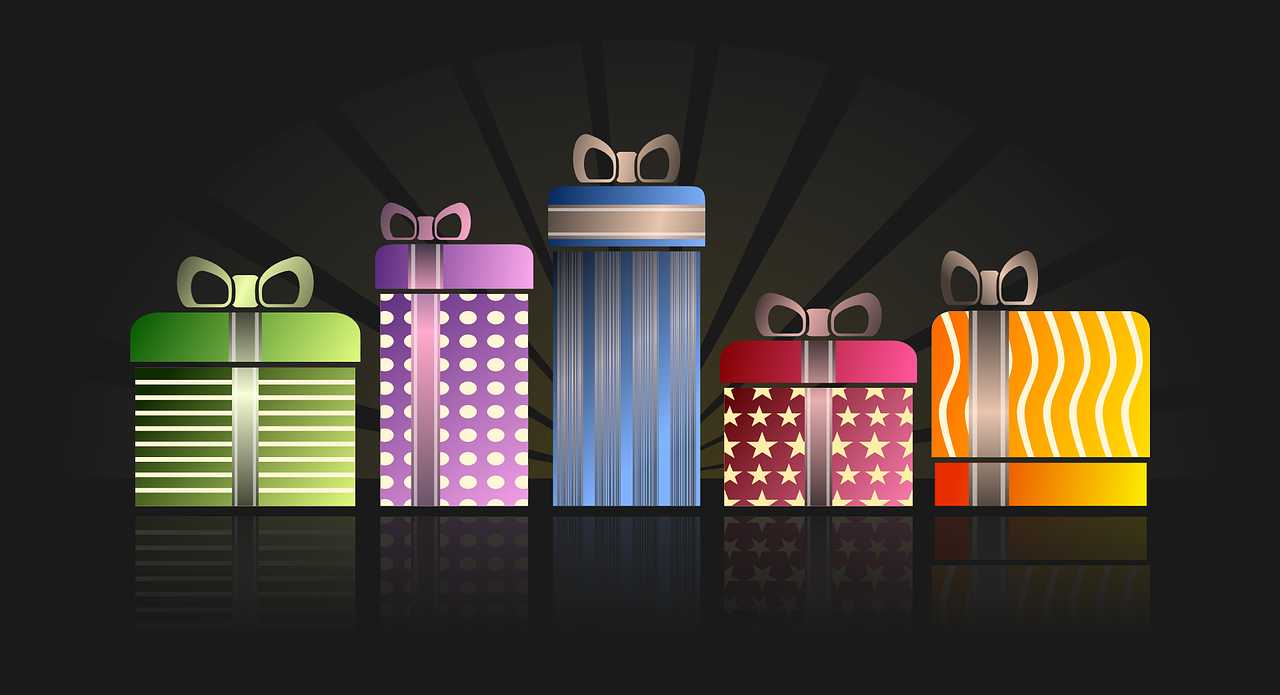 With the running industry having a life of its own these days, hundreds of products exist which runners use. Since it is the Christmas season, perhaps you are searching for the perfect gift for your runner. Or perhaps you will be treating yourself to a new running gadget. We thought we'd offer a few suggestions.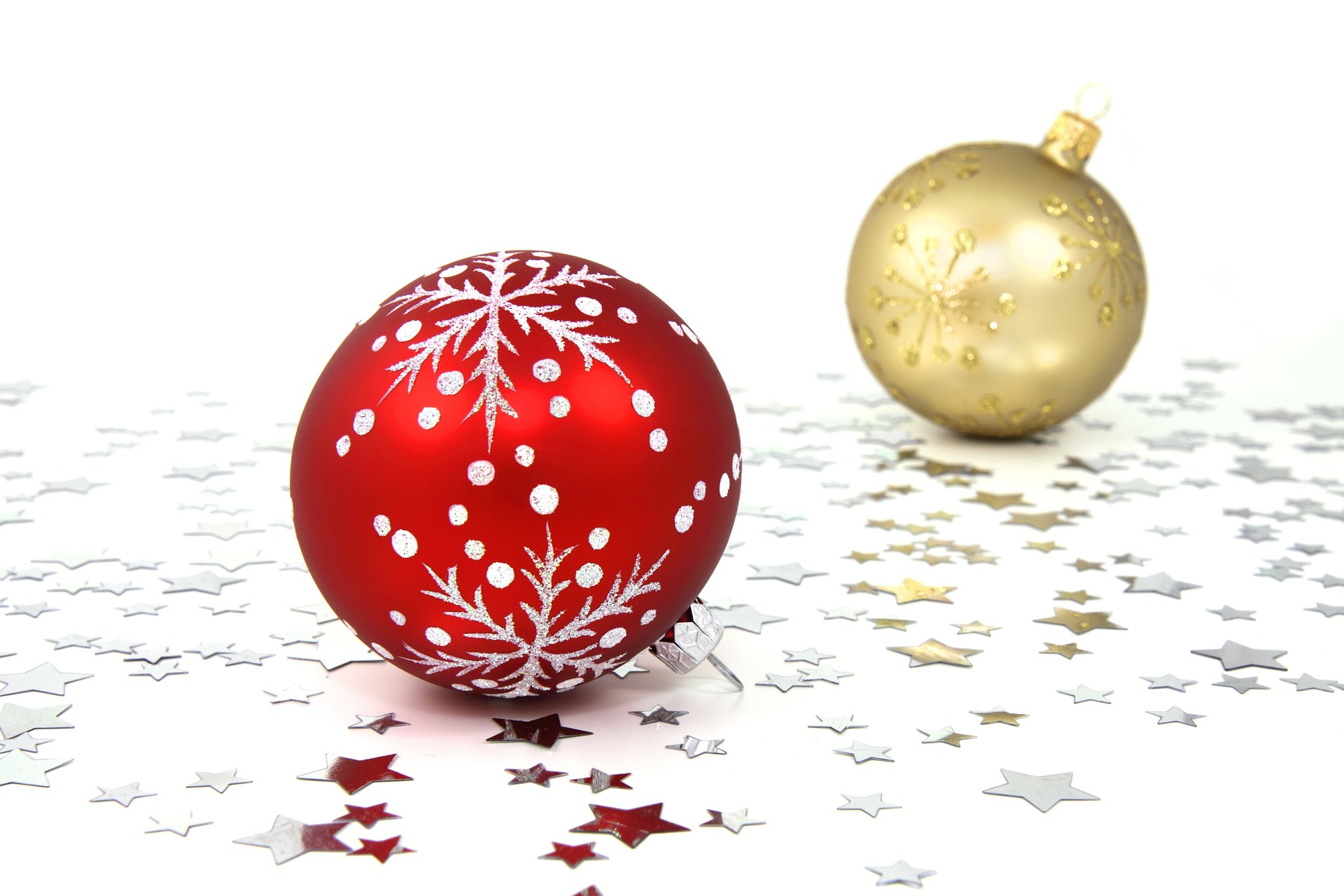 December is upon us, and tomorrow will be the first day of the last month of 2016. For many, this becomes a time of reflection of what the year has been for them and perhaps a time of what they want the next year to become. Also what happens at this time of year is
For anyone who has worked on Roblox toned available for alone events, one is well-conscious of so how addictive any of the sport may be. Whenever the tiny chests pop up, information technology is convinced since if the laborious work is being value information technology independent of the game instantly turns all the more enjoyable.
Pam Stapleton is kind enough to share her running story with the Air Force Marathon and our readers. Here is her story and why she runs for Ron. I've been doing the USAF 5k since 2014 and there are two things that I always put on my race bib – #werunforron and W8VZM. 2016 is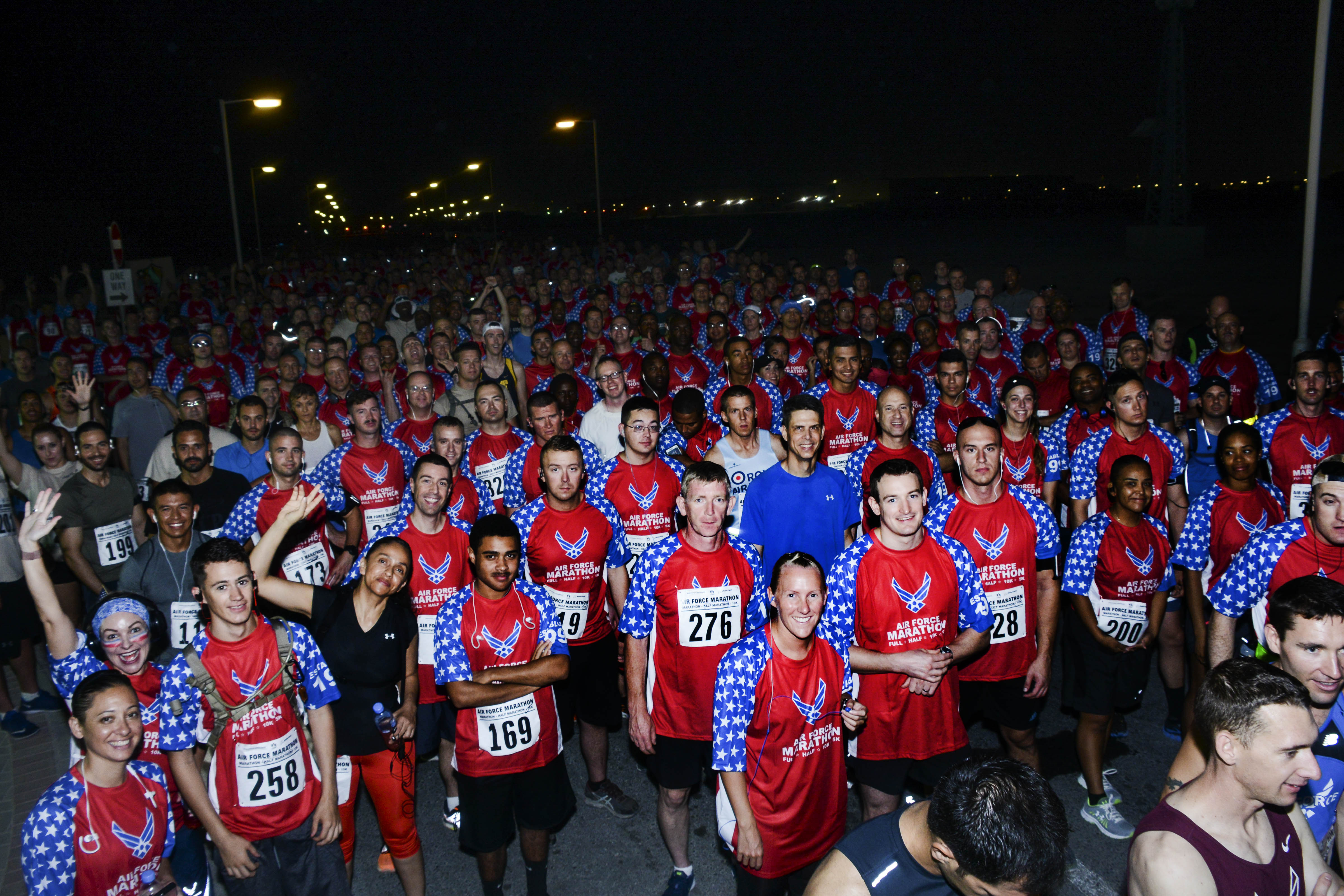 Today we celebrate Veterans Day. At the Air Force Marathon, we do not take this for granted. Many of our race participants are veterans. Every day we get to experience and see what happens with the military a little more closely than others. We are so thankful for what each of them do to sacrifice for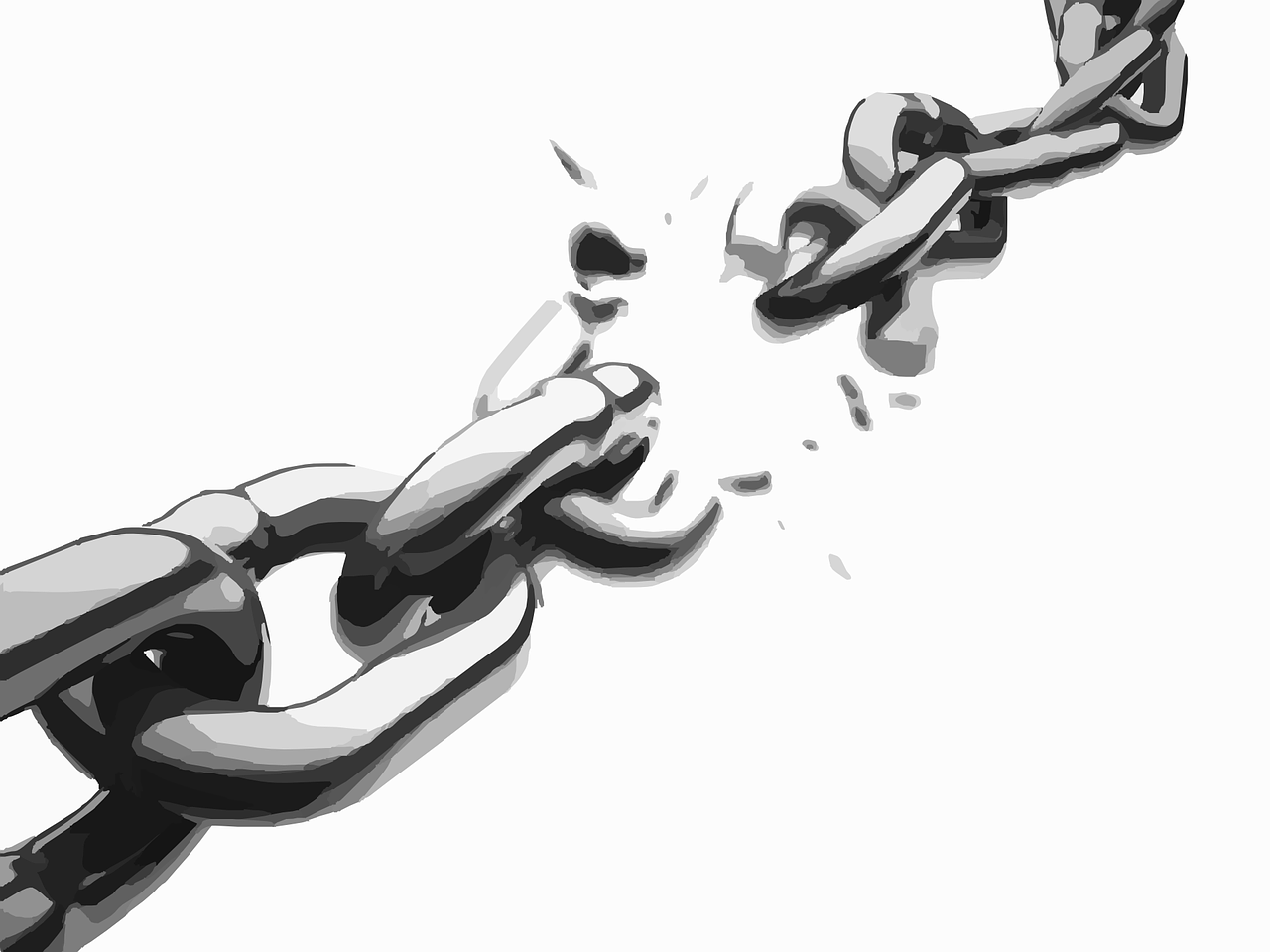 There is a proverb that says "A chain is only as strong as its weakest link." While that proverb is proven to be quite true both literally and figuratively, we'd like to expand upon that and say that your body is only as strong as its weakest area. We have talked about strength training before,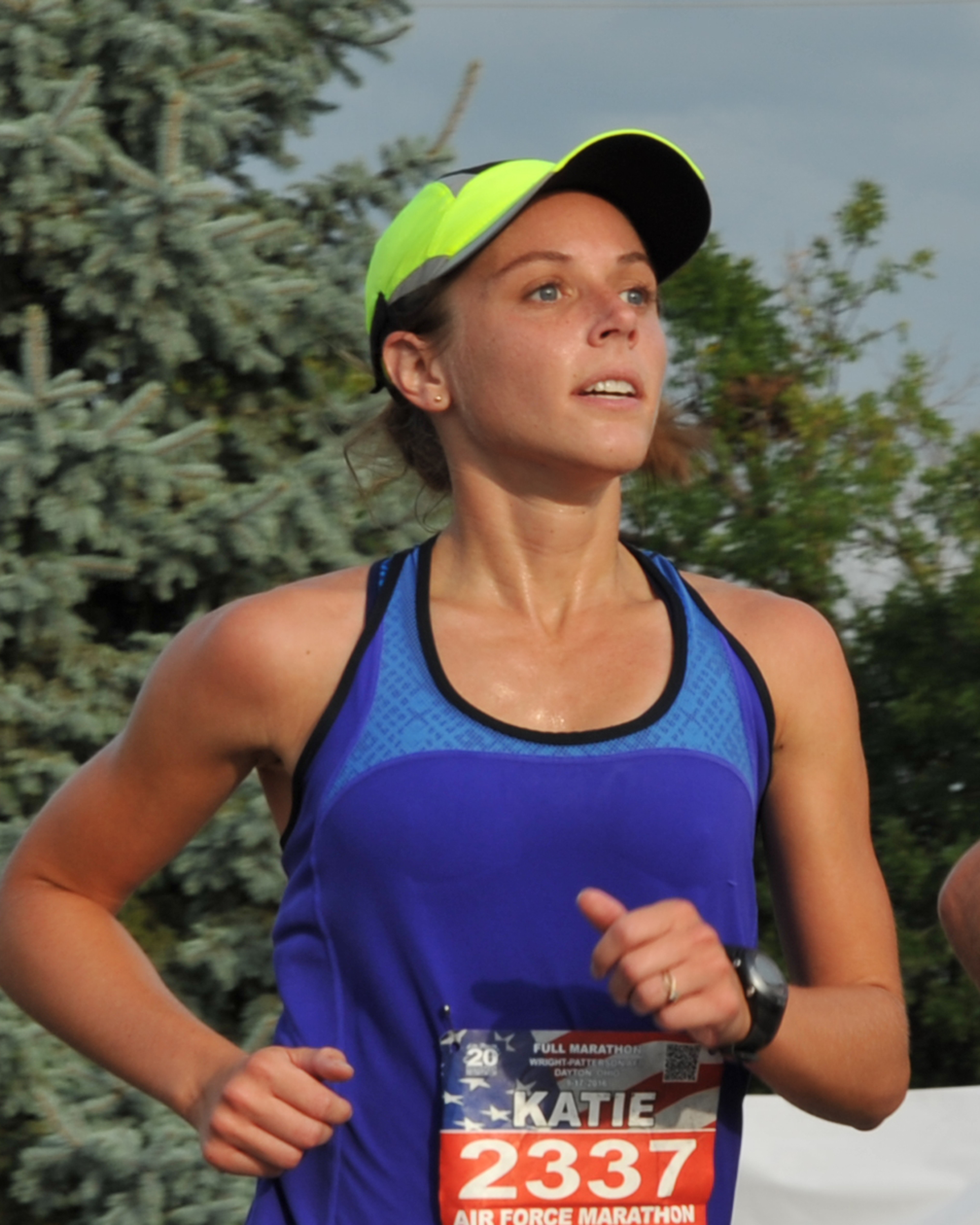 The Power of Positive Thinking Recently at one of the expos we attended, we had several conversations about the to-do's or not to-do's of running. Whether or not having a running mantra is important was one of those discussions. So, we wanted to bring this same discussion to the rest of our running audience- you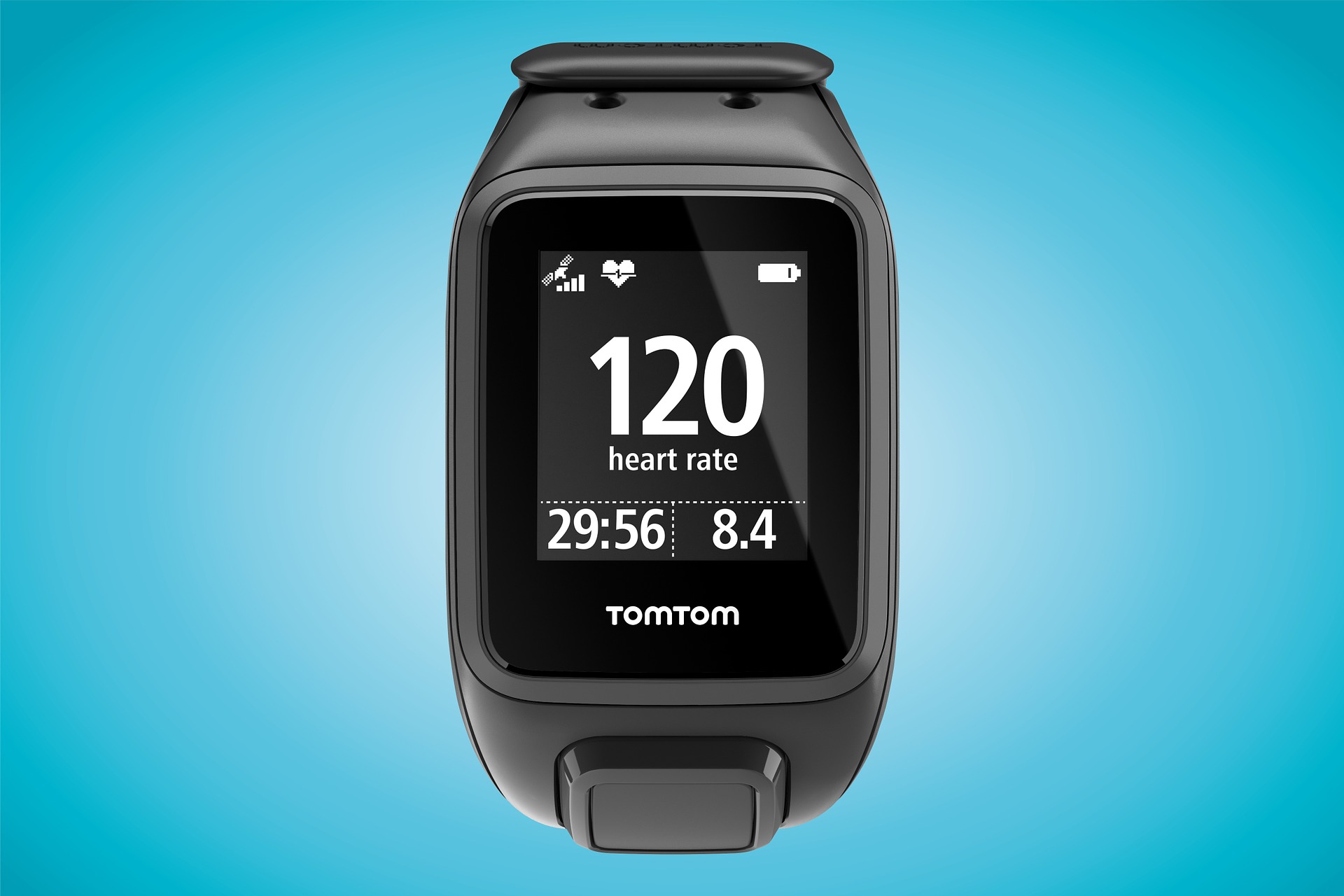 GPS Devices A few years ago, runners gauged how they were doing by their pulse and the feel of their body. Today, GPS watches and devices of all variations exist, helping runners to know their exact pulse rate and distance. You will find books and blogs about which device does what, the cost, and why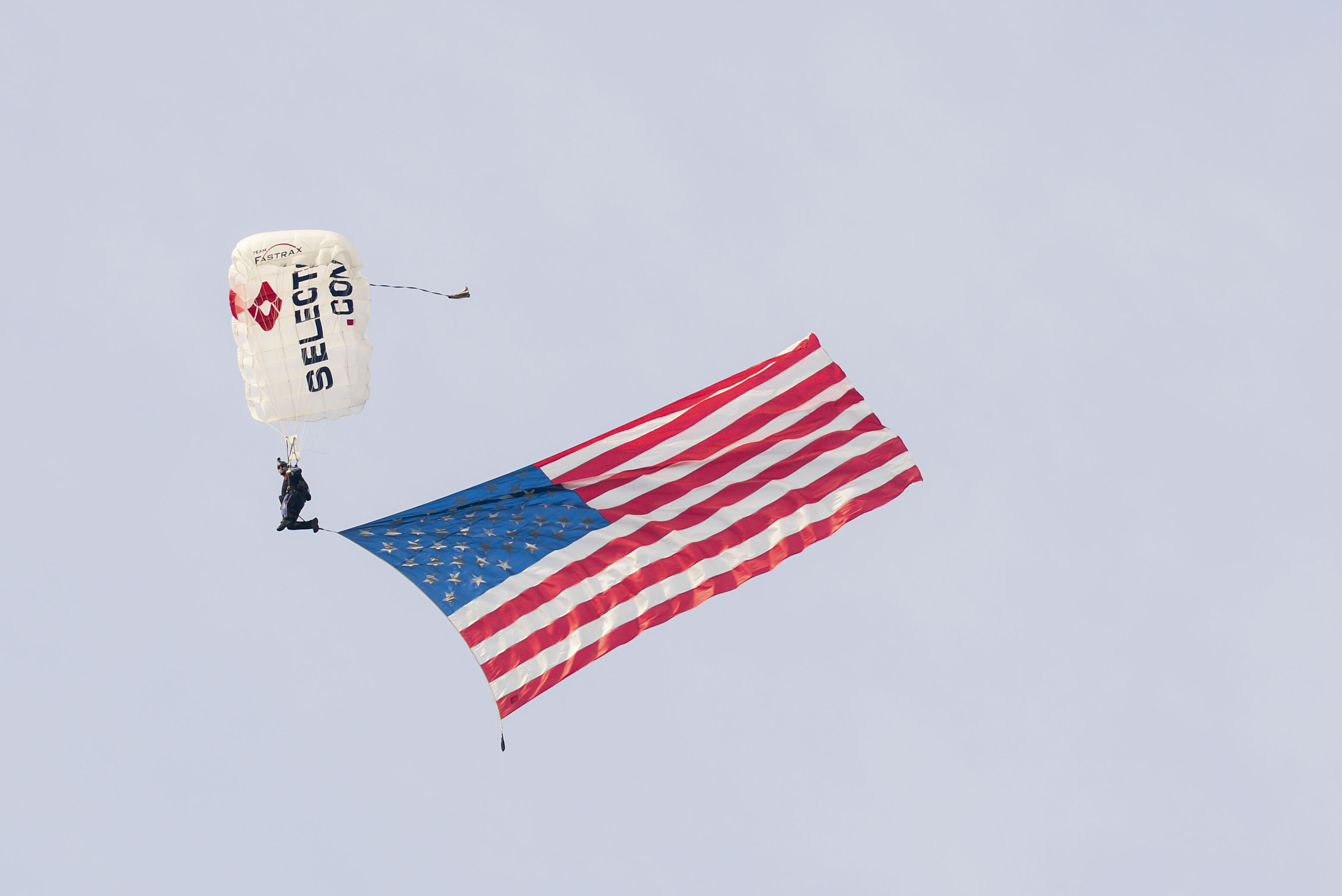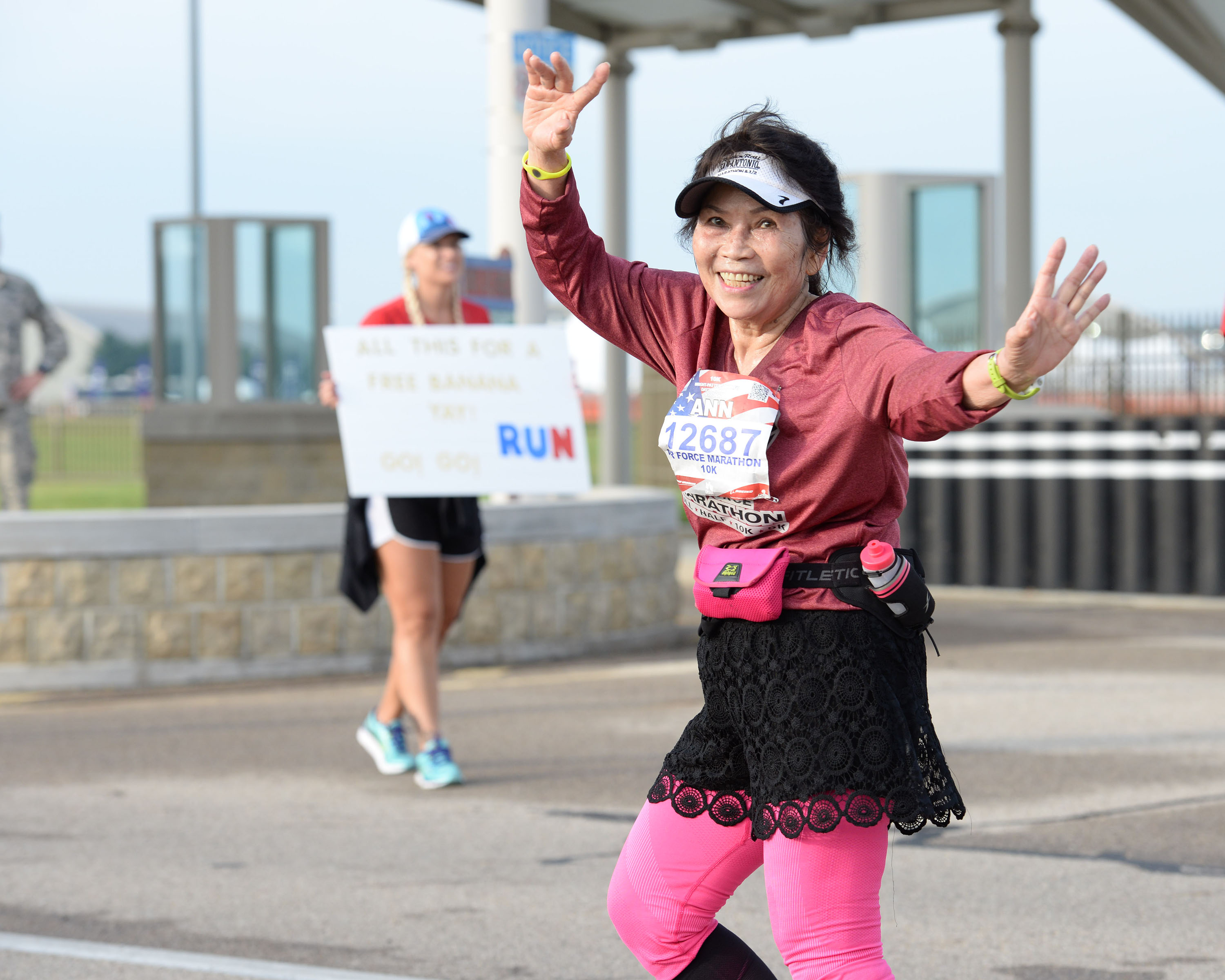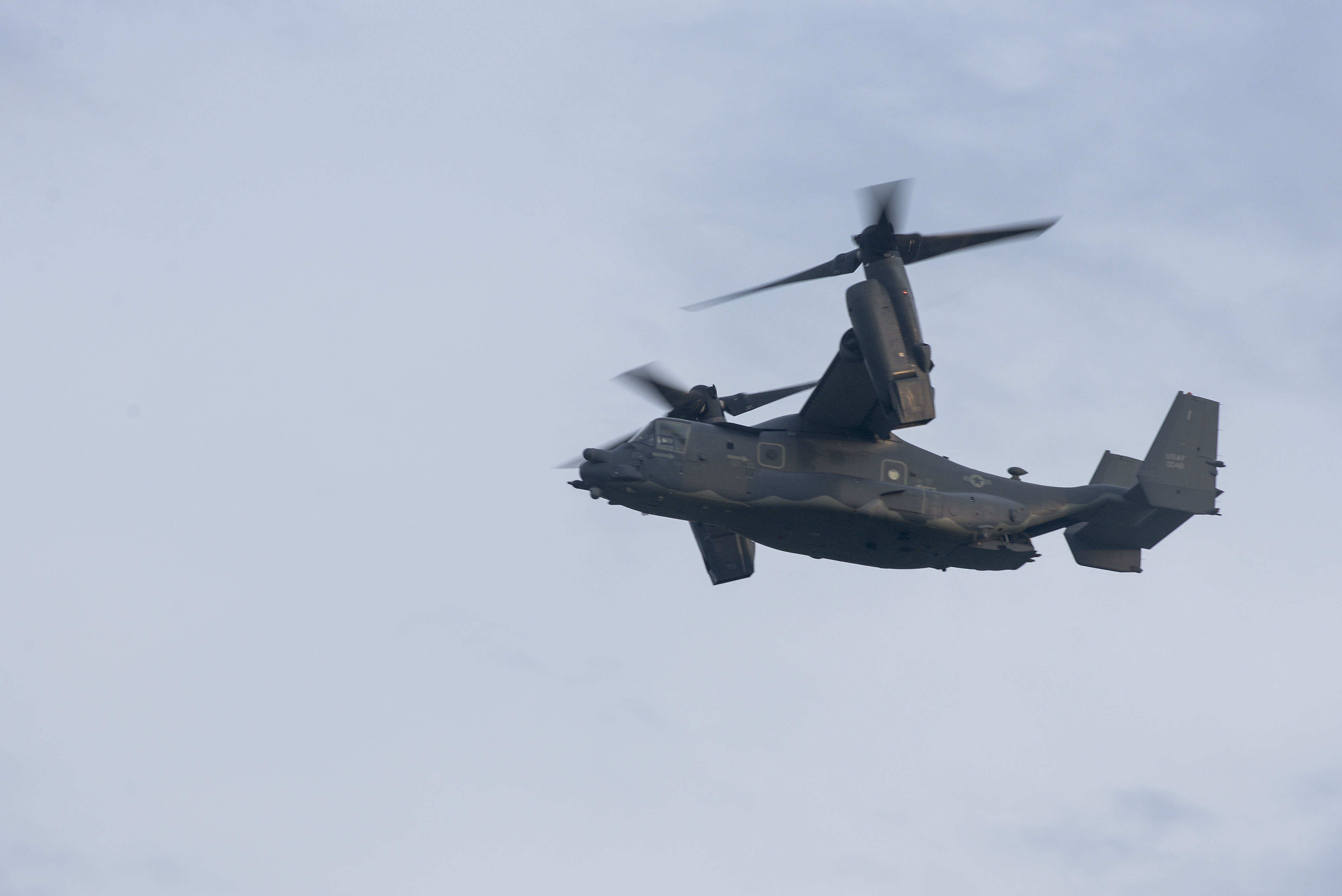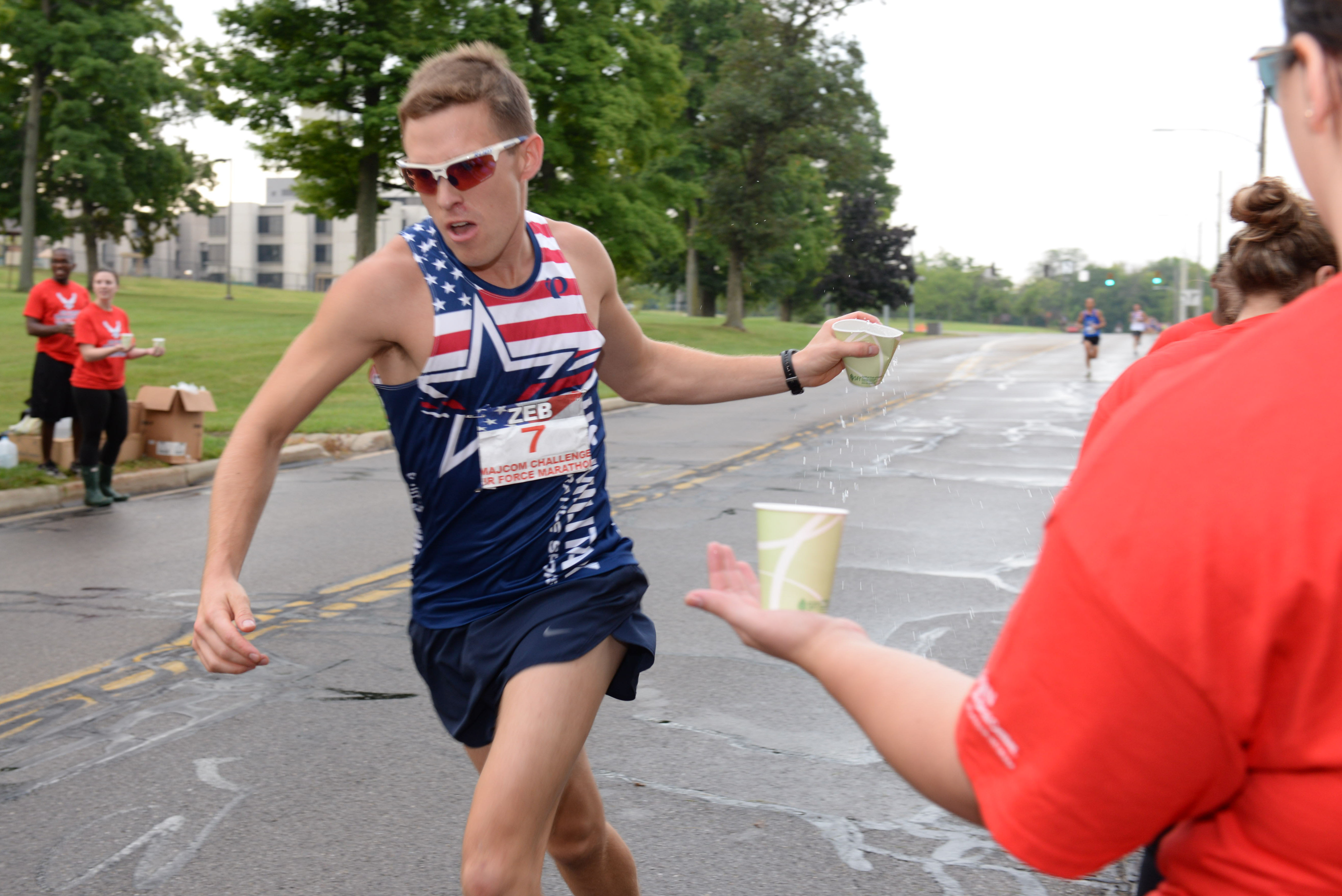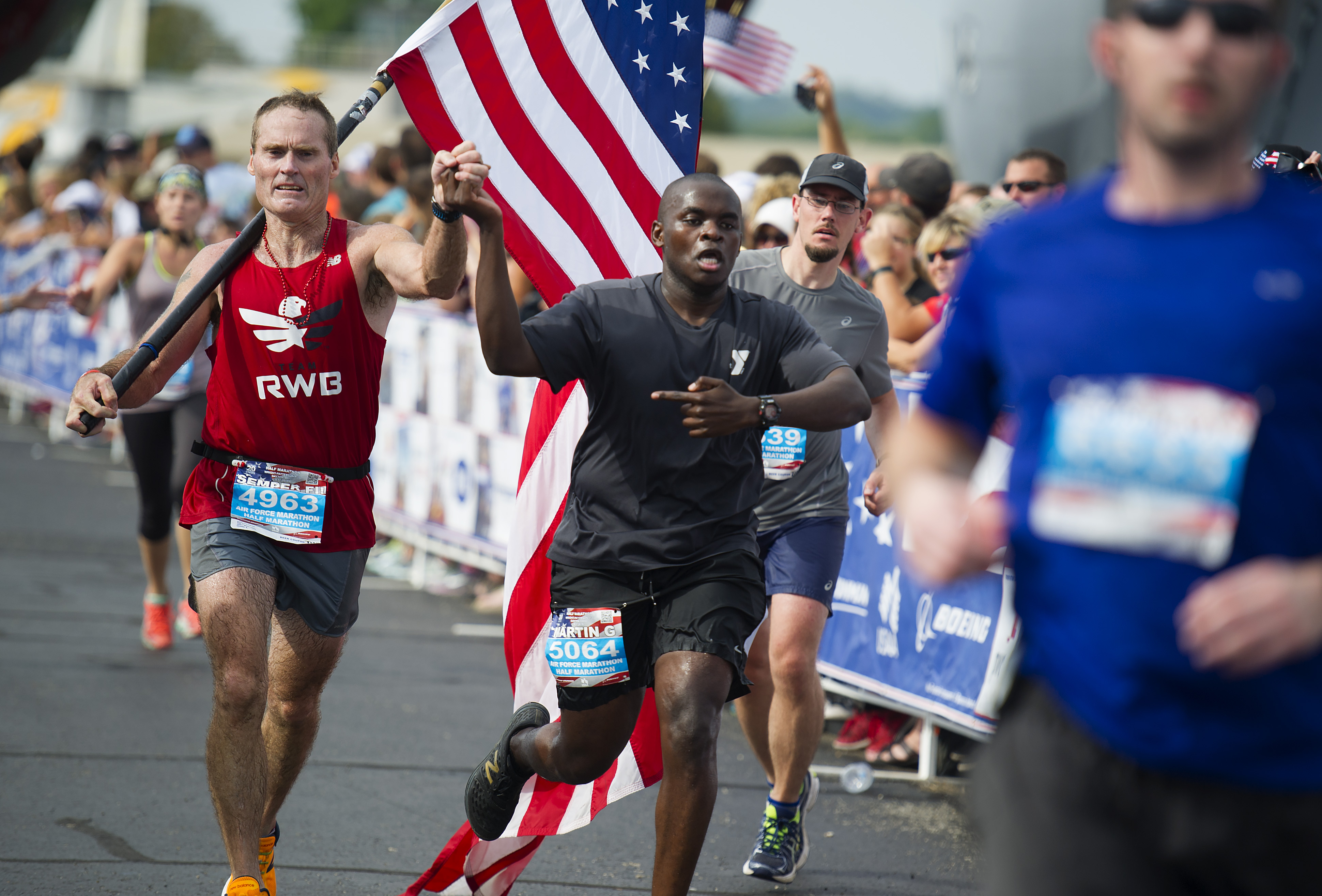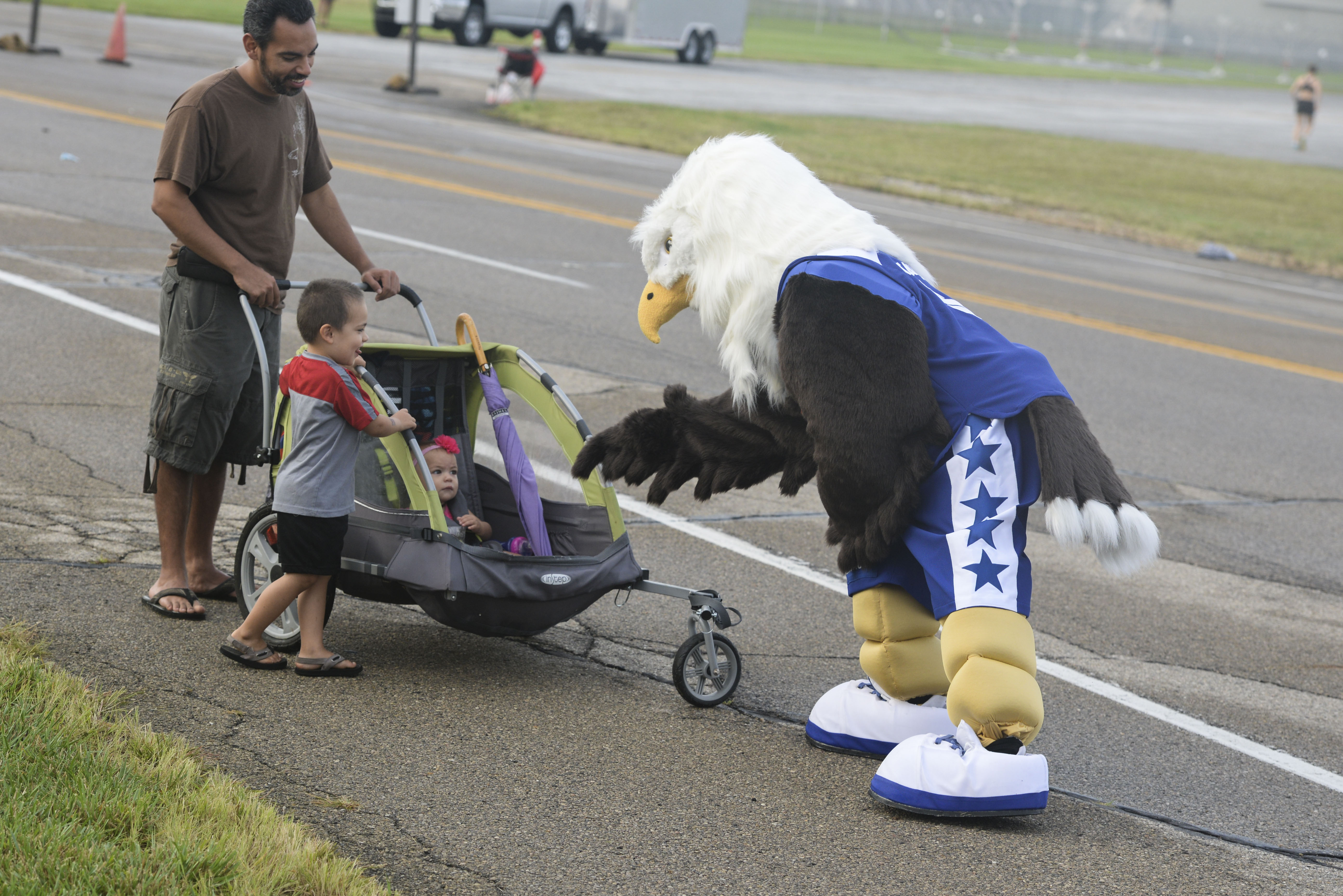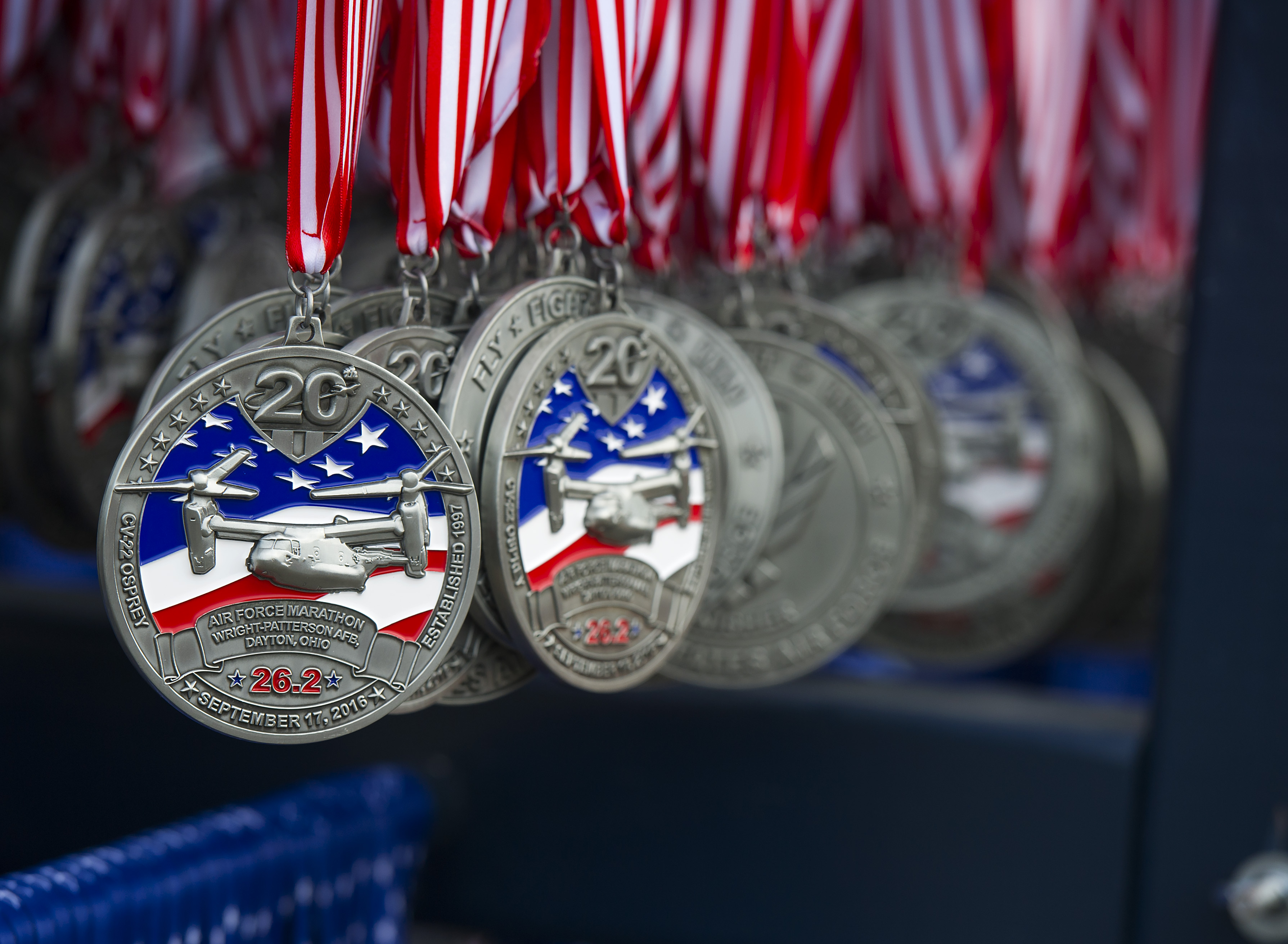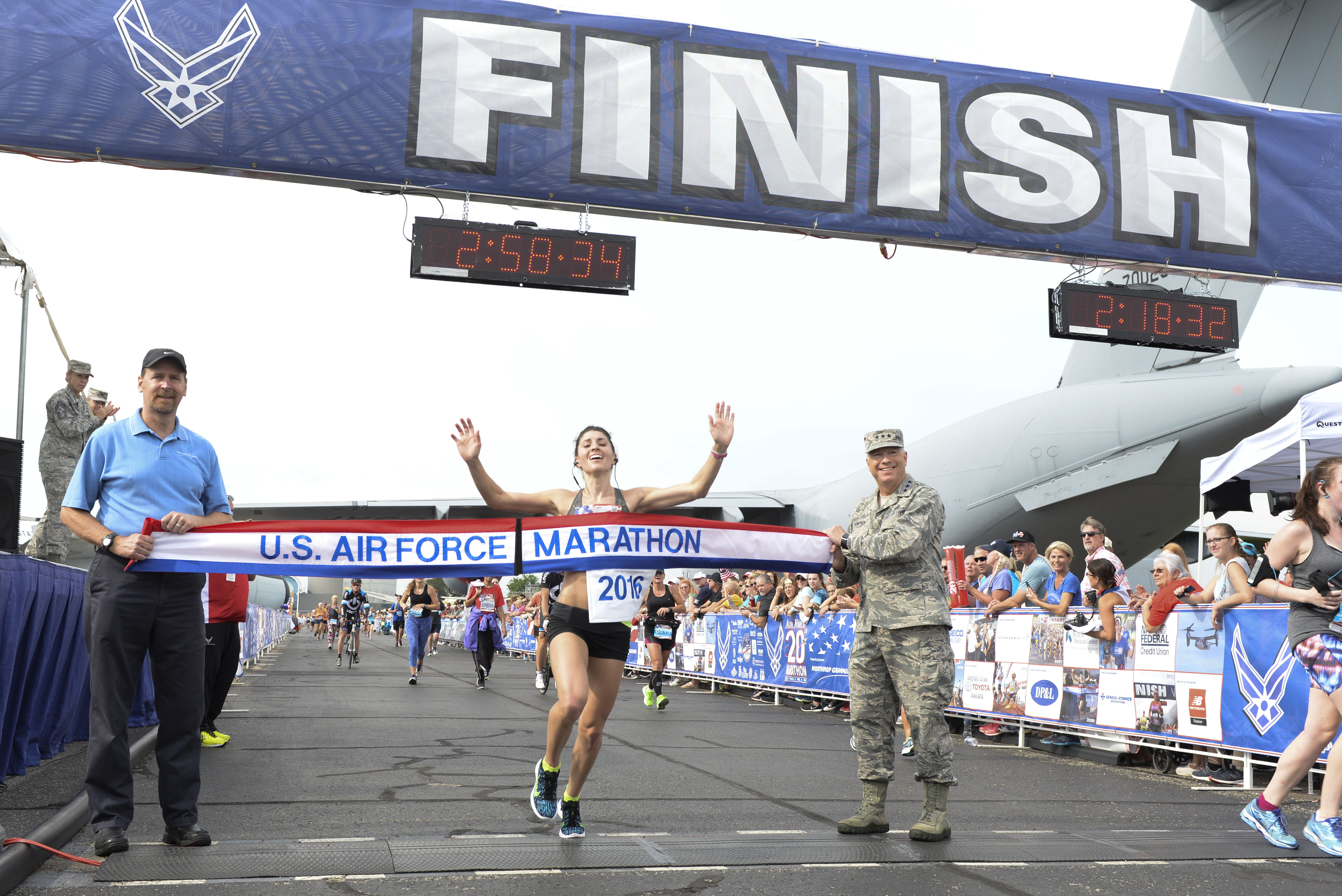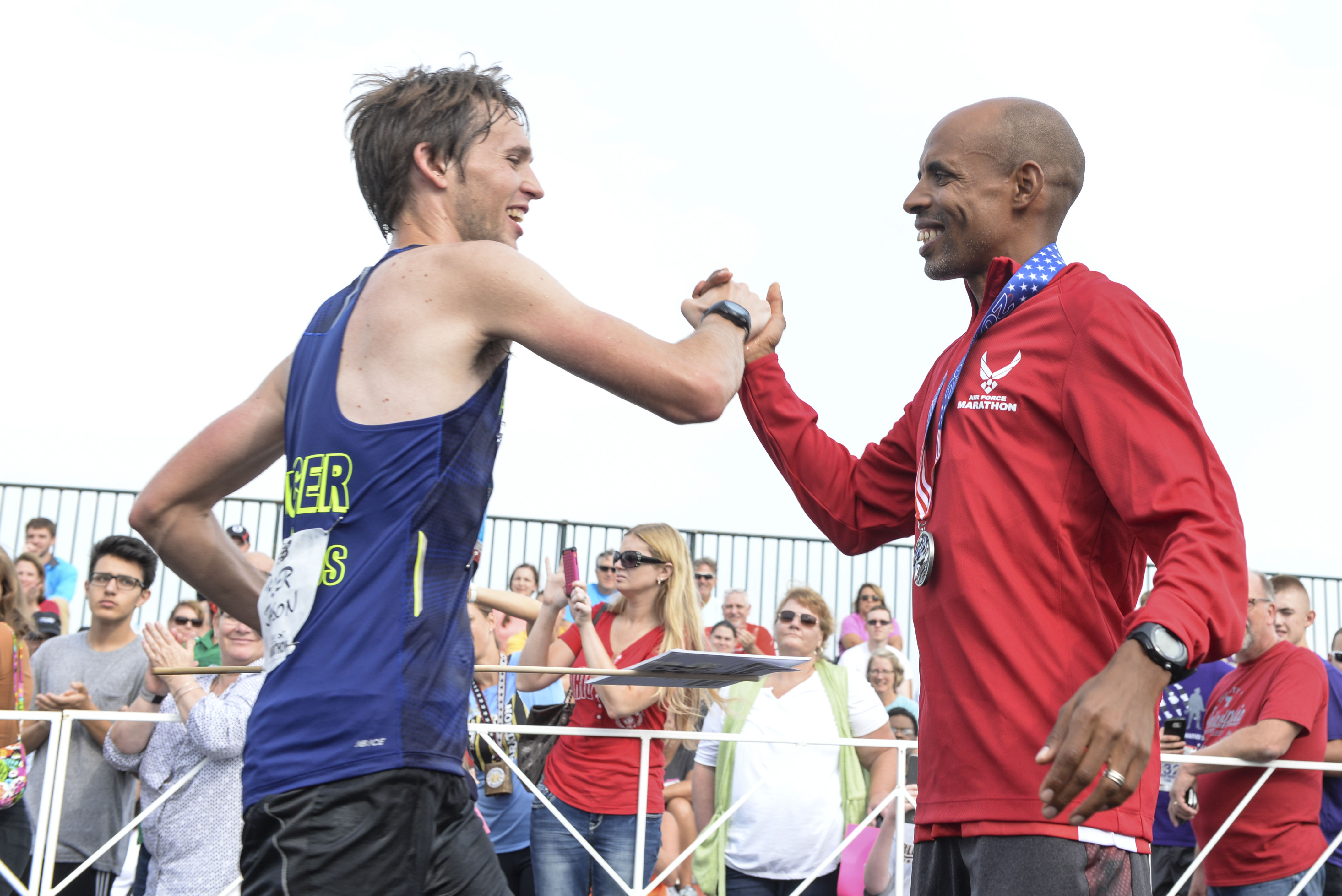 You Made History! Congratulations to those of you who finished the 20th Air Force Marathon, Half Marathon, 10K or 5K! You made history! Another event for the Air Force Marathon goes down in the books, and we hope you had a wonderful experience. The weather was touch and go, but in the end, it all