Blog - 20 Years with the Air Force Marathon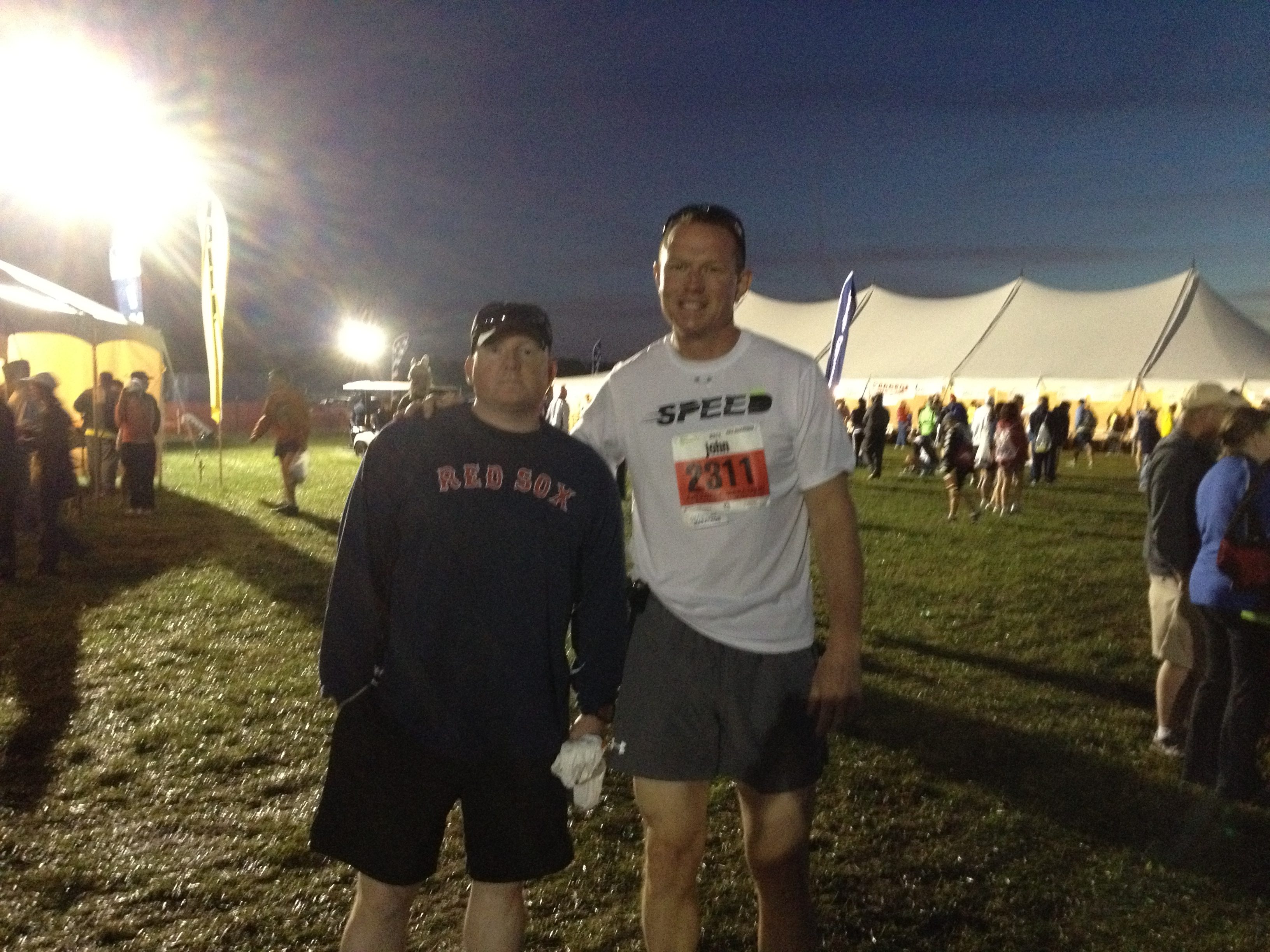 Our guest blogger this week is Dr. John Kennedy who recounts his 20-year history with the Air Force Marathon.
In 1997 I was an OB/GYN resident at Wright-Patterson Air Force Base. As a medical resident I was under a lot of stress and I needed something to help me relieve that stress and so I started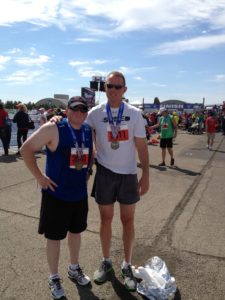 running. I would do a 36 hour shift and come home and run in my neighborhood near the base. Then in 1997 the first Air Force Marathon was announced. Up to that point I had only been a recreational runner. Because I was active-duty in the Air Force, and a resident at the base hospital and I liked to run I decided that I would take my running to the next level and try for the marathon. Starting the summer before the marathon I would work my 12 hour shift or my 36 hour shift I would come home play with my kids have dinner with my family and then in the dark I would go running anywhere from 5 to 20 miles. The day of the first Air Force Marathon came and I ran it in 4 hours and 33 minutes. It was one of the proudest moments of my life.Since that time I have run every Air Force Marathon except for two.  The year the twin towers went down I was scheduled to run it but it was canceled.  So on the day of the marathon was supposed to happen I ran 26.2 miles near my home in Germany where I was stationed. Last year on July 3 I tore the meniscus in my right knee and I couldn't run in September when the Air Force Marathon occurred. Other than those two I have run every Air Force Marathon since the beginning.My best time was three hours and 21 minutes done at the USAF MARATHON.  As I've gotten older I've slowed down but I try to do it every year.  My family has gotten involved as well. My wife has run the Air Force Marathon twice by herself and two or three times as part of a team. My sisters and my sister-in-law's have run the marathon as either individuals are part of the team. My best friend jared moran and his wife Sarah I've also run the marathon multiple times and also the half marathon. It is really been a family affair. I've also done some other great marathons:  the Dublin marathon the Indianapolis marathon twice Baltimore marathon six times in the Salt Lake City marathon twice but I first started running marathons because of the United States Air Force Marathon. I love the race, I love the people that support it, I love the fact that a colonel or general hangs your metal on you at the end, i love the patriotic feeling I get when the national anthem is played base and one of the aircraft from the Air Force flies over the start line. A lot has happened in my life since 1997 when I first ran the first Air Force Marathon but I have and always will love running marathons and especially the US Air Force Marathon because it is where I started running marathons.