Blog - Beat the Heat!

A few weeks ago, we talked about the proper ways to hydrate going into the summer months. Well, now we are in the full onset of summer, so it only seems appropriate to address the ideas of how to beat the heat now that we are in the midst of it!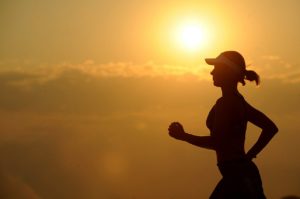 We are just around 9 weeks away from race day here at the Air Force Marathon. So, as we gear up to invite you all into our home and run with us, we want to help you be successful in your training! Whether you live here in Ohio, up North in Maine, out West in Nevada or South in Texas, the heat of summer is turned up in the midst of July. So, how does one go about properly training in the dog days of summer?
Each person knows their limits and their capabilities, so take each of our suggestions with a grain of salt (or a drop of water!) to figure out what works best for you. Here are a few suggestions.
–              Hydrate. We referred to this in a previous blog, so if you missed it, check it out! But being hydrated is not just about drinking properly when you run, make sure you hydrate yourself well through each day, every day. Proper hydration matter.
–              Choose your time of day carefully in which you run. It may be convenient for you to use your lunch hour at work to do your daily run. However, be cautious about this! Heat and humidity can play a factor in your body's ability to perform, even if you don't think that is the case. Pay attention to the temperature and the humidity and know your limits. We know not everyone is a morning runner, but during the dog days of summer, it may be wise to work on implementing that, at least a couple days a week. If you must run in the middle of the day, try to keep them short workouts. Or try an evening run! Running under the stars can be a beautiful way to wind down your day. Play around with it, even if just one day a week maneuvering your run time.(Besides, switching up the routine sometimes can actually shift your running ability and make it better because it gets you out of a mundane groove. )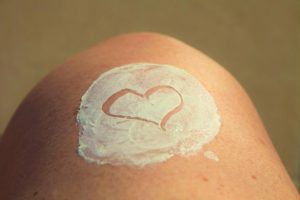 –              Try a run indoors. If you can't switch your schedule around, perhaps you can change your location. If the heat is too much, give the treadmill indoors a run one day a week. Or, find an indoor track and do speed workouts on that one day a week.
–              Wear Sunblock! We know… everyone likes a good suntan (or a watch tan that proves you are a runner!) but your skin is more sensitive than you think. If you are going to be out running in the heat and sun, please make sure you protect yourself with an Active -wear Sunblock
–              Wear Sun glasses! The eyes need protection, too! Investing in a good pair of sunglasses is a worthy purchase.
–              Get a good hat or visor to also help protect you from the burning rays of the dog days of summer.
–              Wear the right clothing. Make sure you are in shorts and shirts that are moisture-wicking. And wear light colors! The sun reflects off the light colors, dark colors absorb the sun.
–              If you can, run on the trails! It will give you a change of scenery, possibly a cool breeze, but definitely some shade. Running on the trails will also work out some different muscles.
–              Give yourself permission to slow down. It isn't always about speed, sometimes it is about doing it, regardless of the weather conditions. If you choose to run in the heat, remember you may not be at your normal pace.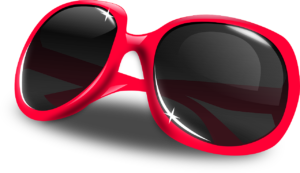 Regardless of your location, when it comes to summer time training, just be careful! Listen to your body. And remember, sometimes changing up your routine won't hinder you, it might actually help you! You never know until you try.
In the meantime, keep on pressing forward and do your best to beat the heat!