Blog - From Air Force Volunteer to Air Force Marathoner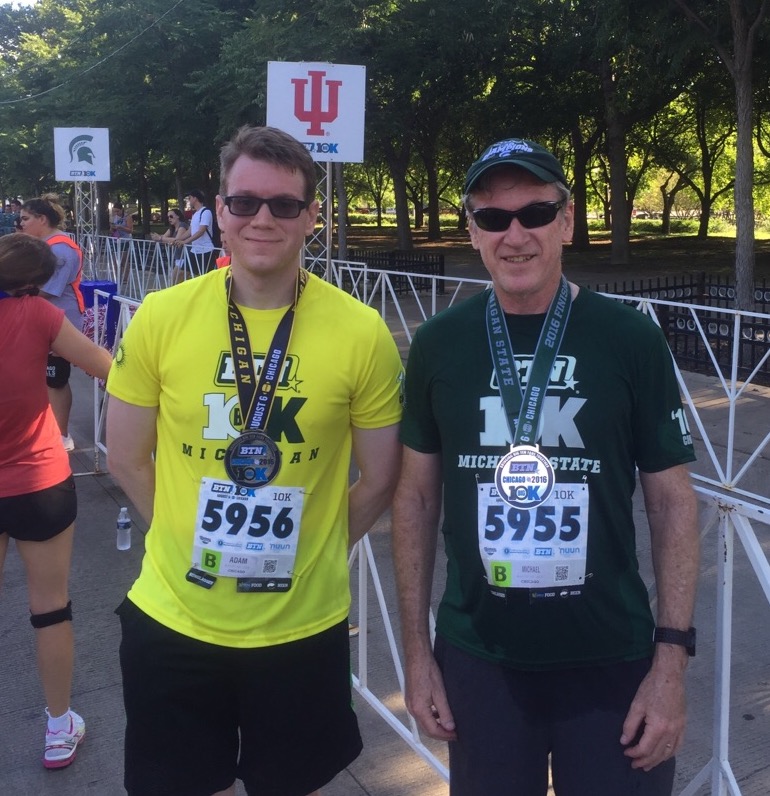 A VOLUNTEER AT THE 1ST AIR FORCE MARATHON RETURNS 20 YEARS LATER TO RUN HIS VERY FIRST MARATHON
Our guest blogger this week is retired Air Force Lieutenant Colonel Michael Heberling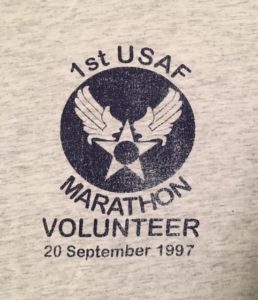 Twenty years ago on September 20, 1997, I was a volunteer at the very first Air Force Marathon. I was not much of a runner back then. I did a couple 5K races each year. Given my limited running experience, a Marathon was not an option for me. However, the excitement surrounding the first Air Force Marathon was overwhelming. As a retired Air Force Lieutenant Colonel (with 1500 hours flying time in the B-52 and two tours at Wright-Patterson: A-10 SPO & AFIT), I wanted to be part of this new Air Force tradition. I worked at one of the water stations. Unfortunately, the logistics were not yet perfected for the first race.  Very quickly, we ran out of cups for the water! What did we do? Improvise! I simply stood there holding a garden hose for the backlog of thirsty runners waiting in line. This did the trick, but it hurt their finish times.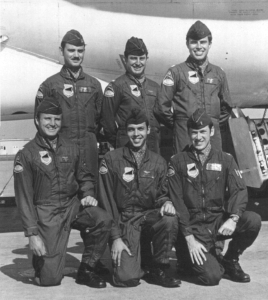 My connection to the Air Force Marathon and Wright-Patterson AFB ended the next year when I moved to Michigan. I was the President of the Baker College Center for Graduate Studies for 16 years. I now just teach in their MBA program. While living in Michigan, I have become quite a runner. I started with just the 5K races, but have increased the distances over the years. For my age, I have been doing very well.
Last year, I ran the Big Ten Network's Big 10K race in Chicago winning my age group for the Michigan State team (my alma mater, PhD, 1991). I have also completed eight Half Marathons. The last one was in March, the Ann Arbor Half Marathon (where I placed third in my age group).
At the finish of the Big 10 Network's Big 10K Race with son Adam who as a U-M grad ran on the Michigan team.
I think that it is now finally time to go for the Big One – a full Marathon.  Which Marathon will it be? Well, there was really no decision to make – It must be the Air Force Marathon. At age 66, I will be running my very first marathon. My "pace car" will be my son, Adam (32). This will be his first Marathon as well.  His job will be to drag me across the finish line if necessary. I am very excited to be returning to Wright-Patterson and its Air Force Marathon after being gone for 20 years.