Blog - We Love our Volunteers!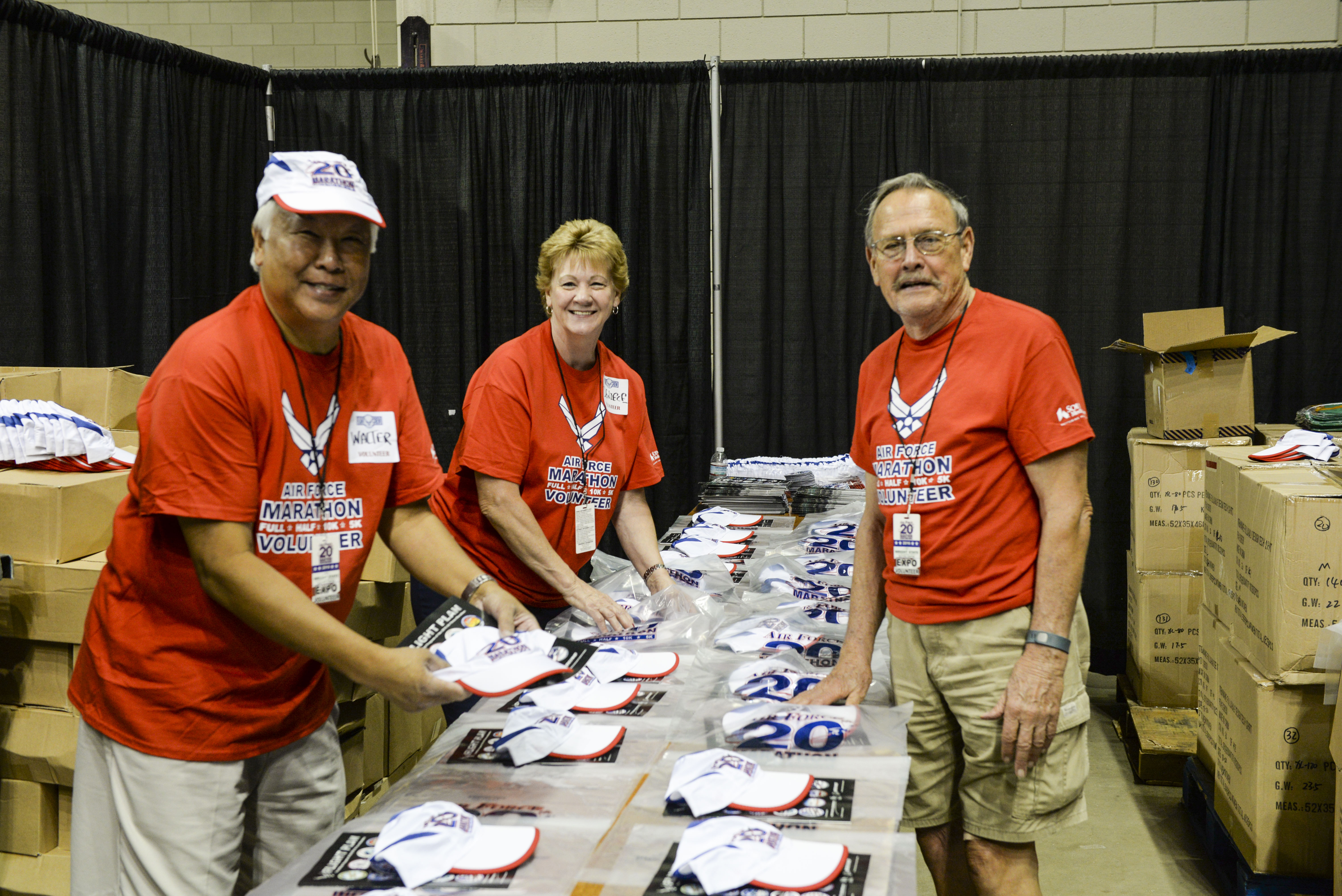 Volunteer Appreciation
It is National Volunteer Week, and we can never praise our volunteers enough. We have over 2,400 volunteers that come out and help with our event and make it possible for the event to be as smooth as it is. They don't get paid and they are not thanked enough, but we are so thankful for each and every one of them. From trash pick up, to shirt distribution, to food tent and baggage claim- we honestly cannot even begin to tell you everything they contribute to the Air Force Marathon.
We love our volunteers! So, in National Volunteer Week, we must share a few photos and say Thank you! When you see them sporting a volunteer shirt around the course or at the expo, be sure to thank them. They are helping make your experience awesome!