Blog - A Match Made in Marathoning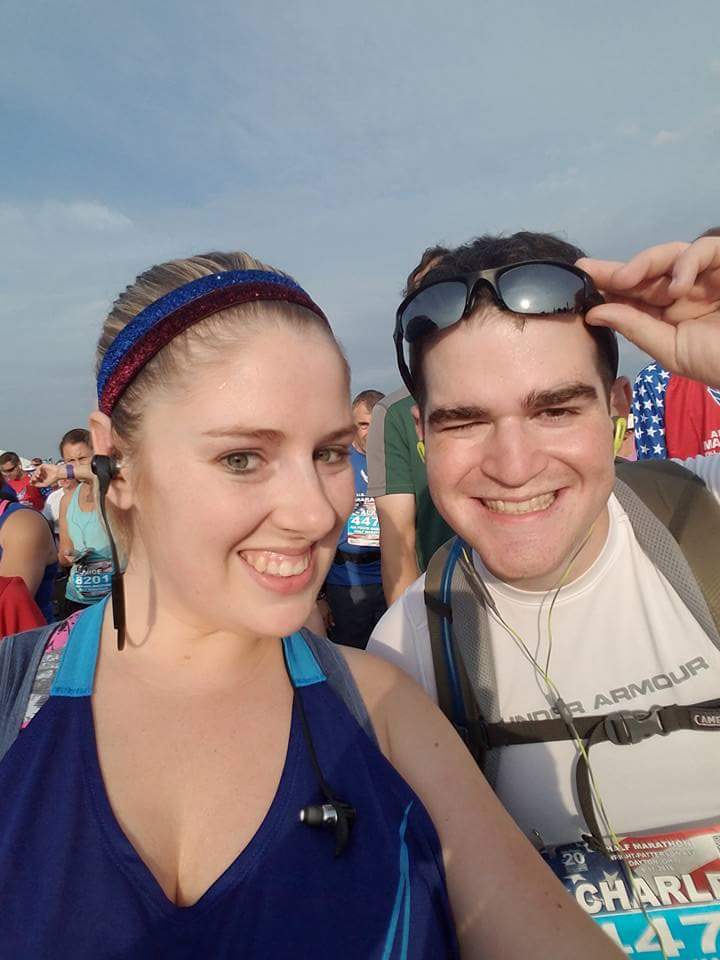 Today's story comes from runner Bethany Hart.
In the summer of 2015 I had run several 5Ks and my running season was really ramping up. I still had 2 other races I was scheduled to attend and I had just run my best 5K time since I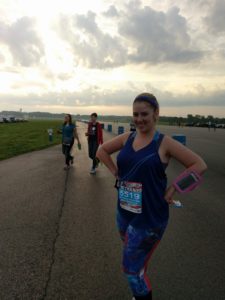 started running a year ago. I was training and looking forward to my next few races. During the last few races I had noticed some pain in my left calf/tibia, but I danced for many years and I was taught to "dance through the pain" so to speak. I figured it was just a pulled muscle and I wasn't too worried about it. I became a bit more worried several weeks later when the pain had not subsided or really improved. I went to a sports medicine doctor and after some tests and scans it was determined I had a stress fracture in my tibia. I was in an air cast for almost 10 weeks and I was not allowed to put any direct weight on it for almost 12 weeks. That meant my running was over for the season and my cross training options were EXTREMELY limited. I could only do floor work and I was lifting hand weights while on my knees to prevent putting pressure on my left tibia.
When I was finally released to remove the air cast and begin training again, my doctor prepared me for the worst. He warned me he has seen people with stress fractures go back to running without issue, but he has also seen people who have never run again. This was the worst case scenario and as I began training again it was constantly at the back of my mind.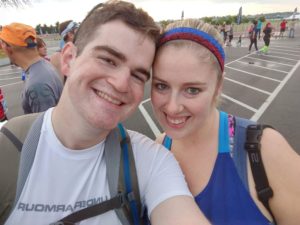 The diagnosis came in mid July so it was mid September when I was finally released. My dear friend was running in the Air Force Half Marathon and I promised to attend. I was equipped with signs and caffeine for maximum cheering. I remember feeling the energy and camaraderie surrounding the event and so badly wanted to be a part of it. When my friend completed his race I looked right at him and said "This is the goal. I'm going to run this race."
One year later, in 2016, I ran the Air Force Half Marathon. The friend I watched the year before, who became my boyfriend, ran with me and while my time was not quite what I wanted I was just overjoyed to be able to beat the odds and complete my goal. The experience was everything I imagined it to be and I'm so happy I was able to do it.
The friend who became my boyfriend is now my husband and though we are stationed in Japan, we are signed up for the Air Force Half this year and plan to come back to Ohio to run the race that started my running life over again and started our lives together!