Blog - A Father-Daughter bond.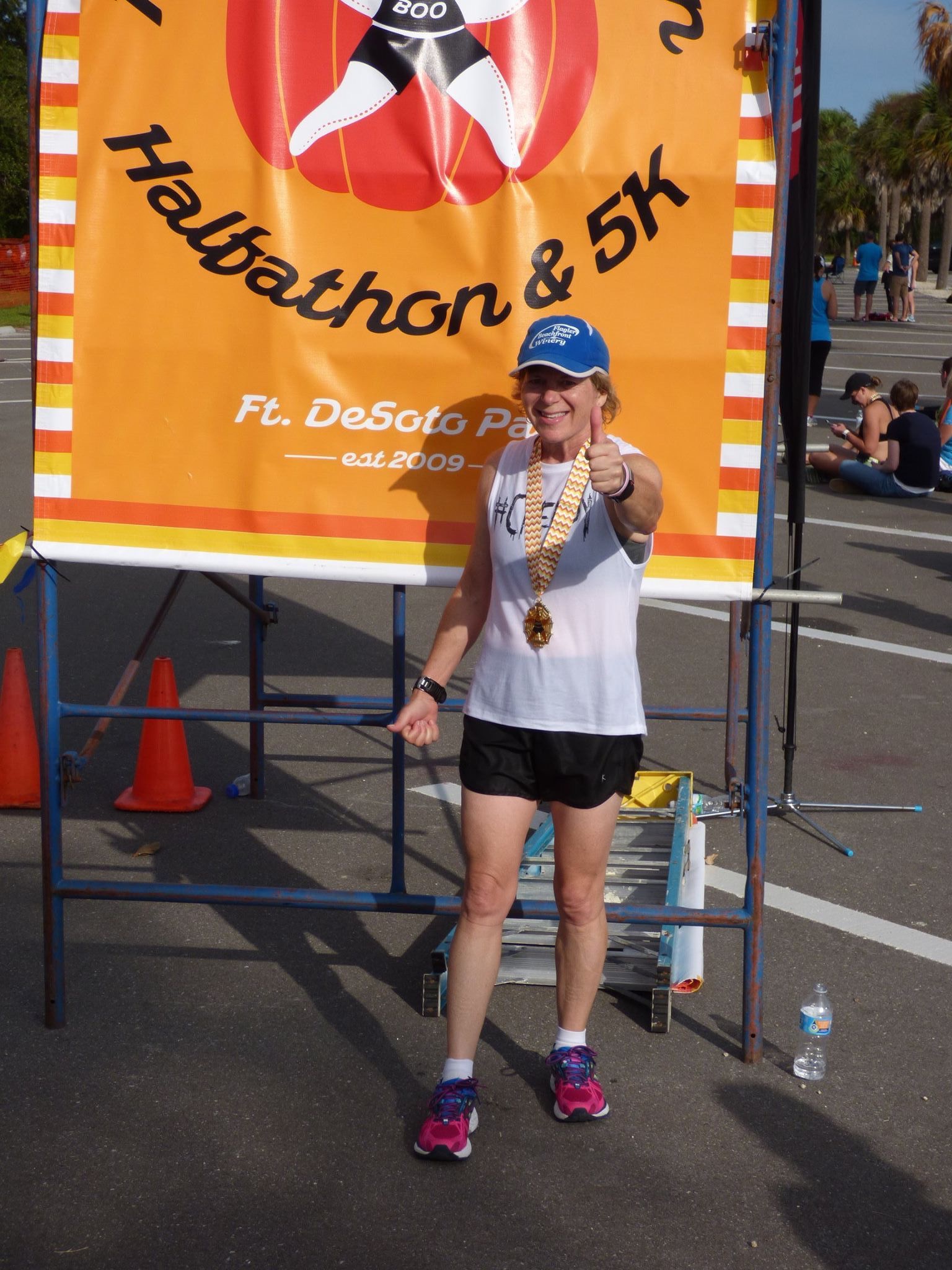 Today we bring you the story of Tracey Judd, and her journey into running and the Air Force Marathon.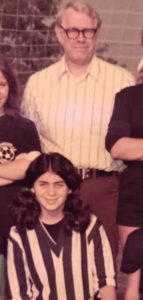 My family moved to Dayton in 1968 after my dad, William H. "Bill" Judd, received a transfer to Wright-Patterson from Hughes Aircraft Company. He
would be a civilian electronic engineer for the U.S. Air Force, with his main focus on the development of the F-15 fighter jet fire control radar
design. I was eight at the time; a young girl who would rather play with a baseball than a doll.
Bill, always the analyst, would buy books to help me learn the various sports I would participate in. He became my youth soccer coach when the
league was first formed, despite knowing nothing about the game. "Let's get a book, kid," he'd say. Same with softball.
But one thing my mom Barbara and I couldn't learn from a book was how to get back on our feet after we unexpectedly lost Bill following his return from
China in November, 1984. He was part of a special group of Wright-Patt engineers who were hand-selected to travel there for an information exchange
with their Chinese counterparts. On the last leg of the long trip before returning home to Dayton, Bill died of a massive heart attack. He was only
55.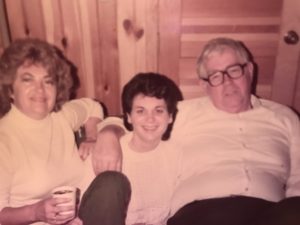 The outpouring of sympathy following my dad's sudden death was stunning to my mom and me. We knew my dad was an incredibly likable guy.  His job
required quite a bit of travel so his home time was so important to him. He was excited about going to China, but at the same time realized how far away
from home he'd be. The overriding theme of the conversations about my dad at his funeral was
what a wonderful man he was. A year after his passing, an incredible visit from a Chinese delegation took place to honor my dad at Wright-Patt.
Official letters to my mom described dad's loss as immeasurable to the "mission." Notes in his personnel files detailing his knowledge, passion,
foresight and dedication to his assignment at Wright Patt and with the important F-15 project were plentiful. He even got a recommendation for a
Meritorious Civilian Service Award. I was 25 when he died, and had just started a career in college sports information. My career would see me work at two universities, one collegiate
athletic conference, one Olympic Games and two professional organizations.  As much as I loved my job, I made up my mind several years ago that I would
retire at 55. I retired in January, 2015 at age 56. Since retiring, I knew I now had time to get myself back into shape. I'd thought about running over the years and even tried to get into it a few
times but never got consistent with it. Out of the blue one day I went for a jog. Then another day. Then another. Now that running was becoming a
routine, I got to a point of self-challenge, signing up for a half marathon.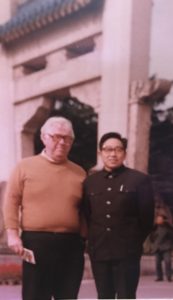 I wasn't sure how to go about it the right way, so I did what my dad would have done. I got a book. I read a lot, learned a lot, stumbled a lot. I
(painfully) learned what an IT band is. I started with a couple 5ks, a 10k, then on to conquer that half marathon. Even finished a triathlon. I figured
the next bucket list step was to run a full marathon.  Scouring the internet last year, I stumbled upon the Air Force Marathon. So
on Sept. 16, at age 58 in Dayton, Ohio where I was blessed to have an incredible childhood and young adulthood, I plan to be at the starting line
for the 2017 Air Force Marathon. I'll be running for my dad and channeling his family and professional passion into every step I take. I'll be running for my mom. Dementia has
since taken its toll on her, but she comfortably resides in an assisted living facility that is very close to my home. And although not able to focus on exactly what it is I'll be doing, she'll tell me "yes" when I ask
her if I should be crazy enough to challenge myself to 26.2 miles. A former coworker will be with me, running her first marathon too. Laura completed her first half marathon in January. Couldn't be more proud of her
or more grateful to her that she'll share this experience with me. Now that I've decided to run the Air Force Marathon, it's time to follow
Bill Judd's advice once again and get a book. I need to learn the best waysto tackle this new adventure.