Blog - What Does It Take To Become A Featured Aircraft?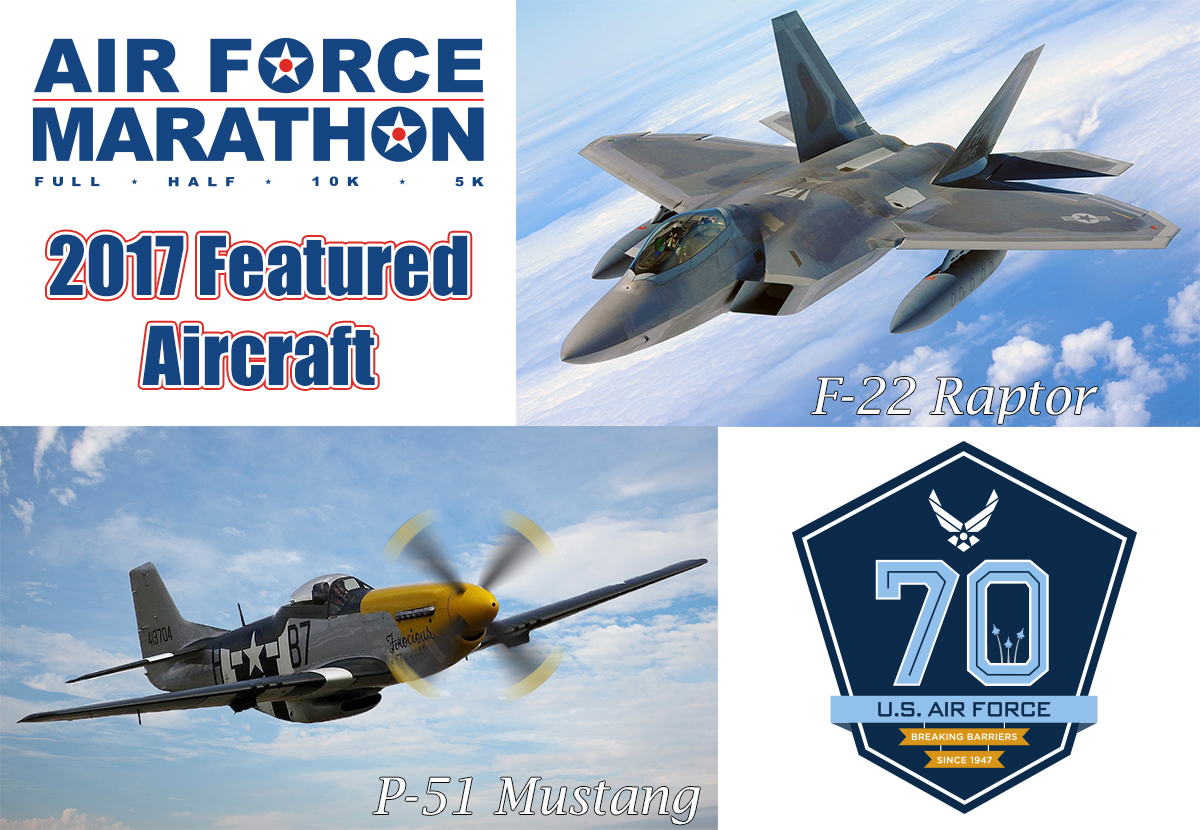 A popular question almost immediately following the Air Force Marathon is "What is the featured aircraft for next year?"  Many of our runners are either active duty Air Force, veterans or just aircraft aficionados and everyone has an opinion on what it should be.  Of course the featured aircraft is important because it ends up on our runner shirts, finisher medals and patches.  We can't really start working on these things until the aircraft is selected.
How it happens.
It's simple.  The aircraft is selected by the Commander of Air Force Materiel Command (AFMC), currently General Ellen Pawlikowski.  The Air Force Marathon staff, in conjunction with leadership from various command levels makes recommendations to the General and she makes the final decision.  Criteria is subjective but often revolves around important dates.  For example, in 2015, the U-2 Dragon Lady was chosen because that aircraft was due to retire in 2016 (its retirement date has since been moved to 2019).  Once we have the aircraft determined, we announce it and begin work on shirts, medals, etc…
2017 Aircraft
This year, the U.S. Air Force will celebrate its 70th birthday.  We felt it was important to celebrate the Air Force's heritage as well as its current capabilities so, for the first time, the Air Force Marathon will feature two aircraft: the F-22 Raptor and the P-51 Mustang.
F-22 Raptor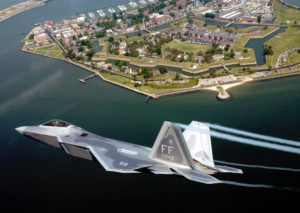 The Air Force's newest single-seat fighter aircraft, the F-22 achieved initial operating capability in 2005. Featuring a combination of stealth, supercruise, maneuverability, advanced avionics and improved supportability, the
Raptor represents an exponential leap in warfighting capability.  It can perform air-to-air missions sporting six AIM-120 AMRAAMs and two AIM-9 Sidewinders as well as air-to-ground missions with a payload of two 1000-pound GBU-32 Joint Direct Attack Munitions in addition to two AIM-9s and two AIM-120s.  The F-22 has a top speed in the Mach 2 class and a range of 1,850 miles using two external wing fuel tanks.  There are currently 183 Raptors in the Air Force inventory.
P-51 Mustang
Once called "the most aerodynamically perfect pursuit plane in existence," North American Aviation's P-51 Mustang saw service in both World War II and the Korean War.  Early version of the aircraft used an Allison V-710 engine but it wasn't until it was upgraded Rolls Royce Merlin Engine (and subsequently a Packard V-1650-7 engine) that it could take on German Luftwaffe's fighters and perform the mission in became known for: bomber escort.  The Mustang featured a max speed of approximately 440 mph and a range of 1,650 utilizing external fuel tanks.  It was armed with six 0.50 caliber AM/M2 Browning machine guns firing 1,840 total rounds and could carry up to 1000 pounds of bombs.  Later models could fire up to 10 5.0 inch T64 HVAR rockets. Over 15,000 P-51s were produced.
Look for flyovers of both aircraft at the 21st Air Force Marathon on September 16, 2017.