Blog - Injury Prevention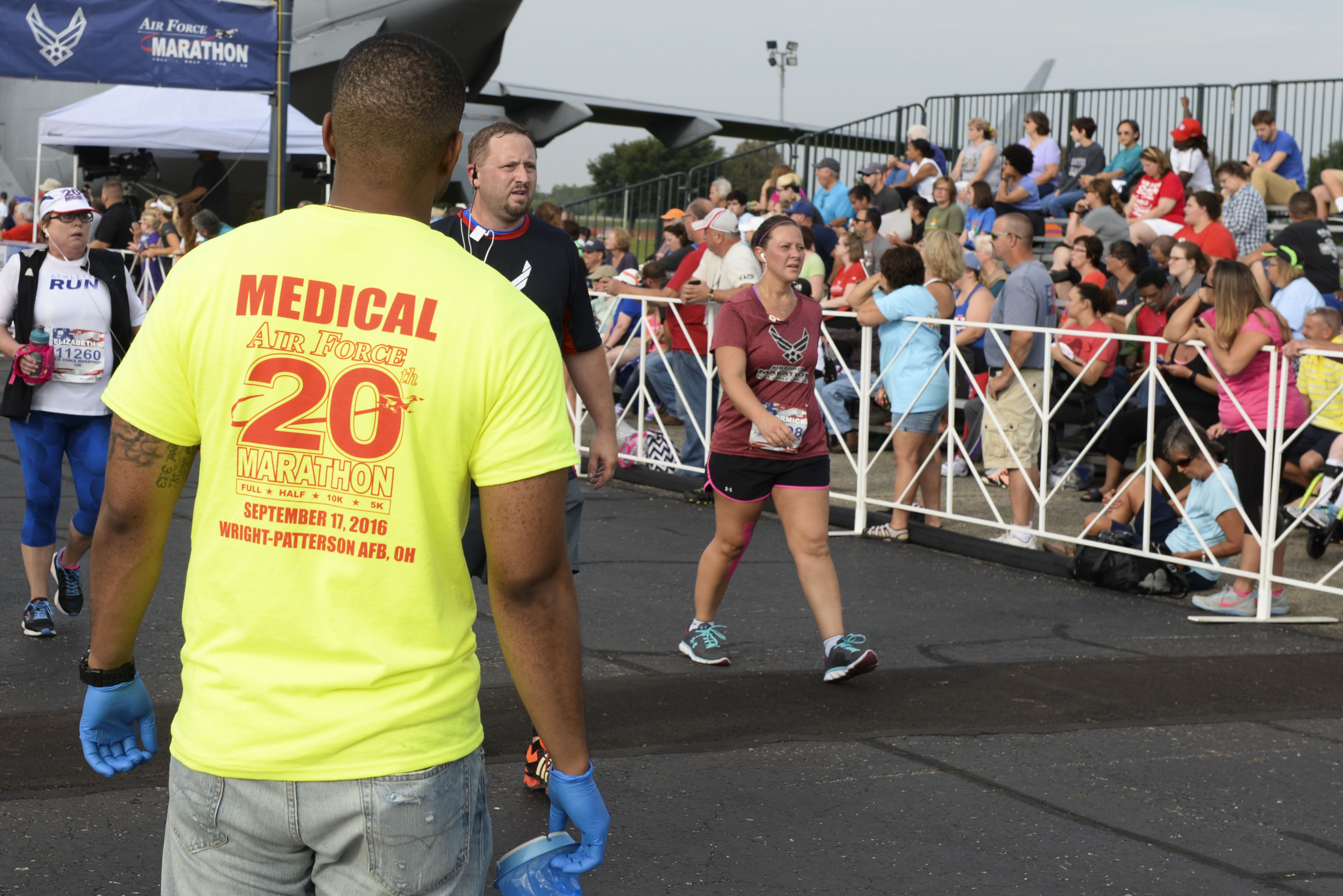 It's likely that every word a runner dreads hearing is "injury." No one likes to think about it and certainly no one wants to experience it. However, even the healthiest of runners can experience an injury at one time or another. The truth is, the muscles get pretty beat up when pounding the pavement.
Injury can occur for a variety of reasons, so there really is no great predictor in who may become hurt or not.  So how can you go about preventing this from happening as you work towards your next race goal? There is no magic formula for prevention. However, over time, a variety of experts' methods and advice have proven to be a factor in helping the body stay injury free. Here are a few tips for you. Of course, just by doing these does not guarantee you will be injury-free, but you will be helping yourself out in the long run no matter what.
Foam Roll. If you don't have one, we highly recommend you get one! It is healthy to foam roll even when your muscles feel great. Dr. Mark Cucuzzella recommends it being the first thing you do in the morning. For tips on how to do it properly, check out Runners World. Foam rolling before and after working out is great for you!
Wear proper shoes. Footwear makes all the difference. If you are in shoes that are too old, your muscles will know and be more prone to injury. Or if you wear shoes that don't fit right or don't support how your feet land, you will be more prone to injury. Check in at your local running store and ask them to help you find the right fit. The right shoe can make all the difference! What works for one person may not be what is best for you. And your feet change, so it doesn't hurt to check in every few shoe changes to make sure you still are in the proper fit.
 Know your limits. We know that when you get excited, it is hard to taper back. But don't get overzealous. Be wise about how you increase your limits. Be careful about doing too many speed workouts (which are good, but can be a strain on some people's bodies.) Just know your own limits.
Eat Right. When you eat smart, your body has a better chance of staying healthy and injury-free. It's not fool-proof, but it will help.
 Strength Train. When you run, you are using far more muscles than your legs.  Your core muscles play a huge role in the success of your endurance. Your arms work as propellers in movement. It is important you work all of these muscles in strength training exercises.
Listen to your body. Your body is smart. It will tell you enough is enough when you need to slow it down or may be on the verge of an injury. As hard as it can be to listen to it, most runners who experience an injury wish they had paid more attention to the little signals. So be in tune with your body!
There is no fool-proof method to stay injury-free. However, hopefully these helpful tips will lend you insight into your running methods and help you remain on the path towards a fantastic finish and a healthy body all year long!