Blog - Rookie Mistakes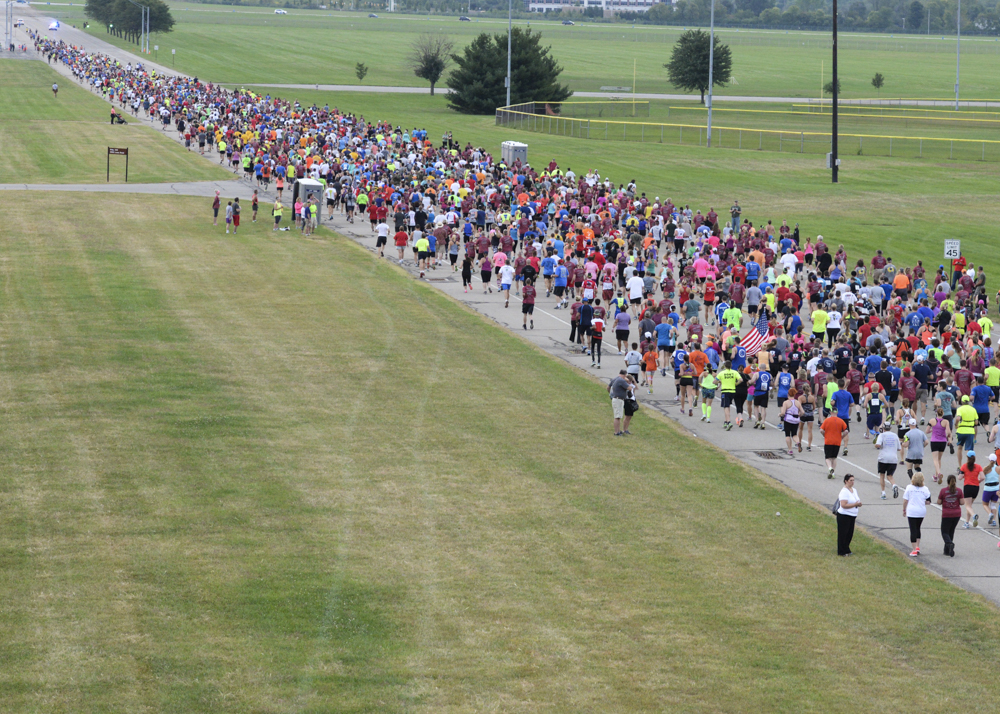 Whether you are a new to the world of running or you have been at it for years, I am confident you can relate to the term "newbie". Anytime one endeavors into a new activity, fears or worries always arise out of the pure fact that it's never been experienced and you're unsure what to expect.
We know. We have been there as newbies once upon a time ourselves. So, we want to put your mind at ease and perhaps offer a little laugh at the same time.
How do I find the start line?? – Believe it or not, my very first race, this was a fear I faced. I showed up well over two hours ahead of the start time, and when I did arrive and found the start line (clearly marked, by the way) I was then confused why no one was lining up! Note to the newbies who may be wondering about this: You really don't need to line two hours early. You need to arrive plenty time ahead of schedule to ensure you get there on time, but you do not need to line up two hours early. I'm pretty sure I looked ridiculous standing in the middle of the street, asking another runner "Excuse me, is this the start line? Why is no one lining up?" I get it now. Show up early…. To the clearly marked start line…. But no need to place yourself in position until necessary. You'll know when that is based off the announcements being made. By the way, here at the Air Force Marathon, we have a giant blue start line clearly marked START. Also, in case you are wondering….. just follow the crowd! You'll get there just fine.
I might get lost on the Course!! – I am pretty sure every runner has thought this at some point. My first race, I was afraid of that. Little did I know I would be surrounded by 20,000 other runners and people along the route cheering. After you get out there, you will realize the same thing the rest of us have….it's very difficult to get lost! You will rarely, if ever, be alone, even if you are in the very front or the very tail end. Also, here at the AFM, we have gone to great lengths to mark our course clearly, we have flags at every mile, there are message boards along the way, and we have course marshals with flags directing along the route. So long as you pay attention at those moments, you won't get lost. Trust us.
Oh, No! I need to use the bathroom!! – Yes, it happens to the best of us. Whether you are over-hydrated or perhaps the nerves are getting the best of your digestive system, most every runner has experienced that moment where there is no holding it. Never fear! We have porta pots all along our course! And you will find plenty just before the start line, so work out those jitters as best as you can before you hit "go" on your watch and it's too late.
What if I get thirsty??- Some runners feel the need to carry their own water, and that's ok. But nearly every race nowadays has plenty of hydration stations. We are no different. On all of our courses- 5K, 10K, Half and Full- you will find plenty of hydration stations with friendly volunteers to cheer you on.
My bib looks different from the guy next to me!! – Often times when multiple races are taking place, starting at the same time, each race has a bib that looks slightly different from the other. In other words, the full marathon is red, the half is blue, and so on. So, don't freak out when the person next to you has a different color bib. They are likely running a different race. So… pay attention to the course signs and not the bib in front of you! They might have a different turn at some point.
Oops! I forgot to register! I'll just go and run…..– This is a big No-No. The race officials won't know who you are and if something (knock on wood) would happen to you! Always register appropriately. And if in doubt… contact the race to ask if you have or if you still can. Race bandits began a long time ago, but have a more drastic effect than you realize.
What the heck is a heat sheet??- The first time I finished a race I had no idea what I was supposed to do with the aluminum foil looking sheet they were handing me. I thought "what in the world is this?" I sort of looked around to see what the other runners were doing with them. Now, I don't always take them because I understand more the purpose of a heat sheet and don't always need it. When you run, your body goes through some drastic temperature changes (usually.) So, when you finish your race, you may need that heat sheet to help get your temperature back to normal. If it's cold outside, that heat sheet may become your best friend. If it's raining, it could not only protect you from the elements slightly, but keep your body from changing temperatures as you cool down. When it's hot, well, most don't want the heat sheet, but it's offered anyhow because it can help regulate that variance. So, when you see aluminum sheets being handed out, it's not some crazy space suit! It's for your good. Use it if you want, but you do not have to take it.
Plenty of crazy events happen for newbie runners. Don't worry- if you are feeling it, someone before you has likely experienced it, too. When in doubt, ask. The worst the person can do is say "This is your first race, isn't  it?" And then you can proudly say "Yes, it is!"
Let us know some of your newbie moments, rookie mistakes. We want to hear all about them!