Blog - A Story of Transformation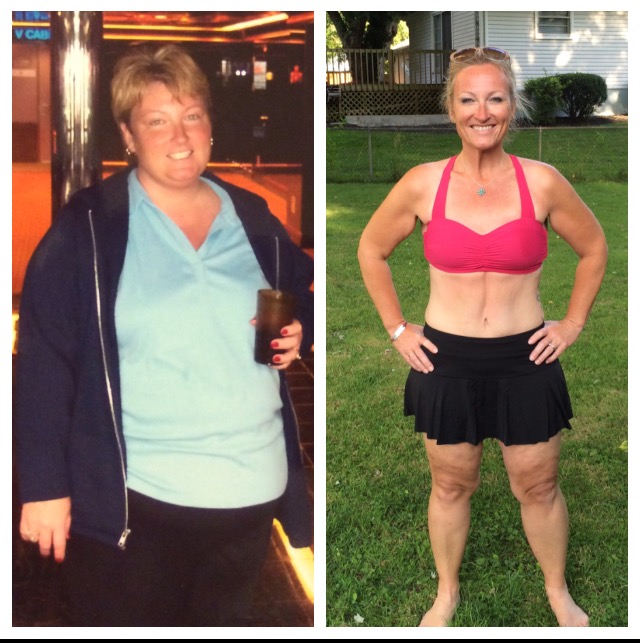 A Story of Transformation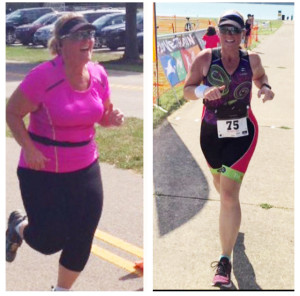 Christal Hodits shares her story below of her incredible life transformation through running
In 2002 I was out of control with my eating and at my heaviest ever….270 pounds. I had 3 young girls under 6 and knew I had to do something. I had Gastric Bypass. I was a super successful patient, did everything I was supposed to do and lost about 120 pounds. What most people don't realize is that within about 3 years, your stomach size returns to a 'normal person' size, and if you didn't learn to use the tool of GB, and return to oldhabits, you will gain it all back. (Most people do and then some)
Tragedy Strikes
In the few years after my divorce in 2008, I had to move from the only home my girls had ever known. All at once, I found myself with huge financial problems, my 33 year old brother died from colon cancer after a 2 year battle, I eventually had to fight for and gain full custody of my girls, my parents divorced after 42 years, and my mom who had been involved in my life fully since I was born, moved 5 hours away. It was a rough time, and I tried to eat my way out of it and developed a VERY sedentary lifestyle.
I gained 62 pounds back
Choosing Her Hard
Through what I call divine intervention, a Fitbit and Weight Watchers fell into my lap. The Fitbit was a gift from my awesome (new) husband, who supports my every endeavor. At the same time, my company decided to pay for Weight Watchers for their employees beyond what our health insurance plan did. I didn't have anything to lose by 'trying' it out.
I started a C25k plan on July 12, 2015, and I haven't looked back since. I discovered I didn't just love the health and weight loss benefits of the run, but I loved the solitude and mental clarity I obtained while on my run. I solved a lot of problems and made a lot of life plans in those months when I first began to run. and I still do. I love the benefit of being in nature most of all. Trail running has become a favorite pastime. Since that day I have run multiple 5k's, a few 10k's, a 15k, and 2 half-marathons! I'm now a triathlete, with 3 under my belt and recently registered for a HALF IRON MAN in May 2017!!! Right now I am training for, and really looking forward to, September's Air Force Full Marathon!! I completed a marathon with my dad in 2007 after my initial weight loss and his recovery from a quadruple bypass but this one is different for me. This one has a purpose. This one I am going to run (we walked the majority of our first one), and this one I am doing for every single person out there who wishes they could. But mostly I'm doing this one for my brother, who would never would have done such a 'crazy' thing, but sure would have wished he were here to have the opportunity.
When I run the AF Marathon in September, it will be almost exactly one year from the day I ran my first 5k after my 'graduation' from C25k and became a runner. I could not be more excited to take my 26.2 victory lap!
UPDATE…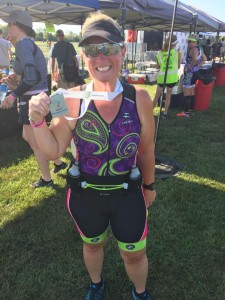 On July 17, Christal won her division in the Mason Tri-umphant Triathlon in Mason, OH.
Read other inspiring stories…. Elizabeth Gray, Amazing Grace, John Belluardo,  Rachael Hill