Blog - Yes, I Can!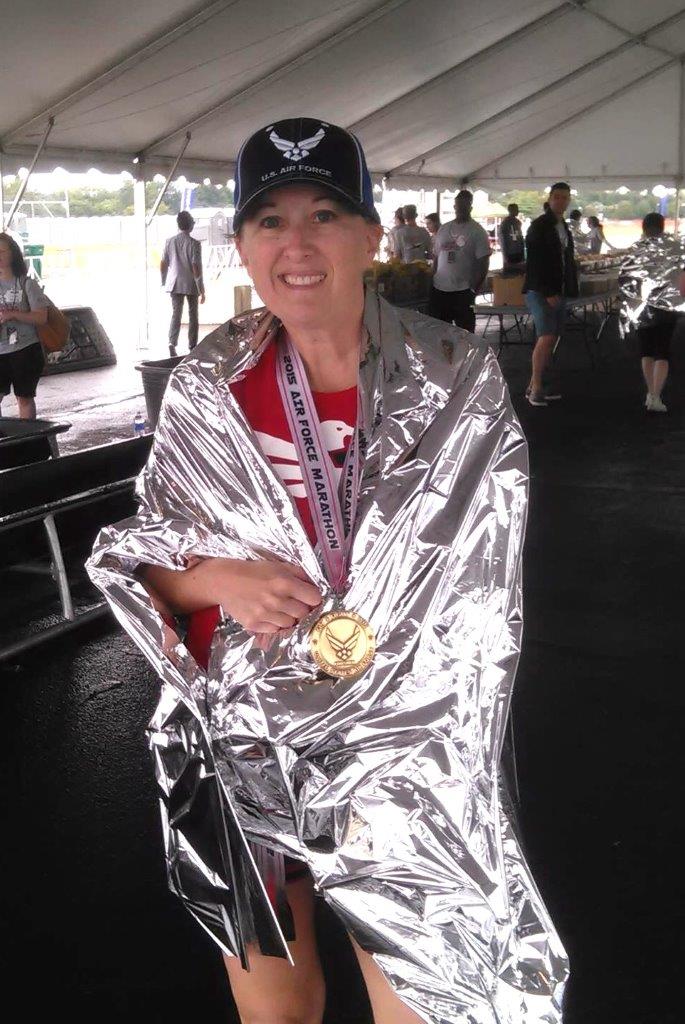 Elizabeth Gray was not always a runner. In fact, she was faced often with a difficult scenario many women face but do not confront. Not only was she told she could never run a marathon, she has survived the act of domestic violence and is happy to share her story with you. The following blog is told by Ms. Gray.
Yes, I Can!
My name is Elizabeth Gray, and I'm set out and determined to run a marathon in all 50 states, much like many of you all may be doing. But for me, the meaning goes far deeper, as I am running these races in an effort to raise awareness against domestic violence.
Six years ago, I left my abusive ex-husband. He used to tell me that I would never run a marathon. Don't ever let anyone tell you that you cannot do something that is important to you, because you CAN do it! I am living proof of that. Over 30 physical incidents and 13 police reports later, I am proud to say I was strong enough to have the courage to leave and now I tell my story as a survivor.
This month I will run my 18th marathon, after having heard the words telling me so often that I could never accomplish that. The day that I completed my first marathon was the day that changed my life. I cried the entire last mile. After receiving that medal, I began the journey of my advocacy to help domestic violence survivors.
I was empowered by my accomplishment on that finish line, and I saw the light at the end of the tunnel, which was that I would never have to face the abuse again. And I wanted to help others be able to see the same for their own lives. I now share that light with others. I started Marathons Against Domestic Violence, and in 2014 I was nominated Woman of the Year with SisterCare Inc. In 2015 I was appointed to Governor Nikki Haley's Domestic Violence Task Force.
My story of overcoming domestic abuse by running marathons has been heard loud and clear. I'm humbled to say that this is God's purpose for my life. If I can help just one person, then everything I do and stand for will be worth it.
Last year I chose the Air Force Marathon as my Ohio race. My son was then graduating from Air Force basic training, and has since become A1C Brett Skoczek. He is now stationed at Kirtland AFB in New Mexico. It was humbling to run the event, with him in the back of my mind as I crossed the finish line and was given my medal by an Air Force officer. Running has become an avenue for me to say Yes, I Can! And prove those old statements wrong.