Blog - Patriots of Power!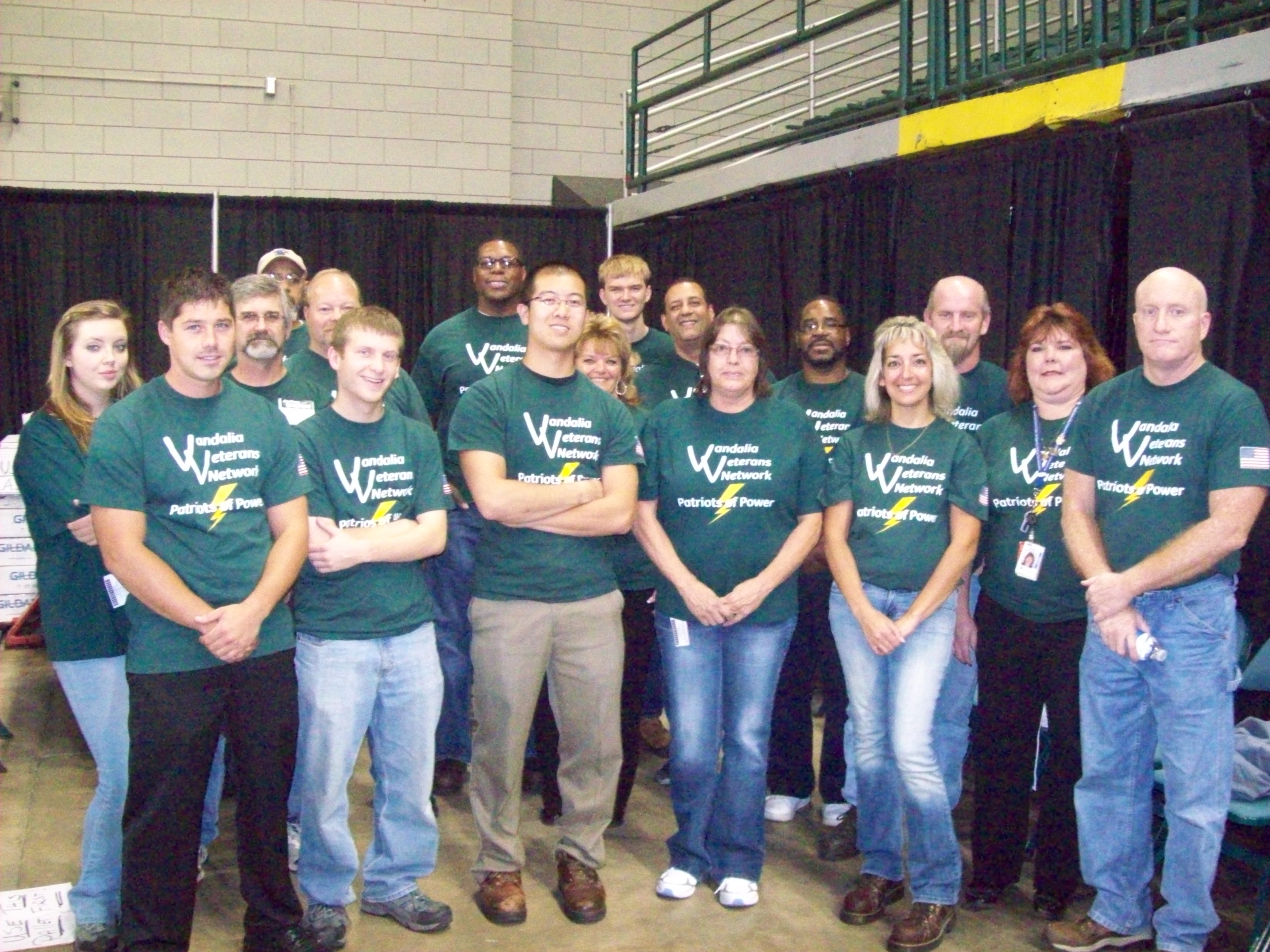 Volunteer Spotlight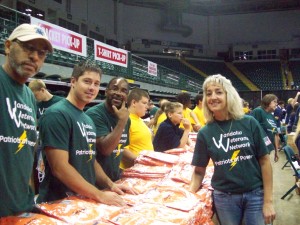 At the Air Force Marathon, it takes volunteers of all ages. We have many who sign up to volunteer individually, but we also have groups. Groups come to volunteer from businesses, units on base, community organizations,
ROTC cadets, medical students and more. We can't say it enough: We love our volunteers!
GE Aviation in Vandalia
This week we highlight the group which comes out from GE Aviation in Vandalia. They come as part of GE's Veteran's Network and call themselves "The Patriots of Power." Preparing to come in to volunteer as a group for
their third year, they have helped with everything from bib number look-up, to passing out pasta tickets, to handing out the bibs and distributing shirts. The group has even helped the marathon with a very important job
that goes unnoticed, and that is making sure participants walk up the right set of stairs when exiting the expo at the Nutter Center.
"I absolutely love anything to do with the Air Force," said group leader Anna Brownlee. "I love the excitement of the racers when they come to pick up their bibs, and I love getting to meet a lot of these great people.
My favorite part is hearing and seeing from where all of these runners come."
Good Memories
Brownlee thinks back on the group's time thus far in volunteering and recalls the first year they worked it. She said that they had no idea how huge it would be or even what to expect. They were thrilled to learn of
the event and to jump in wherever needed. Brownlee says they enjoy their interaction with the variety of people and the Air Force Marathon staff. They will continue their support of the Air Force Marathon by volunteering
as many years as is possible.  We are grateful for GE Aviation and how they help support the unfolding of the event. If you are interested in bringing a group to volunteer, contact the marathon office at usaf.marathon@us.af.mil to
find out what opportunities might be available. Or if you wish to register as an individual volunteer, you may go to our  website www.usafmarathon.com and click on the volunteer tab. We would love to add you to our history
books as part of our volunteers!