Blog - Best Friends for Life?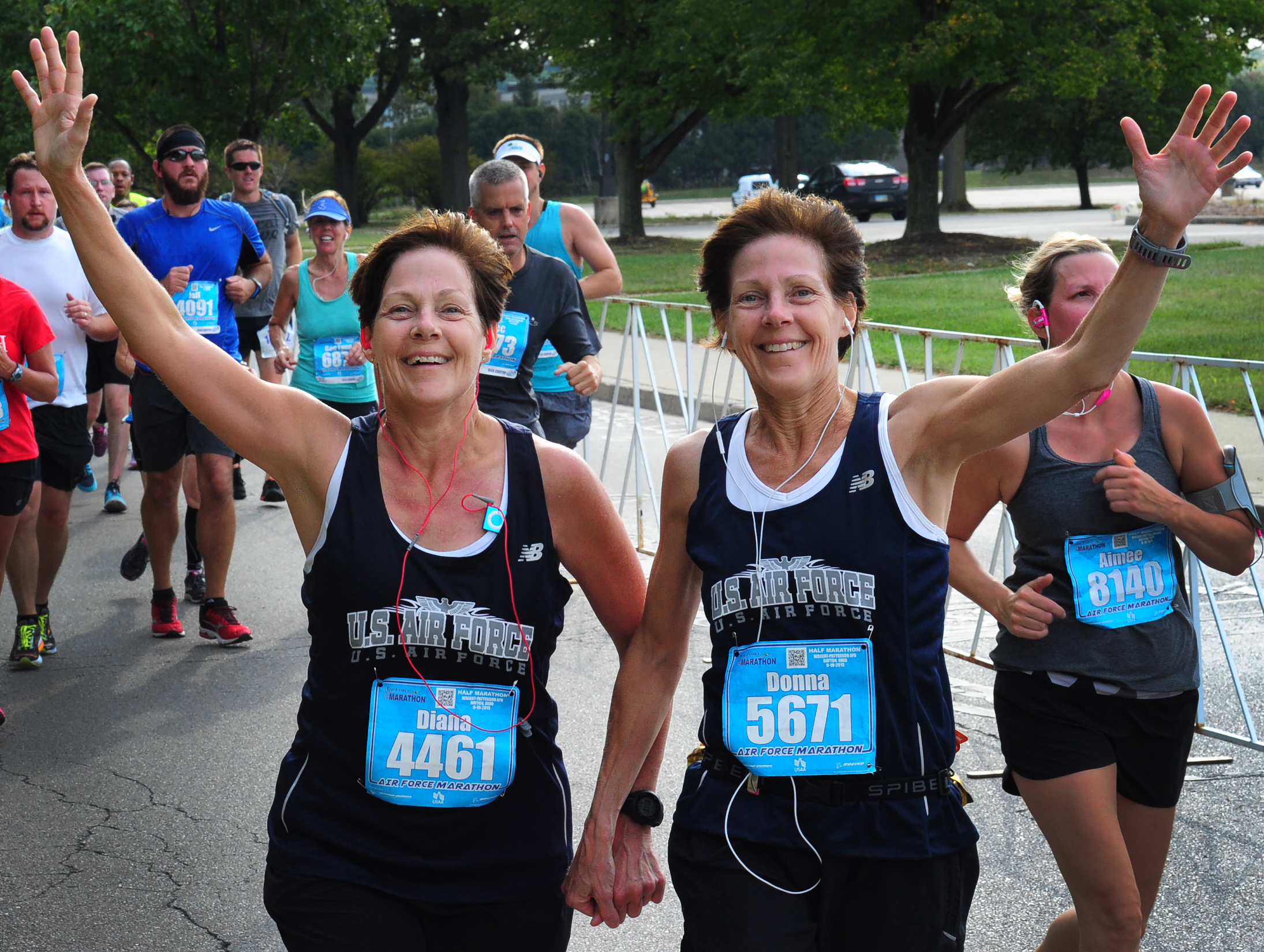 How many of you have had a running partner along the way? That could include anyone from a spouse, a best friend, a co-worker, a running group or even a dog. But how many of you have experienced the phenomenon of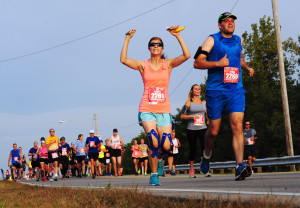 meeting a complete stranger on a course and picking up pace with that person?
A Running Conversation
I know not every runner is a talker while out on the course. But, more often than not, I have seen this happen. I'll never forget my very first race in 2009. I was struggling, but it was my first half marathon, so I didn't have much to which to compare it. Around Mile 8, I was uncertain about what I had gotten myself into. Along came a lady running about the same pace I was. We began a conversation, since we seemed to be fairly in sync with one another, and that carried on for about 3 miles until she was ready to push ahead of me.  Now, I am a people-person, so I didn't mind this, but it was my first encounter. I was surprised by the chatter she shared. I learned all about her life in a mere 20 minutes. However, those may have been the fastest miles of the race for me. Since that time, I have watched and experienced that same happening in more than one race I have run. Complete strangers, keeping pace with one another, end up becoming great friends by the finish line. They carried each other through the miles.
A Running Thing
What is it about running that brings this occurrence? You don't see swimmers trying to cheer their competitors to the finish. I have never encountered cyclists carrying on conversations through the miles. Running brings on a unique comradery hard to find in many other sports. While it is competitive (and we know there are people who do not want to have conversation while running), the sport is more often than not a personal competition with a personal goal in sight, more than it is a competition against others. Somehow there is something freeing about being out in the open space, with others who have a similar goal in mind, that brings about the freedom to share in ways we likely never would if we met on the streets or even how we would with our co-workers or friends. As the miles click away, our minds seem to open up a little more, the thoughts flow quickly and we feel a freedom to be ourselves, even if that lasts only while on the course.
Running is uniquely special in that way. It brings people together, even if it's just for a few miles. Running brings out the best in others, wanting those next to us to accomplish their goal and even helping them towards it. Running brings about crazy friends who understand our even crazier goals.
That person you meet out on the course may not become your next best friend, but they very well may become your biggest cheerleader, even if it only lasts for a mile.