Blog - Dr. Mark was Right!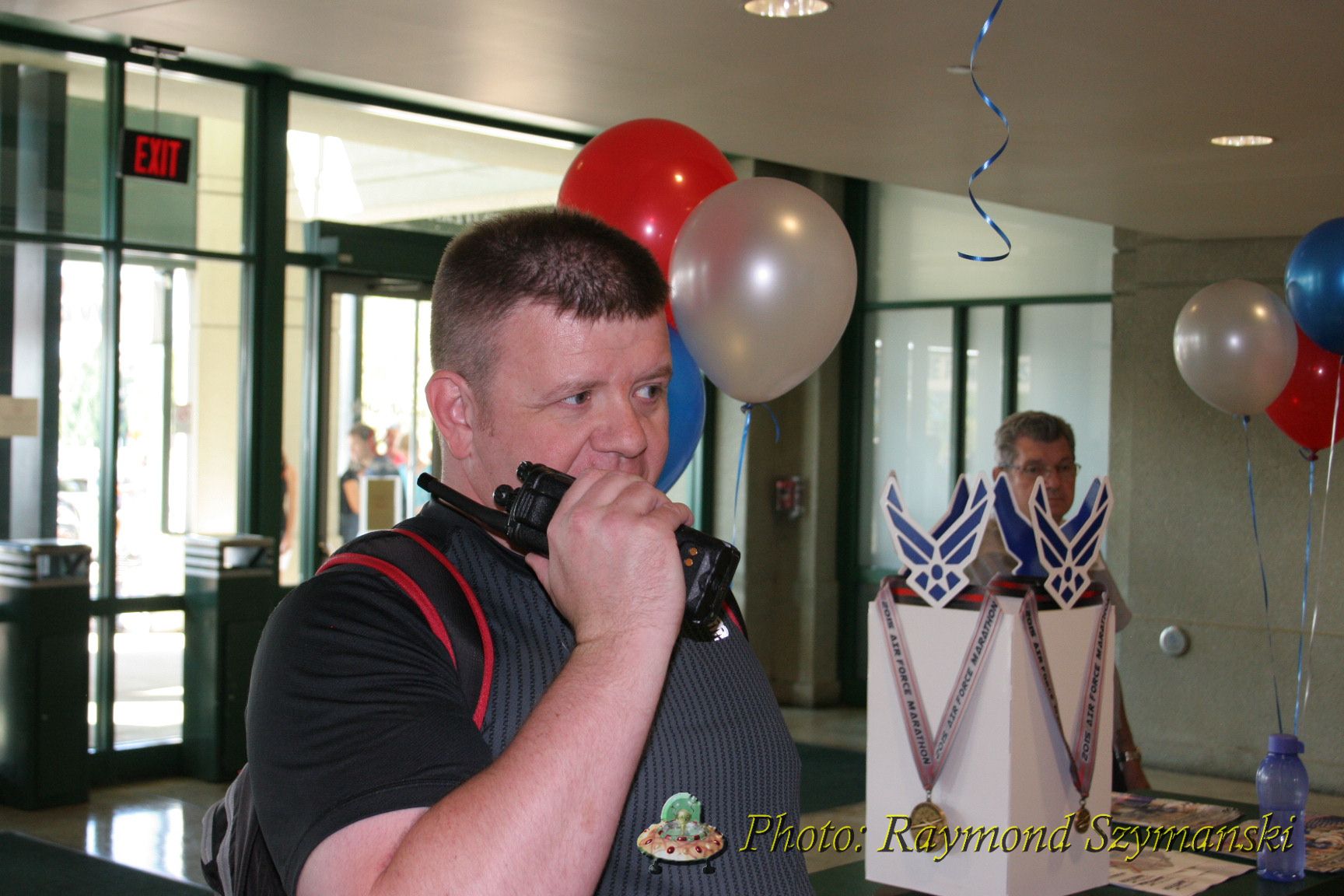 That title is not meant to convey surprise.  Mark is a doctor after all.  It's meant to encourage those among you who may be a little on the heavier side to take heed.  Please don't be offended. I'm a big dude too, just not as big as I once was.  I am the marketing coordinator for the Air Force Marathon.  That means I do all of our advertising, I design the race swag and bling, I am the web master, I deal with the press and I do all of our social media.  I also blog some. My blogging partner is Rachael McKinney, our office admin who really does most of the work.
Dr. Mark comes to town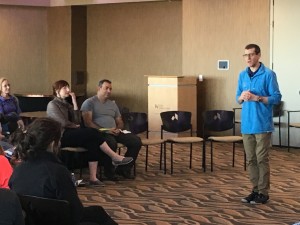 Back to Dr. Mark Cucuzzella who is our official medical consultant.  Dr. Mark lives in West Virginia but comes into Dayton every March to conduct training clinics at all of the local running stores, the base fitness centers, etc…  When he was here this March, I weighed 300 pounds.  I had half of my thyroid removed in March of 2015 and it took a full year for my doctors to attenuate my synthetic thyroid hormone.  While that was going on, I was gaining weight.  I don't want you to think it was just my thyroid.  I ate horribly: pizza, fast food, sugar and junk.  Combined with a thyroid that wasn't quite right, the pounds crept up on me.  Part of my job is to drive Dr. Mark to his many speaking engagements while he is here so I am always in the room when he is talking.  This year he focused a lot on nutrition.  This year I listened.  March 28th was my 43rd birthday.  I ate well that day which is to say I ate badly, wallowing in all the foods I knew I shouldn't have, at least not according to Dr. Mark.  The next day, I was totally committed to the Dr. Mark plan.  That meant low carb all the way.  I ate meat and cheese and eggs and vegetables.  I passed on any form of carbohydrates, booting sugars and breads from my diet.  I figured "what did I have to lose?"
Results!
The answer to the above question was weight, a lot of it.  I lost nearly 12 pounds the first week and have steadily lost 3.5-4 pounds per week since. I am 42 pounds down now.  I recently began running again.  I really wasn't able to before.  I had no energy.  Still, I had lost 35 pounds before I had run a single step.  The low carb eating plan (I am loathe to call it a diet) has boosted my energy as it has thinned out my frame.  The best part is I don't mind it at all.  With many fad diets I have tried in the past, eating was drudgery and I couldn't wait to go back to eating "normally."  Not so now. I am rarely hungry between meals and some days, on weekends, I find myself working in my yard or what have you and forgetting lunch altogether. I'm getting results and I feel great.
You can do it too!
I'm not going to share an "after" photo, not yet.  My "after" will come when I reach my goal weigh.  Let's call this a progress report and a call to action.  All you "Clydesdale" and "Athena" runners out there who are having trouble shedding the weight that you just know is keeping you from being faster, there is hope.  Check out the training area on our web page which is authored by none other than Dr. Mark himself and look at the "Healthy Fuels" section.  If you want my help, just e-mail us usaf.marathon@us.af.mil or hit me up on social media.  I am not a nutritionist and you should consult your doctor before pursuing a weight loss plan but I am happy to share what has worked for me.  There's three months until race day, plenty of time to get your diet right with the Dr. Mark plan.
Rick Perron
Marketing Coordinator,
Air Force Marathon