Blog - The Heart of a Pilot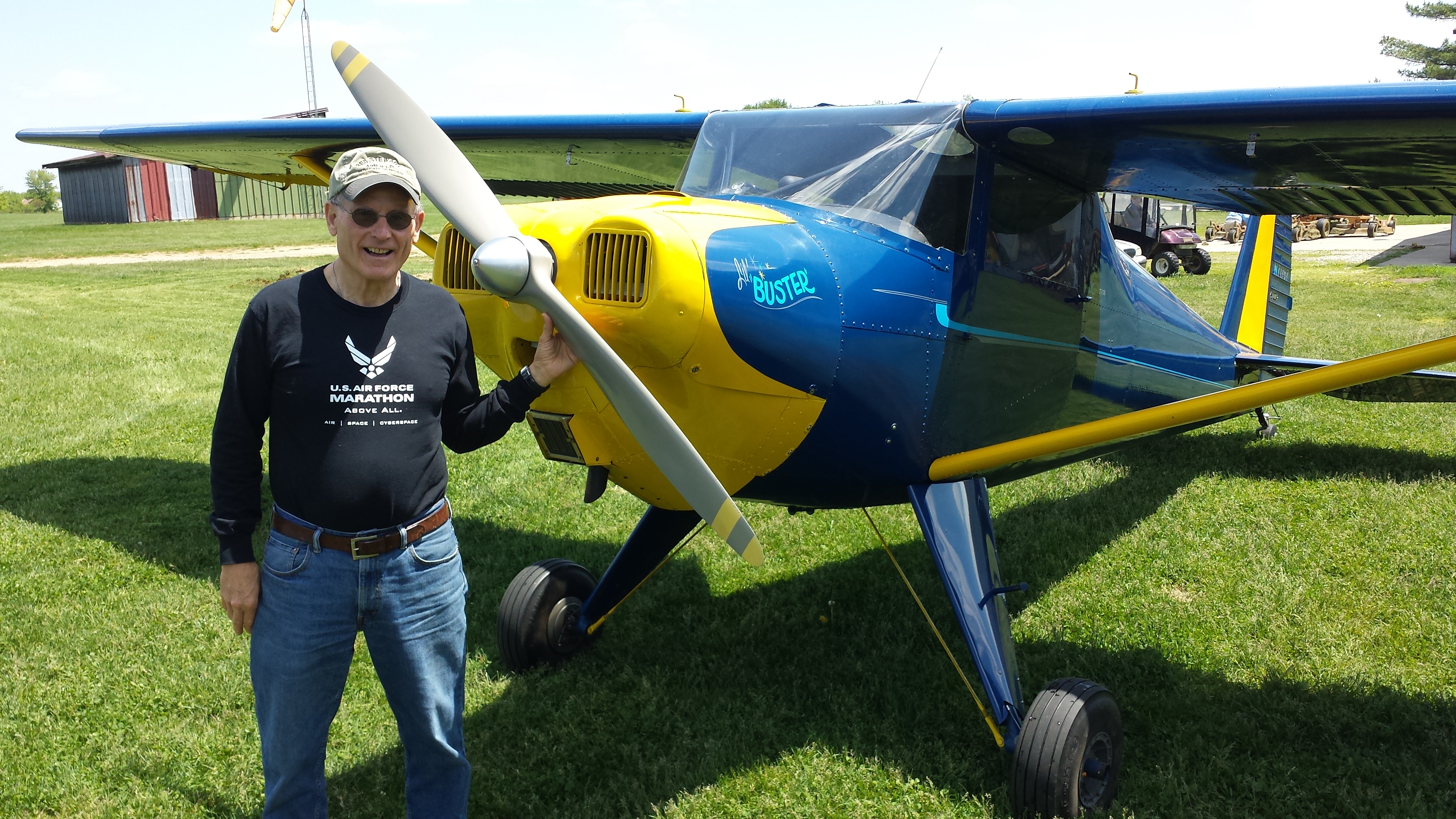 The Heart of a Pilot
John Belluardo is animated, moving his hands quickly when he speaks. He smiles widely, and shakes hands with confidence. After seven arterial bypasses, John has a plethora of reasons to celebrate life, part of which he does through running. Today, we share with you John's story.
"Never, never, never give up!" – Sir Winston Churchill
That quote is not only John's favorite, it also is a phrase by which he lives consistently. He has had countless reasons to quit, but every time an obstacle has come his way, he has allowed it to become an opportunity for growth and knowledge.
In his early 50s, after a five coronary bypass on his heart, which came about fairly suddenly as a necessary surgery, John realized he needed to change his life habits to become healthier. At that time, he began to run 5K's with his son's encouragement, who was a long-distance runner. As he trained diligently for those events, he added more distance, and eventually completed his first marathon in Columbus, Ohio in 1997. He loved it so much, he kept doing events, and started participating in the Air Force Marathon events in 1998, the second year of the Air Force Marathon, and he has continued to run in one of the events nearly every single year since then.
As time moved along, and he added more medals and races to his collection of completed events, John discovered another heart issue. In December of 2003, he had to undergo yet another heart surgery. In that surgery, he received a new aortic valve and two more bypass grafts. John was incredibly grateful for the support of his family, and the doctor who saved his life in performing the surgery. John recovered well and picked right back up with his running. He was able to finish the Air Force Marathon in 2004. Following that event, he drove up to Cleveland and gave his medal to the doctor who performed his surgery, saying that man deserved a medal far more than he, himself, did.
Always having had the childhood dream of one day becoming a pilot, John decided in 2006 to pursue getting his pilot license. In light of that event, he had many physicals he had to pass in order to meet FAA regulations. He changed more of his diet and his exercise and continued to follow by the words of Sir Winston Churchill, and never gave up. He met this goal and has been flying since, having flown over New York City, Tennessee, Ohio and more.
John is full of determination and laughter. He has lived quite the adventures and has most certainly embraced Sir Winston Churchill's words. To learn more of John's story, you can find his book How I Reversed Heart Disease at (https://www.amazon.com/How-I-Reversed-Heart-Disease/dp/1634175123?ie=UTF8&*Version*=1&*entries*=0). He has embraced life to the fullest and has the heart of a pilot who never quits.