Blog - Volunteer Spotlight: Karen Gregory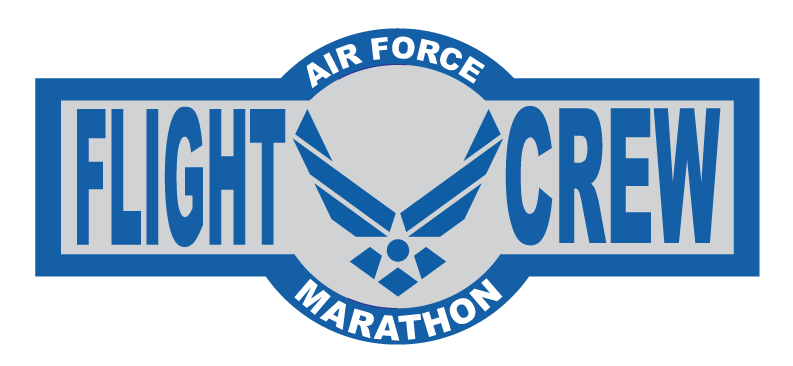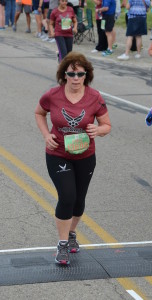 She does it all, and she has been volunteering since the beginning. From passing out bibs, to escorting the VIP's, to recruiting runners, to even running the event herself, Karen Gregory is our volunteer spotlight for this month.
Every Year Volunteer
Karen has been an employee on Wright Patterson Air Force Base for 32 years. She has a passion for the marathon that reverberates in every word she speaks about the event. Karen consistently has been one of our volunteers every single year, from 1997 to now. Of course that means she has seen and experienced the changes throughout the event, and has stories to tell about many different aspects of the marathon. In fact, Karen even speaks about it when she gives employee orientations.
When we asked Karen what was her favorite job she has ever done in all these years with marathon, she said, without skipping a beat, "Hands down, working with the runners. Meeting them and passing out their bibs. Talking to them. Being around them." That being said, Karen has literally done it all. She has passed out bibs and shirts, handed out heat sheets on the finish line, taught customer service to the new volunteers, escorted VIP's, and handed out water at hydration stations. She has seen the pasta dinner evolve from a lawn/tent event to the now 900 participants in the National Museum of the United States Air Force hangar.
Volunteer Becomes Runner
Karen said she used to "just" volunteer, but around 2010 she began to run the 5K as well, and now does that, after volunteering all day Thursday and most of Friday at the expo. She looks forward every year to getting out and doing the 5K with her best friend, who now comes in from out of state to run it with her.
When asked what makes the marathon so special to her that she keeps coming back, she smiled. "The runners. The community efforts. The growth I have seen since the event started. The incredible amount of support that is shown through this event. But mostly, the runners."
Family Affair
Karen's sister, a marathon maniac, comes to run in the event every year now as well. She said her sister loved running through the downtown Fairborn, as well as feeling the pride behind all the military support and environment. For Karen, the Air Force Marathon is more than a check-list of volunteer duties; it is one of her passions.
This year, Karen will faithfully be a part of bib hand out again, interacting with the runners and answering questions. You'll know her when you see her, because she wears a skirt made out of all the marathon tshirts! We are so thankful for all the hard work and the countless hours that Karen has put into our event. She has truly helped us make it a success.
Be Like Karen
You can volunteer for the Air Force Marathon HERE