Blog - Why Choose the Air Force Marathon?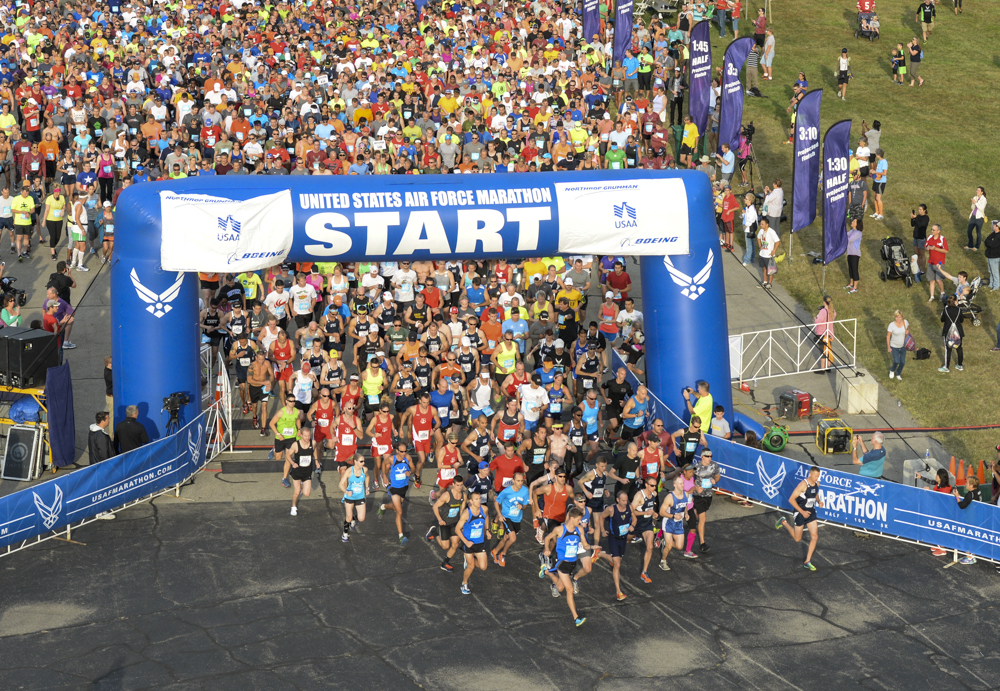 In today's society, where you can choose a race nearly any given weekend anywhere in the USA, no matter the distance, we truly appreciate those of you who choose our race! But we know there are still many who would ask- Why should I run the Air Force Marathon? What makes your race unique?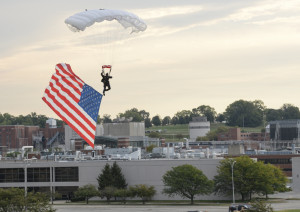 We are glad you asked! We have 10 reasons why our race excels throughout the nation and why you should come participate in the 2016 20th Air Force Marathon.  Wait no longer…. We have answers.
We have BEAUTIFUL medals you will be proud to hang in your display or show off to friends and family.
When you cross the finish line, the medal you get is hung around your neck by Air Force colonel's and general's. They are there to cheer you through the finish line and congratulate you! It's a humbling moment.
The military flyovers to start off the event are incredible, and provide an added adrenaline rush to beginning your race.
We offer an incredibly unique pasta dinner, held in the middle of the hangar of the National Museum of the United States Air Force. You not only get great food, but you also can browse the incredible museum.
An expo with over one hundred vendors, providing a variety of runner memorabilia.
You get to run on Wright Patterson Air Force base! Wright-Patt is one of the largest Air Force bases in the United States. As an event that is nearly 70% civilian participants, it's not every day you are allowed to run the streets of an Air Force base.
We offer a great parking shuttle option for runners so you don't have to fight traffic– but you must be sure to show up on time to catch the bus!
Our water stations are well stocked and manned by excited volunteers, dressed up as anything from aliens to hulu girls to sports teams.
One Free Beer for every runner! (Age 21 and over, of course)
Amazing crowd support in downtown Fairborn (miles 9-11 of the full marathon). And military members scattered through the whole course to cheer you on!
We could certainly continue with the reasons we want to share for why you should participate in the Air Force Marathon. This year, 2016, will be our 20th year, and we promise you, you do not want to miss out! Continue to stay tuned to our website and blog for more exciting reasons, but in the meantime… have you registered yet? What are you waiting for?!? There is no time like the present! We will see you in September!