Blog - Phat Boy Running!
This is the story of James Hubbard, one of our runners, in his own words.
My father served over 20 years in the Air Force before retiring as a senior Noncommissioned Officer and moving the family back to his home town in rural Virginia. Growing up as an Air Force Brat is not the easiest thing for a child, but my parents made it work for my brother, sister and me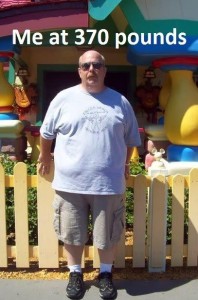 . When I graduated from high school I thought long and hard about joining the Air Force and while I didn't, my father's example did influence my eventual career path in public service as a paramedic and now a Captain for a county EMS agency.
A few years ago I was anything but a runner; at 370 pounds, I found myself morbidly obese and struggling to perform my duties as a paramedic. Faced with impending early disability and death, I knew it was time to change my life so I embarked on a new journey. At first I worked on diet but soon decided to try a short local race. It took over a year from the time I started losing weight until I was able to run a mile, then two and finally I ran in the local 8 K. At first I was more than happy to run in a couple of local races but then a friend invited me to challenge myself and run in a half marathon with her. The build up to that first half last April was, in my mind, like training to climb Everest. After completing that, I learned of the Navy/Air Force Half in Washington. Immediately I signed up for it and was able to complete it in September. It was a tribute to my father, I hoped to show him through effort all the things I am unable to tell him. Then I learned of the Air Force Marathon.
If running 13.1 miles was like climb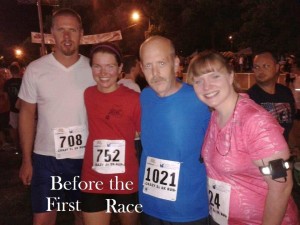 ing Everest then running 26.2 miles, to me, is like traveling to Mars. At 47 years old (by race day), I would be pushing myself beyond what I ever thought was possible. Again, this would be a tribute to my father, who at 72 years old, is a widower and about to remarry. Unlike the half marathon, this one held many special ties beyond bearing the name Air Force. In the early 1970's we lived on Thorton Drive in Fairborn while dad was stationed there. I went to kindergarten there, became a fan of the Big Red Machine there, learned to ride a bike there. While we lived there mom cared for us while Dad was gone for a year. As children we were shielded from the dangers of the world, I did not understand that he was on a flight crew in Thailand during Vietnam. Hanging in the museum, on static display, is one of the Super Connie's that he was on the crew of.
Then during the summer disaster struck, an occasional skipping of my heart became a constantly altering beat. Testing, a cardiac cath, an apparent end to my dream followed. After going to several doctors late last fall I finally found one who had some answers. Several diet and medication changes later and the skips began to slow and then to be more of a nuisance than a threat. After almost 6 months off it was like starting over but there was still one goal left over from 2015. A year later than intended, the 2016 Air Force Marathon WILL be my first marathon!
The Air Force Marathon will be my way of completing a circle. A tribute to all of those who serve but especially my Father, MSGT Richard Hubbard and my late mother, Jimmie Hubbard, who like so many others held a family together while he was away. Also, It's a statement. If I can turn around my health then anyone can. It's never too late to make changes that will improve your life and its quality. As my blog says, I am a runner.
To see more of James' writings, you can find his blog at www.phatboyrunning.com
Comments are closed.