Blog - Registration Opens January 1st!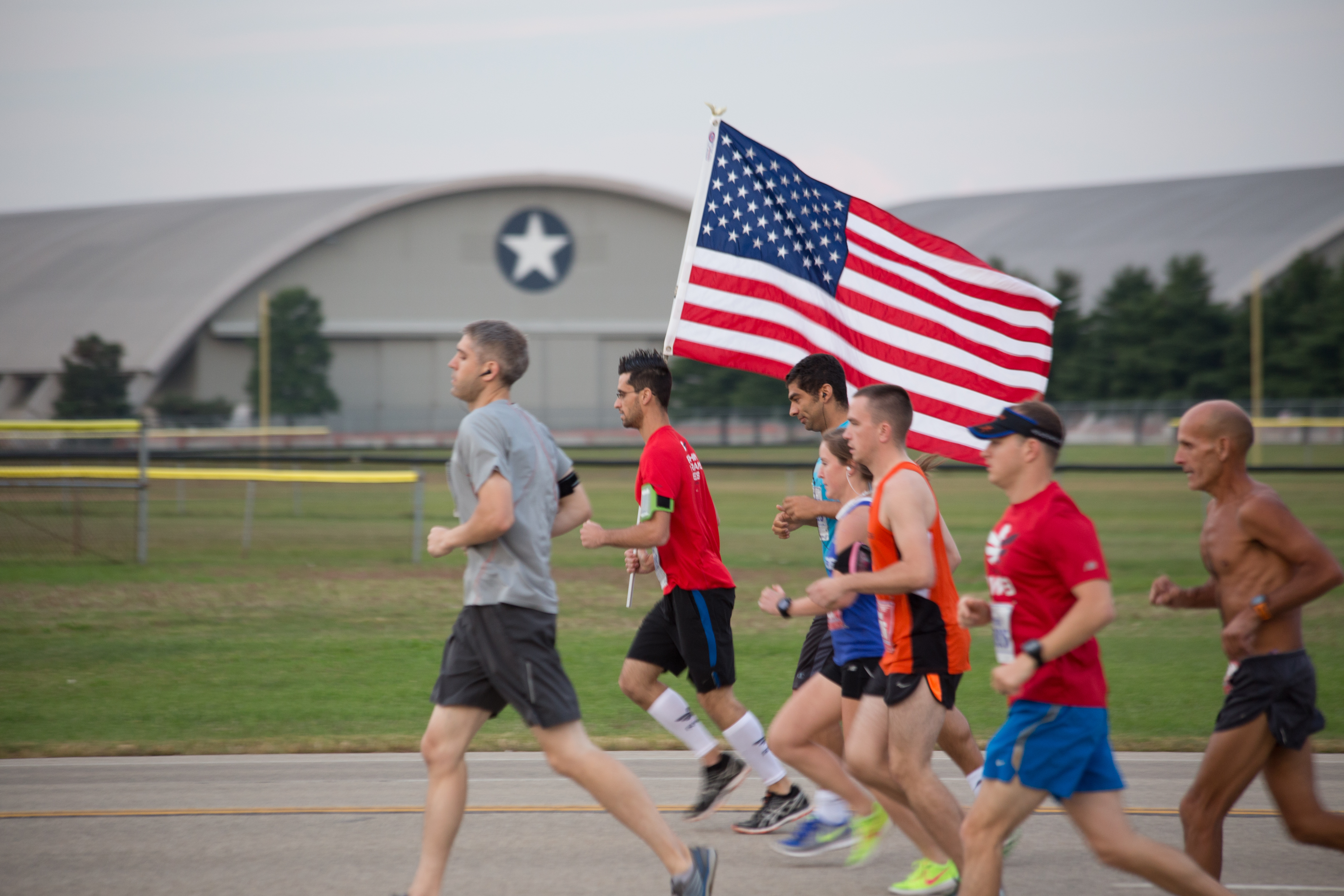 Believe it or not, the time has rolled around once again for the Air Force Marathon registration! As the clock strikes midnight on January 1, registration opens for all events! On January 1, the Full Marathon and the Half Marathon will be at a $10 discount, and the 10K and 5K will be at a $5 discount. On January 2, prices will increase, so register early!
Even more reason to register on January 1 is that we have two contests going on for all who register that day. The first contest  in which you have a chance to win is the First Four Contest . Register on January 1, and you will be entered into a drawing to win four tickets to the 2016 NCAA Men's Basketball Tournament First Four as part of the Hoopla Ticket Program. The second contest is All Access Contest. All who register January 1 will be entered in a drawing to win a prize package containing a two night stay at the Holiday Inn Dayton-Fairborn, 2 Gourmet Pasta Dinner tickets, 2 Breakfast of Champions Tickets, a super-sized Goody bag, 2 VIP passes and Preferred Race Day Parking.
The best reason to register January 1 is because you don't want to miss out on this year's race. We anticipate selling out quickly. This will be our 20th year, and we are very excited to be bringing a few new and improved elements to our event. We are working hard on all of those, and as we have details finalized, we will release them!
We look forward to seeing all of you at our 2016, 20th Air Force Marathon.  Register January 1 and be a part of history!