Blog - Winter Blues? Try These Training Tips for Cold Weather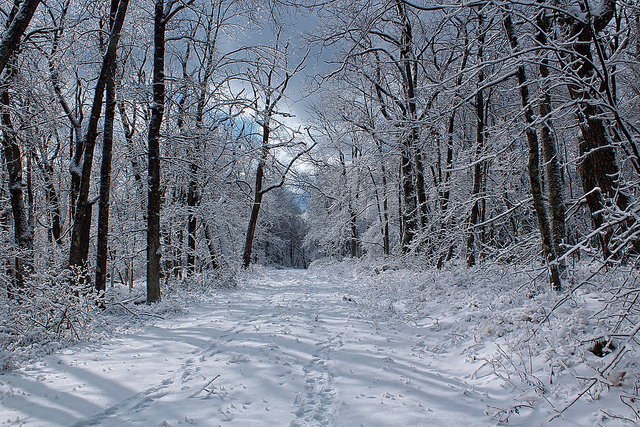 As winter is quickly approaching (In some places it's already here), we know the inclement weather makes training diligently for some runners a little more challenging. So, we want to provide some tips and training resources to help get you through these colder days.
We are not certified experts, but we have put in some hours of our own hitting the roads during snowy days and low temperatures. Below are ideas that come from our experiences, along with a few provided links from experts.
To help keep you going through the winter months, we suggest:
Pick a spring race to do, perhaps one in early March, and that will keep your motivation high through all of December, January and February.
Set a holiday goal to keep you running. Perhaps you will run every day through the New Year holiday. Perhaps you want to log "x" amount of miles in the month of December. Maybe you want to run so many minutes per week in order to keep off those holiday eating/drinking pounds easily gained. Whatever the reason, maybe setting a holiday goal is the way to keep you active.
Find a new way to cross train. Join a Yoga class. Swim laps at the local YMCA. Try out a Spin Class. It's fun, but it's not as easy as it looks! Do something different or new to keep your training schedule interesting during these winter months.
Join a local running group. If you know someone is going to hold you accountable to your runs, it makes a difference.
Pick a few fun holiday races to do. Local Jingle Bell 5K's can be found in many cities. New Year's Resolution Races are found all over. And February will bring cupid and Valentine's Day races. They are meant to be fun, and often go towards worthy causes.
Like we said, we are not certified trainers, we are race organizers. However, we have weathered a few winter races ourselves, and have found these tips to be helpful.  For more winter running tips, go to Runnersworld.com and search Winter training Tips. They have many articles, covering a plethora of topics. Also, our website offers training tips in general from Dr. Mark Cucuzzella, Chief Air Force Marathon medical consultant.
As December has arrived, we wish you all the best in your training endeavors!