Blog - AIR COMBAT COMMAND WINS AIR FORCE MARATHON MAJCOM CHALLENGE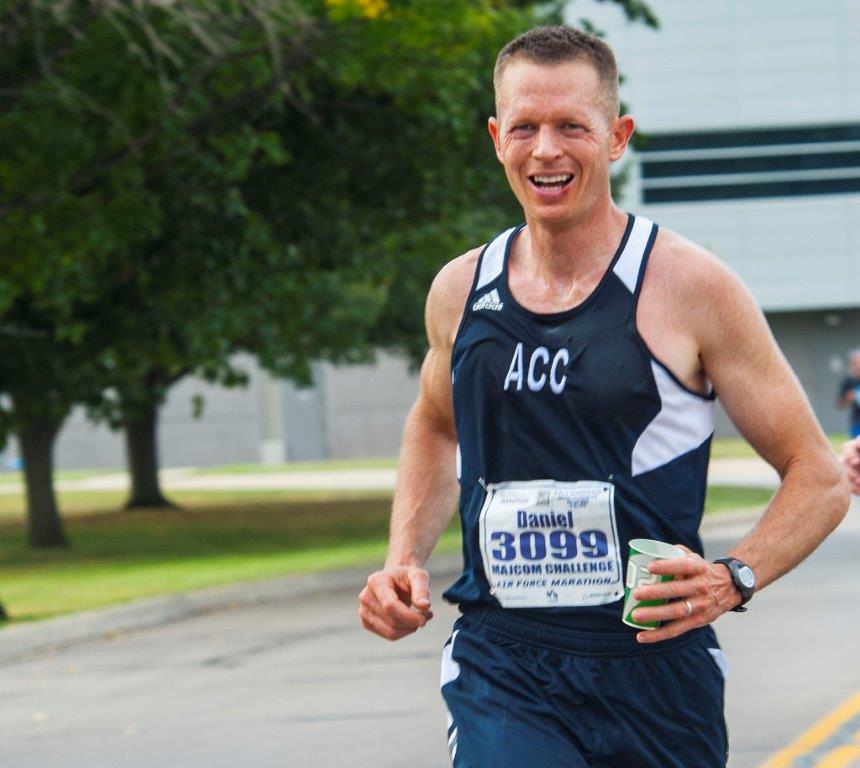 WRIGHT-PATTERSON AIR FORCE BASE, Ohio – The winner of the Air Force Marathon's MAJCOM Challenge was announced last week at Corona Fall and the prestigious traveling trophy was presented to Air Combat Command.  The challenge, held as part of the 19th Air Force Marathon, September 19, 2015 at Wright Patterson Air Force Base pits teams from the Air Force's Major Commands against one another to determine the fastest command and encourage physical fitness.
"The MAJCOM challenge is an integral part of the Air Force Marathon.  It's a chance for runners from across various commands to compete and promote physical fitness." Said race director Rob Aguiar.
The winning ACC team was composed of full marathoners Capt Philip Blong, Capt Mark Traeger, SrA Chad Mitchell and A1C Amy Arenas as well as half marathoners Capt Daniel Bundy, 1Lt Jeffrey Schroer, TSgt Blaine Truman, SrA Tyler Bauer, Capt Ruth Afiesimama and TSgt Christine Phillips.  They registered a combined time of 22 hours 45 minutes and 16 seconds.  Second place went to the Air National Guard with a combined time of 22 hours 50 minutes and 48 seconds.  Air Mobility Command earned third place honors with a combined time of 22 hours and 55 minutes.
The MAJCOM challenge is open to all active duty, reserve and Air National Guard personnel.  The teams are composed of four full marathoners (3 men and 1 woman) and 6 half marathoners (4 men and 2 women). Application procedures are listed on the Air Force Marathon web site at www.usafmarathon.com/active-duty.
The 20th Air Force Marathon, presented by Northrop Grumman, USAA and Boeing, will be Saturday, September 17, 2016. The Sports & Fitness Expo is held at Wright State University's Nutter Center and will be Thursday, September 15, and Friday, September 16. The event will also feature a Gourmet Pasta Dinner and Breakfast of Champions on Friday, September 16.  Registration will open on January 1, 2016.  Get more information about the race at www.usafmarathon.com